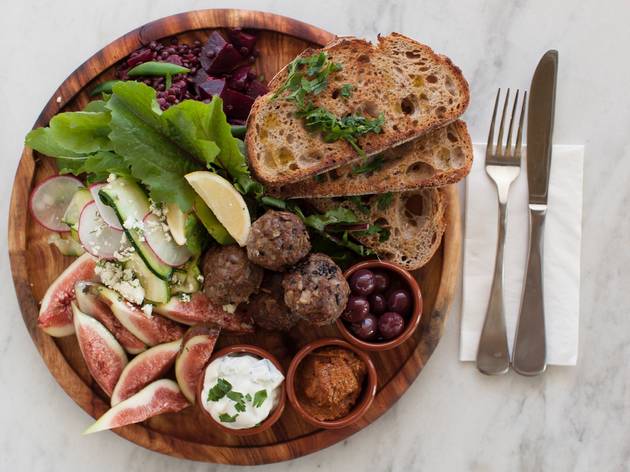 1/16
Photograph: Daniel Boud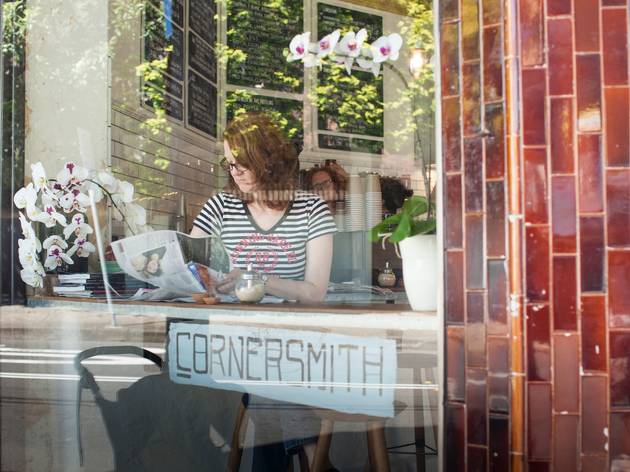 2/16
Photograph: Daniel Boud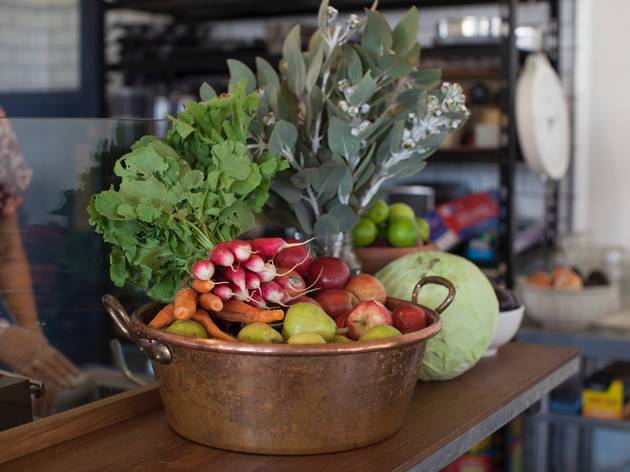 3/16
Photograph: Daniel Boud
4/16
Photograph: Kiera Chevell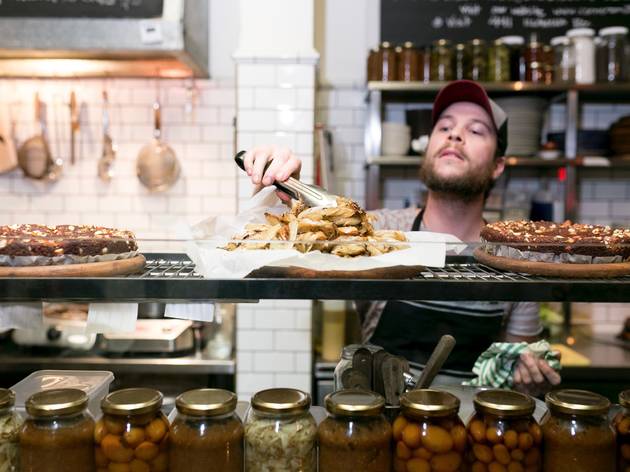 5/16
Photograph: Kiera Chevell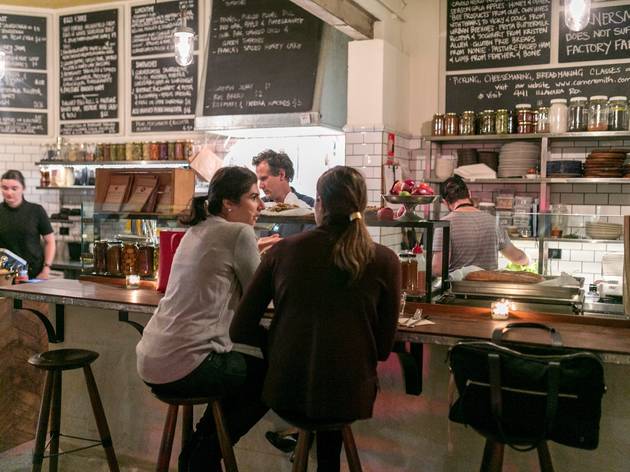 6/16
Photograph: Kiera Chevell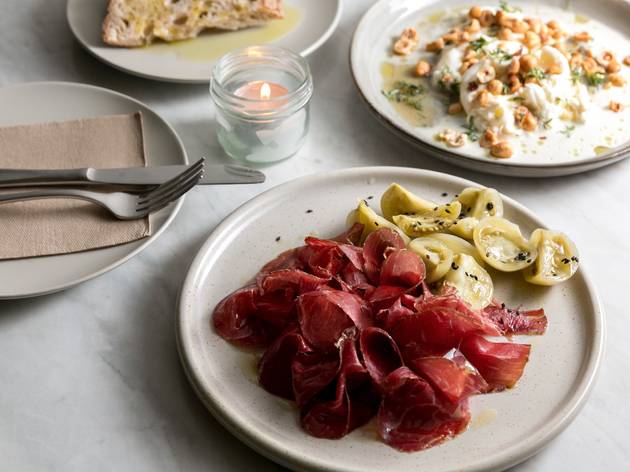 7/16
Photograph: Kiera Chevell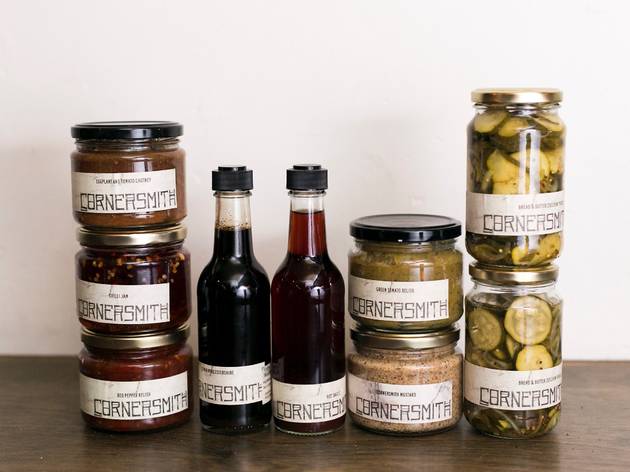 8/16
Photograph: Kiera Chevell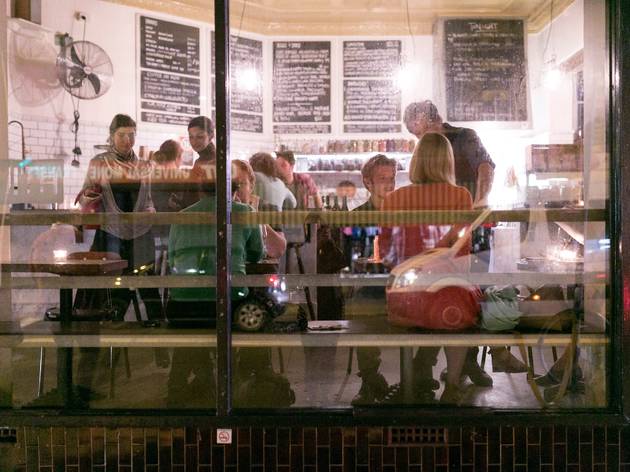 9/16
Photograph: Kiera Chevell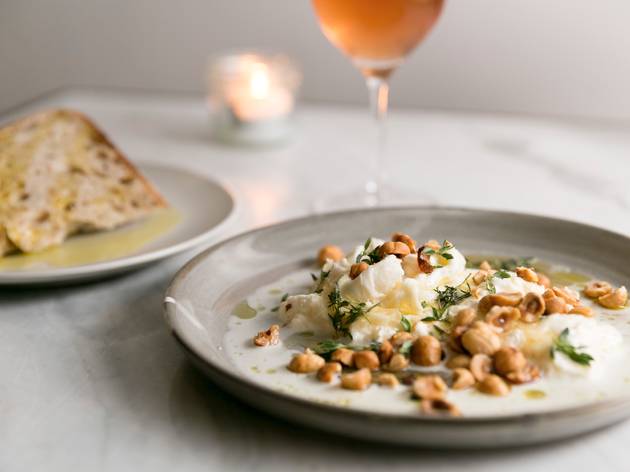 10/16
Photograph: Kiera Chevell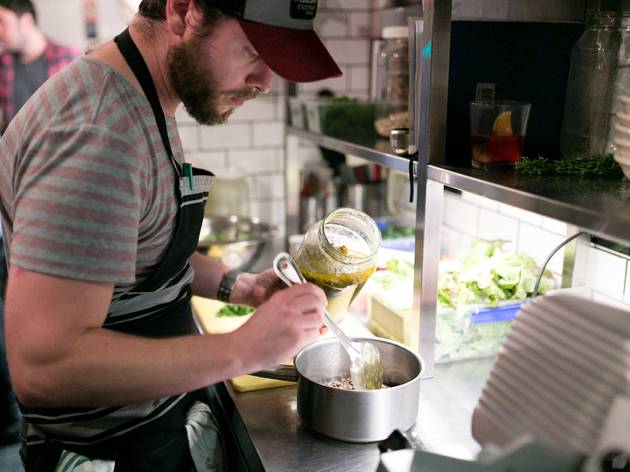 11/16
Photograph: Kiera Chevell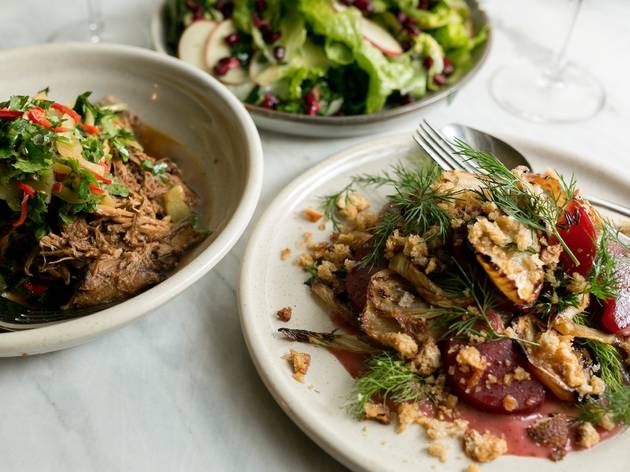 12/16
Photograph: Kiera Chevell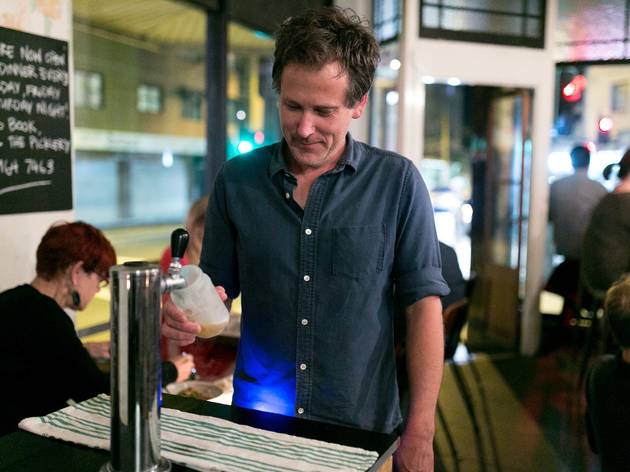 13/16
Photograph: Kiera Chevell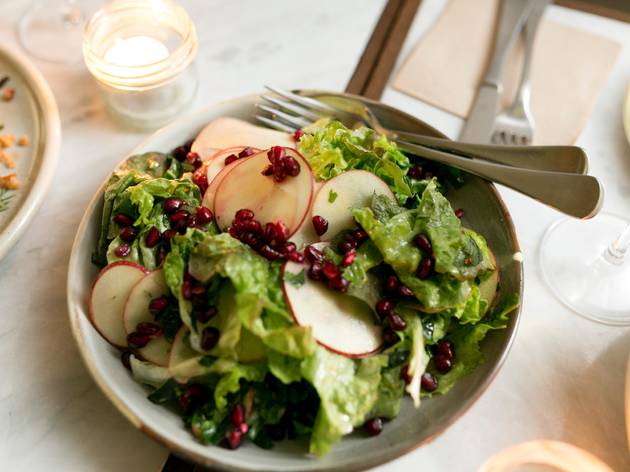 14/16
Photograph: Kiera Chevell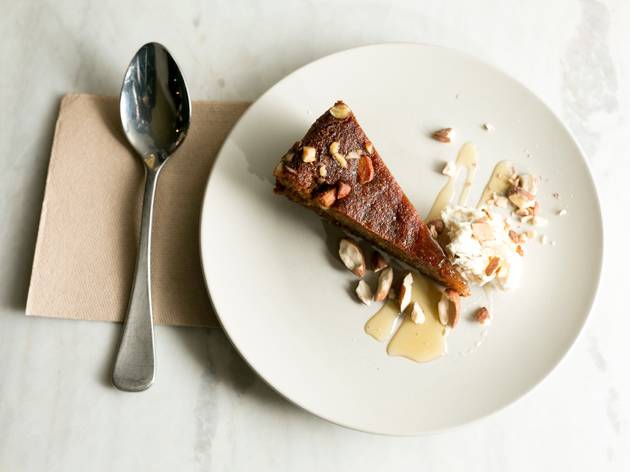 15/16
Photograph: Kiera Chevell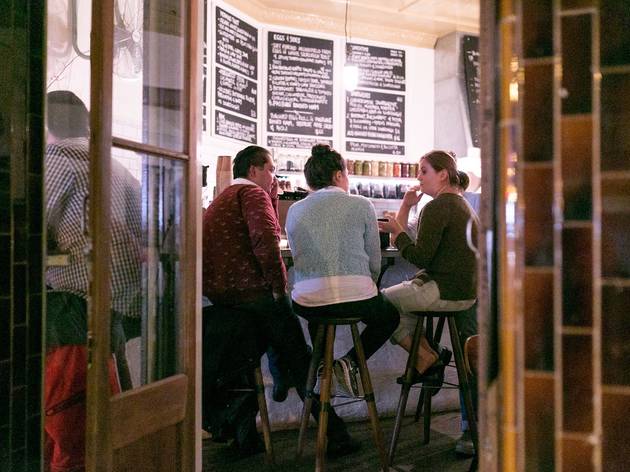 16/16
Photograph: Kiera Chevell
A Marrickville hot spot offering tasty ethical food – and bees
Restaurant review
Every suburb should have a neighbourhood eatery – those places you go that make you feel a bit like Norm in Cheers, where they shout your name in unison as you enter, and keep you topped up throughout the night. OK, so maybe not all neighbourhood restaurants are quite like that (how we wish they were). But what you do realistically want is a sense of familiarity, conviviality and great food in a laid-back setting – a place for which you don't need to dress up for but always leave feeling a bit special.

Well aren't the locals of Marrickville lucky, then, because their resident ethical coffee shop, Cornersmith, has started doing dinners three nights a week, and jeez are they nailing the whole neighbourhood restaurant thing. The staff are warm and knowledgeable, the food from chef Maxim Roberts is unpretentious but thoughtful, and the whole atmosphere resonates with a welcoming vibe.

They're doing a five-course set menu for $50 per head, and, with a focus on locality, seasonality and preserved fruit and veg (Cornersmith also runs a picklery), everything is designed to share. For the starter, though, you get to choose. On the night we go in, it's burrata or bresaola, and we select the latter. Great big folds of the finely sliced, cured red meat sit side by side with little quarters of bright green tomatoes fermented in-house. The bresaola is from local ethical butcher Feather and Bone and tastes wonderfully earthy against the crisp, sour tomatoes and delicate, fragrant olive oil that's been trickled on top.

Umami-heavy food like this calls for wine, and we suggest going for those by Sparrow and Vine: the grapes are grown in the Hunter, but are fermented here in Marrickville. The rosé is glorious – minerally and dry, it's almost amber in colour, and tastes of the land in the best possible way. The grenache by the same winery is just as complex, and heavier on the tannins if the rain's on and only something deep and dark will do.

The next dish that comes out is a big bowl of warm roast fennel with mouth-puckeringly sour pickled plums and long fronds of feathery dill. It's a bit of fun that the fennel is sweet and the fruit sour; the showering of croutons on top add a bit of crunch. Texturally it's a delight, but that brave balancing of strong flavours is the real hero here.

Something we love about this place is that it serves the sort of food you imagine yourself cooking at home (before heading to the pub, ordering a $10 steak and forgetting those plans ever existed). So when a plate of tender lettuce, shaved rounds of apple and popping pomegranate arils arrives alongside a big bowl of melty 14-hour cooked shredded pork with smoked chillies and coriander, you get a sense that you could make something that tastes this amazing too, if you only had the time. It's comfort food in every way, but it isn't heavy.

Dessert is as pared-back as the rest – just a slice of honey cake topped with toasted pistachios and a scant drizzle of honey. The texture is like a robust but moist gingerbread, but the flavour is more reminiscent of baklava. It doesn't even need cream; it's a gorgeous little morsel all its own.

Cornersmith's restaurant is one that you wish you had round the corner from your place. The food is comforting and beautifully balanced; it's so ethical you can practically hear the wind chimes serenading the animals to sleep, and the staff look like they actually want to be there, and want you to be there too. They'll know your name in no time.
Café review
Cornersmith is creating quite a buzz, due in no small part to the beehives on the roof. One of the most interesting of the new wave of Marrickville cafés, Cornersmith maintains a staunch position on local, seasonal and ethical produce. They harvest their own honey, use free-range eggs, ham and salami and are closed on Mondays – for pickling.
How could anyone hate Mondays when it means fresh batches of chilli zucchinis, peach and cardamom jam, tomato chutney, spiced eggplant relish and any number of other combinations that take their fancy? These take-home treats are hot property, racing off the shelves and into the bellies of happy, home-based brunchers.
When it comes to ordering, we have three words for you: Chorizo scotch egg. It is the fat lady's high note on Cornersmith's aria of a Ploughman's lunch – juicy pork mince encased in a crisp, fried shell, with a perfectly timed boiled egg in the centre, the yolk still just a little soft. To balance out this lunch-time indulgence there's a black lentil and beetroot salad that is almost jumping off the board with nutritious energy, aged cheddar married with a spicy house made tomato chutney, crusty rye bread and pear slices for a palate cleanser.
For a more compact meal, the pickle and two cheese sandwich is a one way ticket to flavour city – there is both cheddar and cream cheese - and you can add salami to ramp things up to eleven.
The rose and rhubarb compote milkshake feels like a smoothie but tastes like melted ice cream – it could just as easily be a dessert as a beverage. The fact that it comes in a little glass milk bottle adds charm.
The menu changes according to the produce in that week and operates within a loose framework of morning toasts, muesli, eggs and lunchtime plates. You may not be able to predict what will be on offer on any given day but rest assured that it'll be top-notch. The side serving of good food karma can't hurt either.
Venue name:
Cornersmith
Contact:
Address:
314 Illawarra Rd
Marrickville
2204

Opening hours:
Mon-Fri 6.30am-3.30pm; Sat-Sun 7.30am-3.30pm; Thurs-Sat 5.30pm-late