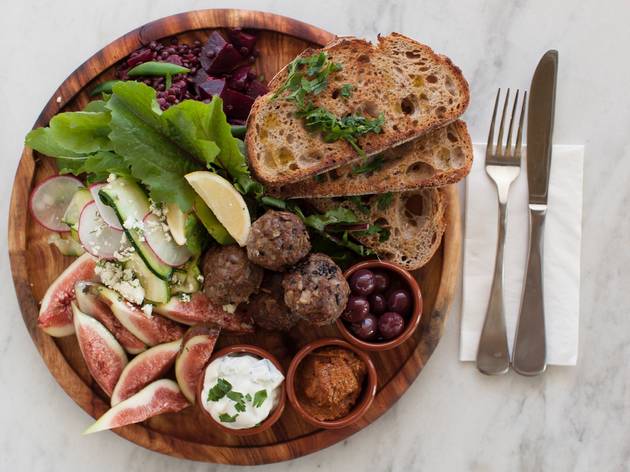 1/16
Photograph: Daniel Boud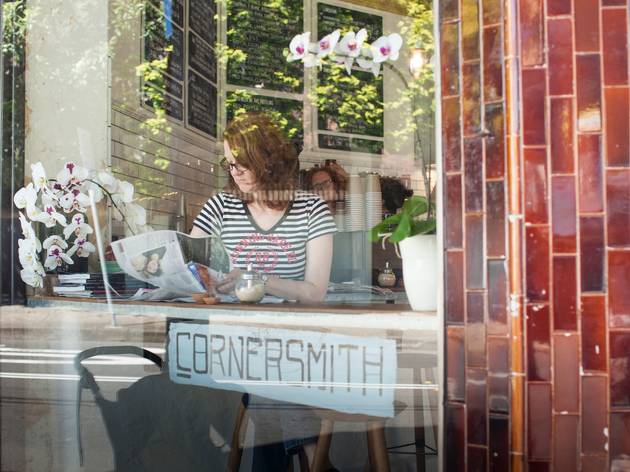 2/16
Photograph: Daniel Boud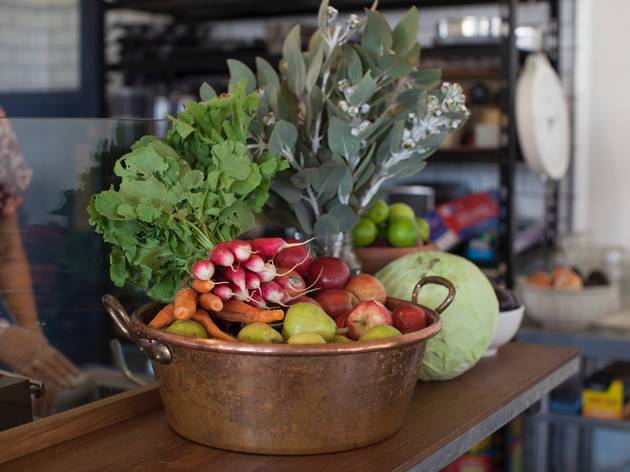 3/16
Photograph: Daniel Boud
4/16
Photograph: Kiera Chevell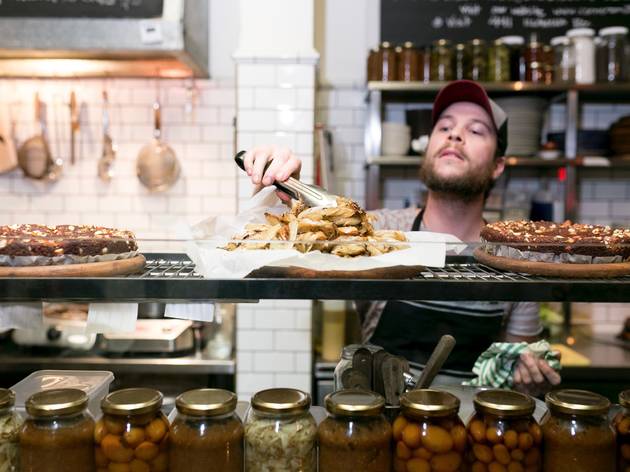 5/16
Photograph: Kiera Chevell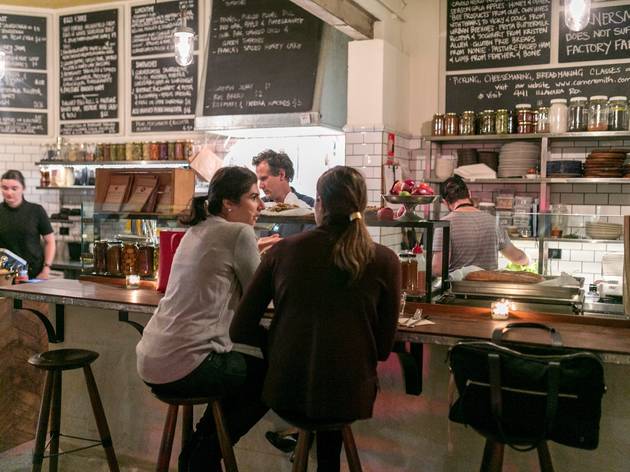 6/16
Photograph: Kiera Chevell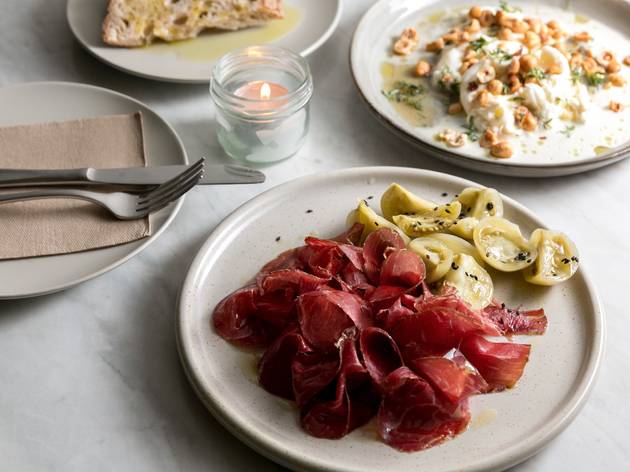 7/16
Photograph: Kiera Chevell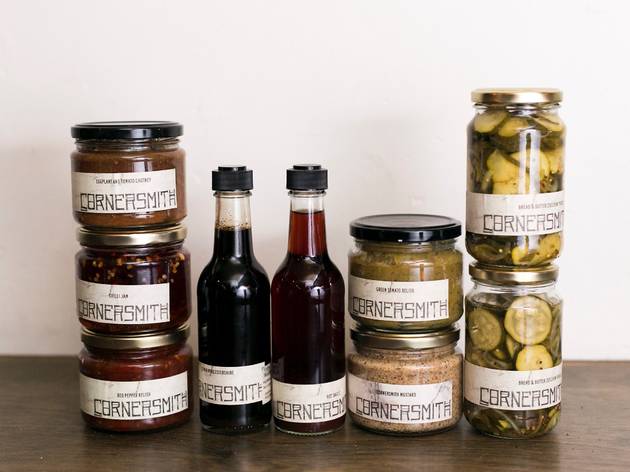 8/16
Photograph: Kiera Chevell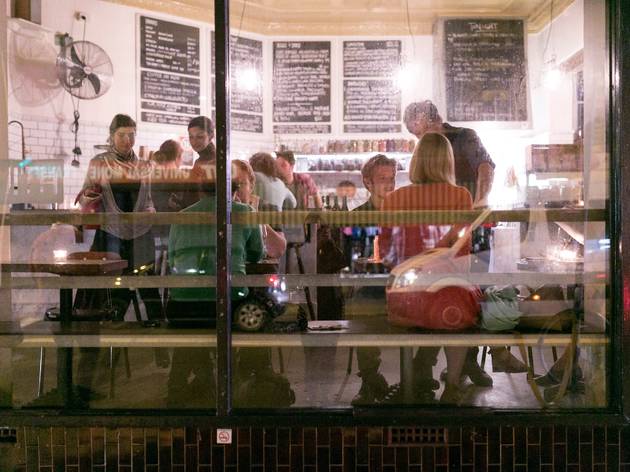 9/16
Photograph: Kiera Chevell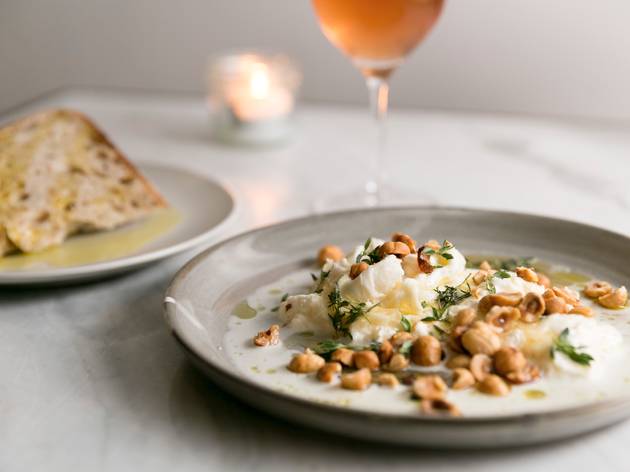 10/16
Photograph: Kiera Chevell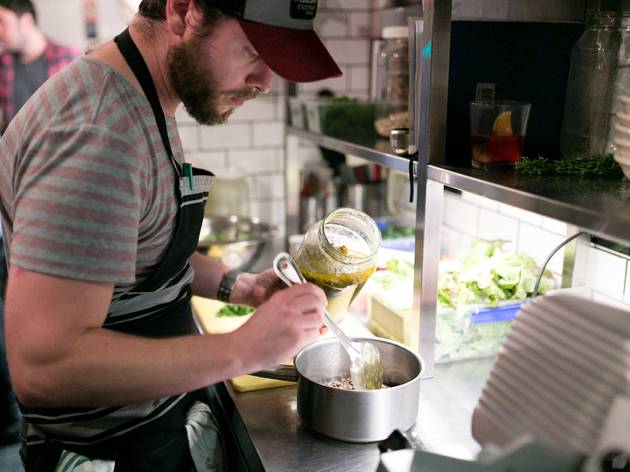 11/16
Photograph: Kiera Chevell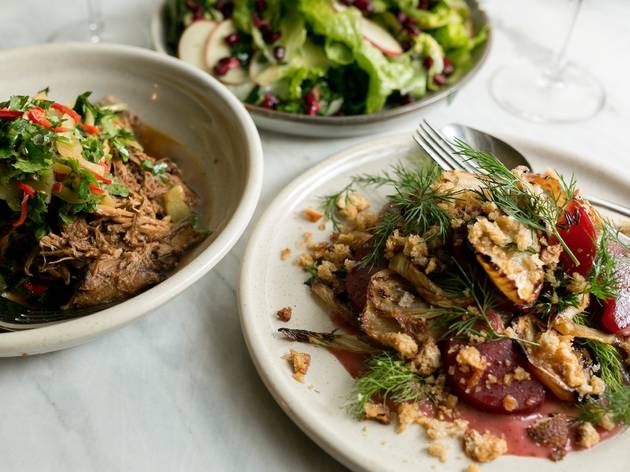 12/16
Photograph: Kiera Chevell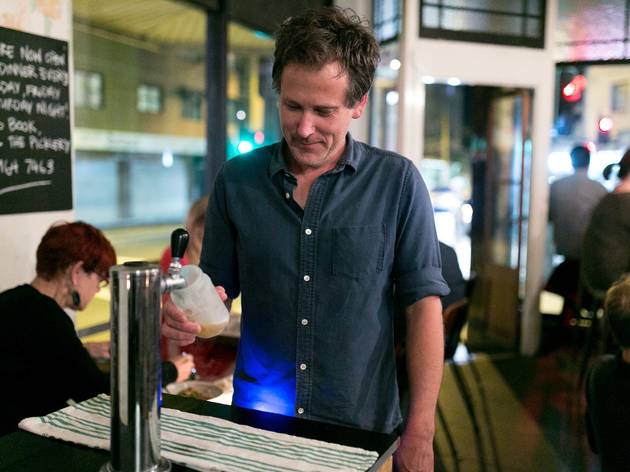 13/16
Photograph: Kiera Chevell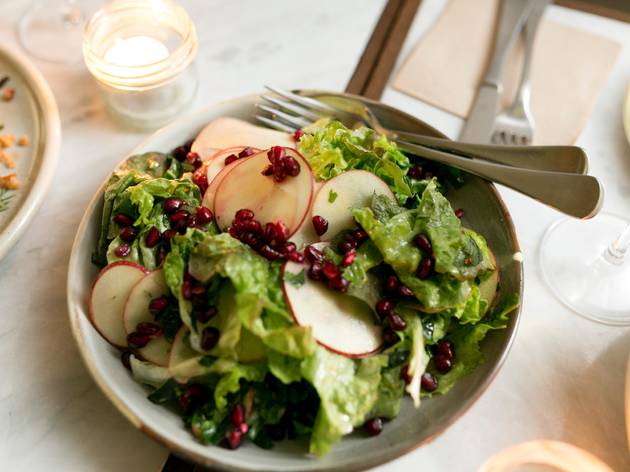 14/16
Photograph: Kiera Chevell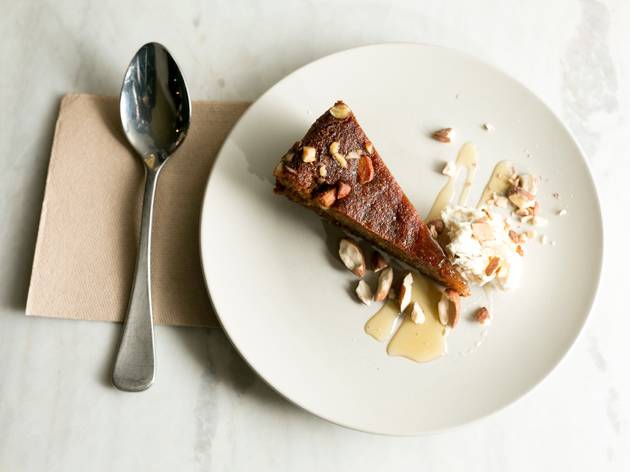 15/16
Photograph: Kiera Chevell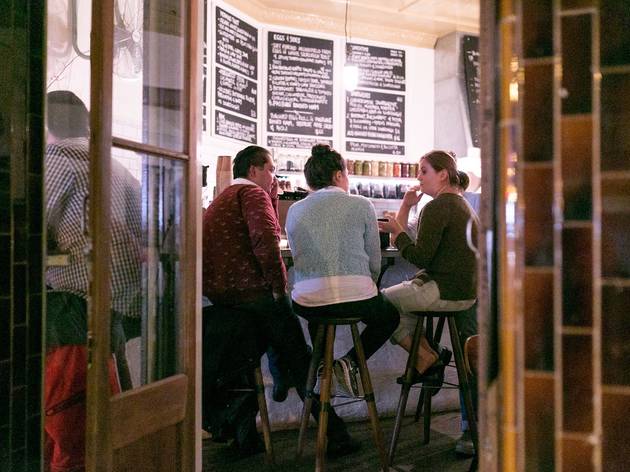 16/16
Photograph: Kiera Chevell
A Marrickville hot spot offering tasty ethical food – and bees
Cornersmith is creating quite a buzz, due in no small part to the beehives on the roof. One of the most interesting of the new wave of Marrickville cafés, Cornersmith maintains a staunch position on local, seasonal and ethical produce. They harvest their own honey, use free-range eggs, ham and salami and are closed on Mondays – for pickling.
How could anyone hate Mondays when it means fresh batches of chilli zucchinis, peach and cardamom jam, tomato chutney, spiced eggplant relish and any number of other combinations that take their fancy? These take-home treats are hot property, racing off the shelves and into the bellies of happy, home-based brunchers.
When it comes to ordering, we have three words for you: Chorizo scotch egg. It is the fat lady's high note on Cornersmith's aria of a Ploughman's lunch – juicy pork mince encased in a crisp, fried shell, with a perfectly timed boiled egg in the centre, the yolk still just a little soft. To balance out this lunch-time indulgence there's a black lentil and beetroot salad that is almost jumping off the board with nutritious energy, aged cheddar married with a spicy house made tomato chutney, crusty rye bread and pear slices for a palate cleanser.
For a more compact meal, the pickle and two cheese sandwich is a one way ticket to flavour city – there is both cheddar and cream cheese - and you can add salami to ramp things up to eleven.
The rose and rhubarb compote milkshake feels like a smoothie but tastes like melted ice cream – it could just as easily be a dessert as a beverage. The fact that it comes in a little glass milk bottle adds charm.
The menu changes according to the produce in that week and operates within a loose framework of morning toasts, muesli, eggs and lunchtime plates. You may not be able to predict what will be on offer on any given day but rest assured that it'll be top-notch. The side serving of good food karma can't hurt either.
Venue name:
Cornersmith - Marrickville
Contact:
Address:
314 Illawarra Rd
Marrickville
2204

Opening hours:
Mon-Fri 7am-3pm; Sat-Sun 7.30am-3pm
You may be interested in: