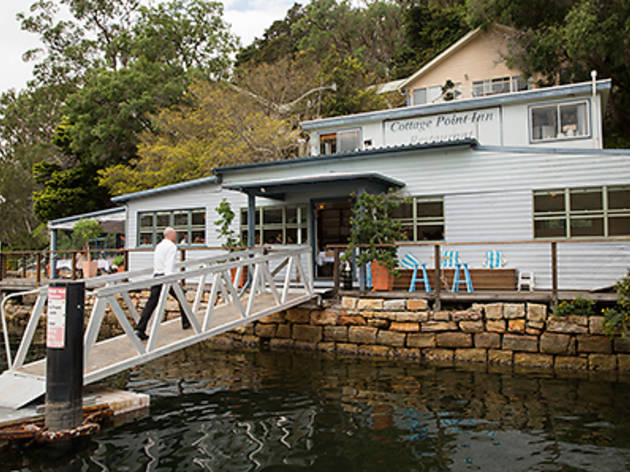 1/15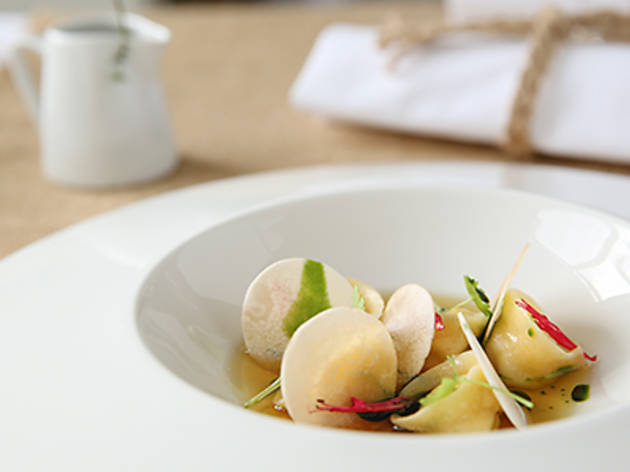 2/15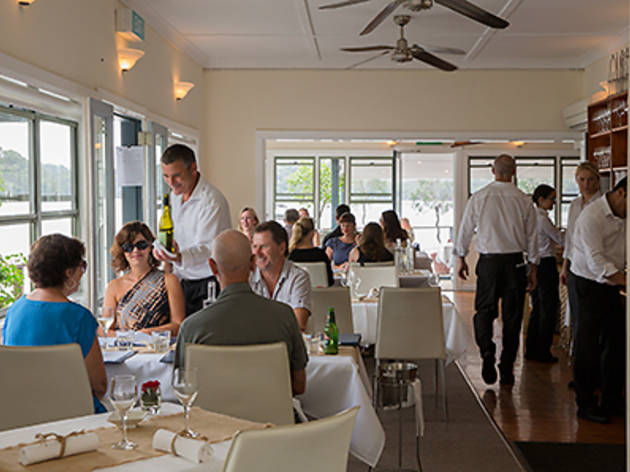 3/15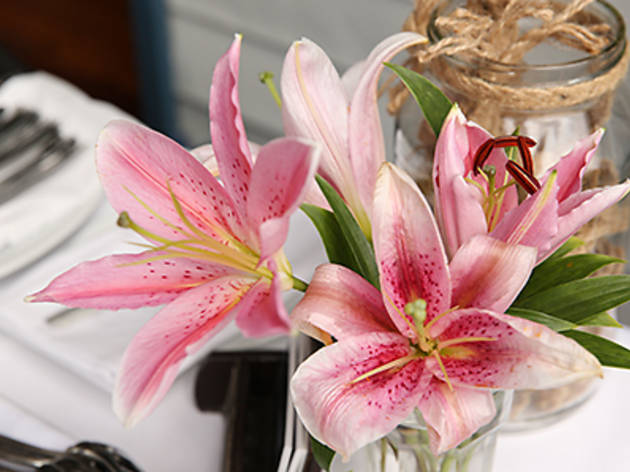 4/15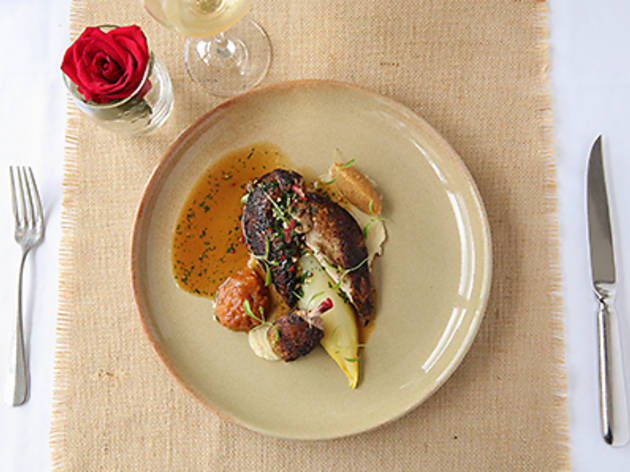 5/15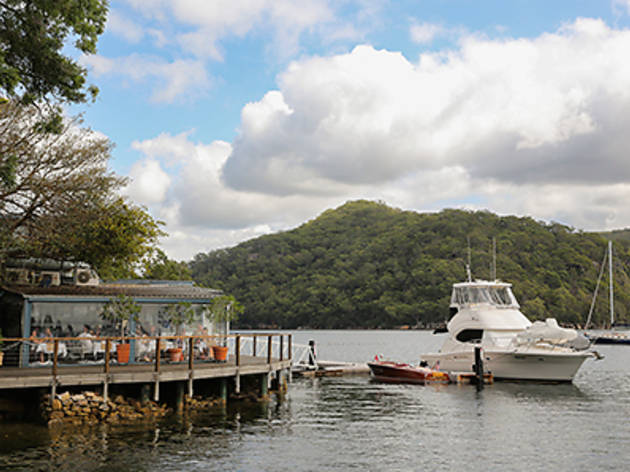 6/15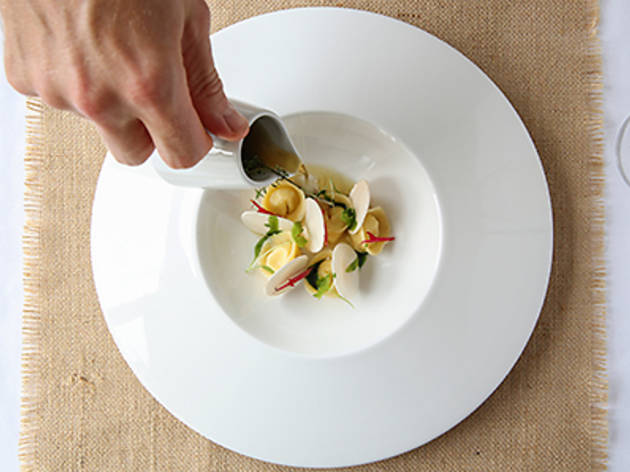 7/15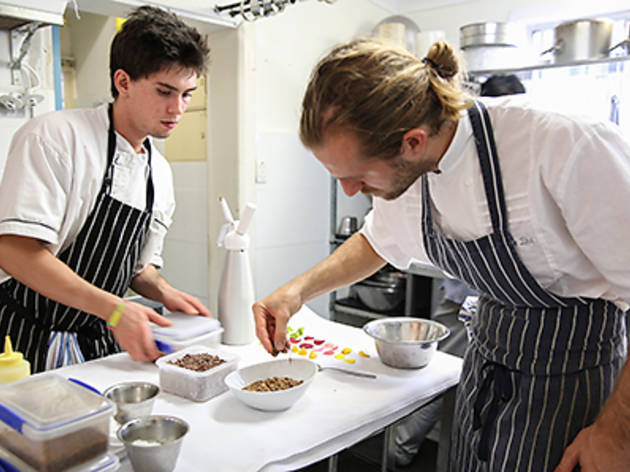 8/15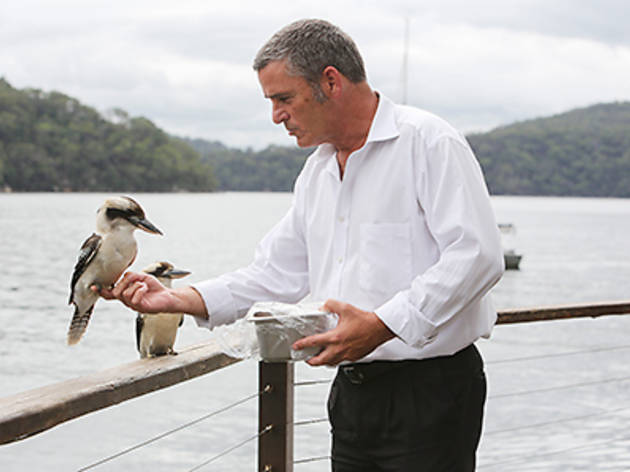 9/15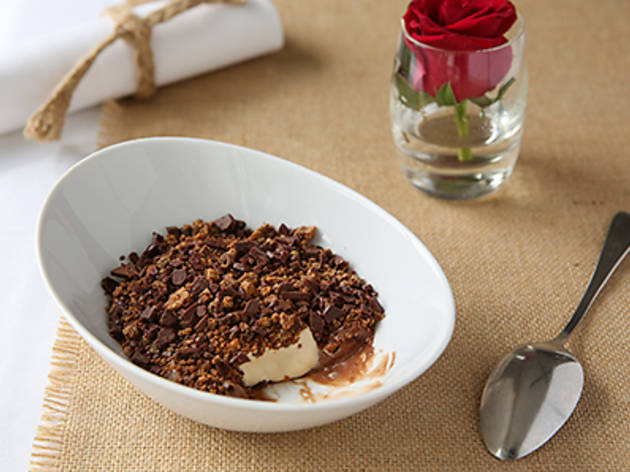 10/15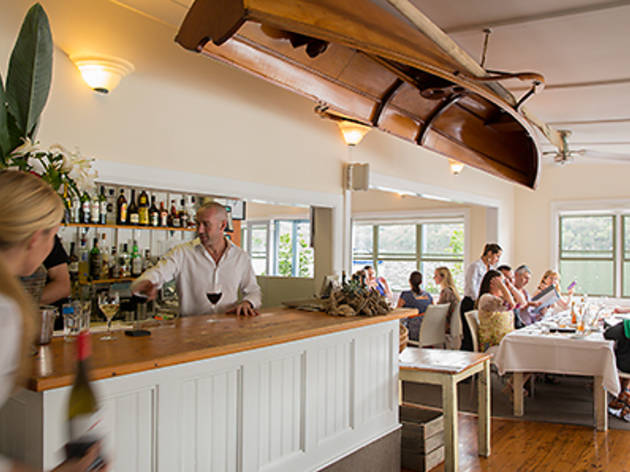 11/15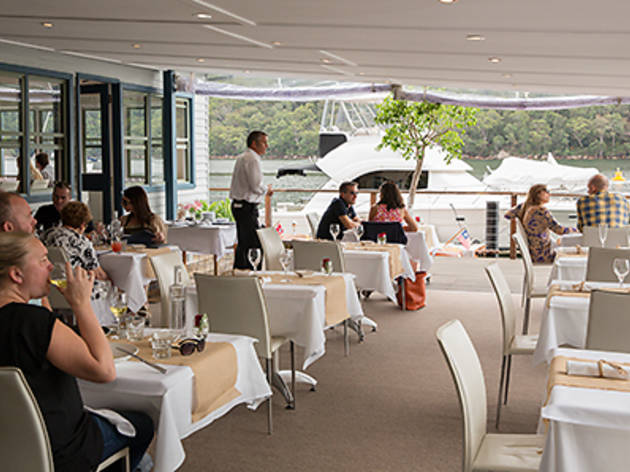 12/15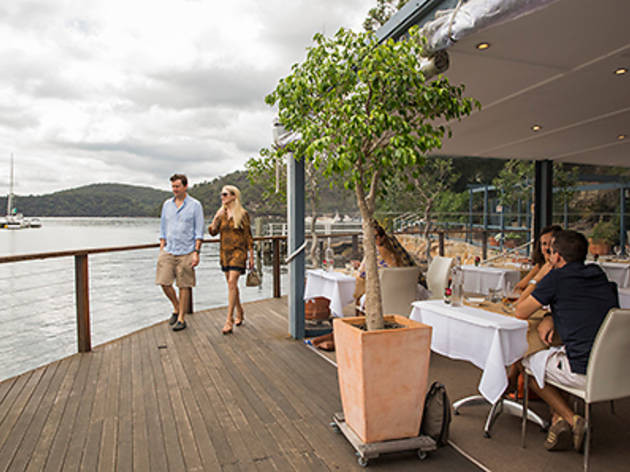 13/15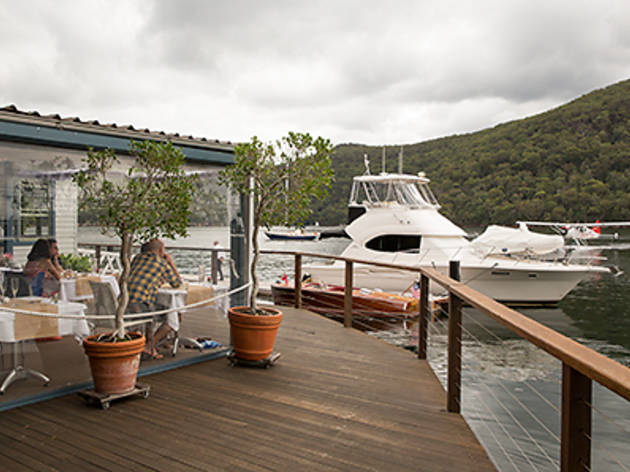 14/15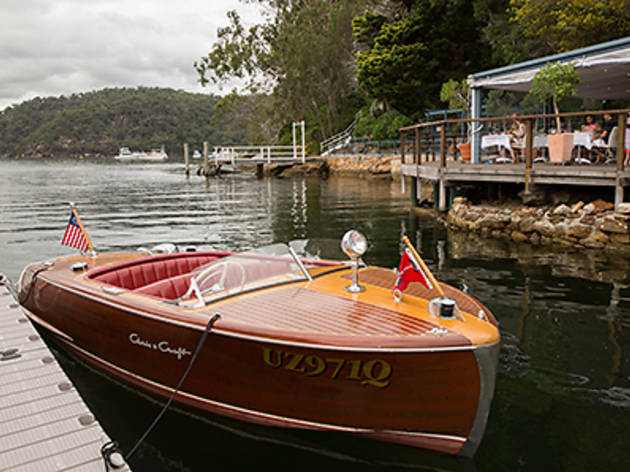 15/15
Time Out says
Has a brand new chef made Cottage Point Inn the destination restaurant we've been waiting for?
A kookaburra sits on the deck at Cottage Point Inn, being hand fed by one of the waiters. He wrestles with it like it's a large dog – holding back the meat, making the bird work for it. In return, the kookaburra makes a growling sound, snatches the food from the guy's hands and flies off to a nearby gum tree.
That's the first thing that greets us at this tiny restaurant, set right on the Hawkesbury River among the scrub and gums of Ku-ring-gai Chase National Park. And it's here, against all odds, that we find Guillaume Zika, a young French chef fresh from London's Hibiscus restaurant.
And while the sweet little blue weatherboard house has always boasted the views, it's now that we can actually say it's somewhere we're keen to eat, too. Be lulled by tiny waves lapping against the deck. On the plate, there's fine-skinned tortellini filled with creamy aged gruyère dressed with thin slices of raw mushroom, all on a nicely clarified mushroom consommé.
The little cheesy pasta knots pop beautifully but the raw mushroom is slightly disconcerting, like touching a cat's tongue with your own tongue. If the idea here is to have the broth lightly poach the mushrooms at the table, it might require a bit of structural re-jigging.
But chances are you may not even notice those mushrooms if you've settled in with a bottle of Bandol rosé (though what's with pushing a bottle on us that costs $30 more than the one we asked for? That ain't cool) and some truly beautiful river views. Yachts tack, canoes glide, and an old-fashioned ferry drops passengers off for a late lunch. And yes, there's a seaplane doing the same.
While the wait between dishes is a little protracted (we get the feeling they rely on the views to do the work in the interim), you can see why once the food lands – it's worked, but attractively so. A dish of roast spatchcock sees tender leg and breast served on slow-cooked witlof, chickpea puree, a cheek of confit apricot, and a perfect quenelle of cashew butter with a drizzle of pan juices. It's busy, sure, but the flavours work: nutty, bitter, buttery. Conversely, the simplicity of deep-fried mashed potato dumplings (aka potatoes dauphine) is everything that's good about this restaurant in one bowl.
You get the feeling the food is moving faster than the bones of the restaurant can keep up. There's a certain charm in eating a bowl of bitter roasted chocolate mousse on a deck laid with all-weather carpet and LED lights that never seem to shut off, sure. But even mild coffee ice cream and a shower of sweet chocolate crunch can't prevent the impression customers are an afterthought here.
Basics like keeping water glasses filled and making sure the appropriate cutlery is on the table (a spoon for the consommé, say) are occasionally forgotten. A little more attention on the floor and a slight décor spruce, and Cottage Point Inn could well become the destination restaurant Sydney deserves.
Details
Address:
2 Anderson Pl
Cottage Point
Sydney
2084

Contact:
Opening hours:
Lunch Mon-Sun noon-3pm; Dinner Fri-Sun 6.30-9:30pm
Best selling Time Out Offers