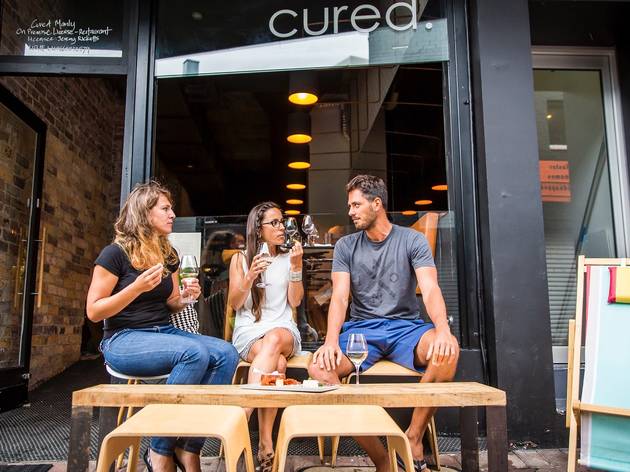 1/13
Photograph: Anna Kucera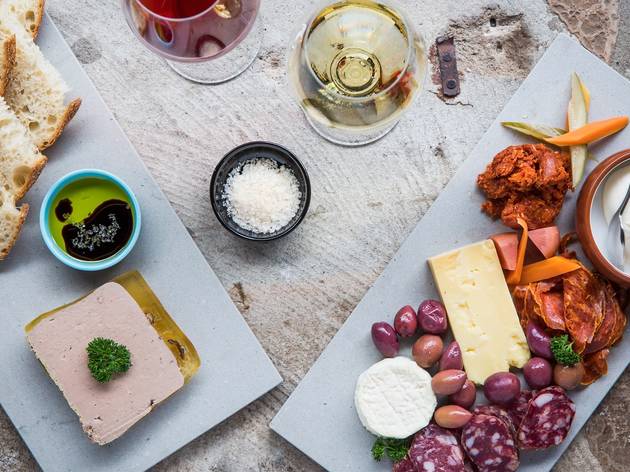 2/13
Photograph: Anna Kucera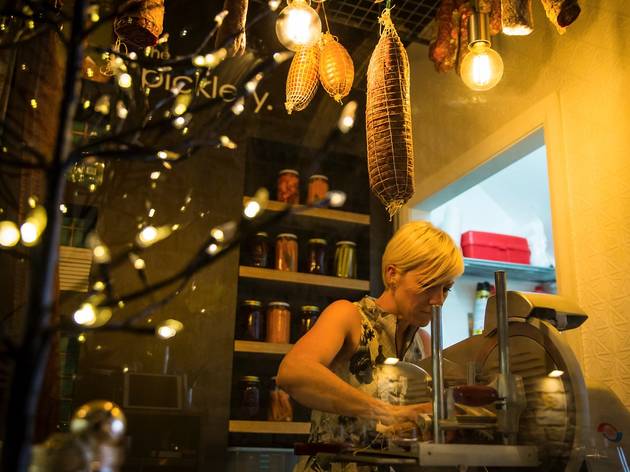 3/13
Photograph: Anna Kucera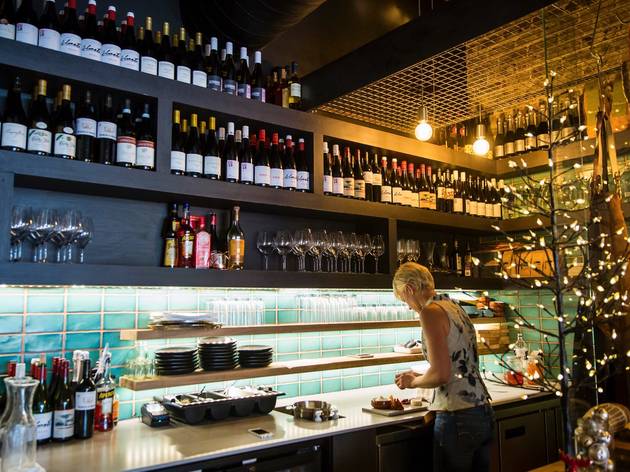 4/13
Photograph: Anna Kucera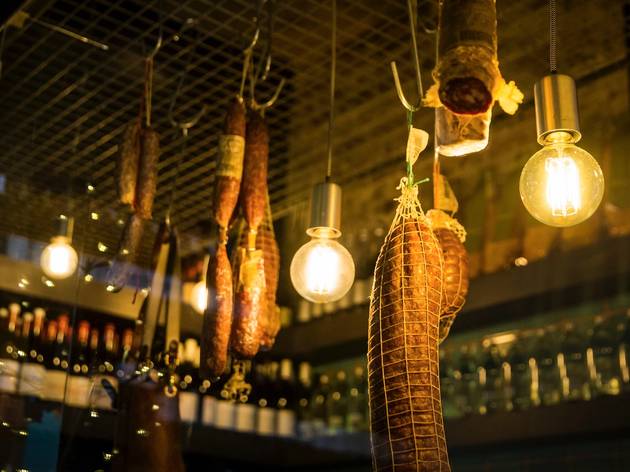 5/13
Photograph: Anna Kucera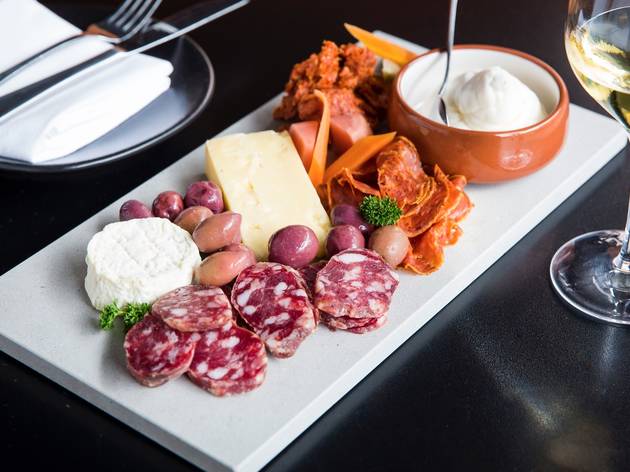 6/13
Photograph: Anna Kucera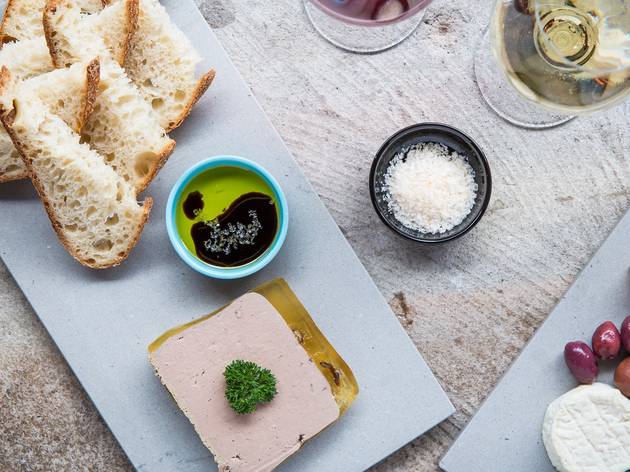 7/13
Photograph: Anna Kucera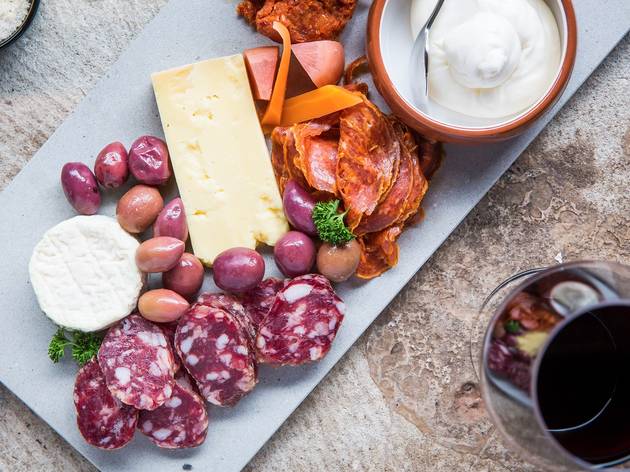 8/13
Photograph: Anna Kucera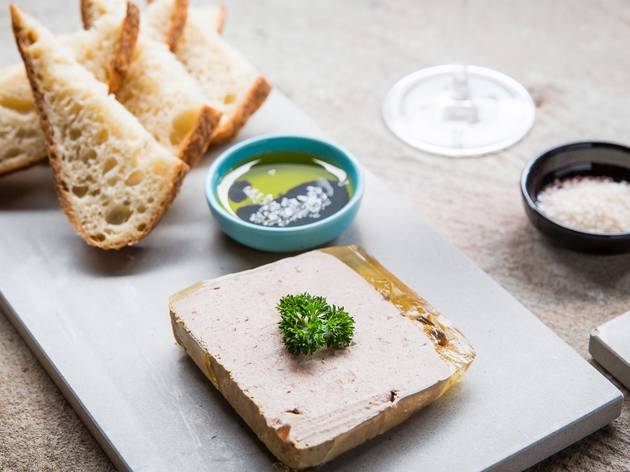 9/13
Photograph: Anna Kucera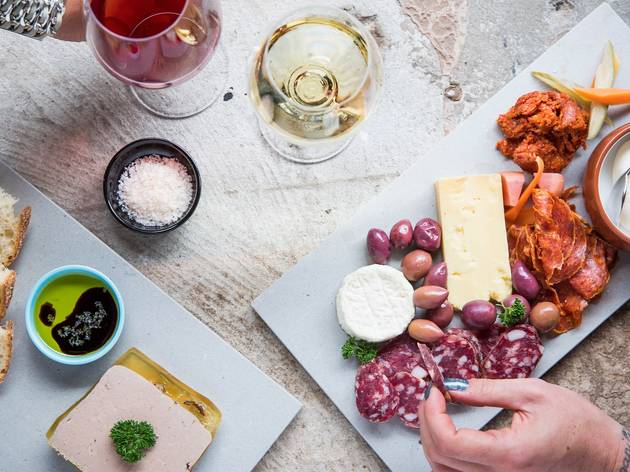 10/13
Photograph: Anna Kucera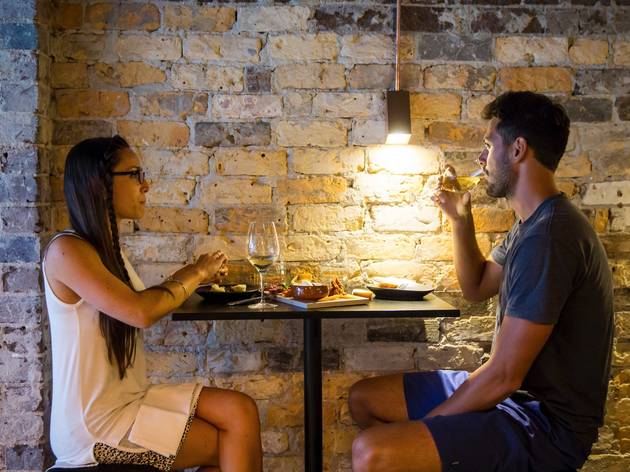 11/13
Photograph: Anna Kucera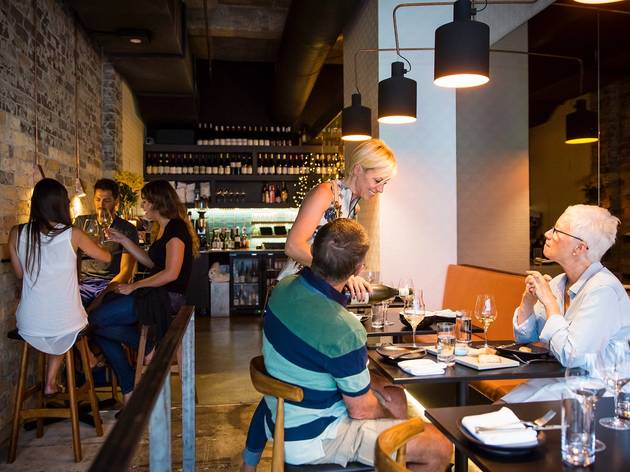 12/13
Photograph: Anna Kucera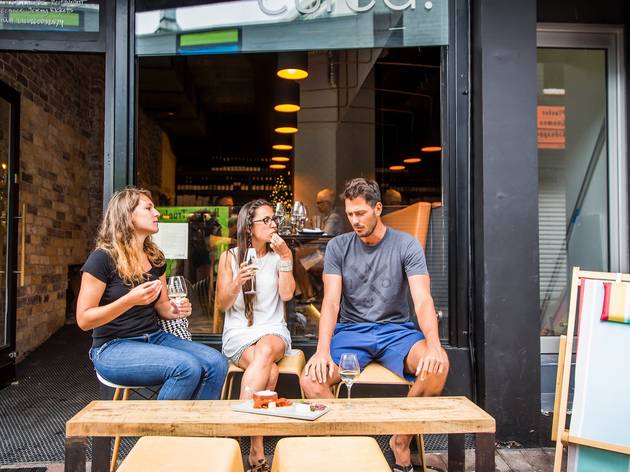 13/13
Photograph: Anna Kucera
Time Out says
It's a meat and cheese only affair at this diminutive Manly restaurant
Here's a tip – there's one very simple way to tell if a restaurant is any good: how long is the menu? If you get tired reading it, it's too long for the kitchen too. Inevitably if there's more quantity, there's less quality and more compromise.
Cured, Manly's latest casual eatery, is all about simplicity, with a menu that exclusively features cured meats and cheeses. But is it too simple, too pared-back? We ventured north to find out.
Positioned in a laneway just off the Corso, it's a warm, welcoming space. You enter into a long, narrow, bare-bricked room with tight-knit tables, a coffee machine at the back, and a makeshift open kitchen in the corner, featuring little more than a meat slicer and a surface for cutting. Sausages and hams dangle from the ceiling. The service is welcoming, our waiter takes us through each kind of meat and cheese individually. They earn extra points for allowing us to try their wine offerings before we buy.
Once we've made our selection, they bring the meats and cheeses out on a board along with pickles, olives and bread. Whatever you do, order the pancetta stesa pepata; a generous pile of finely sliced pancetta-ribbons, soft and glossy with fat. It's silky and banging with mushroomy, nutty flavours. The chicken liver pâté sports a jelly roof that feels a bit dated. This is no silky foie gras: it has a rustic coarseness. The fiery, paprika-rich spreadable salami ('nduja) is kickass, but it tastes so powerful, you should eat it last to avoid drowning out other flavours.
We were encouraged to try the Shadows of Blue cheese, from Gippsland. It's served ripe and temperature-perfect with a texture as creamy as butter, and an acidic finish. We also try a French Guilloteau Saint Angel, which tastes like cheddar, but has the texture of a melting Camembert. Our pick of the menu is the Holy Goat La Luna (dense and aromatic, it's arguably Australia's best cheese); or, to complement the meats, a runny burrata.
The wines are varied in style and region. A Sicilian Costantino Nero D'Avola steals our hearts – bouncy tannins and a smoky, chocolatey finish will do that to a girl. The glasses smell of dishwater, though, a detail which betrays the thoughtful wine list.
This joint is effectively running a business model of 'make your own cheese and meat board'. So how do we feel about paying $70 for the privilege? The portions are generous and we leave full. The budget-conscious can always bulk up on bread to cut costs. This feels like a wine bar masquerading as a restaurant, albeit one with well selected produce, sliced fresh and served at the perfect temperature. Regardless of how you see it, it's a pretty charming way to spend an evening in Manly.
Details
Address:
42 Market Ln
Manly
Sydney
2095

Contact:
Opening hours:
Mon-Fri 8am-noon (coffee only) and 4-10pm; Sat, Sun 3-10pm
Best selling Time Out Offers