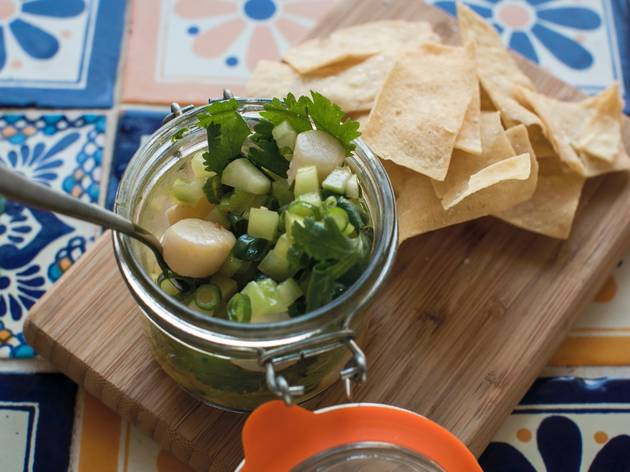 1/17
Photograph: Daniel Boud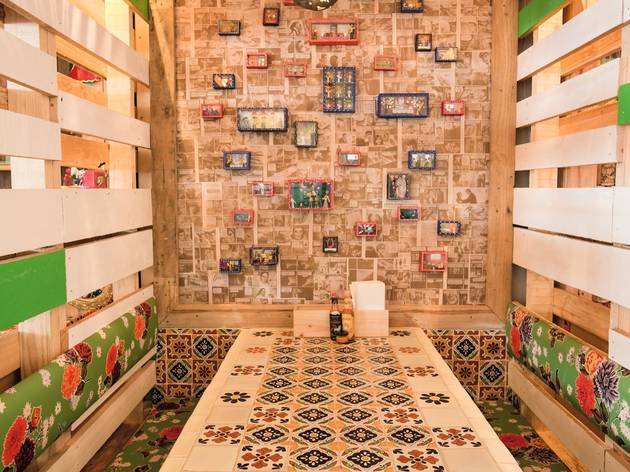 2/17
Photograph: Daniel Boud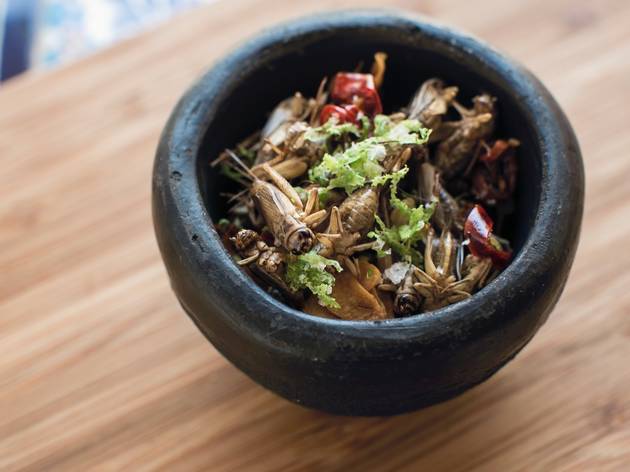 3/17
Photograph: Daniel Boud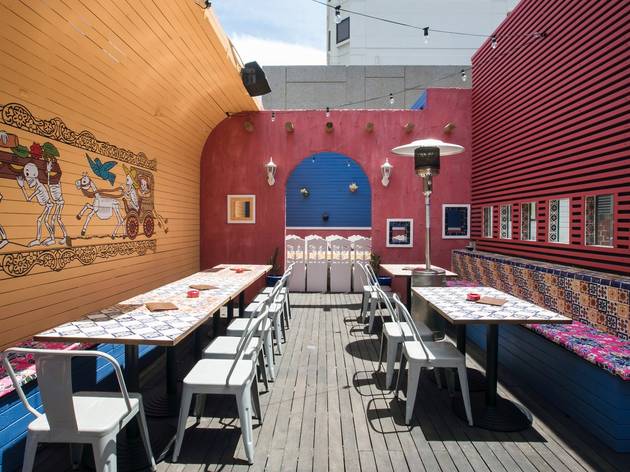 4/17
Photograph: Daniel Boud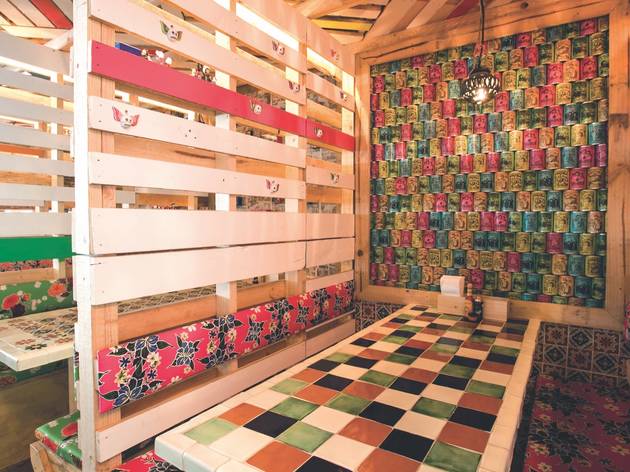 5/17
Photograph: Daniel Boud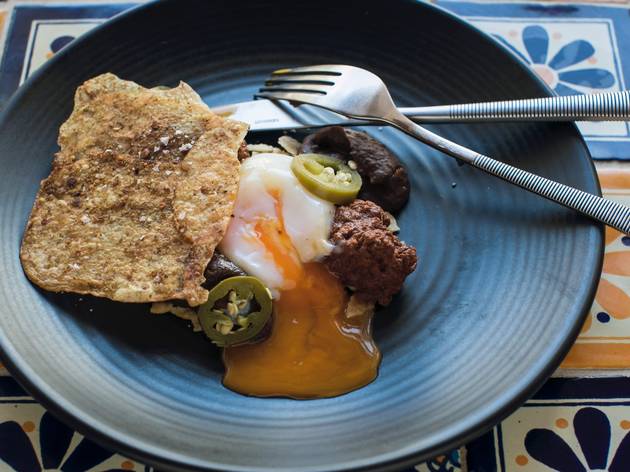 6/17
Photograph: Daniel Boud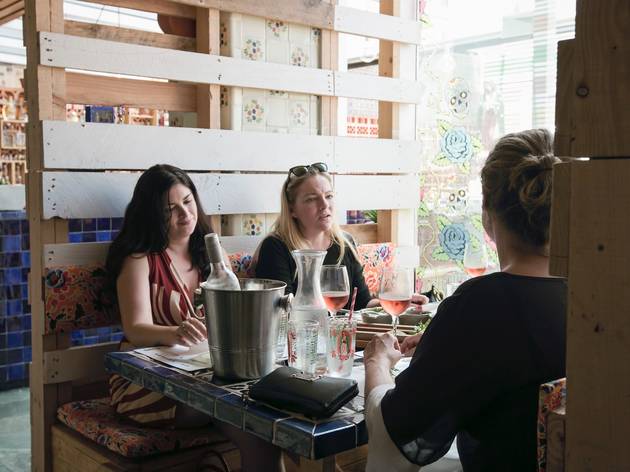 7/17
Photograph: Daniel Boud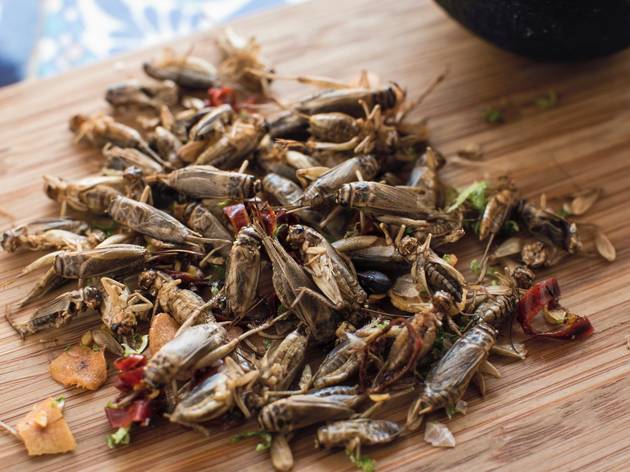 8/17
Photograph: Daniel Boud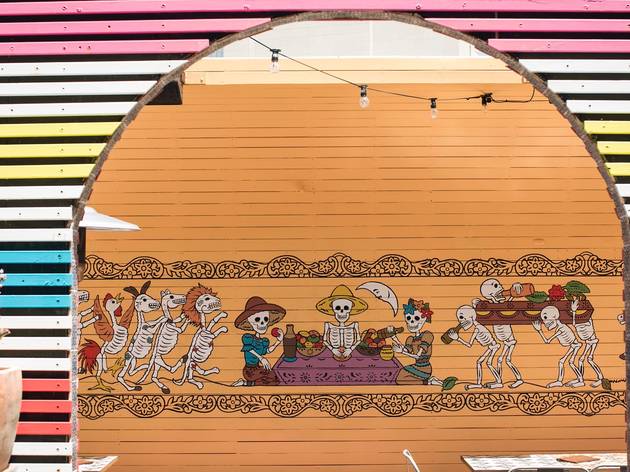 9/17
Photograph: Daniel Boud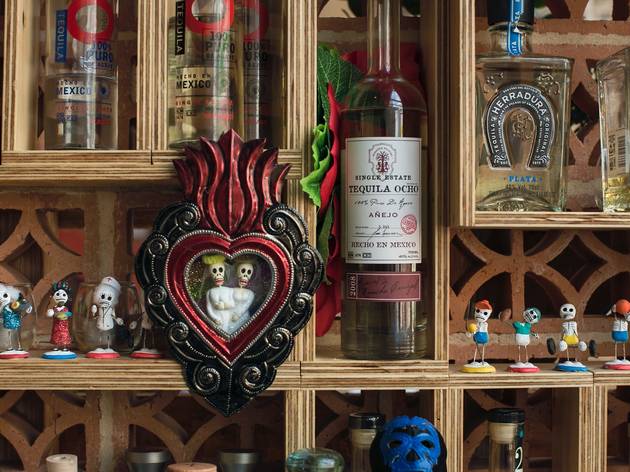 10/17
Photograph: Daniel Boud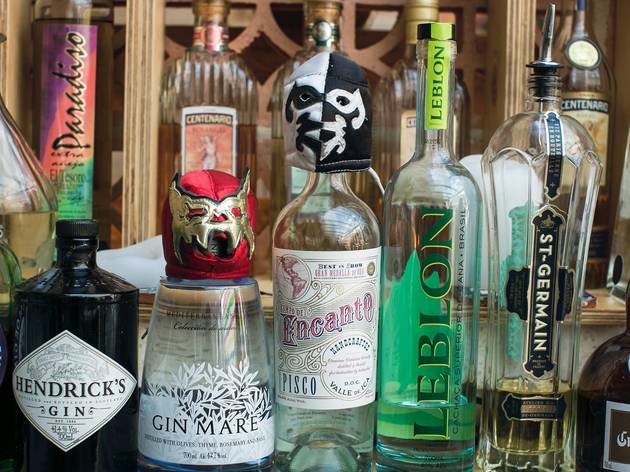 11/17
Photograph: Daniel Boud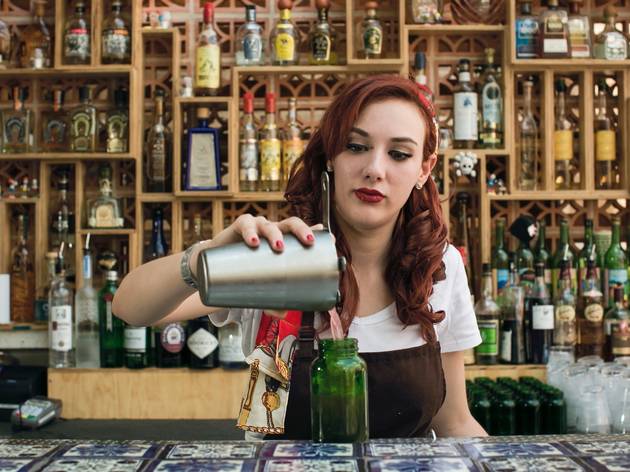 12/17
Photograph: Daniel Boud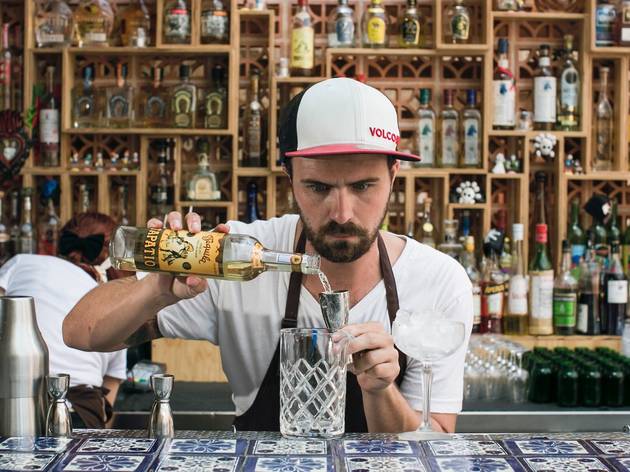 13/17
Photograph: Daniel Boud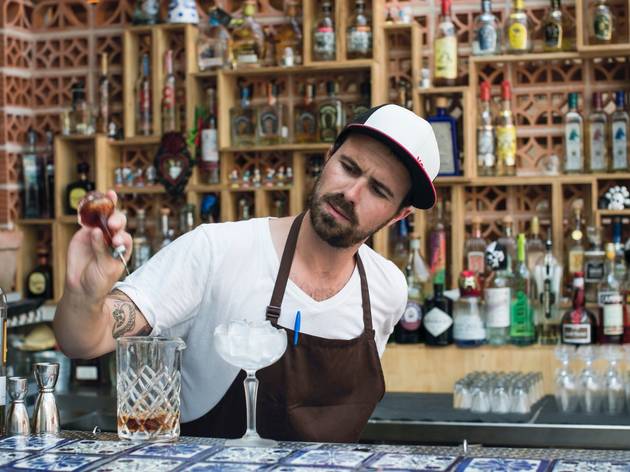 14/17
Photograph: Daniel Boud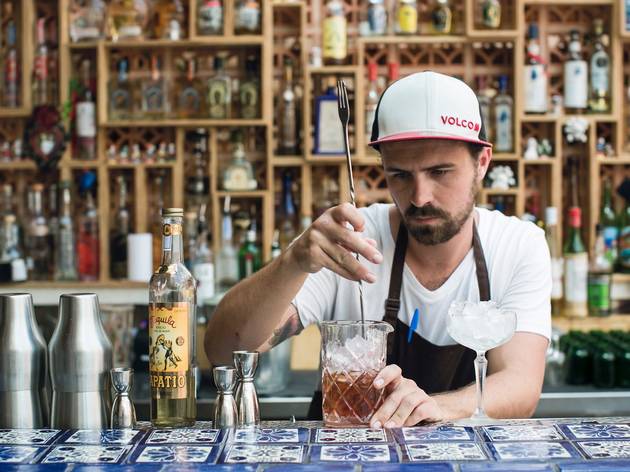 15/17
Photograph: Daniel Boud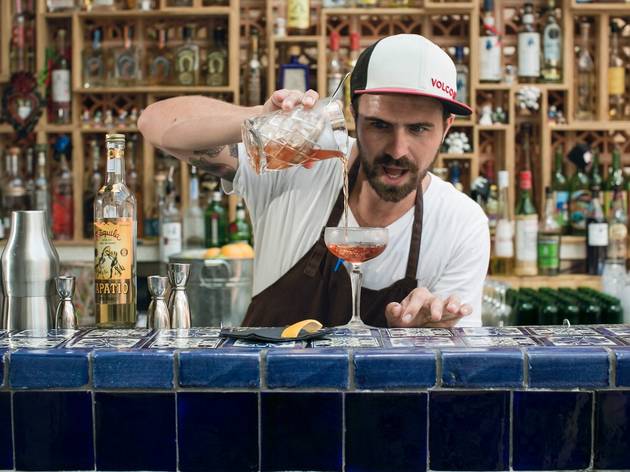 16/17
Photograph: Daniel Boud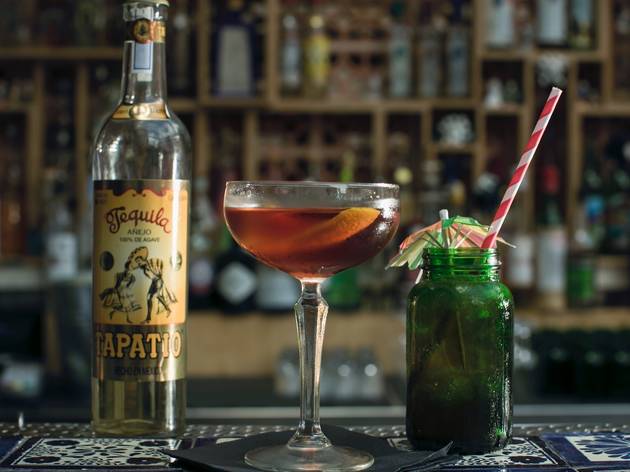 17/17
Photograph: Daniel Boud
Throw in some street urchins and a couple of cheeky dogs at this delicious new restaurant and you're in Mexico
Welcome to the first Mexican restaurant in Sydney where you can order fried crickets. And it's in Bondi Junction, of all places. Looking for major staunch points? Order yourself a serve. Never mind the fact they're pretty much just handfuls of fried crunchiness. You're eating a bowl of bugs.
This is some benchmark Mexican food, right here. The kitchen team, led by Matthew Fitzgerald, is serving a menu of fresh, spicy tastiness. Yeah, you'll order the tacos – you'd be loco not to. We'll definitely be doubling back for the chopped chicken thigh coated in almond mayo all captured in a thin flour tortilla. And if there's a bunch of you, order all the tacos – they'll come surfing on a giant wooden board.
Fitzgerald steers away in general from your regular Syd-Mex fare. Take the standard corn-smothered-in-chipotle mayo. Here the corn's rolled in a sort of trail mix of crushed toasted pumpkin seeds and chipotle chilli, with crumbled fresh white cheese over the top. It's a perfect bar snack alongside a lime-spiked tin of Moritz.
Almejas y camarones con caldo de chipotle translates as a piquant, rich and hot stew of clams, chorizo and prawns. It's served in a little billy can which ends up being passed around the table, allowing us to behave like the pack of snack-loving hobos we are. And just because we're feeling a little fancy free, we use the last of the pot liquor as sangrita and shoot it with a side of tequila. Hands in the air for some spicy pork genius.
Cool down with the smashed coconut-flavoured flan with hunks of toasted hazelnuts caught in chocolate and caramel made from goat's milk, or maybe the doughnuts balls with bittersweet chocolate sauce.
To our surprise, El Topo backs onto Bondi Junction Westfield, though, unlike the Westfield in the CBD, you could very easily get away with ignoring it completely. (You do have to schlep through the Eastern Hotel and hop the lift to hit the restaurant.)
A lot of thought's gone into the layout, from the hand-painted Oaxaca tiles on the tables and walls to the candlelit skulls and tiny dioramas. Wander over to the bright balcony, and into an alcove featuring a mustard-yellow fresco painted with feasting skeletons. And just because no good Mexican restaurant is complete without one, check out the huge Virgin Mary statue just near the bar. We can't guarantee she'll keep you from a mescal hangover, though.
Speaking of hangovers, it's likely yours will be delivered by bar manager Luke Redington – you might recognise him from Darlinghurst cocktail den
Eau de Vie
. You're all but guaranteed a good Margarita any way you choose to take it, but they're also doing Horchata spiked with rum and a decent selection of beers.
Viva la Sydney summer.
Venue name:
El Topo
Contact:
Address:
Level 3, The Eastern Hotel
500 Oxford Street
Bondi Junction
Sydney
2022

Opening hours:
Tue - Sun 6pm - late
Price:
$10-$100