Gochiso Japanese Restaurant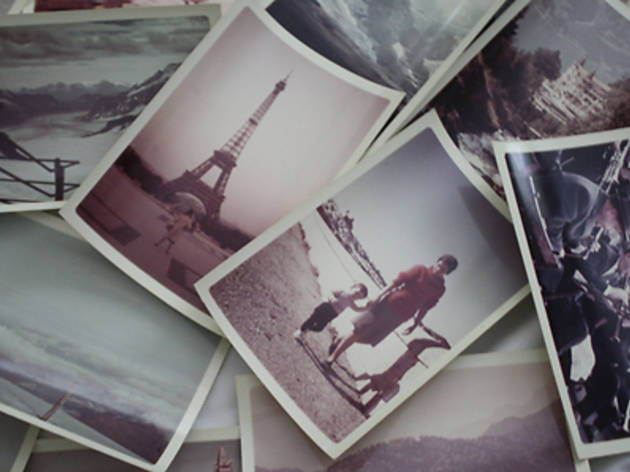 Time Out says
Dig into a fish head at this Willoughby newbie
There aren't many places on the North Shore that are game to dish up a grilled fish head as a main course. Hell, there aren't many places anywhere in Sydney that would do it (we don't mean you, tuna jaw at Izakaya Fujiyama, you're doing us proud). But here's one hiding out in Willoughby.

You'll find Gochiso Japanese just off High Street, in an understated space opposite Dose Espresso. Floor-to-ceiling windows let in a wash of natural light in the daytime, and the room is brightened by hanging bulbs when the sun goes down. Tokyo street-style snaps are enlarged on one wall, and owners Sangmin Lee and Yoonjee Chae have sketched out simple and pared-back life-sized portraits of people waiting patiently in line for a sushi chef to make their lunch.
The takoyaki octopus balls are a great place to start, after a frosty Kirin. Topped with a squiggle of kewpie mayonnaise and tonkotsu sauce, they're creamy with a crisp shell. Tender pieces of diced octopus in the centre of each lend some terrific texture, as do the shavings of salty, dried bonito draped on top that wave like those red cellophane fish that tell your fortune.
The soft-shell crab inside the spider roll would be much more delicious with a delicate batter rather than the thick encasing it's currently sporting. It could also stand to ditch the cream cheese. But the kingfish carpaccio is zesty and fresh with crushed jalapeño and a light and citrusy ponzu dressing.

Back to that fish head (a large kingfish on our visit). It's a brave choice well worth the stares from those sitting at the next table over, and it's really not that freaky once you dig in. Huge mouth agape – perhaps astonished at its demise – it's grilled with a simple shallot and sesame sauce. Its jowls, a mighty tasty cut, are in two pieces – easy for sharing. The skin is crisp and ever-so-slightlycharred by the grill. You'll be digging through the bones to uncover the last remaining flesh.
For dessert you could try the fish-shaped waffles filled with a sweet black bean paste, but they're a little soggy, so stick to a scoop of black sesame ice cream. It's the simple things that work at Gochiso, just like the pared-back interior. Light and breezy works a charm.
Details
Address:
Shop 3, 183 High Street
Willoughby
Sydney
2068

Price:
$10-$100
Contact:
Opening hours:
Daily 11am-2.30pm, 5-9.30pm
Users say