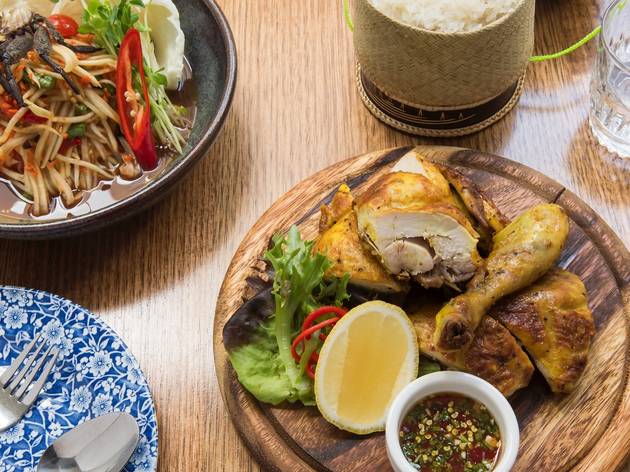 1/13
Photograph: Anna Kucera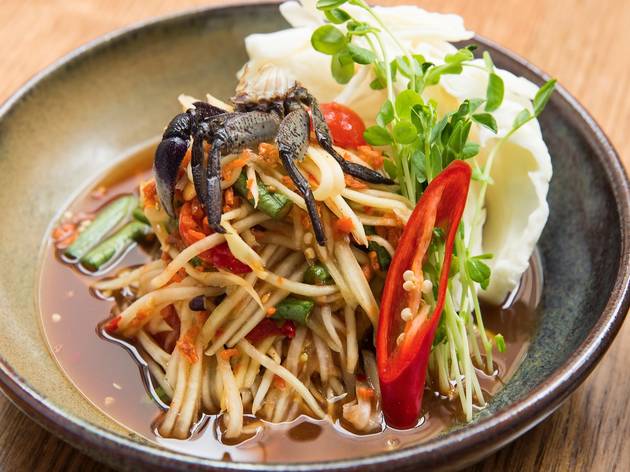 2/13
Photograph: Anna Kucera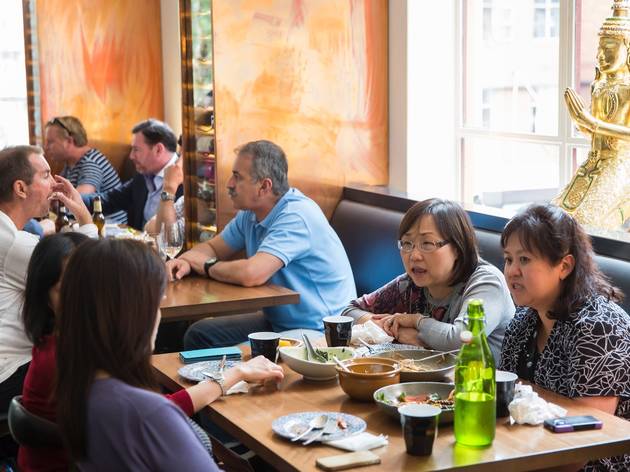 3/13
Photograph: Anna Kucera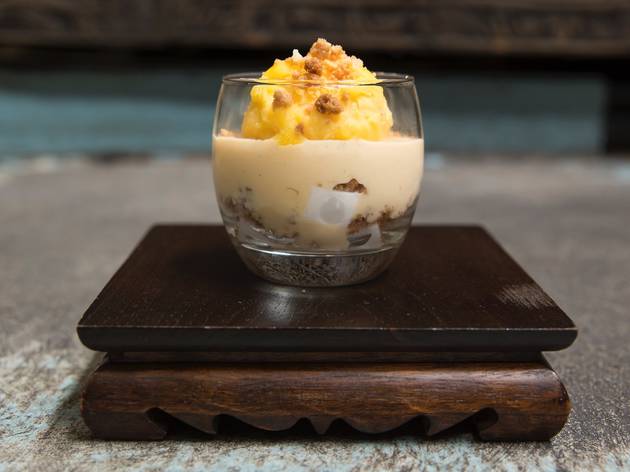 4/13
Photograph: Anna Kucera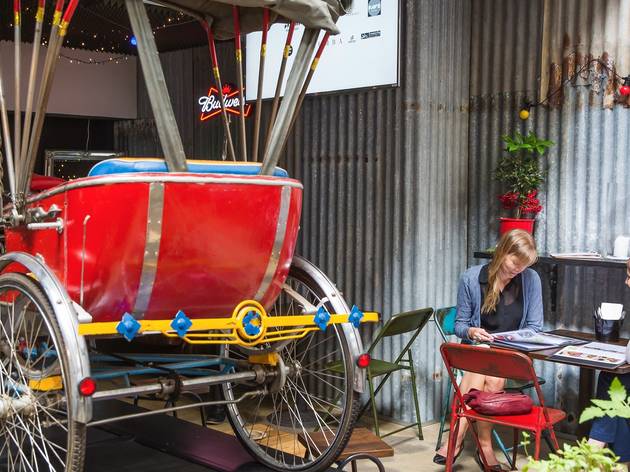 5/13
Photograph: Anna Kucera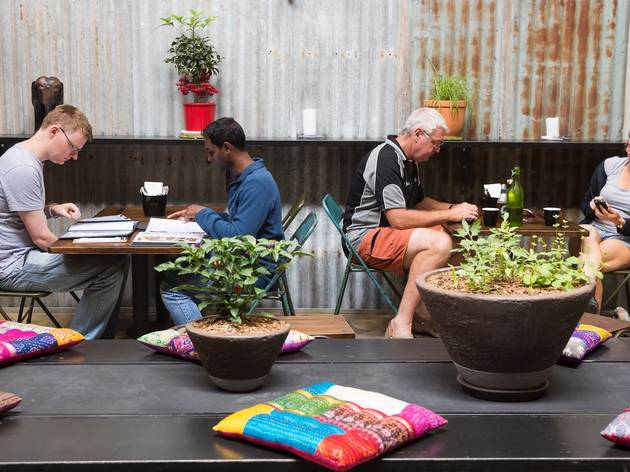 6/13
Photograph: Anna Kucera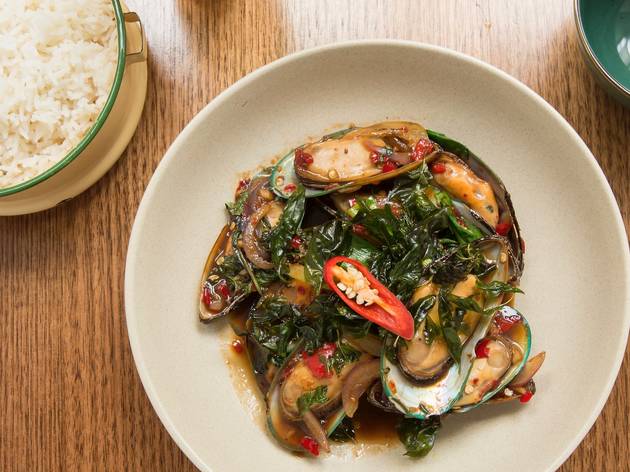 7/13
Photograph: Anna Kucera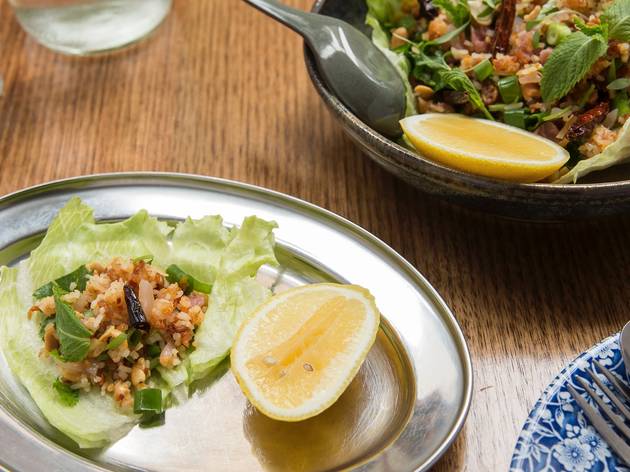 8/13
Photograph: Anna Kucera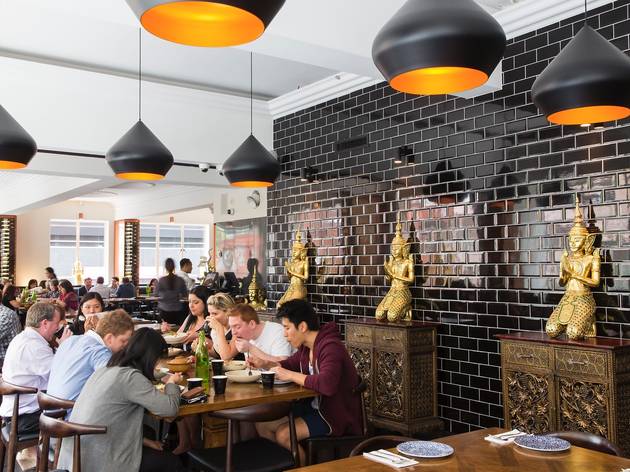 9/13
Photograph: Anna Kucera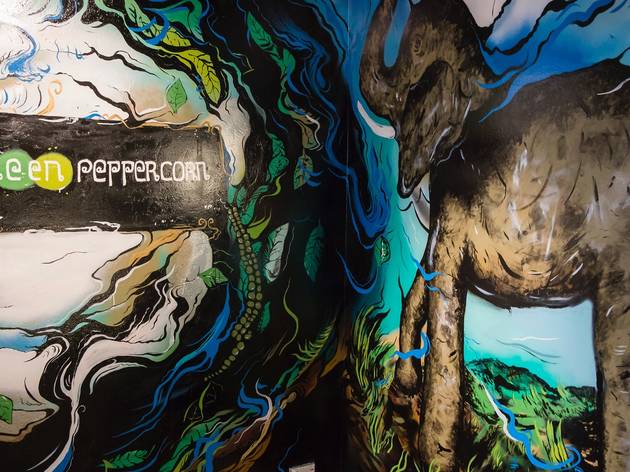 10/13
Photograph: Anna Kucera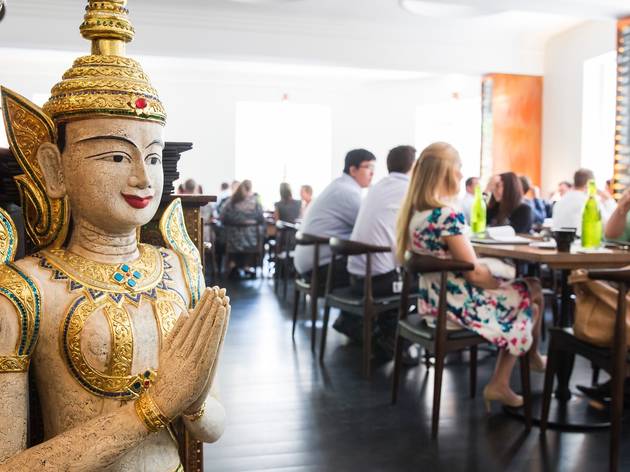 11/13
Photograph: Anna Kucera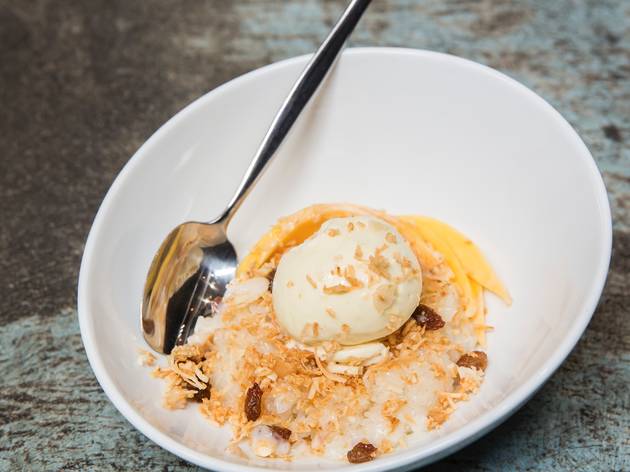 12/13
Photograph: Anna Kucera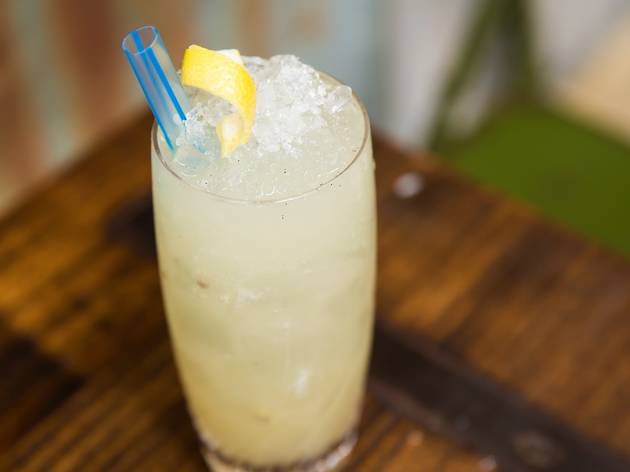 13/13
Photograph: Anna Kucera
Time Out says
Thai food at the pub has never hurt so good
The Civic is a city pub that wears many hats. Downstairs you have an underground club which hosts nights to remember that you probably won't. The ground floor features Art Deco finishes and a crafty-enough beer list for after-work drinks. But its flashiest cap is the sprawling new city outpost of Fairfield's crazy popular Laotian and Thai restaurant.
Take a seat and crack those menus. There's a lot going on here, so consider some planning snacks. The crisp, marinated dried beef strips are a sweet and funky take on jerky that'll give you something to chew on while you decide just how many chilli symbols your immediate future can handle. (On a scale of one to "kill me", we'd suggest that those who like spice go with two chillies.)
Drinks options are just as plentiful. They've stocked the bar with 43 wines and almost half of those are available by the glass. The fridges are full of lagers and light ales prepped and ready for palate cleansing. There's even a southeast Asian riff on a Daiquiri that uses Thai basil, rum and apple. But for a mid-week refresher without the buzz we're all about the non-alcoholic drinks here, like the yuzu lemonade – a summer salve with serious sweet/sour pucker power.
Thai basil and red chilli is a stir-fry staple but it's a different beast entirely when ordered with green mussels. The salty smack of the oyster sauce echoes in the fat, meaty mussels, which come dressed for dinner with strands of green peppercorns.
There's two papaya salads on the menu, one Thai-style (som tom) and one Laotian (tam mak hoong). In Laos they add crab paste to the mix of shredded green papaya, cherry tomatoes, tiny dried prawns, lime juice, fish sauce and chilli, giving the sour/sweet/spicy salad an extra salt lick. Even if you order it mild you'll need to slap slices of iceberg lettuce and green cabbage onto the burn.
These guys are old hands at feeding hungry hordes and service is friendly and attentive. They politely suggest that we might only want a half serve of the charcoal chicken: in terms of capacity, they are spot on. But all we ever really want to eat is succulent chunks of golden marinated chicken cooked on the bone and dipped in a sauce of fish sauce and chilli – if you can fit it, order it whole.
If you're not into serious spice action, there's plenty on the menu for a sensitive palate. The pad Thai is a familiar sweet mess of noodles and chicken, but for something a little different order the mild crunchy rice salad. It comes peppered with peanuts, green onion, coriander, mint, and little gelatinous ribbons of cured pork sausage, all of which you pack into lettuce cups like an extra crunchy sang choi bau. Bring it to life with a good squeeze of lemon and take five from the fire.
Locked your dessert stomach away for safekeeping? Now is the time to let it run wild. Order up a luminous green Frisbee of sticky pandan rice with vanilla ice cream and crunchy coconut sprinkled over the top, or try a glass filled with cubes of firm coconut milk jelly, custard and crumble that gets a lift from a scoop of zesty mango sorbet on top.
Sydneysiders are only too happy to travel for great charcoal chicken (El Jannah, Petersham Charcoal Chicken) but now you can get yours Laos-style in the CBD, which is both delicious and convenient. Thai kitchens in pubs aren't a fresh idea, but the Green Peppercorn is setting a new standard.
Details
Users say