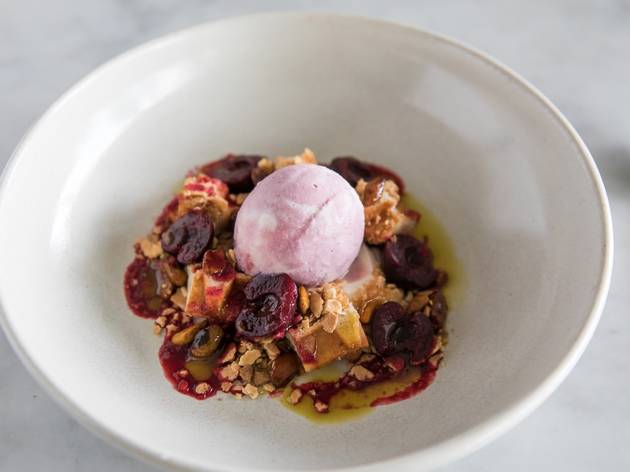 1/11
Photograph: Anna Kucera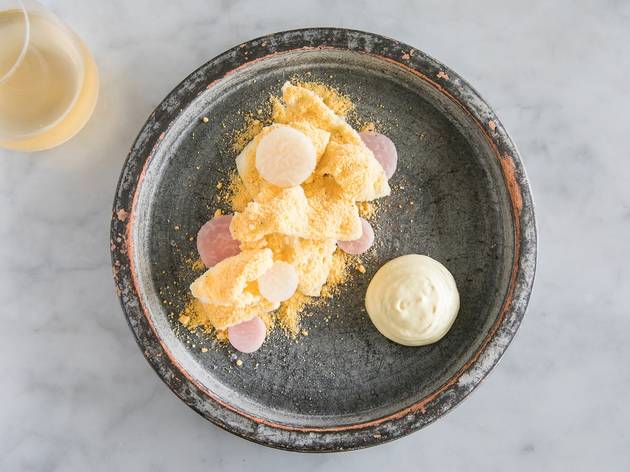 2/11
Photograph: Anna Kucera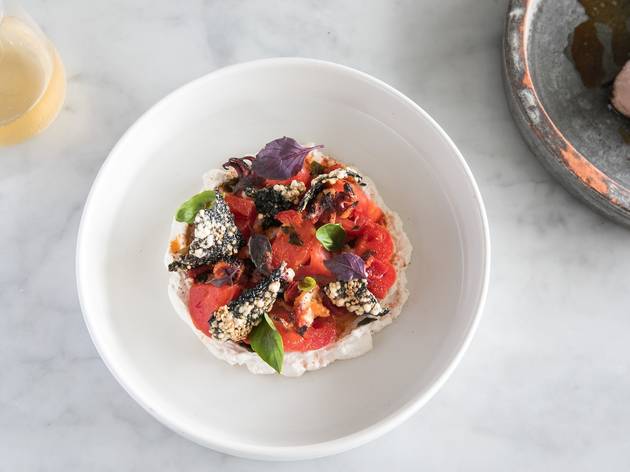 3/11
Photograph: Anna Kucera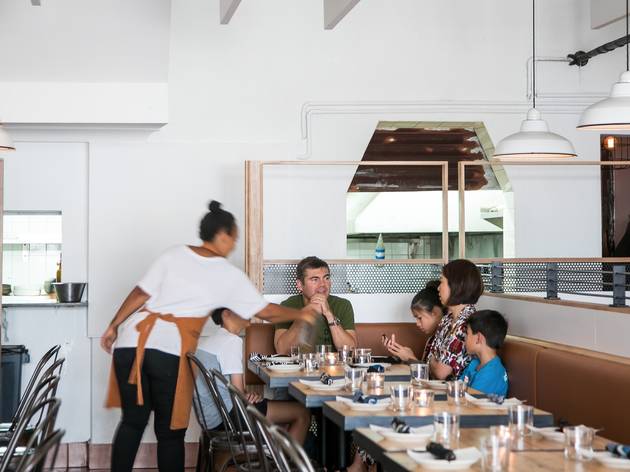 4/11
Photograph: Anna Kucera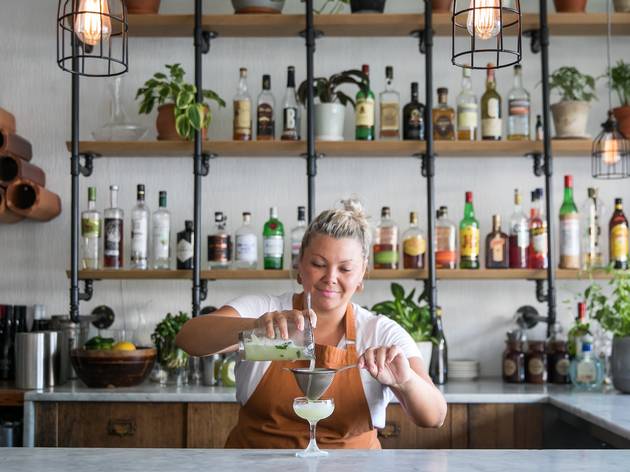 5/11
Photograph: Anna Kucera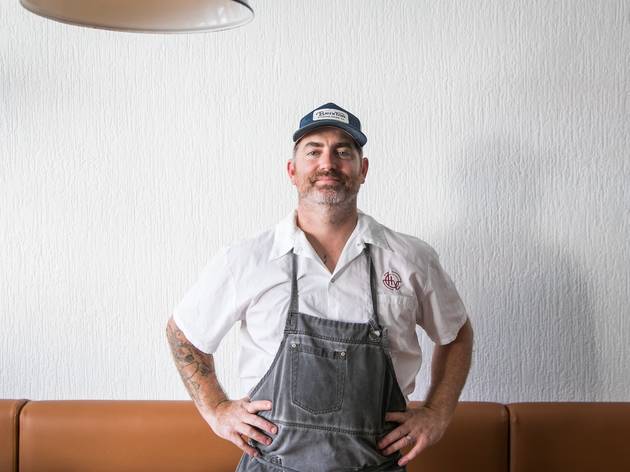 6/11
Photograph: Anna Kucera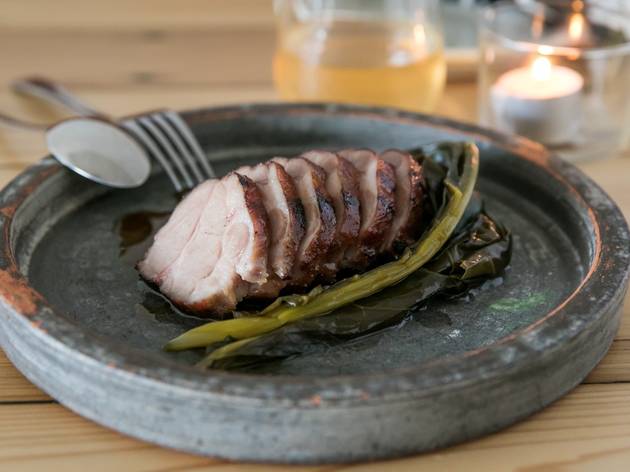 7/11
Photograph: Anna Kucera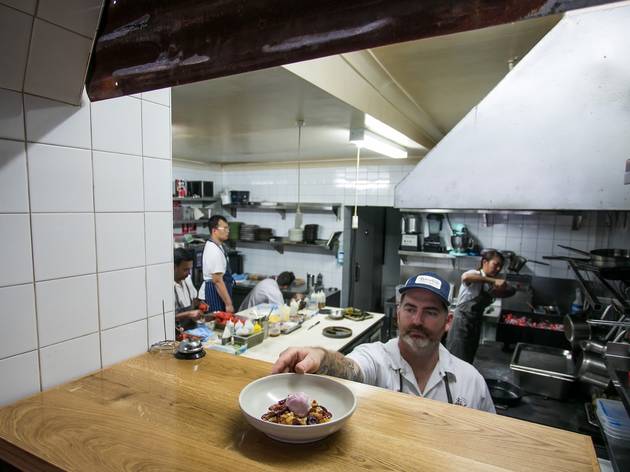 8/11
Photograph: Anna Kucera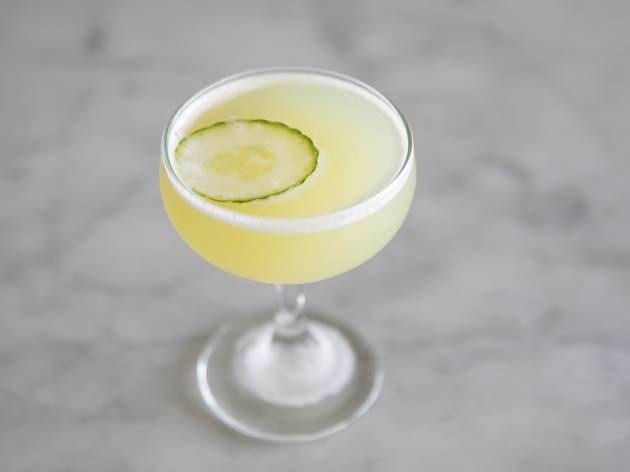 9/11
Photograph: Anna Kucera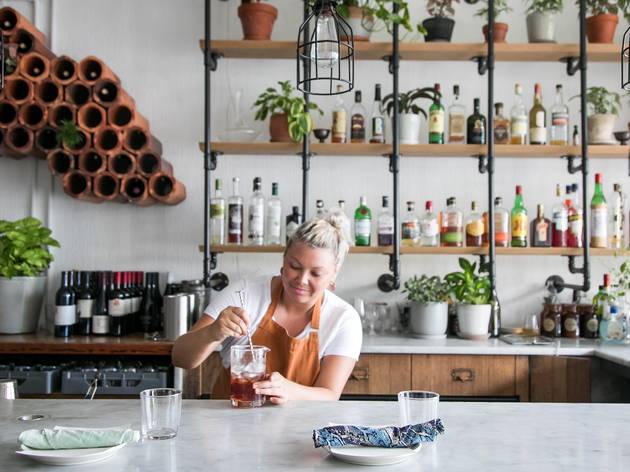 10/11
Photograph: Anna Kucera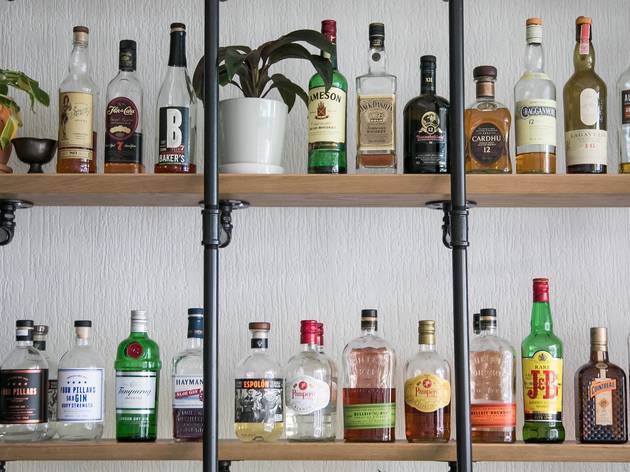 11/11
Photograph: Anna Kucera
Time Out says
When it comes to this Enmore diner, it turns out we like their new stuff better than their old stuff
Second album syndrome. It's been the downfall of some of our favourite artists, great sports people, and no small number of chefs who have changed direction only to find that diners liked their old stuff better than their new stuff. But at Hartsyard 2.0, there's no sign of a sophomore slump. Aside from the absence of their famed fried chicken (unclasp those pearls, you can still get it up the road at the Gretz) what you're getting here in 2018 is just a slightly more sophisticated pressing of their original neighbourhood diner.
The room is lighter and brighter, but you can still perch up at the bar for fresh and spicy Dusk Till Dawn cocktail, or an Adelaide Hills gewurtz with all the juicy, grippy tang you could ask for. The playlist is still cranking a pleasing grab-bag of hits from a time when you still bought CDs in a shop – hello Cut Copy, UB40, Regurgitator, and Basement Jaxx – and Gregory Llewellyn is in the kitchen while Naomi Hart is still on the floor.
The pan-American filter has been taken off the food menu, but that doesn't mean they're too serious for something as silly and fun as the cheddar puffs, which might be the result of an illicit love affair between a dorito and a prawn cracker. Those crunchy, puffy chips come dusted in an Amarillo-yellow cheese powder with a bitey Dijon sauce.
It might not be the first whole cauliflower dish on the scene, but the Hartsyard version is a flavour pinwheel that spins from umami anchovies to sour capers, sharp lemon, earthy toasted walnuts and bright, sweet pickled onion in every bite. Pair its audacity with the pork neck, which is as understated as a little black dress and just as alluring. Soft, fatty seams run though tender pork neck, with a beautiful bronze char on the maple and koji marinade.
A yellow pudding – a distant cousin of creamed corn – might not be winning any beauty contests, but stir it up to reveal charred baby corn and sweet yellow kernels plumbed with cheese, the surprising anise whisper of tarragon and big crunchy bread crumbs for a rasp that resets your mouth for the next bite. They're also doing a surprising riff on a Caprese salad by way of Greece and Turkey. The fresh tomatoes are anchored in an earthy tahini in place of mozzarella, and sundried tomatoes make a surprising comeback to trade flavour punches with charred calamari tentacles and black sesame crackers.
No, they don't have soft serve on the dessert menu anymore, but you won't miss them when you've got a deconstructed sundae of plump cherries, sour yoghurt, sweet cherry ripple ice cream, crushed-up ice cream cone and waffle segments.
Hartsyard has done a lot of growing up since 2014, but they also got a lot right the first time around. Their new addition is cleaner and lighter, but very much still a neighbourhood haunt. And now that the fried chicken is gone perhaps your heart can afford for you to visit a lot more often.
Details