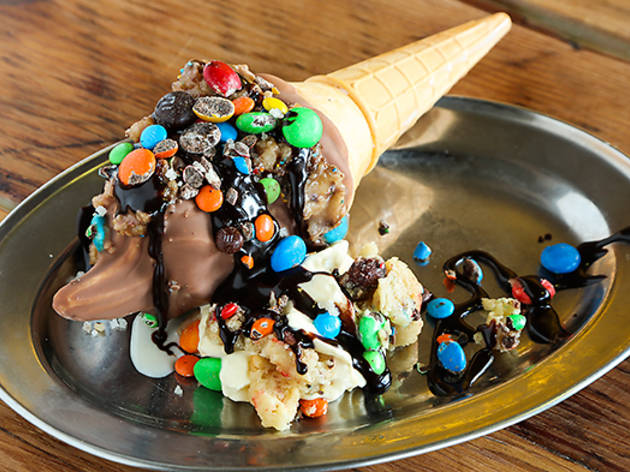 1/12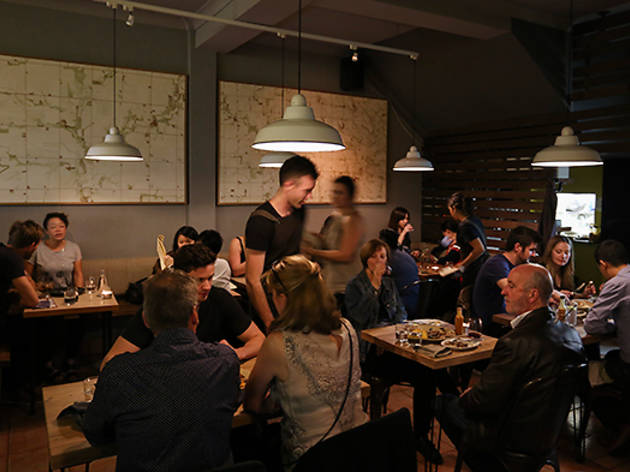 2/12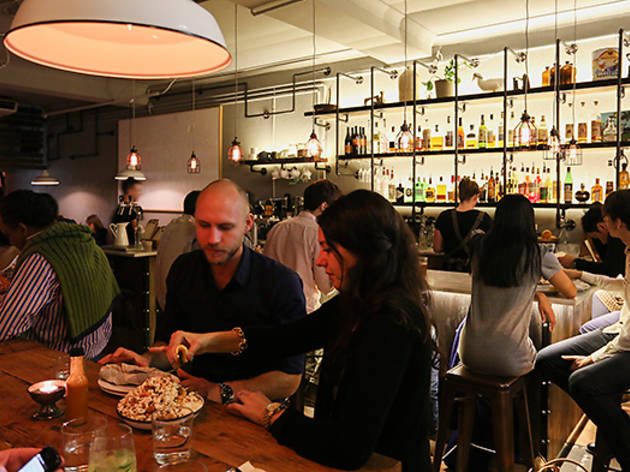 3/12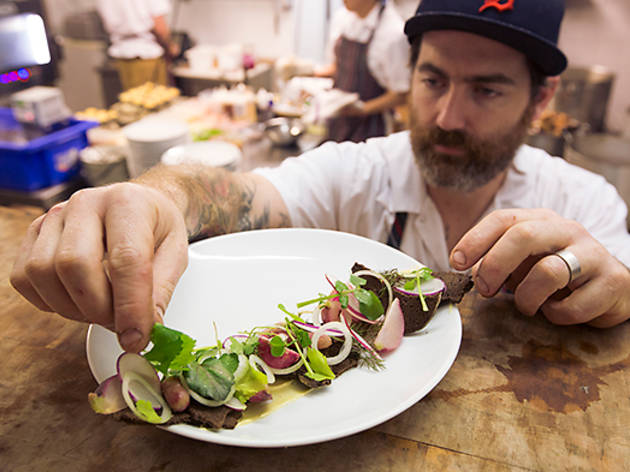 4/12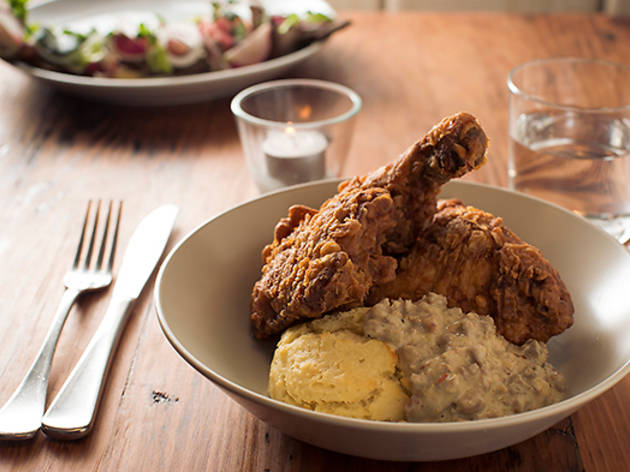 5/12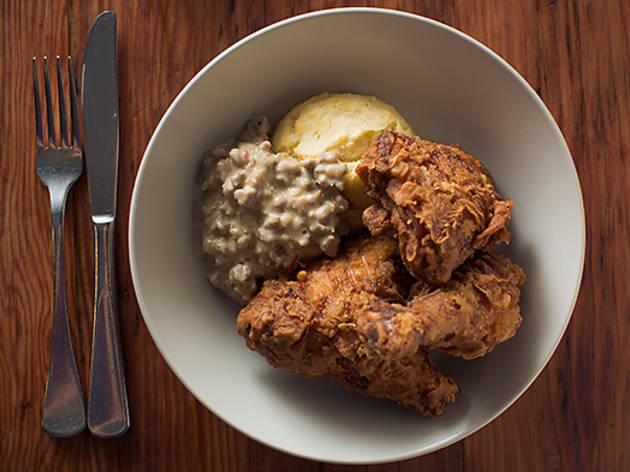 6/12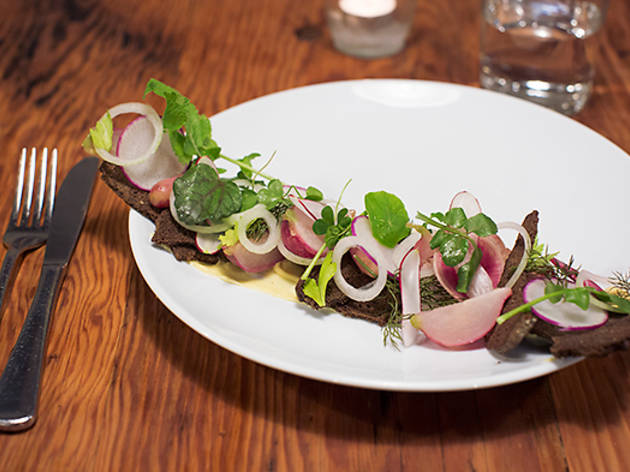 7/12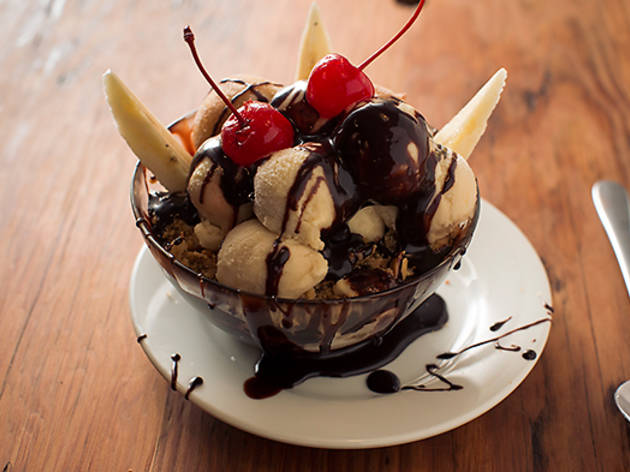 8/12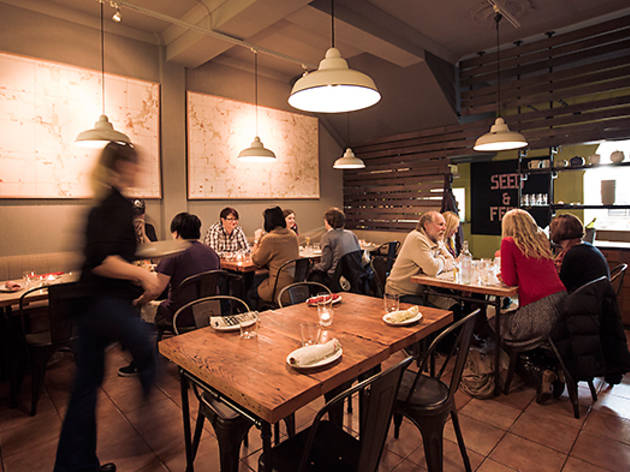 9/12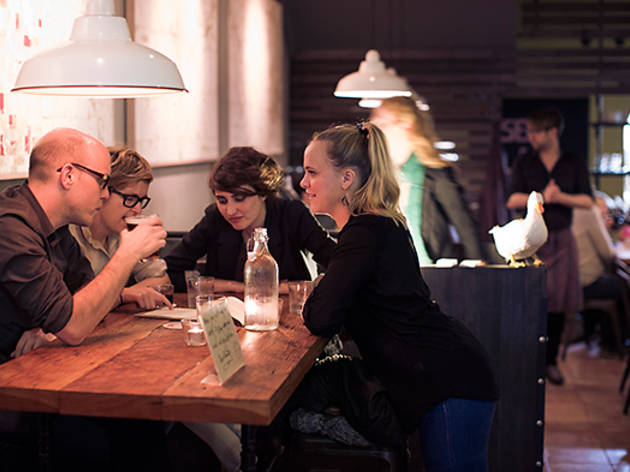 10/12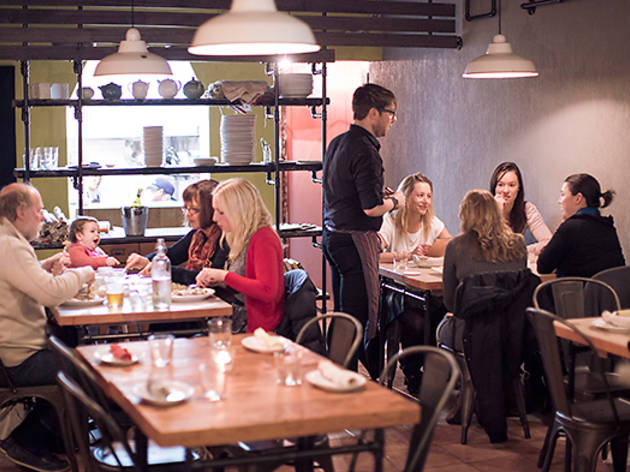 11/12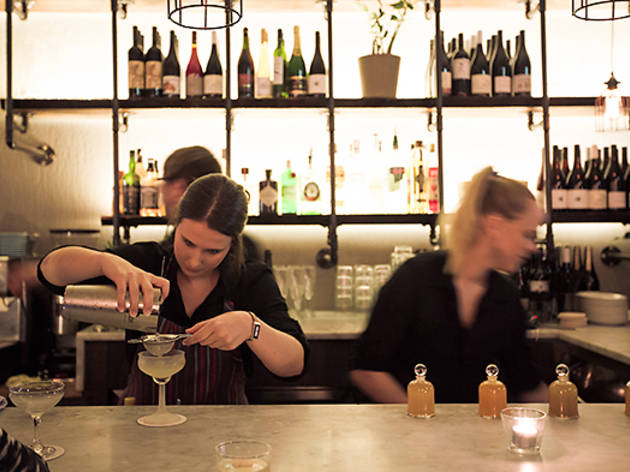 12/12
Hartsyard joins Bar Racuda, Green Room, Ra Bar and Water Horse along this once-barren-of-drinkin'-and-eatin' strip, serving the best fried chicken in the inner west
New restaurant Hartsyard is the baby of husband and wife team chef Gregory Llewellyn and hostess, Naomi Hart. It's a gorgeous room with a real inner west sensibility – lots of upcycled timber, black painted metal and a cute feathered fake duck at the counter. Either sit up at the bar and order a preprandial cocktail (how 'bout a bacon Manhattan?) or hit the table straight up and get down to business with an oyster po' boy – an English muffin filled with a massive, deep-fried oyster and 'slaw.

If the room is inner west, the menu is most certainly pegged in the deep south. The American deep south, that is.You'll want to go for the crunchy, golden fried chicken, all juicy on the inside and served with buttery, melt-in-your-mouth biscuits – those buttery American-style scones they serve all through the south – and sausage gravy. Lamb ribs are a little on the fatty side, but they're beautifully smoky, and the cornbread pucks that come with them are light and crisp.
There's very little on the menu for vegetarians save for the charred broad beans, which are on the bitter-and-chalky side. If you do order them, go straight for the smallest pods, which are tender and sweet and don't require double podding at the table. Radishes with smoked butter and rye crisps are surprisingly fussy compared to the lion's share of the rustic, family-style menu.
The wine glasses – those straight-up-and-down shallow little bodega numbers so great at parties and for swilling cheap plonk – don't really do the job with the 2010 Francois Mikulski Bourgogne. We'd probably avoid spending another $80 on white Burgundy unless they get some proper glassware in.
Still, this is a great one for the inner west – especially Enmore/Newtown – and it's certainly a must if you're in the 'hood. If not for the fried chicken, then definitely for the pretzel ice cream sundae – an epic of hot fudge sauce, banana-filled doughnuts, big scoops of pretzel-flavoured ice cream and a glace cherry on top. We'd cross town twice for this sucker.
It's early days for these guys and the restaurant shows a lot of promise. Definitely check it out, and make sure to stop by the
Midnight Special
for a nightcap.
Venue name:
Hartsyard
Contact:
Address:
33 Enmore Rd
Newtown
2042

Opening hours:
Wed-Friday 5.30pm-late; Sat-Sun 5.30pm-late
Price:
Up to $70