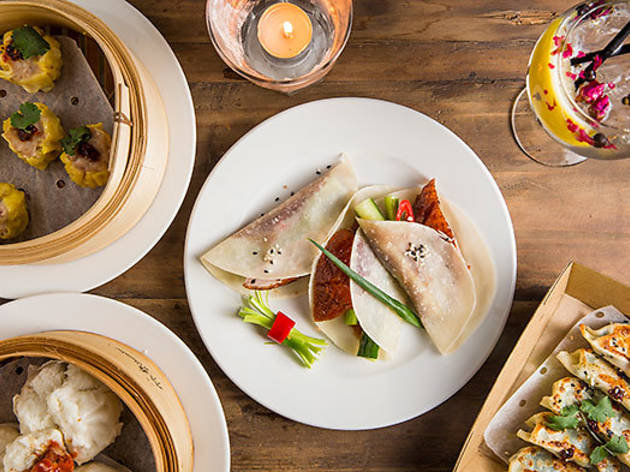 1/7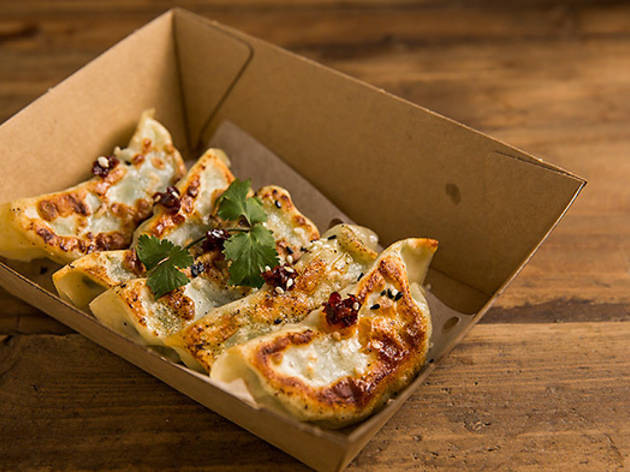 2/7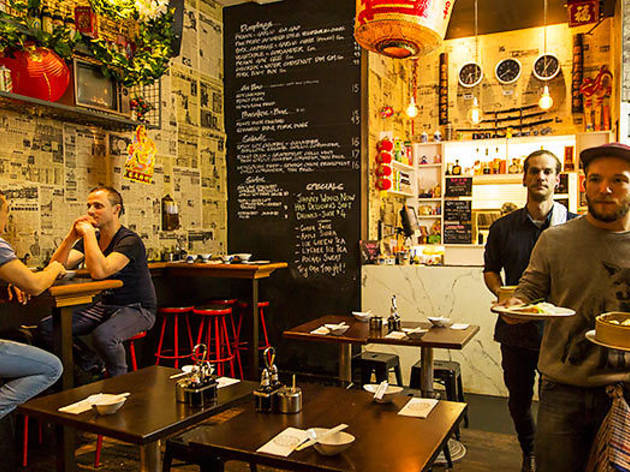 3/7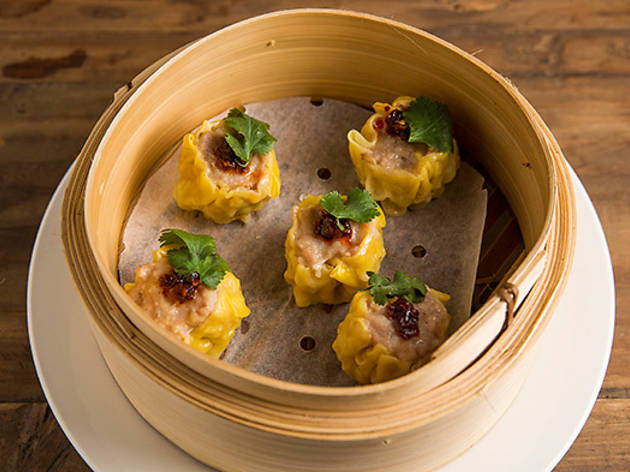 4/7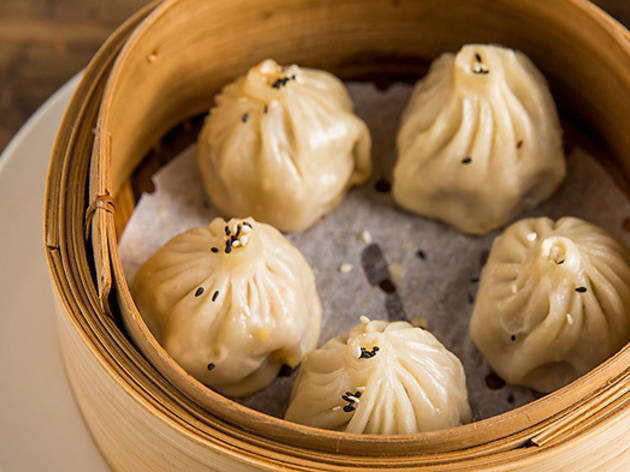 5/7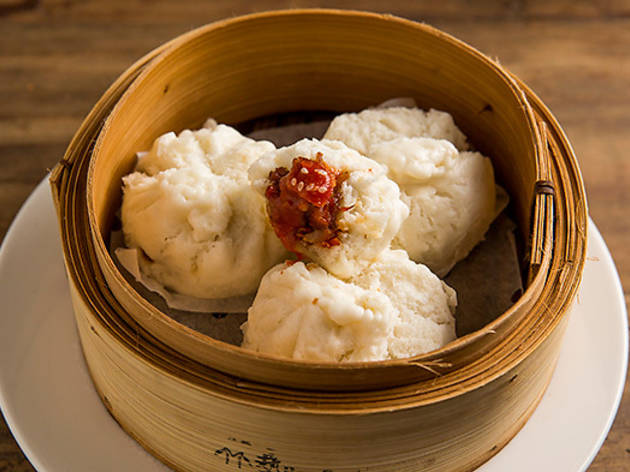 6/7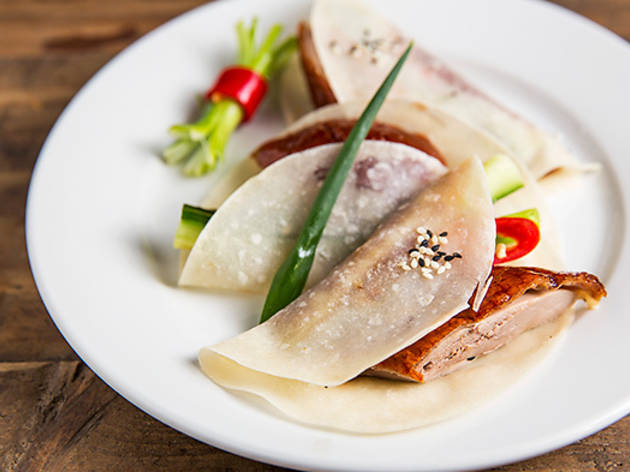 7/7
A hidden gem that's just as cool as its culinary creations
Who is this Wong and why is he all up in our grill lately? First came Mr Wong, representing all that is great and elegant about old-world Shanghai, and almost simultaneously up pops Johnny Wong in Darlinghurst – it's like Mr Wong's rebellious little cousin who listens to gang$ta rap and gets all the girls with his smooth talk and fast ways. We've fallen hard for his charms.

Johnny Wong's Dumpling Bar is tucked into that little bit of nowhere on the landing between Kinselas and Middlebar in Taylor's Square. You're asked for ID on the way in, which is a bit weird if you're not thinking of heading upstairs to the bar after dinner, but hey, at least this is the youngest we'll ever be again, right?
It's a small space that seats only around 25 of Darlinghurst's best-dressed party-goers at a time, so be prepared to wait a while if you're here during peak hour. An incredible, awesome neon sign adorns the wall, the sides of the kitchen are plastered in Chinese newspaper and it's bright, clean and pulsing with colour, kitsch waving-cat figurines and Frank Ocean from the speakers.

It's surprising that there's only a single beer offering, and even more surprising that it's Japanese Asahi and not say, Tsing Tao, but the cocktails are so much fun that it doesn't really matter. They're made fast and fresh and come served in tall paper cups with lids and straws. Some are blended with ice like the Year of the Wong, a frosted adult frappé of Tanqueray, apple, mint and cucumber which tastes like a delicious detox – plus gin. Others are poured over ice like the gingery mix of Tanqueray, lime, basil and a spoonful of marmalade.

The food menu is small but concise and there are a few specials that change now and then to bulk it up. As the name suggests, they're slinging dumplings, which are on the whole tasty and make for great drinking food (and on Wednesdays they're only one buck each). The pork, Chinese cabbage and garlic- chive boiled dumplings are a little soggy, but there's a good filling-to-dough ratio and a nice hit of ginger.

The same pork mix finds its way into the pan-fried Shanghai-style buns which are a winner with a crunchy golden base and fluffy top. The filling inside the vegetable and coriander steamed dumplings is fresh and light, but the house-made dumpling skin on these (and luckily only these) is so claggy that it sticks to everything: the plate, the roof of your mouth, your teeth and probably your intestines. But the doughnut-shaped pan-fried shallot pancakes are nicely dense and perfectly savoury with crisp edges – they're best dipped in black vinegar with a dollop of dark and thick chilli oil.

If you came for the dumplings, you'll stay for the extras. A salad of chewy cubes of tofu, paper-thin slices of daikon, shaved fennel, herbs and twirls of crunchy egg noodles is a textural heaven. It's unexpectedly sophisticated for this little restaurant, and nicely balances out any dumpling heaviness.

Whether it's a fly-by on the way up to Lo-Fi or a frozen-cocktail Sunday session, Johnny Wong has struck midnight-feast gold, and there's nothing wong with that.
Venue name:
Johnny Wong's Dumpling Bar
Contact:
Address:
383 Bourke St
Darlinghurst
2010

Opening hours:
Wed, Thu 6pm-midnight; Fri, Sat 6pm-2am; Sun 6pm-1am