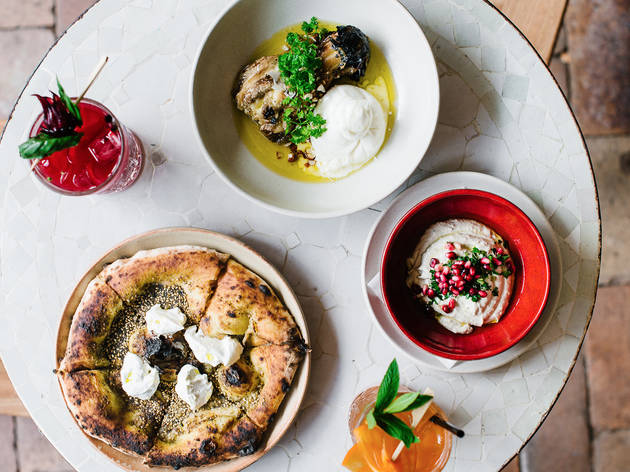 1/11
Photograph: Alana Dimou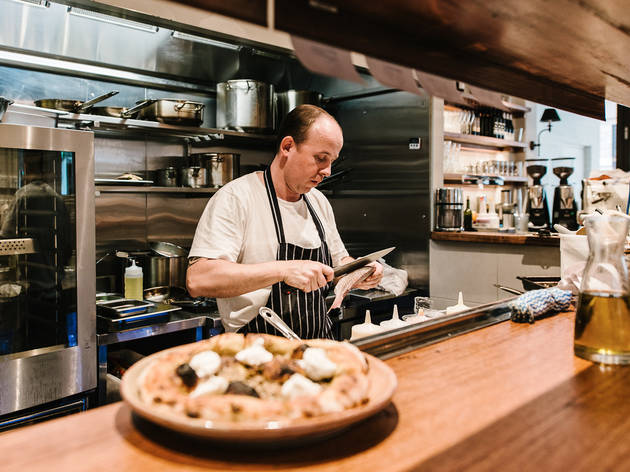 2/11
Photograph: Alana Dimou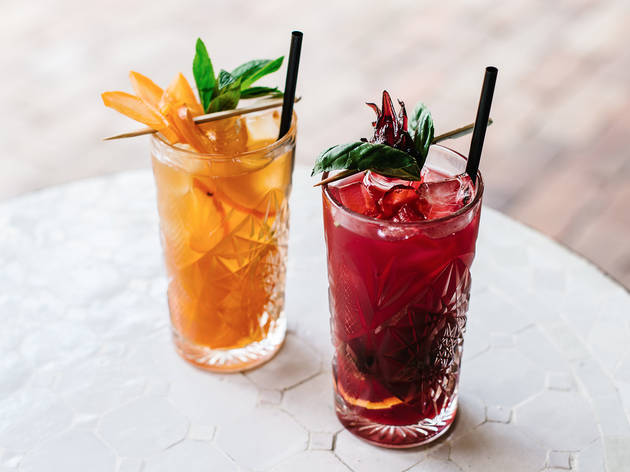 3/11
Photograph: Alana Dimou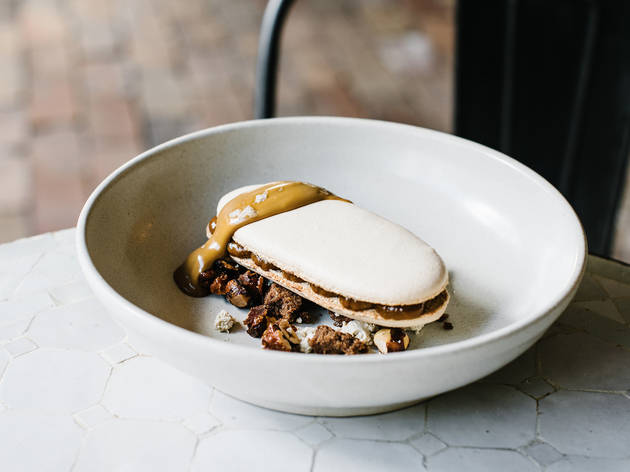 4/11
Photograph: Alana Dimou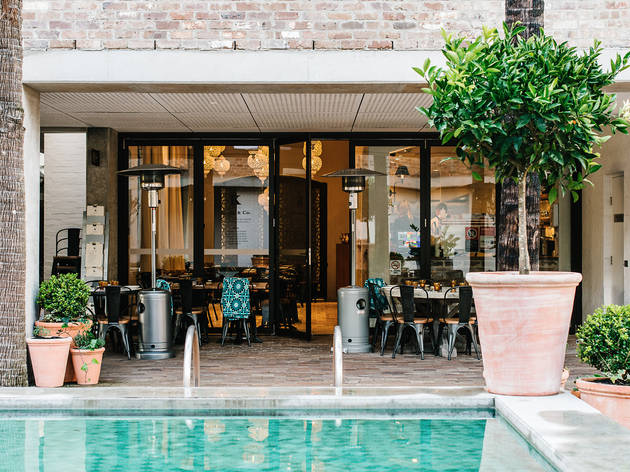 5/11
Photograph: Alana Dimou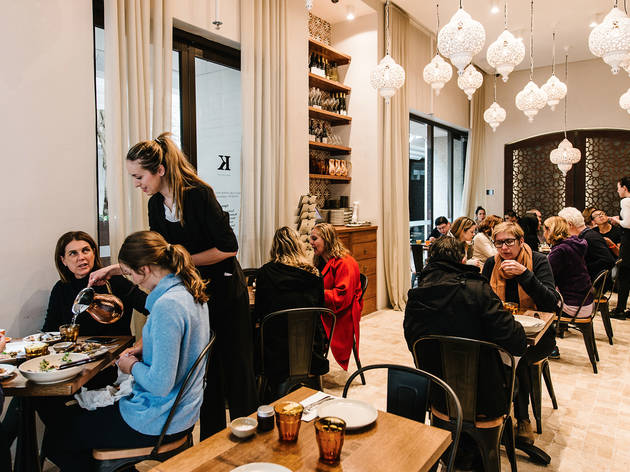 6/11
Photograph: Alana Dimou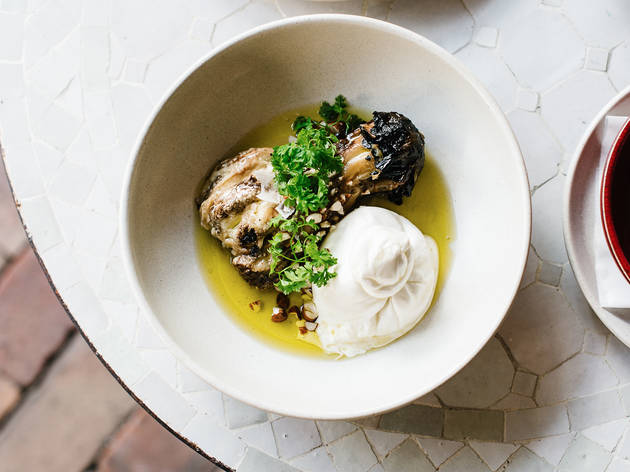 7/11
Photograph: Alana Dimou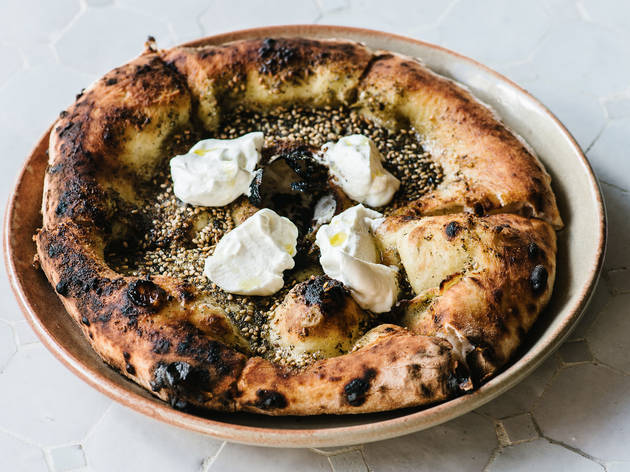 8/11
Photograph: Alana Dimou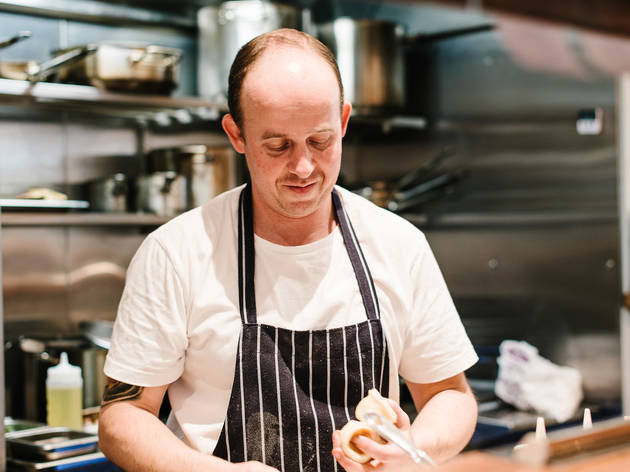 9/11
Photograph: Alana Dimou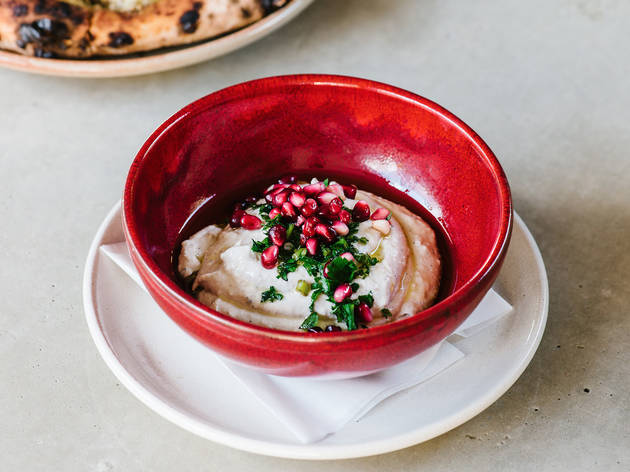 10/11
Photograph: Alana Dimou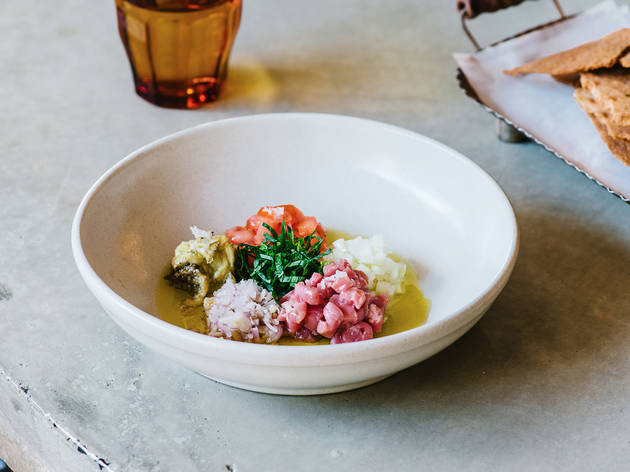 11/11
Photograph: Alana Dimou
Time Out says
Middle Eastern gets a flavourful makeover at this sleek Danks Street destination
It's nice when a restaurant surprises you. Say, when it looks like your run-of-the-mill neighbourhood joint, the sort of place you go for a solid feed on a Tuesday after work... and it turns out to be bloody fantastic. Such is the case with Kepos & Co, newly opened on Waterloo's Danks Street.

On second thought, it's hard to see how this place wouldn't have been good. Around the corner, sister restaurant Kepos Street Kitchen boasts serious breakfast cred – and the queues to back it up. Owner and head chef is Michael Rantissi is Israeli born, so you can expect lots of tahini, lamb, flatbreads and eggplant on the menu. Which is just how we want things on a cold winter's eve, anyway.

Start with the eggplant mutabal dip. Folk from the Levant aren't often keen on the comparison, but it's easy to see it as a relative of baba ganoush, given it's a dip made from smoky, roasted eggplant. The main difference here is the addition of yoghurt and tahini, making for a seriously creamy, super silky affair. There are pomegranate arils bejewelling the top, and a big beast of a flatbread on the side (so no need to order one separately). That house-made flatbread, by the way, is pretty special. It's soft, thick and puffy – almost like a focaccia, but charred.

Don't eat too much of it, though. You're going to want to save room for the half-burnt eggplant with milky burrata, toasty almonds and fresh parsley. It's clean and light – not like your local Lebanese, where carbs and garlic sauce tend to overwhelm the menu. Same goes for the steak tartare. This is no French-style, mince-on-a-plate party. Here finely chopped little cubes of steak are paired with tomatoes, (more) roast eggplant, shallots and fresh, finely sliced mint. After a dousing of olive oil, it's all mixed at the table and served with crisp shards of olive oil crackers. The chef could be a bit heavier handed with the steak – this is tartare, not a salad! –but the flavours are still beautiful. It's smoky, rich and light at once.

Skip the lamb laham bil agine ­– it's sort of like a flatbread pizza with shredded meat and dollops of creamy yoghurt. It's serviceable, but we say go for the wagyu brisket instead. It's cooked long and slow with mulukhiyah, a Middle Eastern and North African leaf that eventually breaks down into a thick, slippery form not dissimilar to okra. Sounds dicey, except it isn't. When paired with rich, buttery hunks of beef and a big bowl of lemon mujaddara (a cumin–scented dish of rice and lentils topped with crisp fried onions, pistachios and rose petals), as it is here, its grassy, herbaceous flavour complements the rest just perfectly. This is a can't-miss dish.

Skip the cocktails and desserts – they're simply not that exciting – and spend your extra cash on the wine list, which is. There are drops from Morocco and Greece, as well as your usual Barossa and Margaret River bottles. If you pick just one, go for the punchiest of them all: the 2009 Madonna delle Grazie 'Liscone' Aglianico del Vulture from Basilicata in Italy. It's rich and full, with flavours of vanilla and dark fruits – a ballsy complement to your spice-heavy meal.

The interior is simple, with lots of creamy-white stone and soft, dappled lighting. There are outdoor seats for alfresco dining, and we'll be popping by for brunch next – warm hummus, burnt butter and poached egg, we've got our eyes on you. This is Middle Eastern food, but it's got a slightly different accent than what we're used to in Sydney. It's one that tells us something new about the food of the region – that it can be light, bright, and doesn't need garlic sauce to give it any gumption. The flavours speak for themselves, and we're more than happy to keep listening.
---
Details
Address:
18 Danks St
Waterloo
Sydney
2017

Contact:
Opening hours:
Tue-Fri 11.30am-3pm & 6-10.30pm; Sat 9am-3pm & 6pm-10.30pm; Sun 9am-3pm
Best selling Time Out Offers