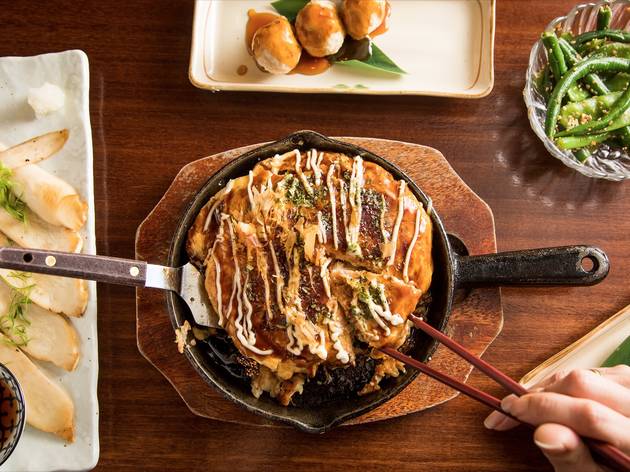 1/11
Photograph: Anna Kucera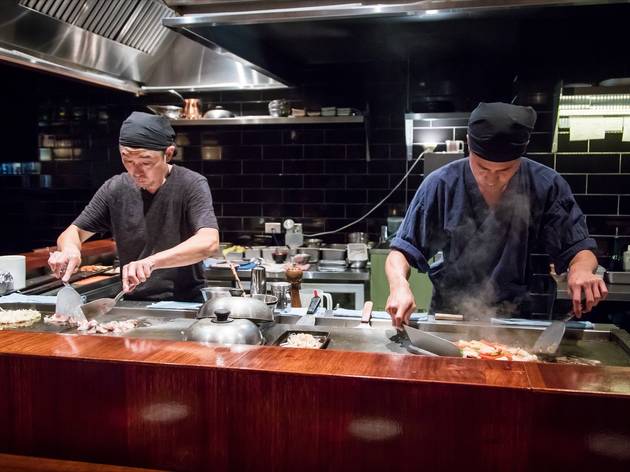 2/11
Photograph: Anna Kucera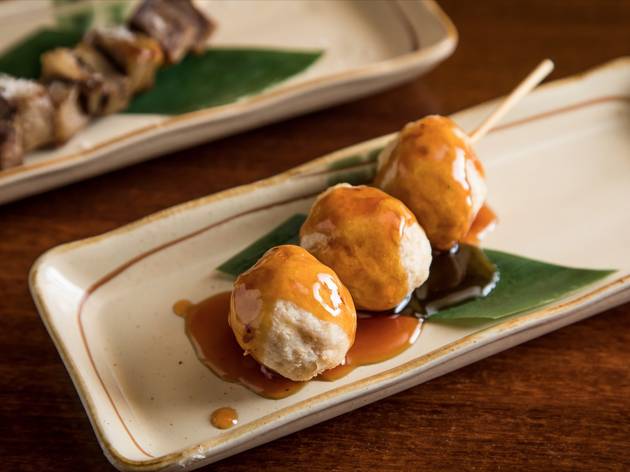 3/11
Photograph: Anna Kucera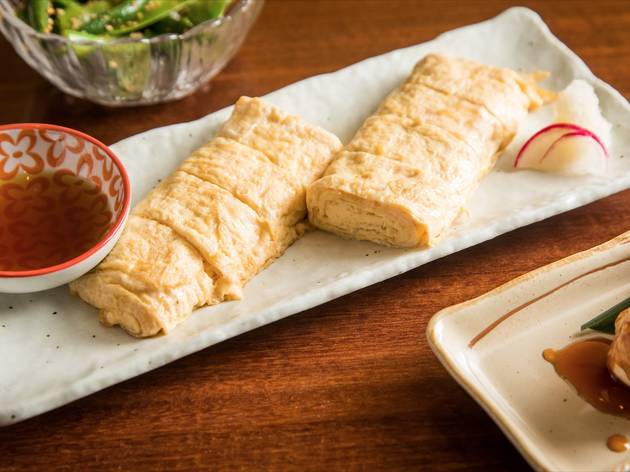 4/11
Photograph: Anna Kucera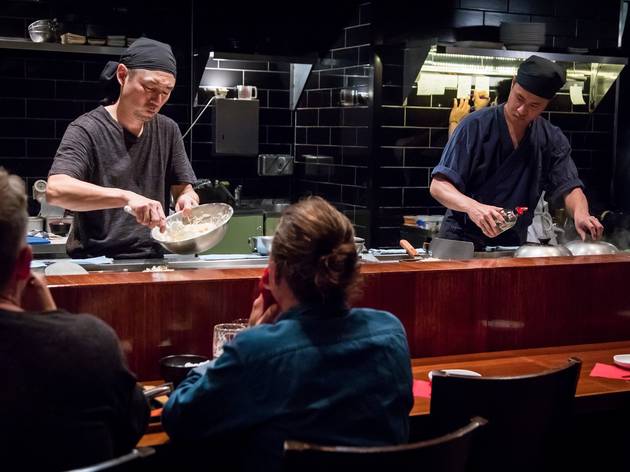 5/11
Photograph: Anna Kucera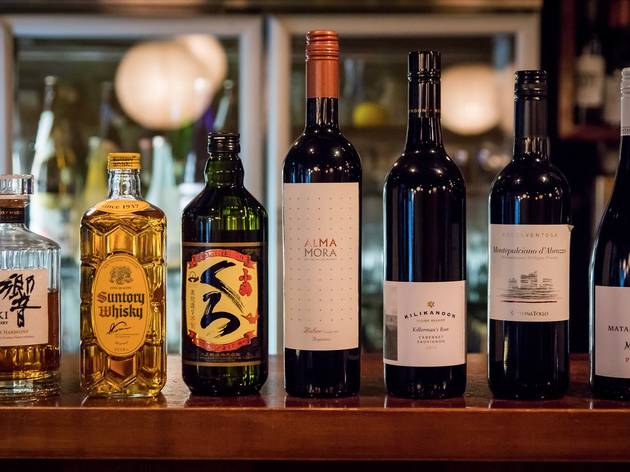 6/11
Photograph: Anna Kucera
7/11
Photograph: Anna Kucera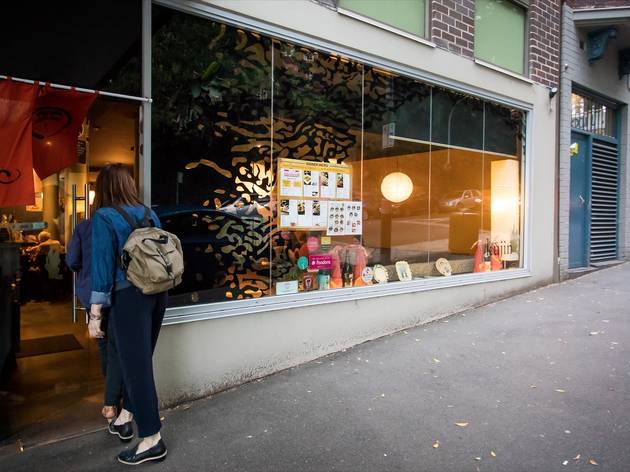 8/11
Photograph: Anna Kucera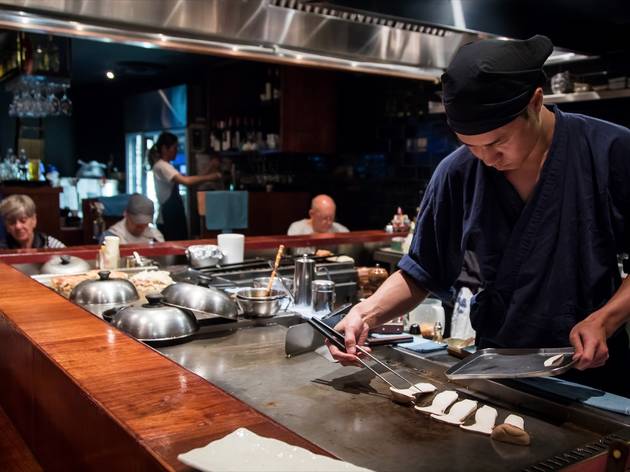 9/11
Photograph: Anna Kucera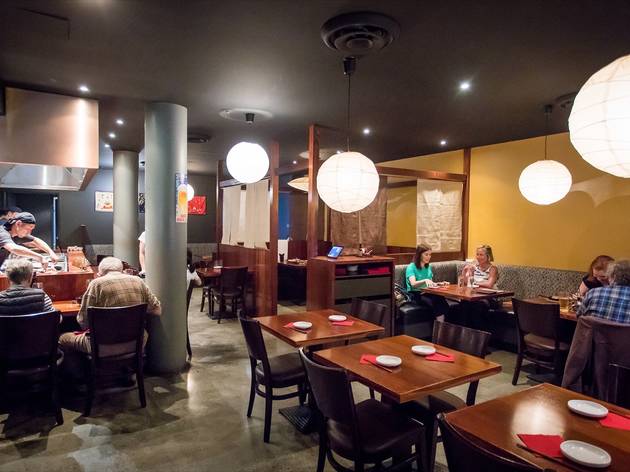 10/11
Photograph: Anna Kucera
11/11
A traditional teppanyaki for adults that's all smoke and no egg-tossing antics
While making a reservation, the lady on the other end of the line sheepishly tells us "this isn't the show kind of teppanyaki – is that okay?". We hadn't expected the well-dressed men and women of Elizabeth Bay to be lining up to get their linens and silks redesigned with raw egg, but apparently Kujin gets a lot of confused customers expecting of a full-blown tong-tossing show. Don't be discouraged, now. As it turns out, what you lose in theatrics you gain manyfold in honest Japanese food instead.
And there's still plenty of cooking if you nab bar seats in front of the big teppan grill, where two chefs prep, cook and plate in full view of the warm, ambient dining room. If you're not feeling teppanyaki the menu also offers the full gamut of standard Japanese – sushi, tempura, udon – at very reasonable prices given Kujin's location. Other than the primo grilled proteins, hardly anything on the menu cracks the $20 mark. We do wish the wine list was a little more inspiring – skip the rather fusty drops that were trendy yesterdecade by footing the $9 corkage and bringing your own.
Unexpectedly, it's the vegetarian dishes here that shine brightest. A simple starter of lightly blanched snow peas and green beans are coated in a dry mix of roasted sesame seeds that have had every last bit of nuttiness drawn out. King oyster mushrooms are sliced lengthwise then grilled, arriving full of smokiness and as juicy as any cut that came from one of God's creatures, while tamagoyaki, a lightly sweetened Japanese omelette, is nothing like the cloying yellow oblongs you find atop food court sushi. The chef spreads a batter of egg, sugar, soy and dashi – a stock made from kelp and fermented smoked fish – in a thin layer over the grill before carefully rolling it up. Sliced into chopstick-ready pieces, they're supple and wobbly enough to resemble silken tofu.
Meatlovers aren't left behind. Umami heavy skewers of tsukune – basically chicken meatballs – barely need their sweet-salty glaze, while tender cuts of ox tongue have nary an unrendered fleck of fat in sight. We would've liked the wagyu steak a little more pink, but are quickly distracted by the accompanying croquettes of mashed potato with centres so smooth and creamy they refuse to be picked up with chopsticks. Use fingers to dip them alternately between the zingy ponzu and rich steak sauces provided and you'll wish they came in a main size.
Get the Osaka-style okonomiyaki, a thick savoury pancake made by layering egg noodles, shredded cabbage, omelette and pork slices before sealing the lot with batter. Dressed in kewpie mayo, tonkatsu sauce and bonito flakes, it's essentially a fridge-clearout on the grill, but classed up comfort food never tasted so good.
The cooking here is clean and restrained, with dishes never carried by excess sauces or oils, and portion sizes that are authentically Japanese. This means you'll have space for dessert – opt for a slice of green tea cheesecake, made in the soft Japanese cotton style that's lighter than its western counterparts, with sweetness you can dial up yourself by smudging some red bean paste onto every forkful.
Although the room is approaching capacity the buzz is gentle for a Saturday night, with mostly couples and small groups of friends engaging in quiet conversation. There's certainly fewer first dates than you'd see at the more theatrical teppanyakis, where spatula-flipping and oil fires provide a welcome distraction from awkward chat. While it might be our first date with Kujin, with such honest-to-goodness cooking on offer, we can definitely see this turning into a long term thing.
Venue name:
Kujin
Contact:
Address:
41b Elizabeth Bay Rd
Elizabeth Bay
Sydney
2011

Opening hours:
Mon-Sat noon-2.30pm; 6-9pm