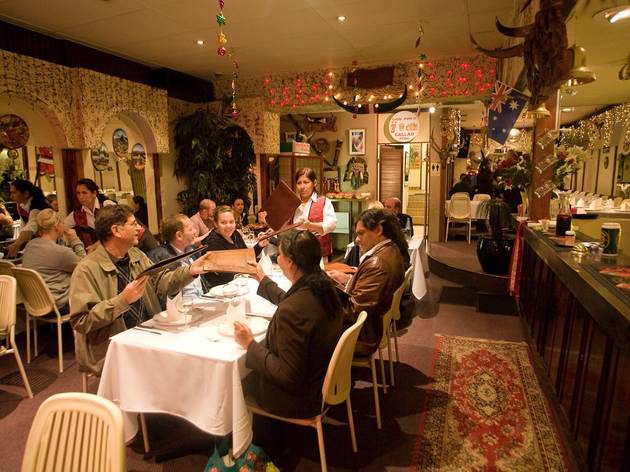 1/9
Photograph: Daniel Boud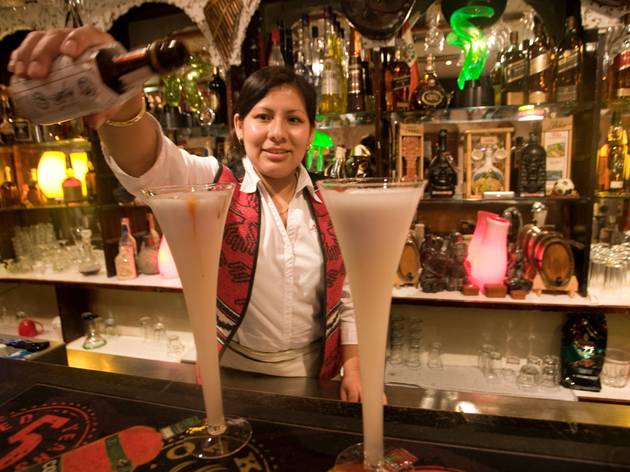 2/9
Photograph: Daniel Boud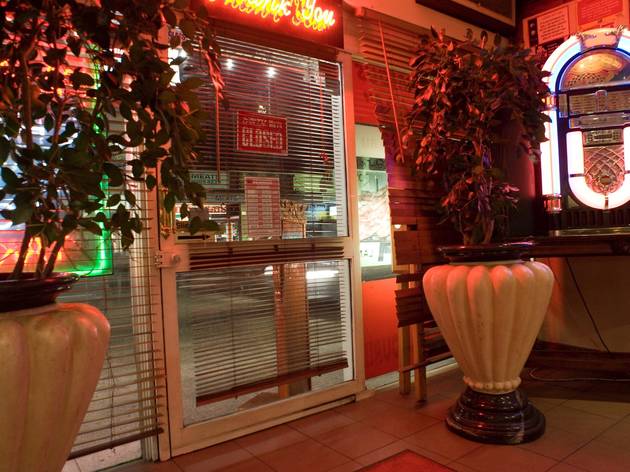 3/9
Photograph: Daniel Boud
4/9
Photograph: Daniel Boud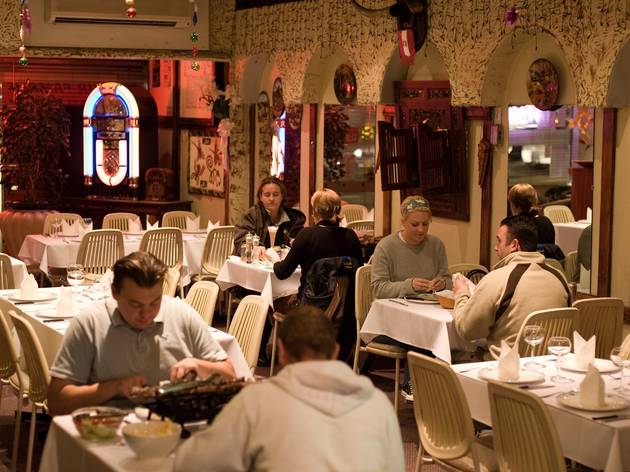 5/9
Photograph: Daniel Boud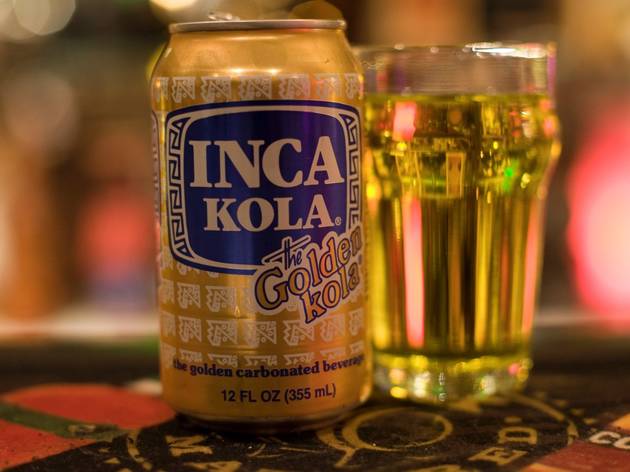 6/9
Photograph: Daniel Boud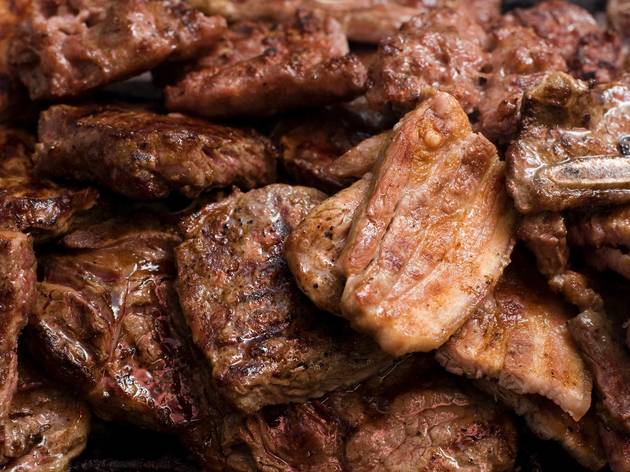 7/9
Photograph: Daniel Boud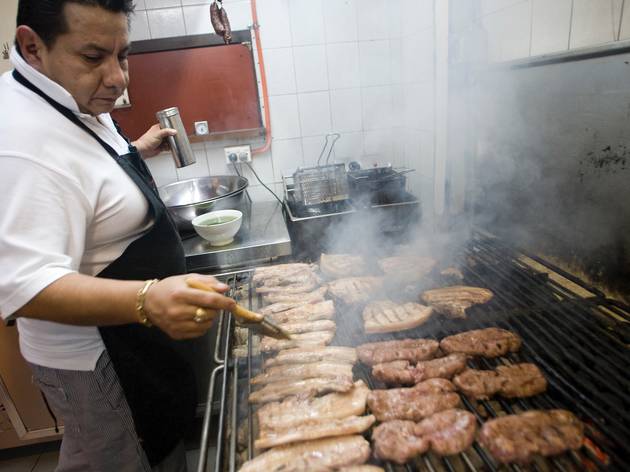 8/9
Photograph: Daniel Boud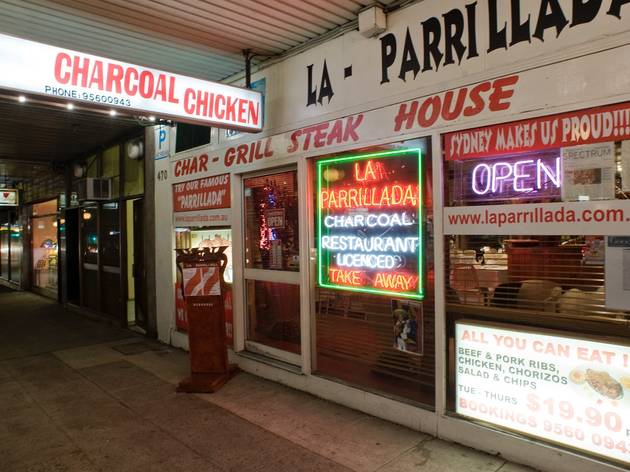 9/9
Photograph: Daniel Boud
Time Out says
The showcase of meat, meat and (wait for it) MORE meat is overt and underscored by phrases like "over 2.5kg of meat!" Indeed for a restaurant named after one of South America's most famous food exports - the mixed grill, Jose Cruz and his staff are serious when it comes to the business of the barbecue.

Open the door and you're immediately greeted by a friendly smile accompanied by that toothsome smell you only get from charcoal-cooked meat. This place is worth visiting for the interiors alone - faux stucco walls, cattle horns, Peruvian paraphernalia, and, strangely, Christmas. The menu has a number of options all of which star meat. We opt for the Parrillada For Two promising "Over 1.5kgs of meat" in addition to fries and salad for under $50.

The main event takes around 30 minutes to prepare, so we order a jug of Sangria to tide us over. The wine list is brief, but they do offer BYO. Freshly baked rolls arrive but don't be tricked by filler here, folks.

Finally, it arrives as well as an overwhelming desire not to let this mountain of meat defeat us. Chorizo, steak, pork ribs, cutlets and lamb are served on a mini charcoal grill and the quality of produce and care in preparation is clear, resulting in a juicy, tender texture with a delicately smoky flavour.

Impeccable fries accompany - crisp on the outside with a soft interior in addition to a decidedly old school salad of cucumber, tomatoes, capsicum and iceberg lettuce - a refreshing contrast to the celebration of meat.

If you're a sucker for condiments, another star feature at La Parrillada is the assortment of dipping sauces ranging from creamy house-made mayonnaise, a mildly spicy green capsicum emulsion, ubiquitous tomato sauce and an addictively fiery hot sauce. They're just as great with the meat as they are for something to dip the fries in.

So was the coal-fired meat mountain conquered? Alas readers, we were overcome, but the staff are rather used to offering the victorious leftovers in a bag to take home. I suspect that, like Everest, it may require more than one attempt to reach the summit.
Details
Best selling Time Out Offers