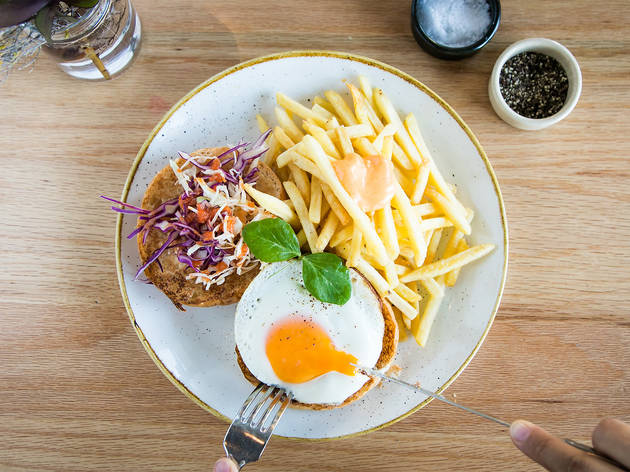 1/16
Photograph: Anna Kucera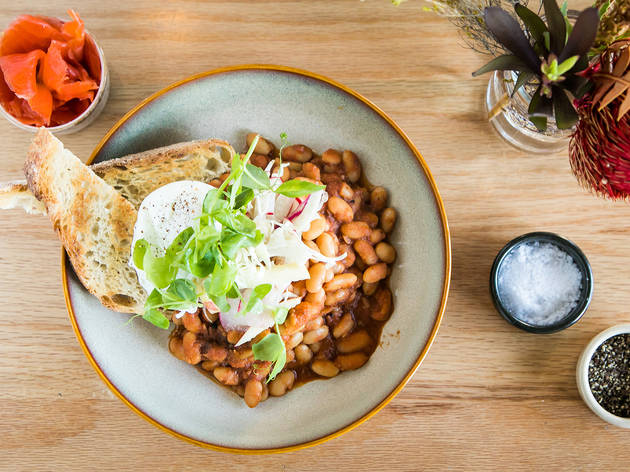 2/16
Photograph: Anna Kucera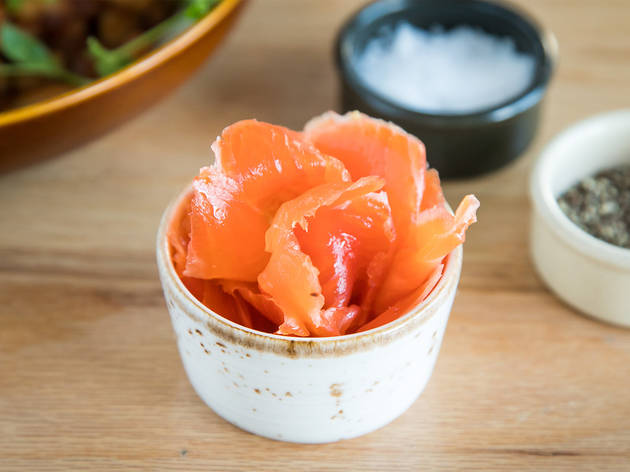 3/16
Photograph: Anna Kucera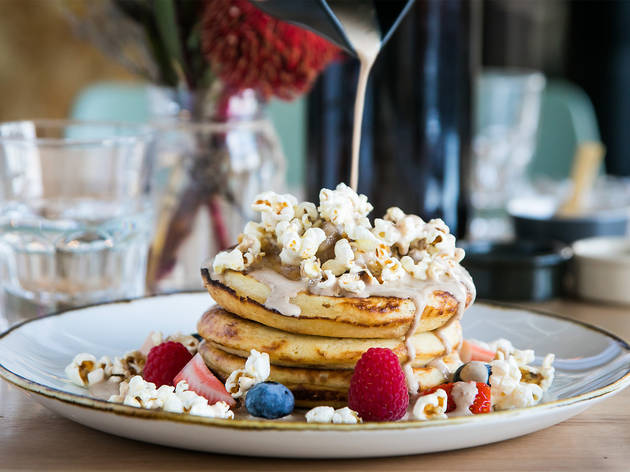 4/16
Photograph: Anna Kucera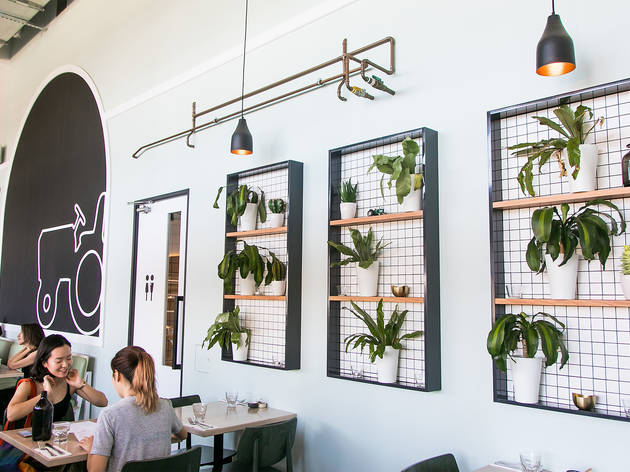 5/16
Photograph: Anna Kucera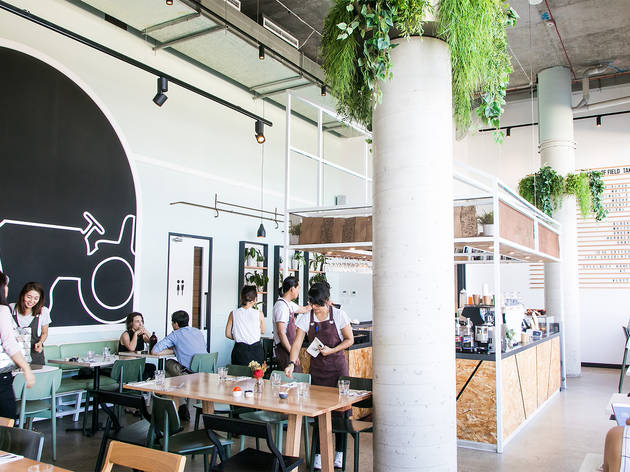 6/16
Photograph: Anna Kucera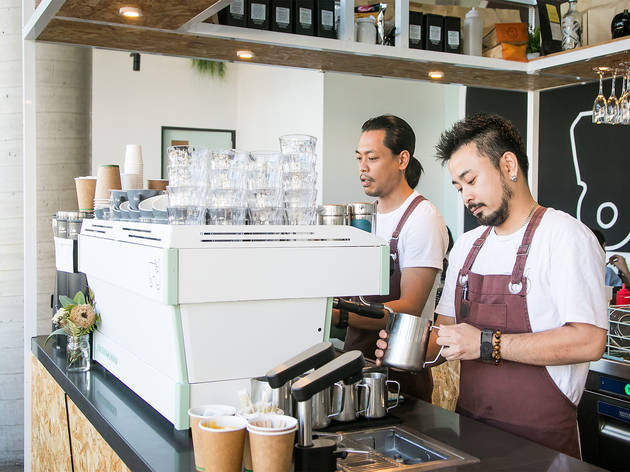 7/16
Photograph: Anna Kucera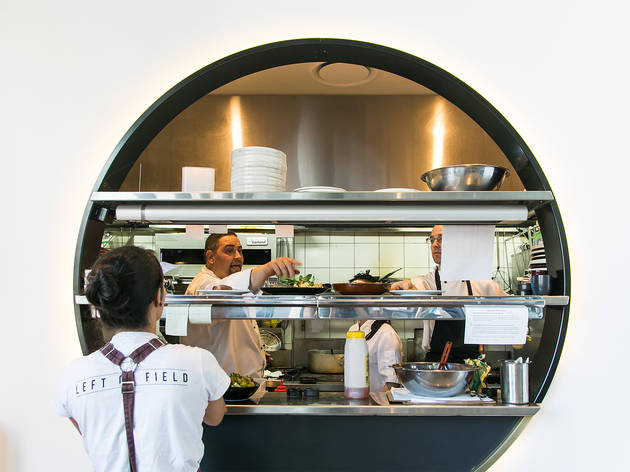 8/16
Photograph: Anna Kucera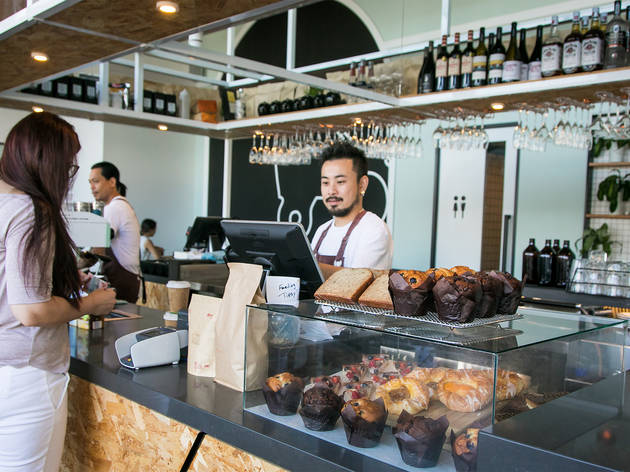 9/16
Photograph: Anna Kucera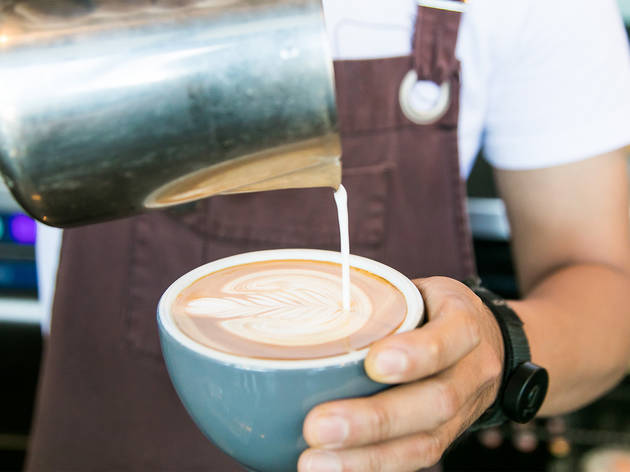 10/16
Photograph: Anna Kucera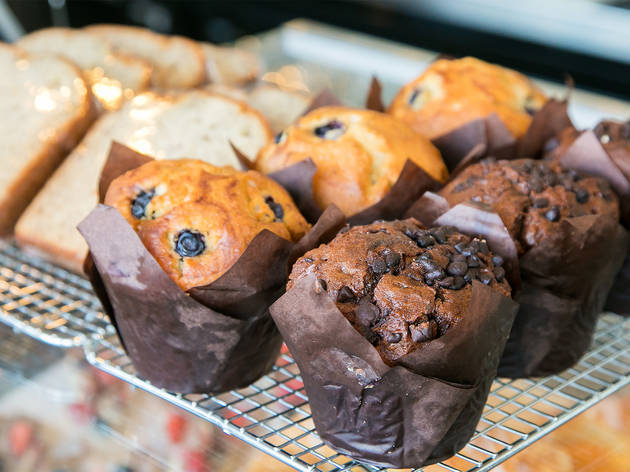 11/16
Photograph: Anna Kucera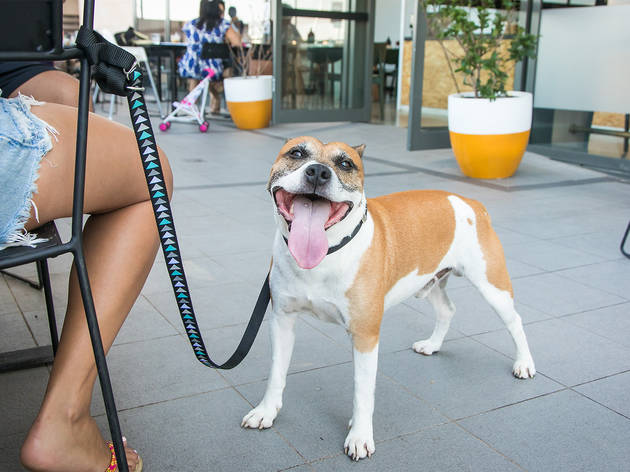 12/16
Photograph: Anna Kucera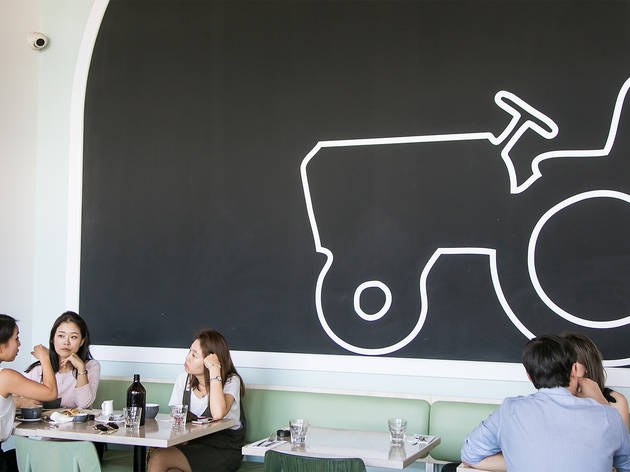 13/16
Photograph: Anna Kucera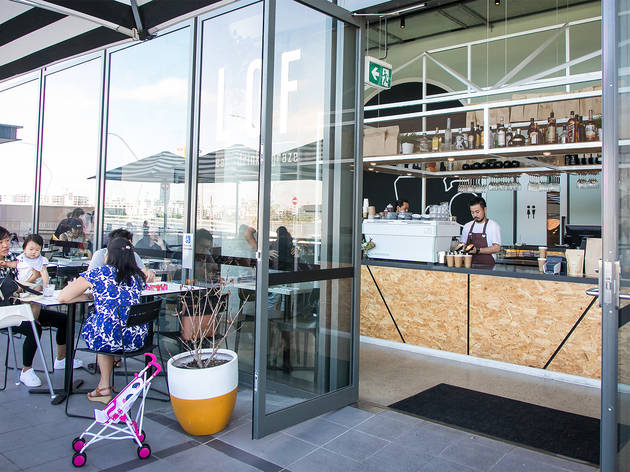 14/16
Photograph: Anna Kucera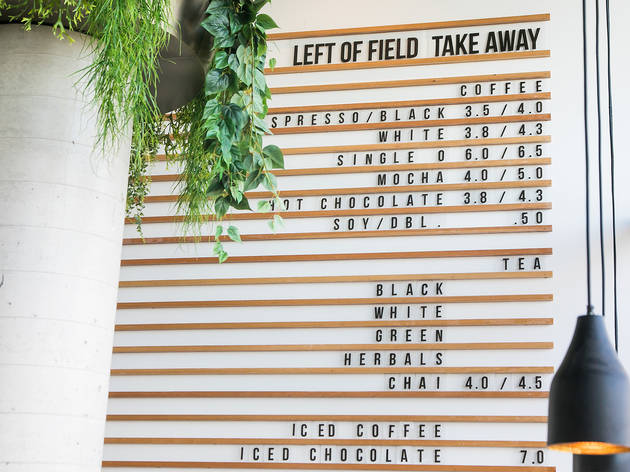 15/16
Photograph: Anna Kucera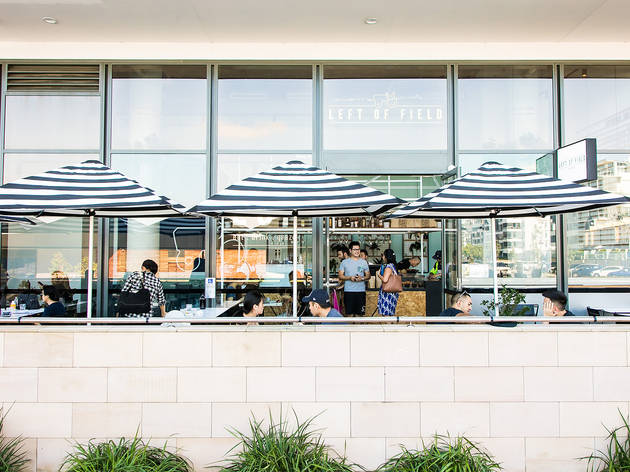 16/16
Photograph: Anna Kucera
Time Out says
They're thinking well outside the box when it comes to your brekky at this Rhodes café
There aren't many cafés that would showcase a pig's head at lunchtime, but unpredictable menu moves are what this Rhodes café is all about. We're not talking a head-on-a-pike, Game of Thrones situation here but a pork burger with a pig cheek schnitzel wedged between potato buns, plus kimchi slaw, Sriracha mayo for added firepower and a fried egg. When they first opened last year, chef Ashley Patfield also served this with crunchy pig's ears instead of fries. Nowadays, the dish comes with regular ol' fries, but that doesn't mean that Left of Field is opting out of the menu less travelled.
There are the hotcakes: fat, sprinkled with berries and hiding surprise reserves of caramelised bananas. The hotcake stack comes with a pitcher of ready-to-drizzle Earl Grey custard, as fortifying as a strong cup of tea. Its bold flavour is a long distance connection to Patfield's time at Marcus, a two-Michelin-starred restaurant in London that featured Earl Grey ice cream on the menu. The hotcakes are supposed to be boosted with popcorn coated in a maple-cream reduction, but on our visit, the kernels come out plain. This off-script move doesn't really do the dessert justice, but the hotcakes can coast on their other advantages – they're that good.
Patfield has also worked at other fine-dining restaurants (such as Est and Guillaume at Bennelong), so it's unsurprising that Left of Field has an ambitious streak. Ocean trout is cured in-house, where it's left to soak in gin and juniper berries for two days. You can order it with a poached egg and brioche – fancified with wasabi cream, fennel, grapefruit and native karkalla – or plain as a sunset-coloured side with a cocktail-like flavour.
Not every experiment here hits the bullseye. The baked beans, intense with smoked paprika, come with a combination of apple, fennel and radish that sounds more interesting than the reality. But service is consistently warm and friendly, and owners Matthew Abi-Arrage and Clovice Khachan have turned Left of Field into a welcoming hideout, decked with plenty of greenery and open space, timber furnishings and slick light fixtures.
The café sits by the Parramatta River, surrounded by blocks and blocks of high-density apartments – it feels like the kind of cute neighbourhood café you'll find in a surprising corner of an overdeveloped Tokyo suburb. The latest rotating single origin offers toasty comfort from Zambian beans, while a just-brewed pot of lemongrass and ginger from Tea Leaves Australia is a good excuse to linger a little longer.
Details
Best selling Time Out Offers