1/15
Photograph: Anna Kucera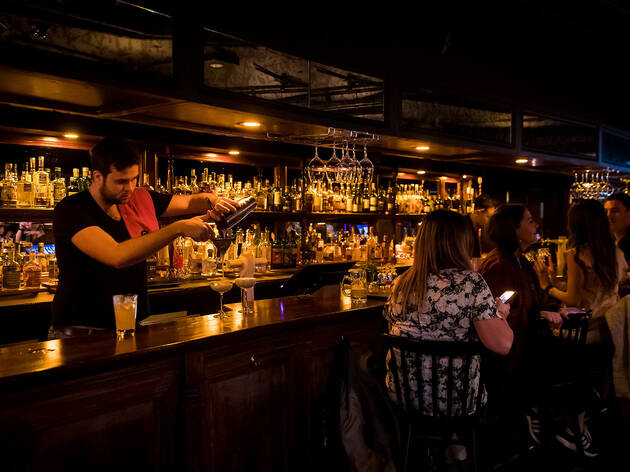 2/15
Photograph: Anna Kucera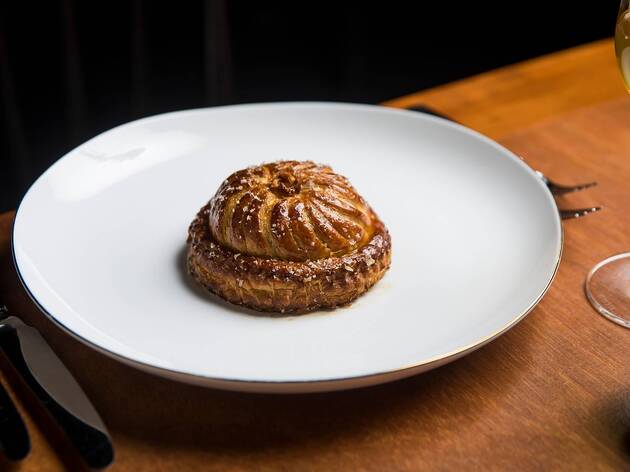 3/15
Photograph: Anna Kucera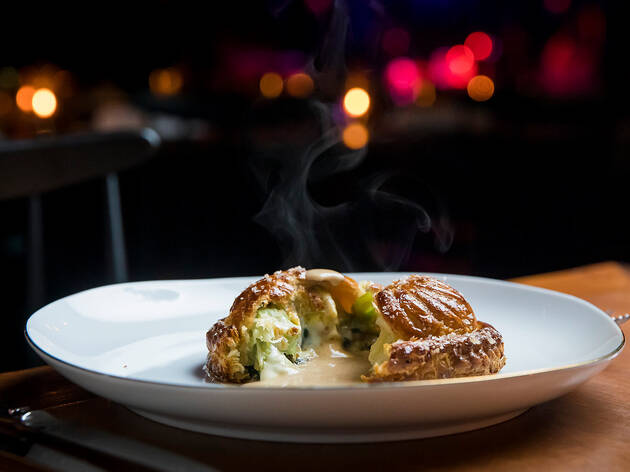 4/15
Photograph: Anna Kucera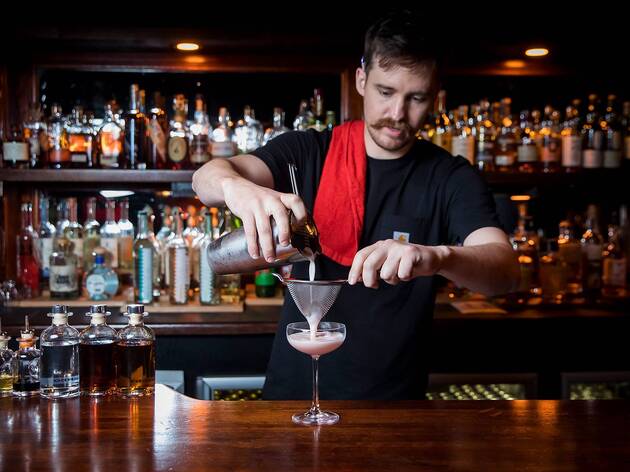 5/15
Photograph: Anna Kucera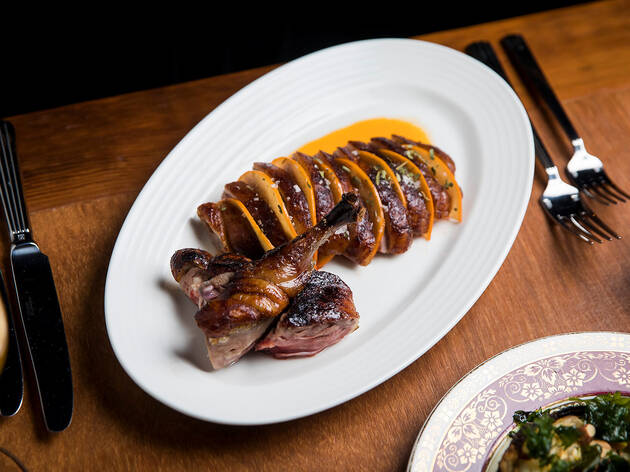 6/15
Photograph: Anna Kucera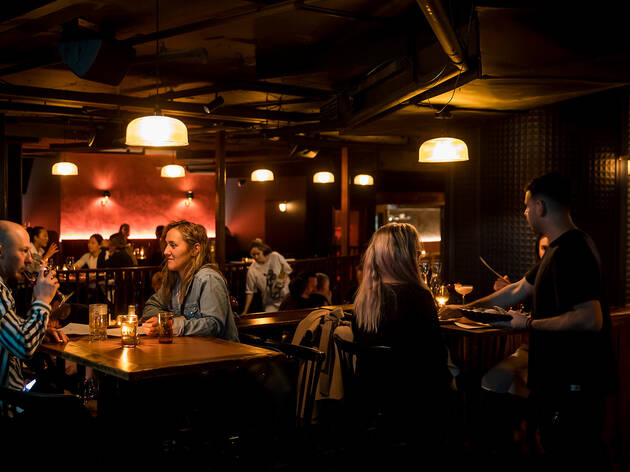 7/15
Photograph: Anna Kucera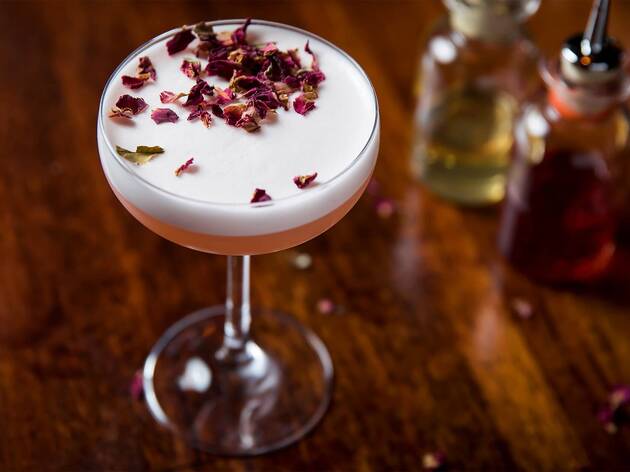 8/15
Photograph: Anna Kucera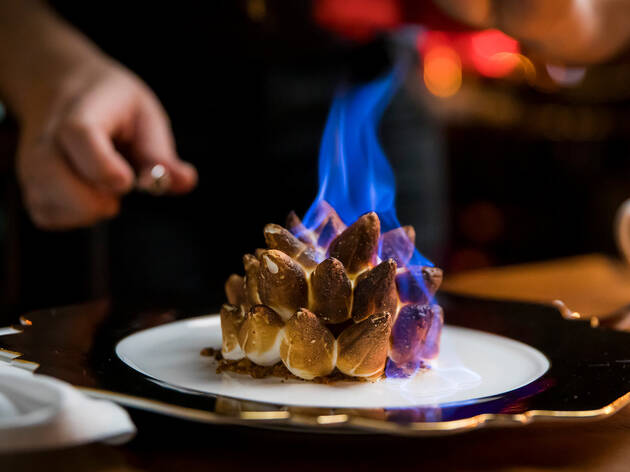 9/15
Photograph: Anna Kucera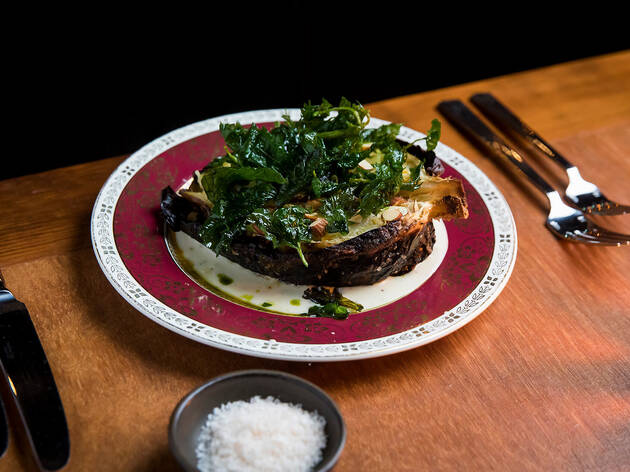 10/15
Photograph: Anna Kucera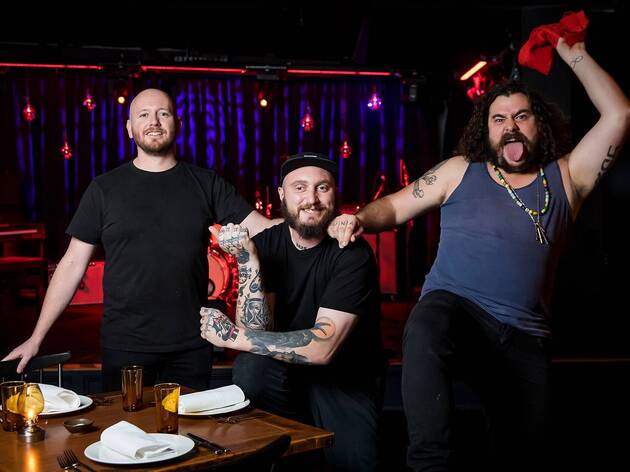 11/15
Photograph: Anna Kucera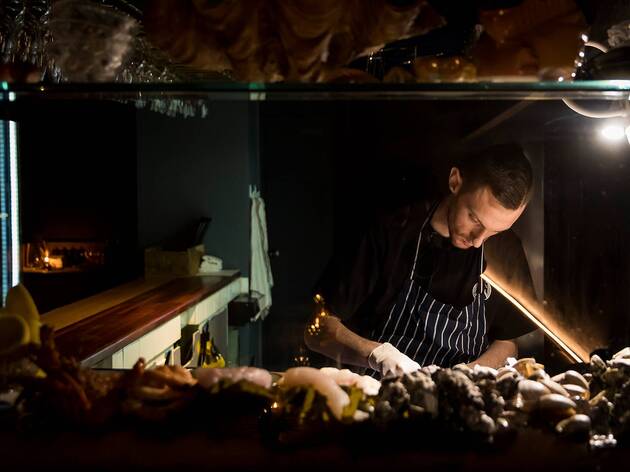 12/15
Photograph: Anna Kucera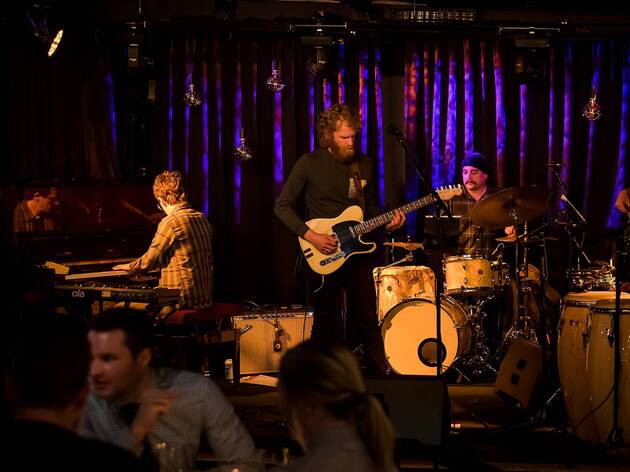 13/15
Photograph: Anna Kucera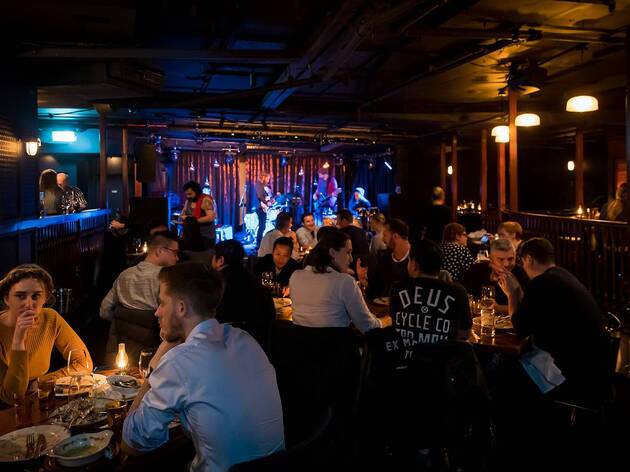 14/15
Photograph: Anna Kucera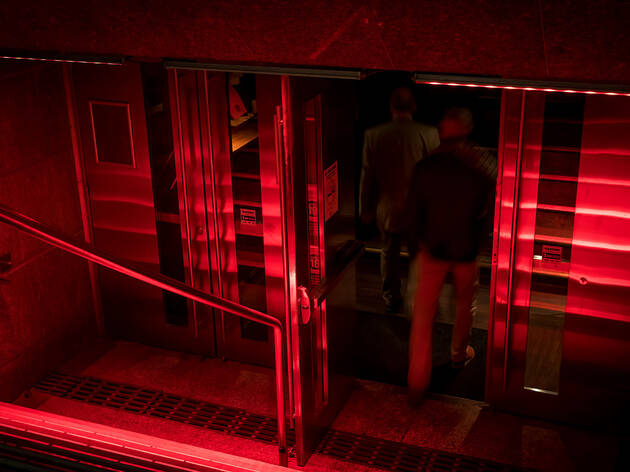 15/15
Photograph: Anna Kucera
Time Out says
Head underground where there's music, wine and very good times
It really is the complete package. Mary's Underground is a restaurant, yes, but it's also still very much a music venue continuing to pay its respects to the site's former life as the Basement, Sydney's home of jazz, soul and world music. In fact, when you walk in the nostalgia is strong, but they've moved the stage off to the left-hand side and spread everything out so that every table luxuriates in its own bubble of generous floor space.
Generosity is pretty much the watchword here. Jake Smyth and Kenny Graham may have made their name in the Sydney hospo scene when they made a trashy-but-good American cheeseburger the only thing anyone wanted to eat back in 2012, but in the intervening seven years they've gone on to gift the city with a killer new band room at the Lansdowne Hotel, Sydney's best pub schnitzel at the Unicorn Hotel, and now a weekly smorgasbord of free live music to go with your dinner reservation at their subterranean diner.
Thanks to the superlative work of group sommelier Caitlyn Rees, your evening will be trimmed with a cracking list of natural wines from here and abroad, balancing your desire for the engaging grip of Georgia's Pheasant's Tears at $22 with your ability to shell out the mere $12 they're asking for a Yarra pinot or a Canberran riesling. It's good by pretty much any standard in Sydney – especially so for somewhere located so close to the Quay.
So now that you're comfy at your big table, toe-tapping like Don Draper to the jazz trio who have the current Tuesday night residency (the bands get bigger, brassier and more boisterous as the week progresses), it's time to really dig into this vintage high life fantasy and order a whole duck. Those sexy birds are casually ageing in their own red-lit cabinet beside the pink-accented side bar (this is where to go if you're after quiet conversation as the decibels get a little higher in the main dining room).
If you don't already feel like a French duke eating rich duck meat and bronze skin that feels like it achieves that apriational 1:1 ratio, level up and order a whole lobster. Want to treat your arteries to something delicious and bad for them but don't eat meat? A glossy burnished vegetable pie is packing the wintery flavours of cabbage and chestnut in a buttery pastry with a cauliflower velouté on creamy back-up duties. You can feel the olde-worlde inspo behind every dish, but it's not vintage cooking for novelty's sake – what's coming at you is genuinely delicious.
The news is a nightmare, but Mary's Underground is a safe space. Down here, the living is easy. No wonder so many Sydney hospo lifers are here on their days off making merry to lively tunes and livelier wines. For a night on the town that includes drinking, dining and (depending on how high they've cranked the volume) dancing might not be out of the question, Mary's Underground is the complete package for after-hours entertainment.


Details
Address:
29 Reiby Pl
Sydney
2000

Contact:
Opening hours:
Tue, Wed 5pm-midnight; Thu 5pm-1am; Fri noon-2am; Sat 5pm-2am
Best selling Time Out Offers