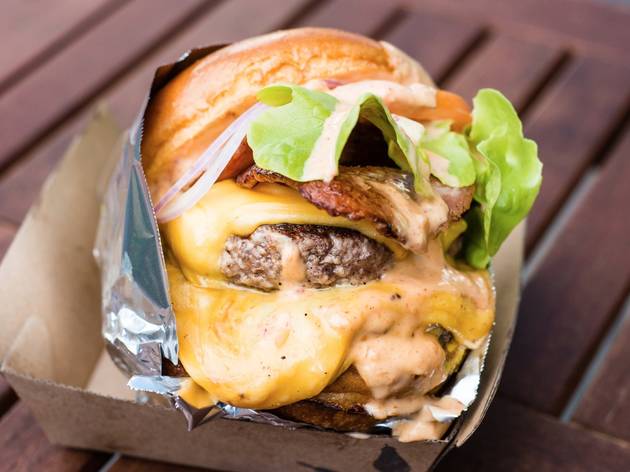 1/6
Photograph: Mitch Lui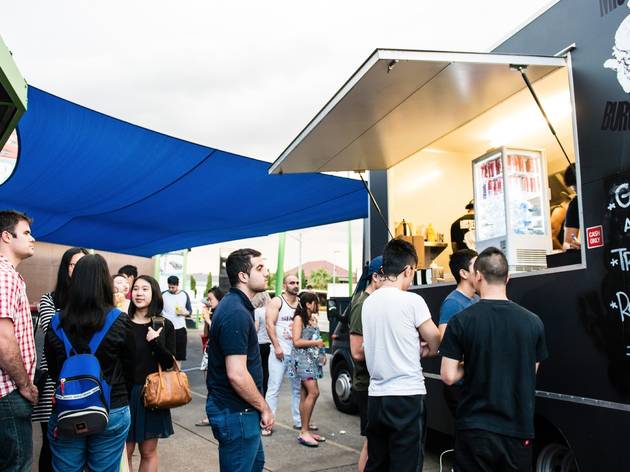 2/6
Photograph: Mitch Lui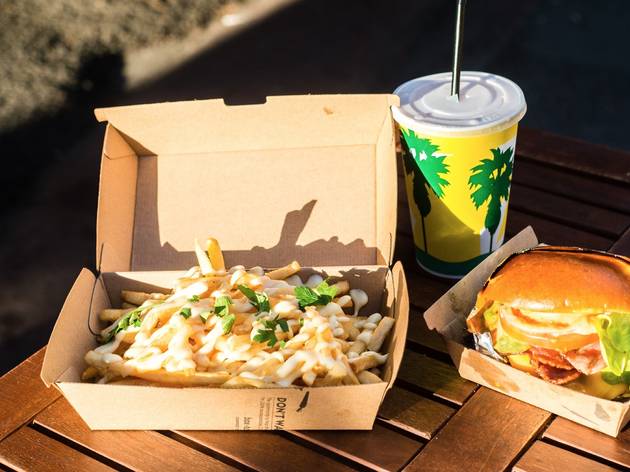 3/6
Photograph: Mitch Lui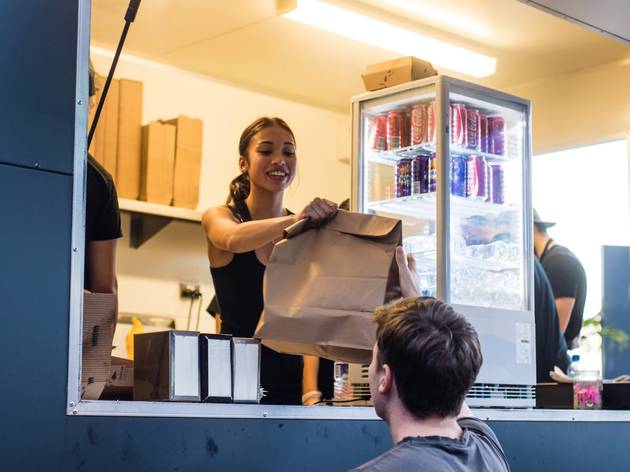 4/6
Photograph: Mitch Lui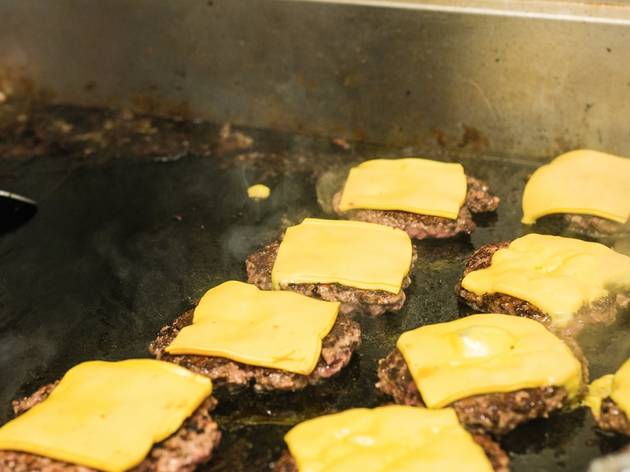 5/6
Photograph: Mitch Lui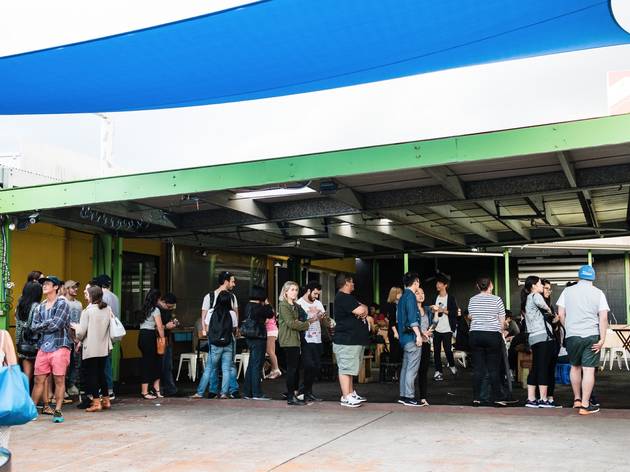 6/6
Photograph: Mitch Lui
Time Out says
Are these the hottest burgers in Sydney?
Well that is quite a queue you have there, Mister Gee. We turn up when it opens, 6.30pm on a Thursday night, and already the queue for this burger truck is round the block. And do not picture us in a beautiful parkland, dear reader; we are standing in an empty carwash on Parramatta Road in Haberfield, where these guys pop up every Thursday, Friday and Saturday (check out their Facebook page for exact location details). This is urban eating at its least urbane.
So what's everyone so freaking excited about? What are we ever this excited about: burgers, baby.
These guys don't have a massive menu; it's three things: a burger, blinged'up-fries and a shake, the styles of which change every week. The night we line up the burger is the Truffe, and the moment we bite into it we understand why that queue was so damn long: this is a good burger. Let us take you through it: a big-ass beef patty sits on a bed of caramelised onions, and is topped with properly melted cheese, peppery rocket and truffle oil-infused mayo. The patty is excellent: thick and chunky and cooked medium, the meat coarsely minced so that it retains a nubbly texture while remaining super-moist (if you want meat paste, you can run over to Maccas across the road). The brioche bun isn't too sweet and holds the burger in place perfectly. Eat it from the half-pocket of silver foil it comes in, though; this is one messy sanger.
Oh and hot tip: it's not listed on the menu but an extra patty costs only $3, which is well worth the money for double the goodness (single-patty burgers here are normally around $10). Do it.
Get a shake to go with. The week we go it's flavoured with Red Skins lollies, and is icy and thick while managing somehow to not be too sweet.
The French fries are listed as Dirty Fries on the menu. They are cut thin, topped with 'special sauce' (otherwise known as Marie Rose), barely a sprinkling of cheese and a salsa of chopped fresh tomato and spring onion. They're not exceptional, but eating these with a burger and shake, sitting in a disused car wash, feels pretty dam right actually.
And don't be turned off by that queue, because it moves fast. The staff here are seriously well organised. Not only are they super-friendly once you get to the front, but they keep up with their orders so efficiently that once you order, you'll barely wait five minutes until you're seated in one of their makeshift tables, listening to loud-as dance music pumping out from their speakers, digging into that feast.
Who knew you could have such a kickass time on Parramatta Road? Mister Gee, apparently.
Like this? Check out Five Points Burgers, Burger Project and Rockpool Bar and Grill
Details
Best selling Time Out Offers