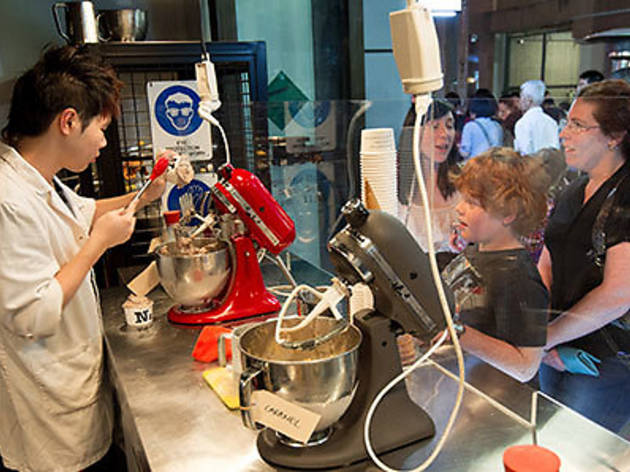 1/12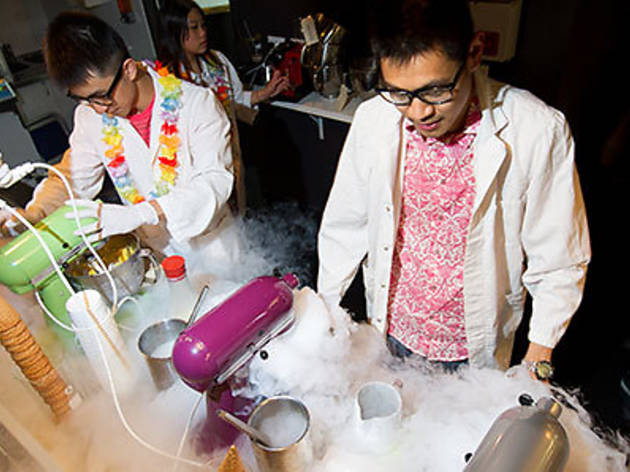 2/12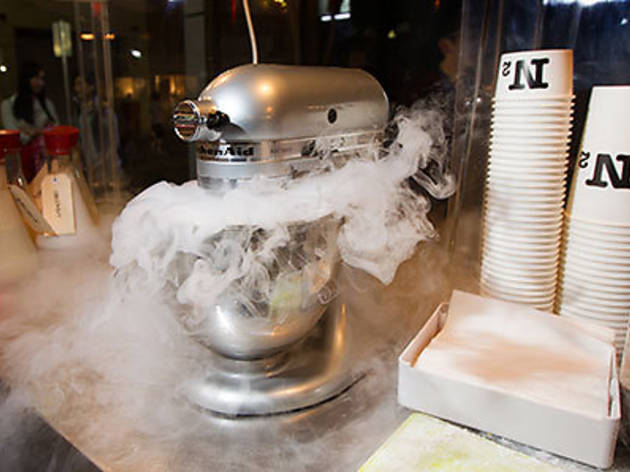 3/12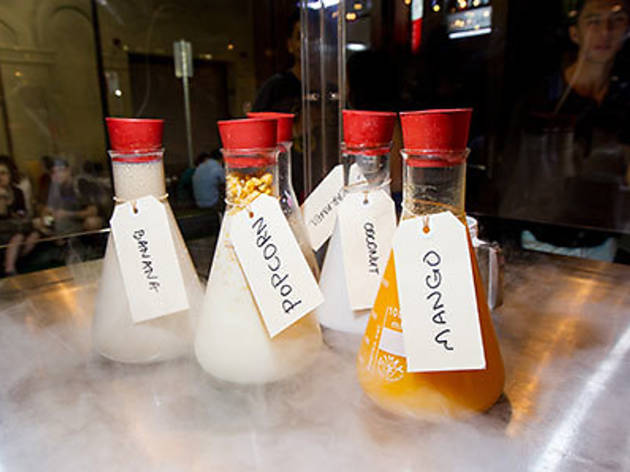 4/12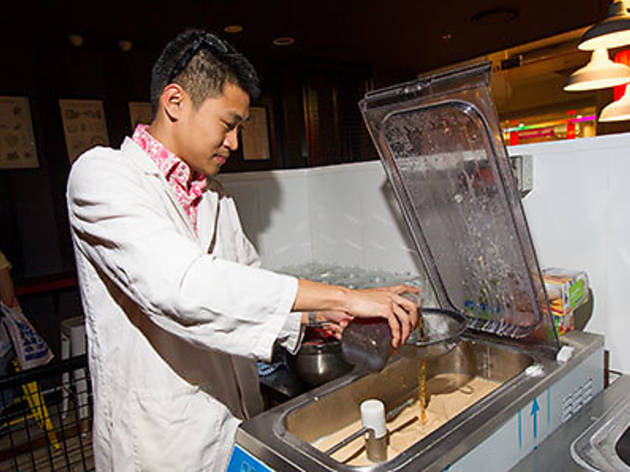 5/12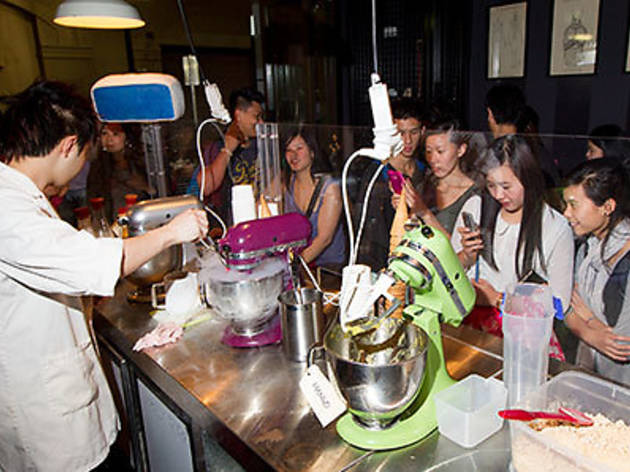 6/12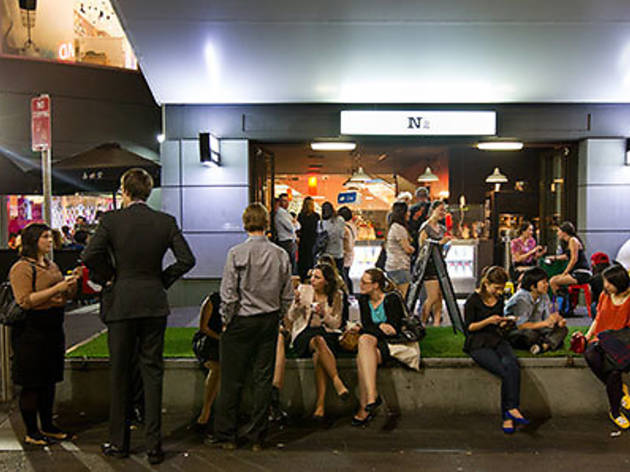 7/12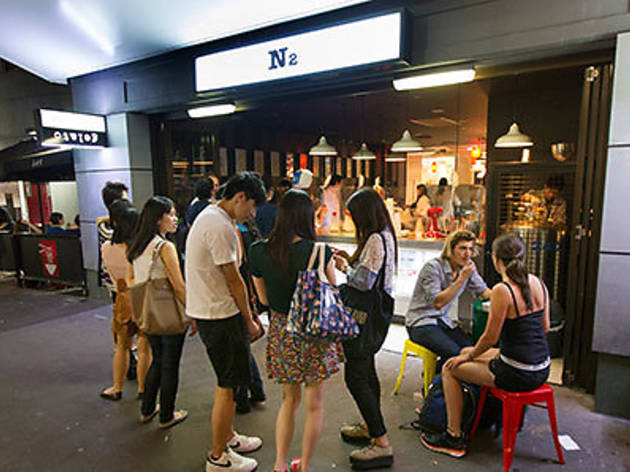 8/12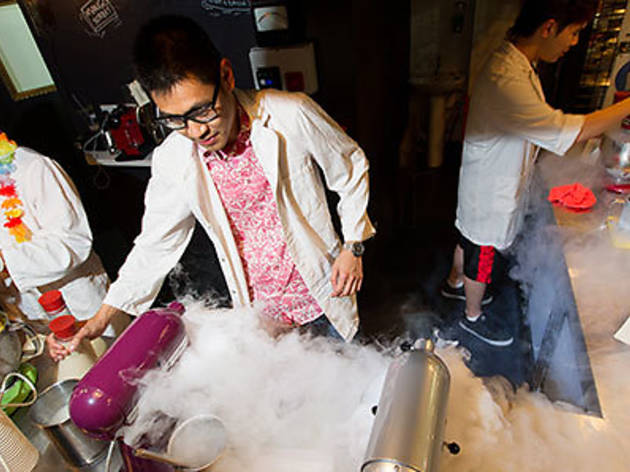 9/12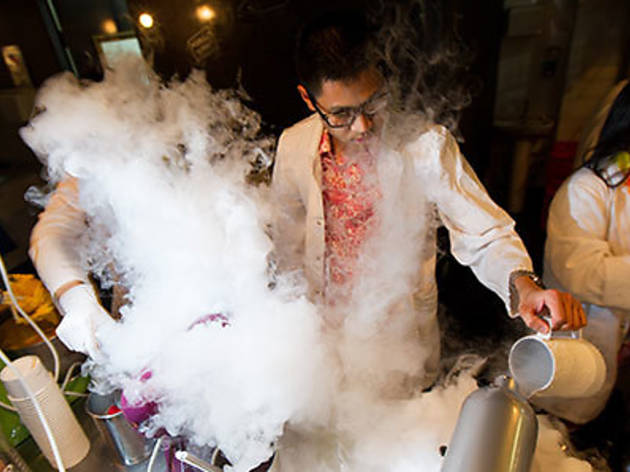 10/12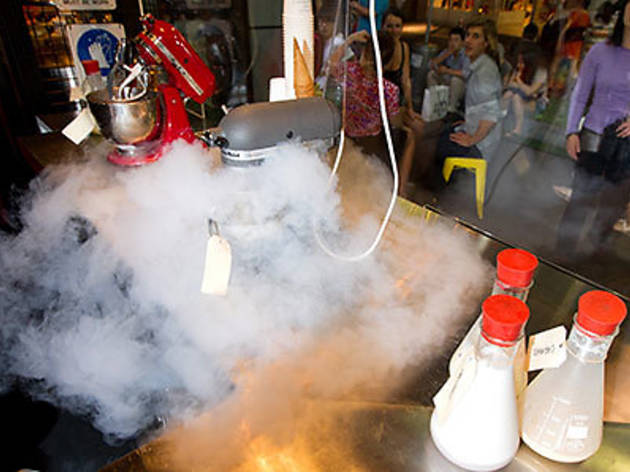 11/12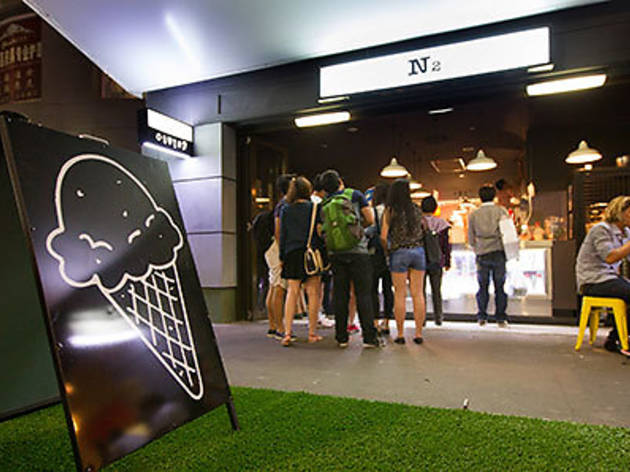 12/12
Time Out says
Chinatown's street of wonders does it again with this amazing new gelateria
Once upon a time Min Chai was an unhappy accountant, foreclosing on people's businesses for a living. "It was really depressing," he says, "but now I make gelato!" He's the man behind Dixon Street's N2 Extreme Gelato – the ice creamery that boasts four-hour long queues on a Friday night and flavours such as Chinese cough medicine, Rosemary's Baby and gorgonzola. "I use real ingredients only. We don't use toppings, no syrups, no flavouring, no colouring."
N2 (the symbol for nitrogen) also have a website with a requests section, where fans can make up flavours, and see them potentially made up in-store. Some of them even make it onto the blackboard, which changes on a weekly basis. Not, perhaps, the latest request, which was salmon, dill and lemon. But blackberry cheesecake has made an appearance. Gorgonzola was a fan request, too.

The thing that really sets the gelateria apart from any others in town is the way the team make it. And that's with a whole lot of magical science. "I did all my research and I found out the best way to make gelato is with liquid nitrogen. It's also the most expensive way," says Chai.
The ingredients of each gelato flavour infuse in individual glass beakers in the display fridge, waiting to be poured into the colourful bench top Kitchen Aids. Order your flavour, then watch as your ice cream begins to churn. "A lot of shops keep the gelato in the freezer for weeks so they don't have the freshness of the product," says Chai as he makes us a sample of staff favourite, buttered popcorn. It's really popcorn-y. "By doing it this way it replicates the beautiful moment when it first comes off the churn."
"Currently we're going through 1,000 litres [of liquid nitrogen] a week. We need more because summer is coming in," says Chai. "We are proud to say we are the biggest consumer of liquid nitrogen in the Australian food and beverage industry."

The result, in case you're wondering, is quite possibly the creamiest gelato you've tried in Sydney. It's also straight from the base ingredients and into your hands within ten minutes if the queue's not enormous (tip: go during the day and you'll get served immediately). And yes, it melts quickly, so be prepared to eat fast.
Provided the flavour's available, they'll even make you a Chinese cough syrup milkshake if you really want, but Chai doesn't recommend it. "It's the worst milkshake I've sold."
Details
Best selling Time Out Offers