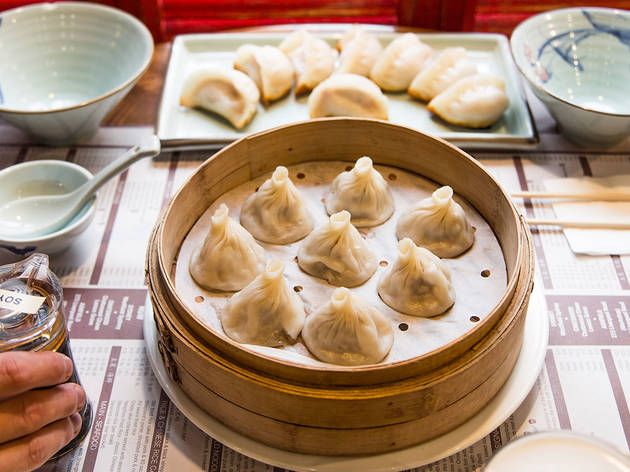 1/13
Photograph: Supplied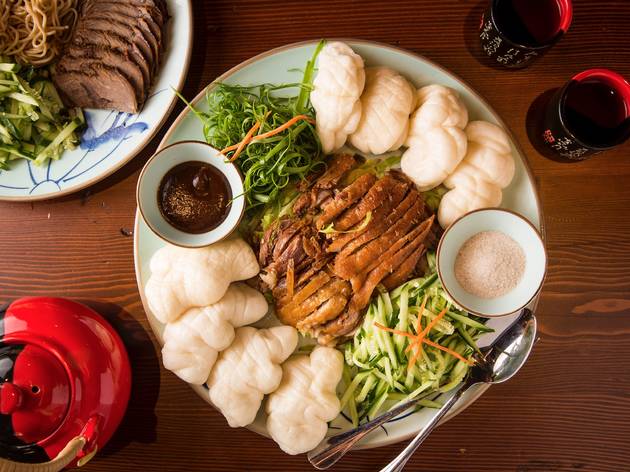 2/13
Photograph: Anna Kucera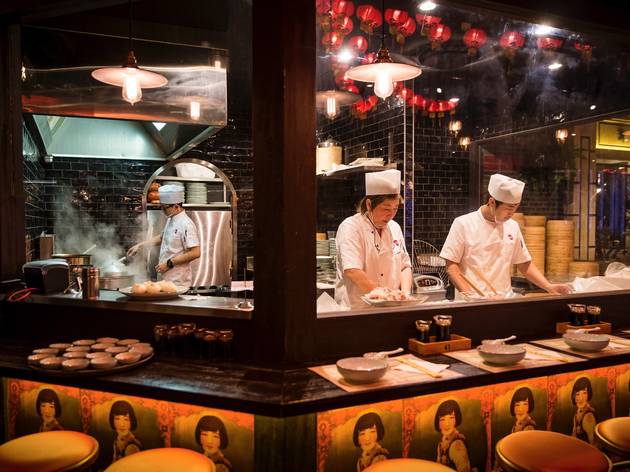 3/13
Photograph: Anna Kucera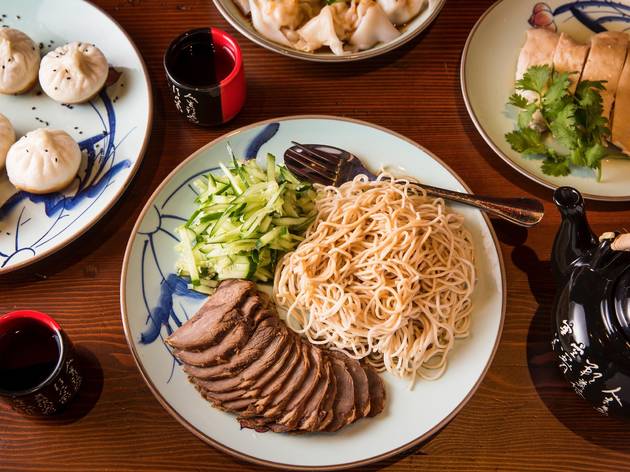 4/13
Photograph: Anna Kucera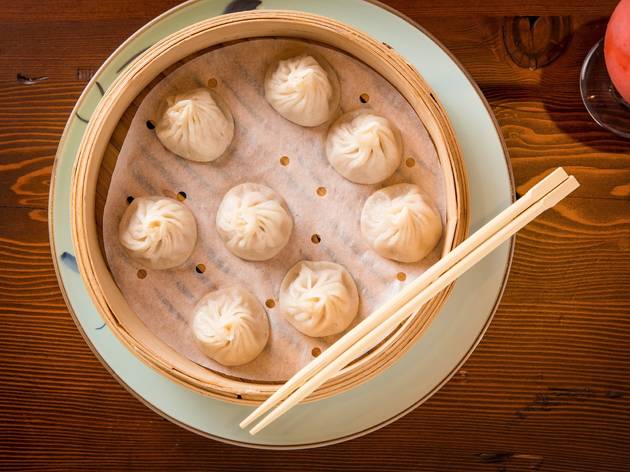 5/13
Photograph: Anna Kucera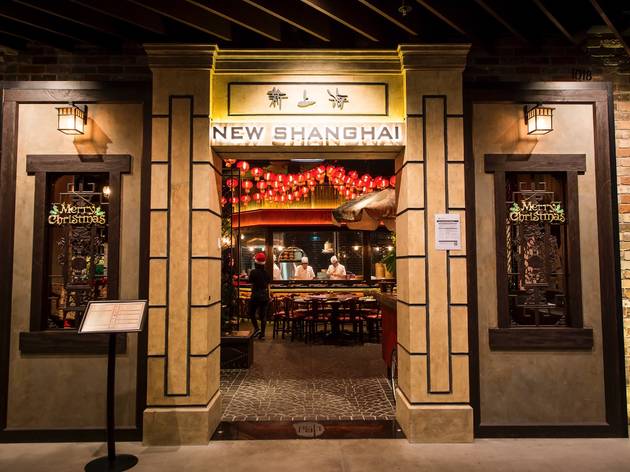 6/13
Photograph: Anna Kucera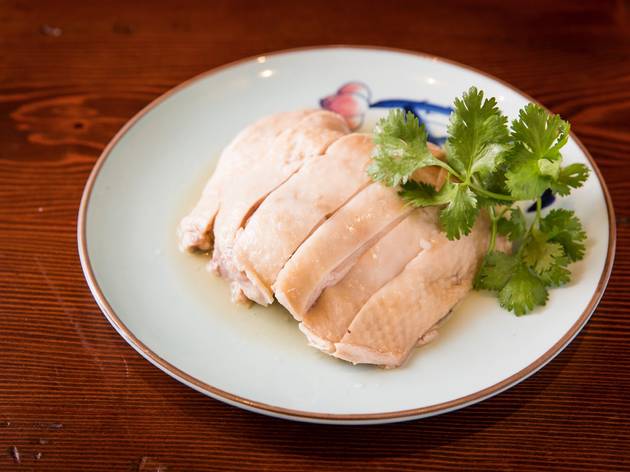 7/13
Photograph: Anna Kucera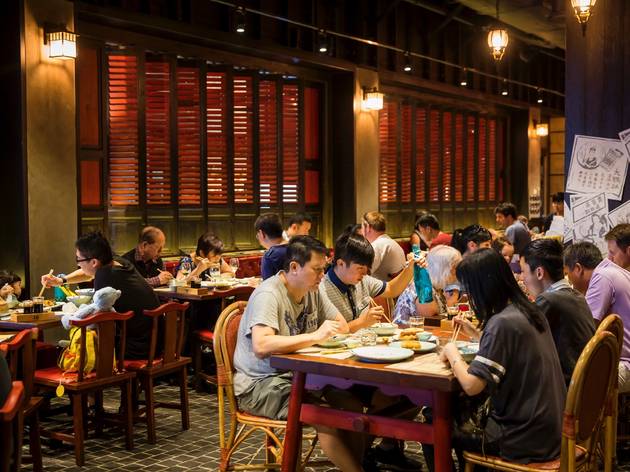 8/13
Photograph: Anna Kucera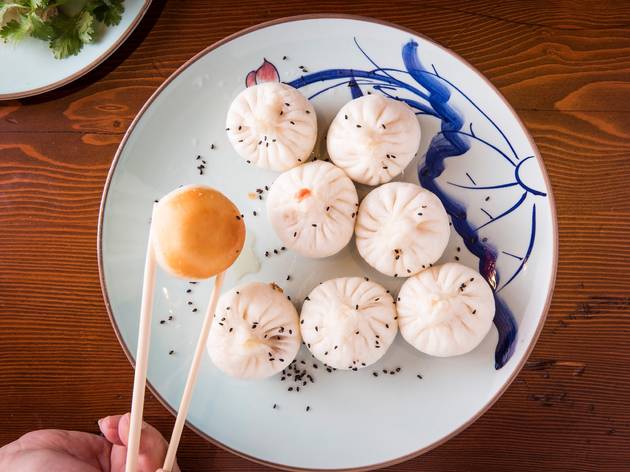 9/13
Photograph: Anna Kucera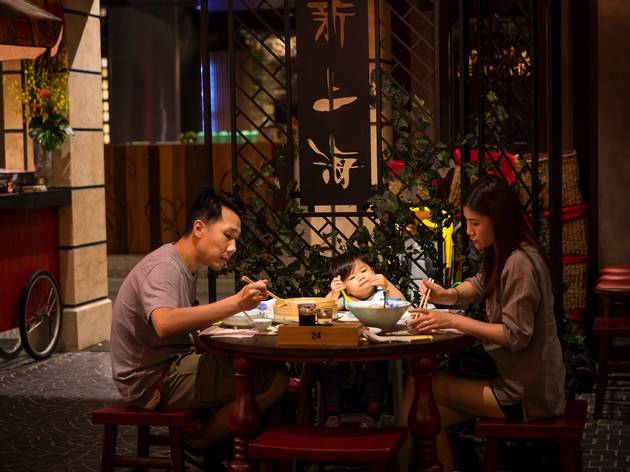 10/13
Photograph: Anna Kucera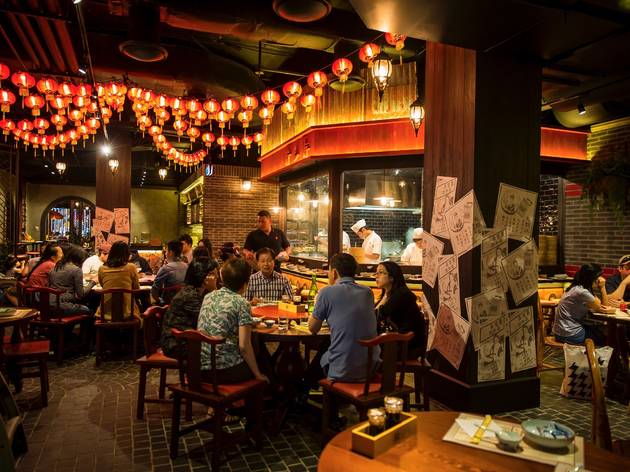 11/13
Photograph: Anna Kucera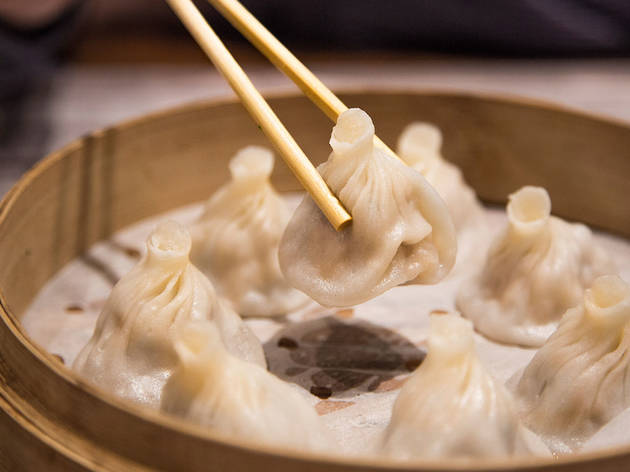 12/13
Photograph: Supplied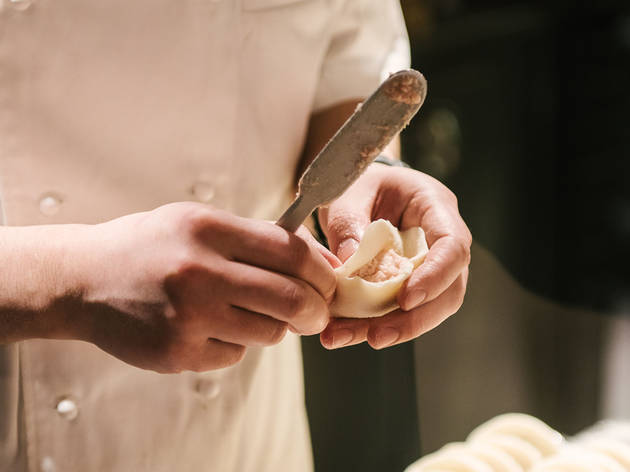 13/13
Photograph: Supplied
Time Out says
This new CBD restaurant is a dumpling destination
There's no way round it: eating dinner in a mall feels weird. Sailing down the escalator in Westfield after the shops are closed makes you feel as if you're sneaking in after hours, in a sort of naughty-meets-scary crossover. Things get odder still when we get chucked out of the place by 8.30pm on a Wednesday, but more on that later.
We must remember that in China and Japan, a lot of restaurants are in malls; it's just in inner-Sydney that these joints often don't work out. Here at New Shanghai in the Pitt Street Westfield, the place is pumping when we arrive at 7pm. It's got that quasi-manic vibe of many mall restaurants, with placemat menus and staff buzzing about. But its fancy red and timber interior makes the place feel more like a restaurant than a fast-food joint, which is why it works in the evening rather than only during the day.
The menu ranges from noodles to dumplings, and from duck to stir fried veggies. Nothing stands out as particularly different to other Chinese restaurants of its ilk in Sydney, but the crab and pork buns set the bar. They are crisp and regally gold below, and steamed to puffy pillowiness above. The filling is more pork than crab, but the seasoning is bang on, and we wouldn't go back here without ordering these.

The shepherd's purse wontons are less successful. The filling has a nice garlicky tang, with pepperiness coming through from the shepherd's purse herb itself, but the chilli oil isn't hot enough and the sesame paste seems to make the texture claggy rather than smooth. The xiao long bao soupy dumplings are a better choice: the pork filling is soft and pleasingly liquid, and although the casings could be thinner (in the style of maestros of the craft, Din Tai Fung) we can't help but fall for the sloppy, messy joy of these little critters.
Don't be put off by the idea of icy cold noodles, because here they are excellent and perfect for summer. Try the cold noodles with braised beef – they are so long that it's hard not to put loads on your plate in one go (but as we find out on our first bite, that's no bad thing). They're silky soft, coated in thick, nutty sesame paste and served with a side of finely sliced beef and a hillock of fresh, respite-offering cucumber. Not bad for 11 bucks.


The clams with XO sauce burst in your mouth with the briny flavours of the sea, balanced by a light sauce that is less sweet and more balanced than the fabled Golden Century version of the dish.The half portion of crisp duck sounds exxy at $35 for the plate but turns out to be fantastic value. Around a massive oval platter, puffy, doughy, clam-shaped bao shells encircle a giant pile of shredded lettuce, the aforementioned sliced-up half of crisp duck, a pot of Hoisin sauce and matchsticks of cucumber, alongside fine hairs of spring onion for crunch and spice. It's rejigged Peking duck pancakes, really, and demands to be shared. The duck could be a little crisper and less salty, but overall this dish is a damn good time.
These are the kinds of dishes that are ultra kid-friendly – and so is this place actually. We can see it filling up during the day with hungry shoppers and families. But tonight, as the clock ticks past 8pm, our bill is brought over and we're told they're closing (although you can book until 8.15pm, according to their website). Then, as we look around we see that everyone has left; staff sit eating their dinner at the only occupied table. It's still BYO, however, until the liquor licence kicks in, which could be a contributor to the time warp. So for now it's a lunch/early dinner joint rather than a late-night feasting haunt – but no matter, you'd be hard pushed to find a more affordable but still relatively fancy lunchtime dining spot in this part of the city.
Like this? Check out Sydney's Best Yum Cha, Billy Kwong and Spice Temple.
---
Details
Best selling Time Out Offers