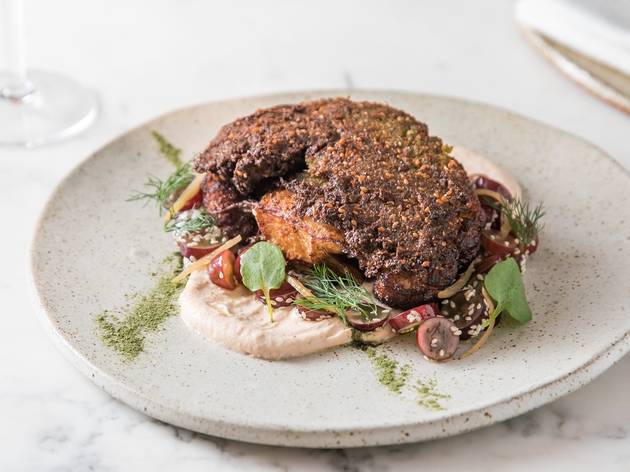 1/13
Photograph: Anna Kucera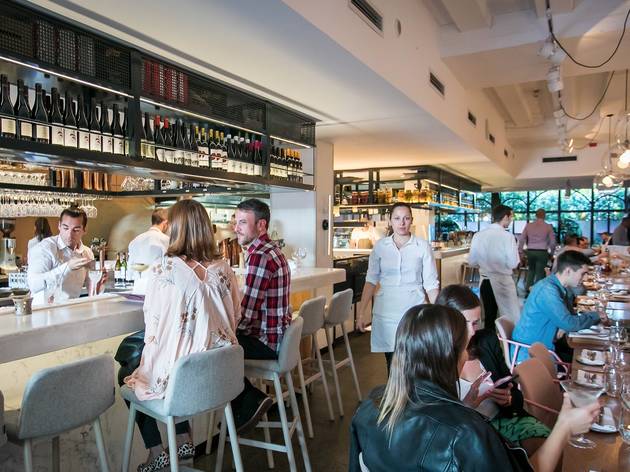 2/13
Photograph: Anna Kucera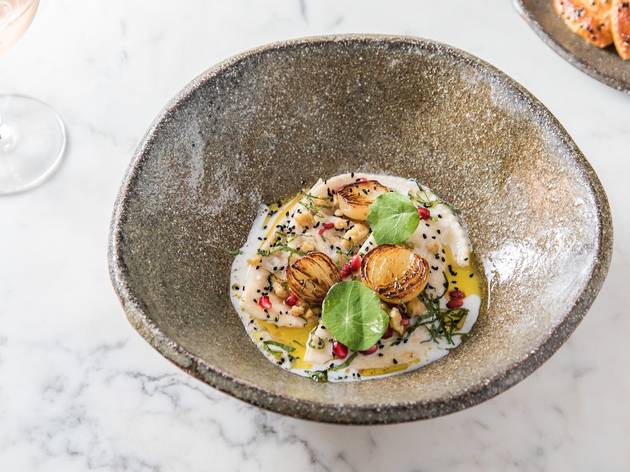 3/13
Photograph: Anna Kucera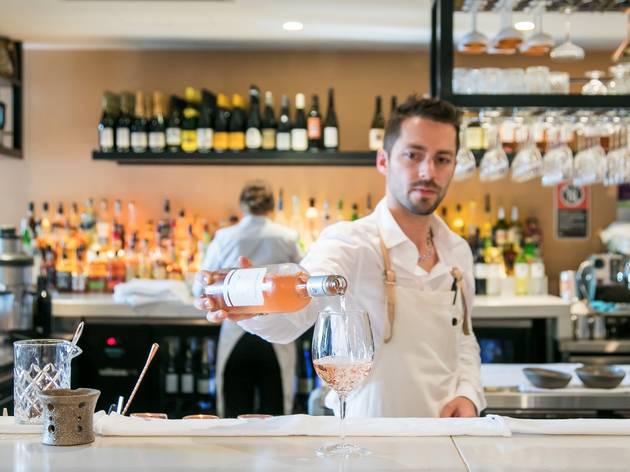 4/13
Photograph: Anna Kucera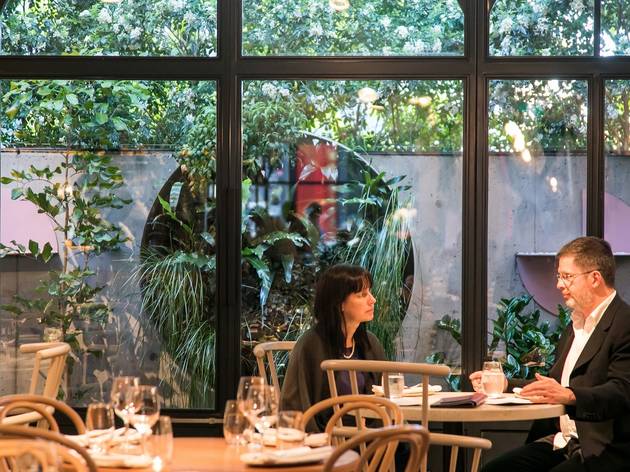 5/13
Photograph: Anna Kucera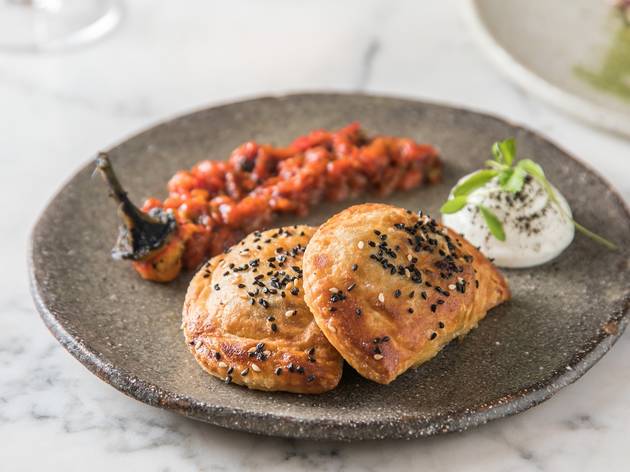 6/13
Photograph: Anna Kucera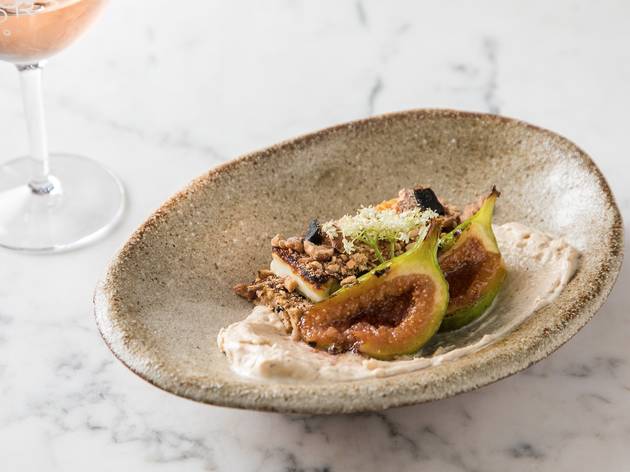 7/13
Photograph: Anna Kucera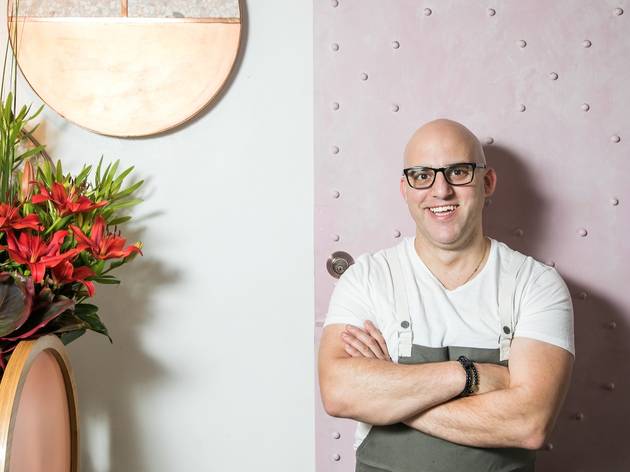 8/13
Photograph: Anna Kucera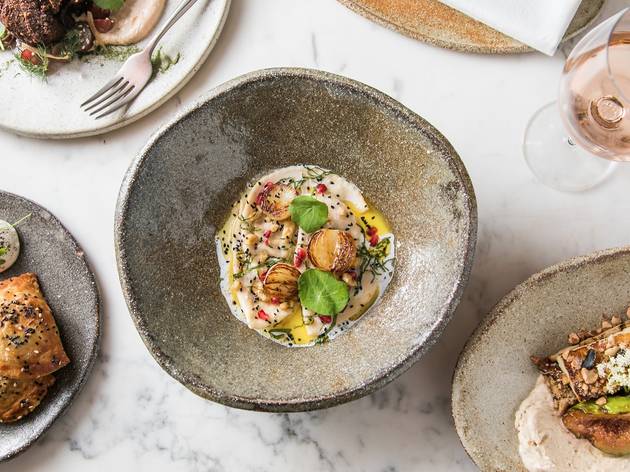 9/13
Photograph: Anna Kucera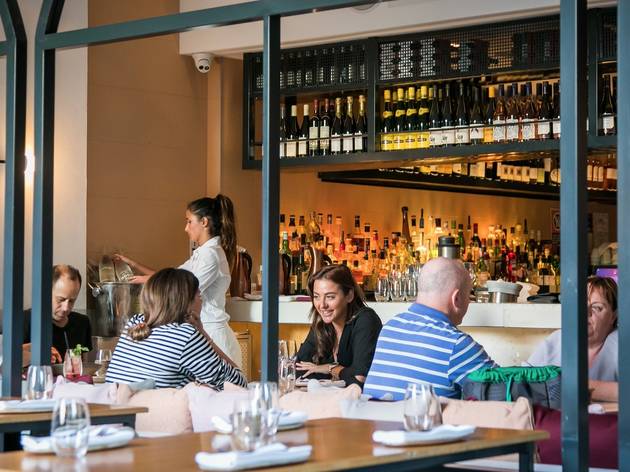 10/13
Photograph: Anna Kucera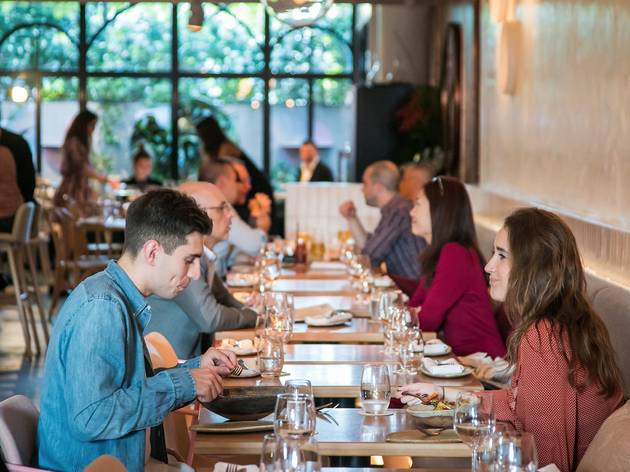 11/13
Photograph: Anna Kucera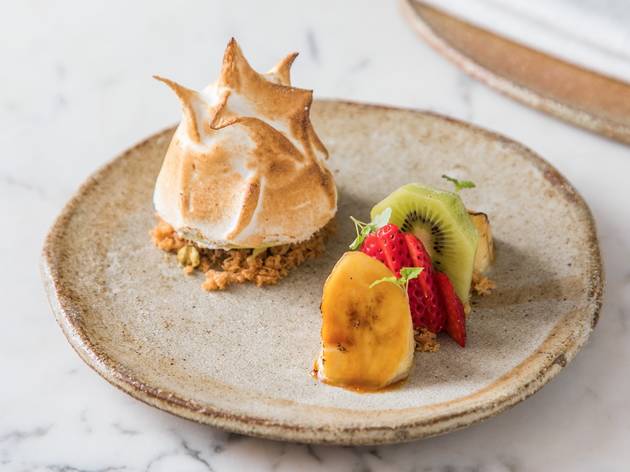 12/13
Photograph: Anna Kucera
13/13
Time Out says
Forget reinventing the wheel, these guys are reworking falafel into deep-fried magic
Ownership over falafel is a battle zone: Israel, Egypt, Palestine and Lebanon all want to claim credit. But here's an open-and-shut case that everyone can agree on: coating cauliflower in falafel mix and deep-frying it is an excellent thing to do. Especially when it's served with a creamy pool of harissa-tahini-yoghurt sauce, thinly sliced black grapes and a dusting of dried molokhia, known as Egyptian spinach. That's the kind of modern spin they're on classic Middle Eastern dishes at Nour, helmed by executive chef Roy Ner (former sous chef at Aria) and head chef Ran Kimelfeld (whose CV includes a stint at Rafael, which Time Out Tel Aviv once named its Restaurant of the Year), both of whom are from Israel.

The sleek, spacious digs kitted out in industrial and timber design work doesn't really hint at the geographic focus of the menu, but the XL-sized open kitchen and bar are dropping clues. Spiced short-rib, haloumi and baked olives come straight from the wood-fired oven that powers the kitchen area, while two kinds of arak (aka Lebanon's national drink, which is super-boozy and anise-flavoured), Lebanese beer and bottles of Chateau Musar's fruity cinsault/cab-sav blend from the country's Bekaa Valley are housed behind the bar.
Back in the kitchen, the chefs here are all about the remix. Charred-golden haloumi, is wood-fired and placed on a slice of date challah that's cooked straight over charcoal and blackened at the edges. Salted almonds, black garlic and a verjus-honey dressing stamp the haloumi with a sticky, savoury coating. Add two caramelly fig halves and a creamy blitz of Woodside goat's curd seasoned with Lebanese spices and you'll wonder if this is actually an overachieving cheese and fruit platter?
Then there are the Lebanese dumplings, a vegetarian play on shisk barak, which are like meat-filled tortellini in a yoghurt stew. Here, they appear as express packages of wood-roasted pumpkin cooked in goat's yoghurt and finished with burnt butter, charred leeks, walnuts and pomegranate. It's a well-controlled blowout of flavours and a very popular order.
The camel sambusak is also an updated twist on Lebanese staple. Plated with a bullhorn pepper salsa and smoked labne that's ashed with dehydrated eggplant, this pastry dish is more understated than you'd expect from the descriptor.

Not so the Lebanese bombe Alaska, which retools a traditional dessert (the Lebanese fruit cocktail) to punchy effect. Instead of ashta (Lebanese clotted cream), there's the burning comet of Italian meringue, which hides a nutty avocado ice-cream and sour cherry sorbet inside. Crunchy kataifi strands and caramelised banana play a sweet supporting role. And while some dishes here can be on the smaller side, you're glad that this bombe is compact – any larger and you might not make it safely to the end.
Nour's ambitions are grand, and mostly it works (the space is so big, wait staff can end up forgetting you). But something we're happy to see more of is really exciting vegetarian cooking. Somewhere that can reinvent the ubiquitous falafel is worth putting on your hit list.
Details
Address:
3/490 Crown St
Surry Hills
Sydney
2010

Contact:
Opening hours:
Tue 5pm-10pm, Wed–Thu noon–10pm, Fri, Sat noon-10.30pm; Sun 11am-4pm
Special offers
Brunch Banquet Menu #2 - $69 per person
Enjoy our a brunch like no other, with an abundant feast of Middle Eastern sharing dishes. You can also add 90 minutes of bottomless Nour Bellini or Rosé, for $30 per person, when ordering our brunch banquet menus! Terms and Conditions: Maximum of 20 diners. Includes VAT, excludes service. Valid For: 1 - 20 People Sun 10:00AM-1:30PM
Offer valid until
Dec 22 2019
Brunch Banquet Menu #1 - $45 per person
Enjoy our Middle Eastern sharing menu, with all the dishes you need for a wonderful brunch. You can also add 90 minutes of bottomless Nour Bellini or Rosé, for $30 per person, when ordering our brunch banquet menus! Terms and Conditions: Maximum of 20 diners. Includes VAT, excludes service. Valid For: 1 - 20 People Sun 10:00AM-1:30PM
Offer valid until
Dec 22 2019
Users say