Old Town Hong Kong Cuisine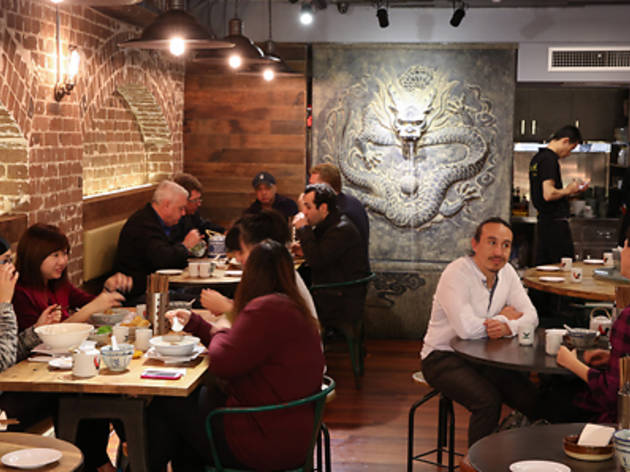 1/10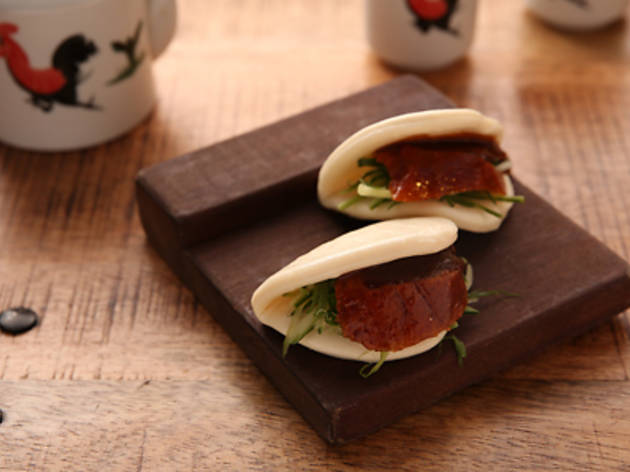 2/10
3/10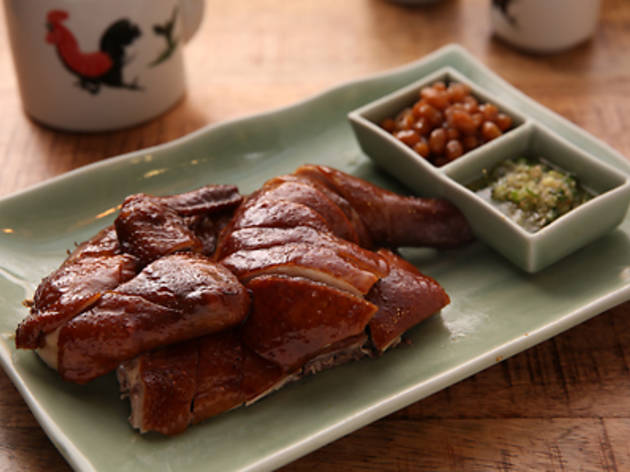 4/10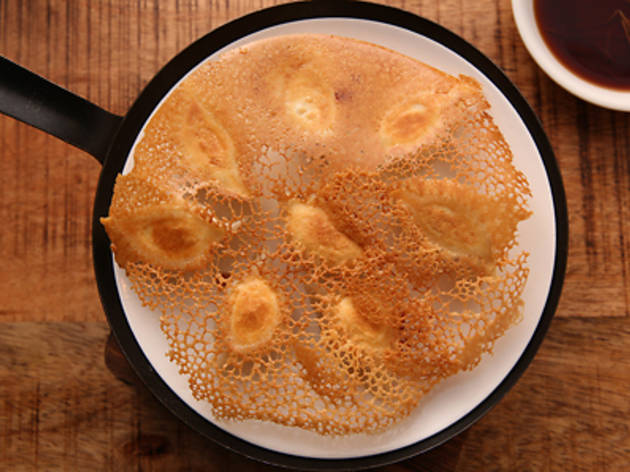 5/10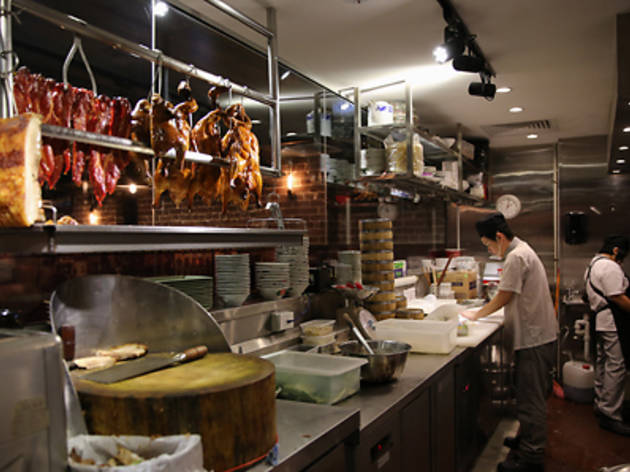 6/10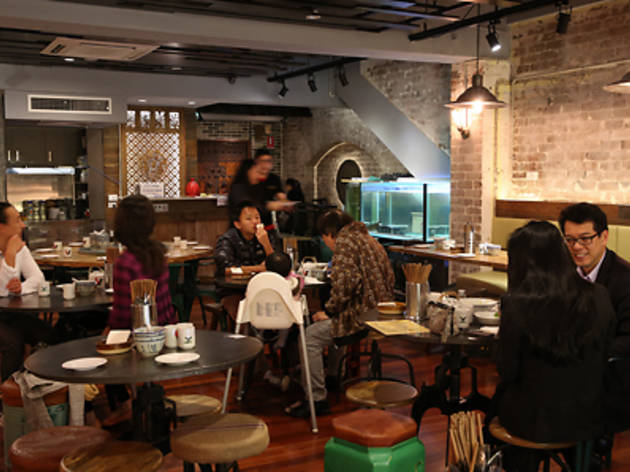 7/10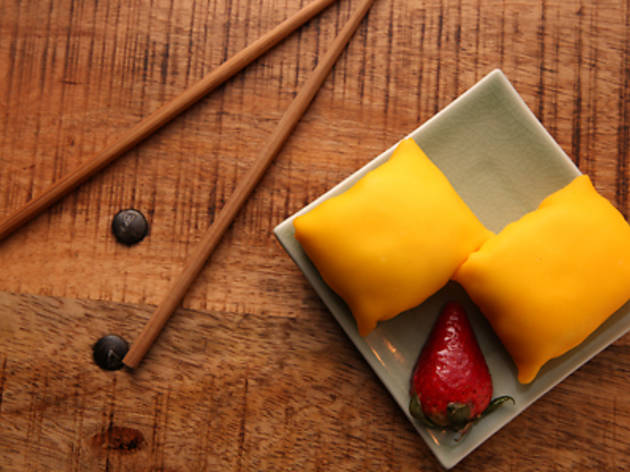 8/10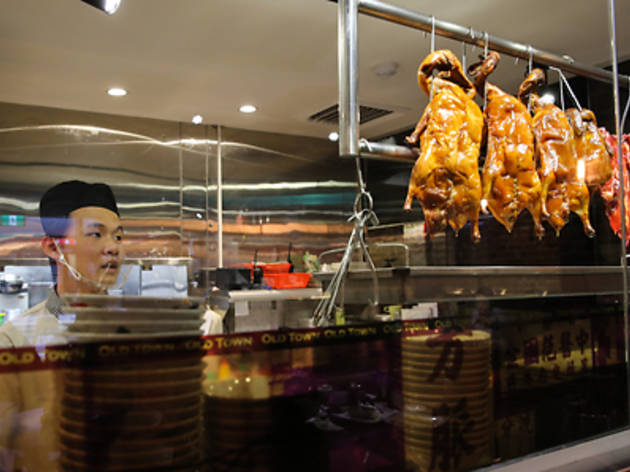 9/10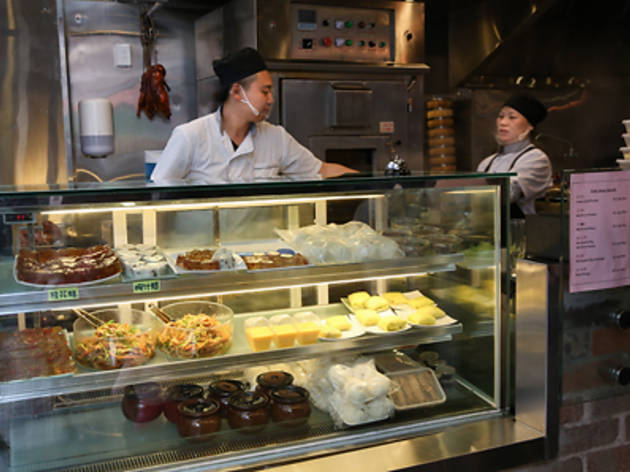 10/10
Time Out says
Oh, upper Dixon Street, will you ever quit amazing us?
It's the mix of value, friendliness and downright deliciousness that sets this casual new Hong Kong-style restaurant apart. The space, with its exposed brick and street-style seating looks like a mix between Mr Wong, Home Thai and House, with a brilliantly lit neon sign out the front. Barbecue ducks hang in the window of the open kitchen while upstairs you'll find the seafood tanks (we're really keen to go back for the fresh mud crab congee).
It's hard not to over order (we just get so excited!) but know this: the food is big. And they're not afraid to let you know when you've ordered too much. On the flip side, you can always take it away and eat the leftovers later. Firm, handmade XO noodles with thin slices of long green onion and a shred of cabbage travel particularly well, as does the sweet, juicy, soy sauce chicken (available as a half or whole) with a side of ginger sauce for dipping.
We can't get enough of the bau here – soft, glutinous little steamed pucks filled with slices of Peking duck, roast or barbecue pork, hoi sin sauce and pickled green onion. And definitely make a point of checking out the roast-duck congee. There's a real strong whack of ginger and most of the flavour comes from the suggestion of roast duck rather than massive hunks in the rice porridge. But that's part of the soothing charm.
Bird's-nest dumplings – pork mince dumplings hiding under a thin, crisp pancake – are lava-hot and slippery. You could go for the dim sum menu and just eat dumplings, actually, like the fat little siu mai and finish with a round of mango pancakes (they make them to order – you can watch them do it in the front window) or try the semi-sweet and ginger fragrant sweet tofu, served warm.
Old Town is one of the fancier, yet still affordable, Cantonese restaurants on the Dixon street of wonders. Get into it.
---
Details
Rating Breakdown
5 star:

0

4 star:

0

3 star:

0

2 star:

0

1 star:

1
Bland mediocre food, money hungry owners and everything is served with a side of bad attitude. Came here at midnight for a late night dessert. We were both getting tofu pudding and tea but rudely told our orders each totalled $9 and didn't meet the $10 minimum spend. First of all, this is a ridiculous rule and second, if you are going to have this, it shouldn't apply when the restaurant is empty. We had to order another dessert since we didn't meet their precious quota by $1 each. Made to feel like we were taking up their precious space and felt like we were just dollar signs to them. He then proceeded to badmouth me to another staff member in Cantonese. Only problem is that I can understand Cantonese.
The wait staff have a horrible attitude and radiate a negative, 'I hate my life' aura. The tofu itself was extremely bland, had no tofu taste and was not as sweet as it should be. The durian pancake was oddly coloured green. Avoid this joint if you want a pleasant, hospitable dining experience without attitude. I will never set foot in this place again, I rather go hungry.