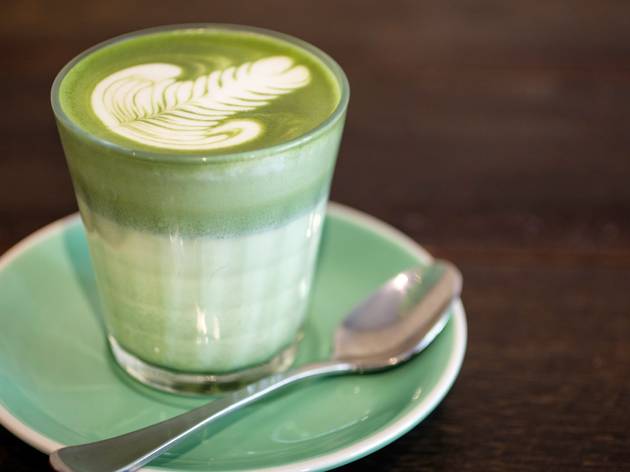 1/12
Photograph: Rachel Murdolo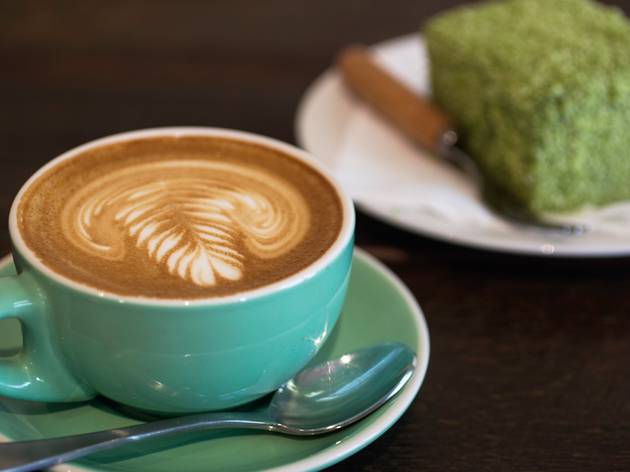 2/12
Photograph: Rachel Murdolo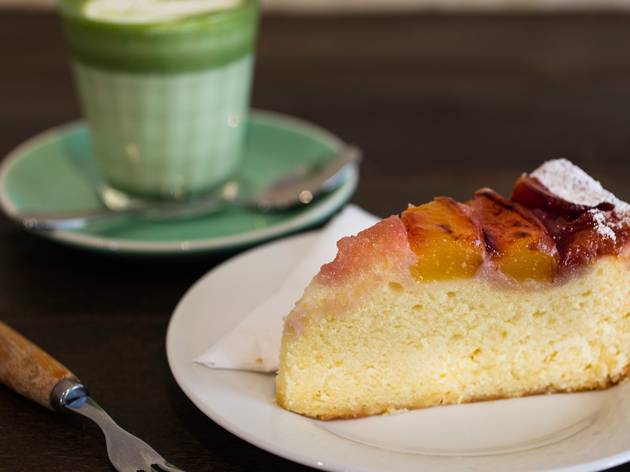 3/12
Photograph: Rachel Murdolo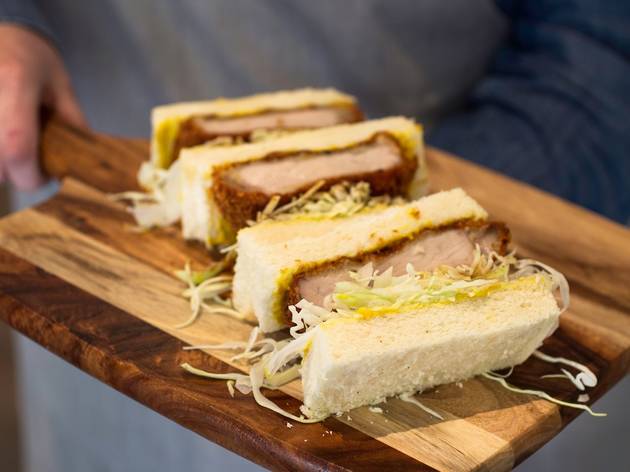 4/12
Photograph: Rachel Murdolo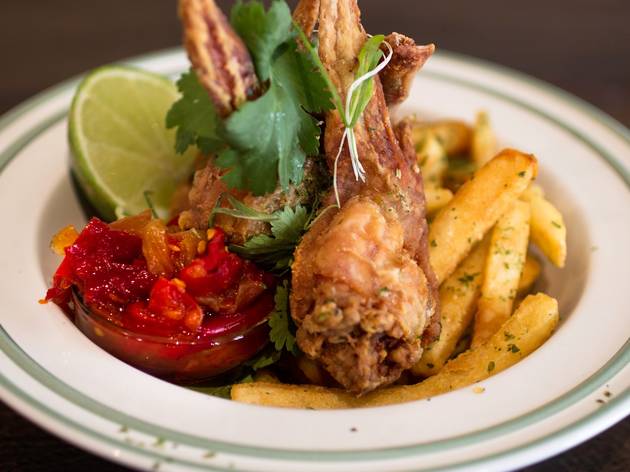 5/12
Photograph: Rachel Murdolo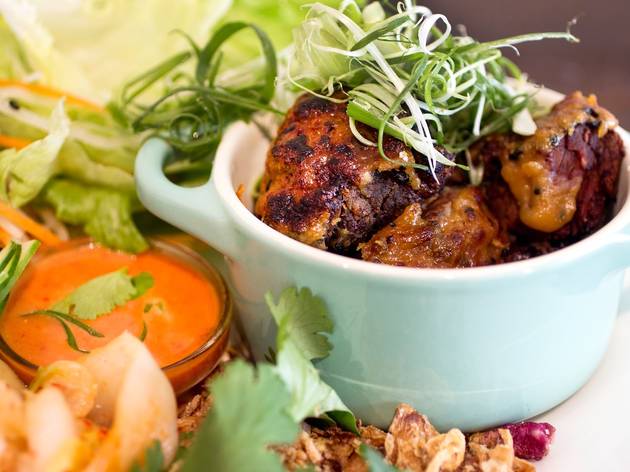 6/12
Photograph: Rachel Murdolo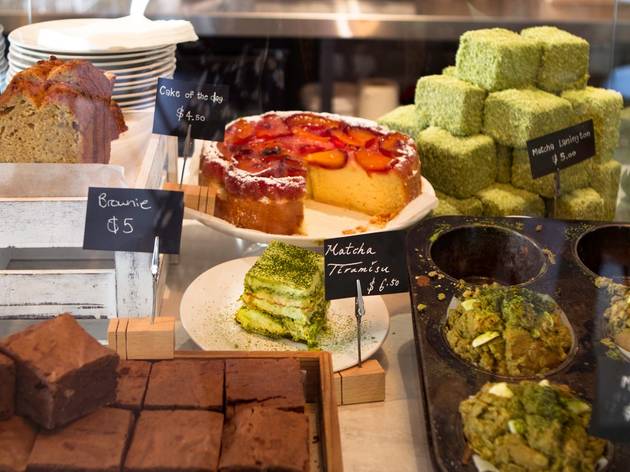 7/12
Photograph: Rachel Murdolo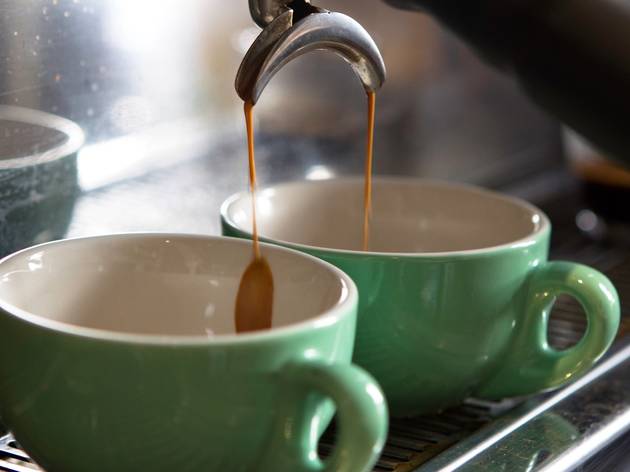 8/12
Photograph: Rachel Murdolo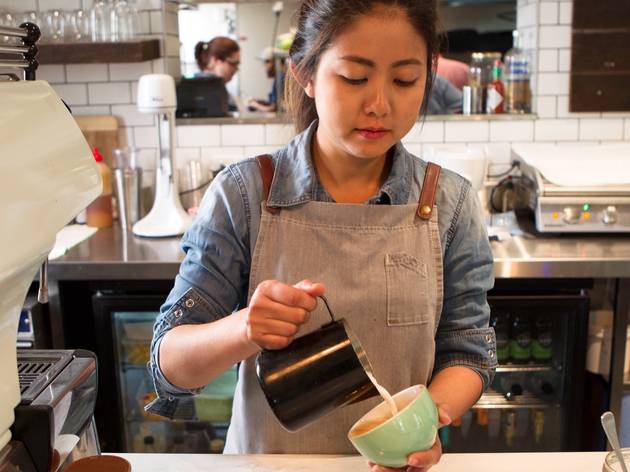 9/12
Photograph: Rachel Murdolo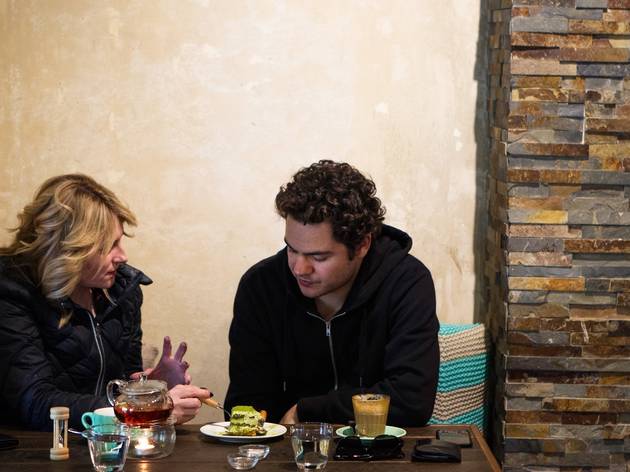 10/12
Photograph: Rachel Murdolo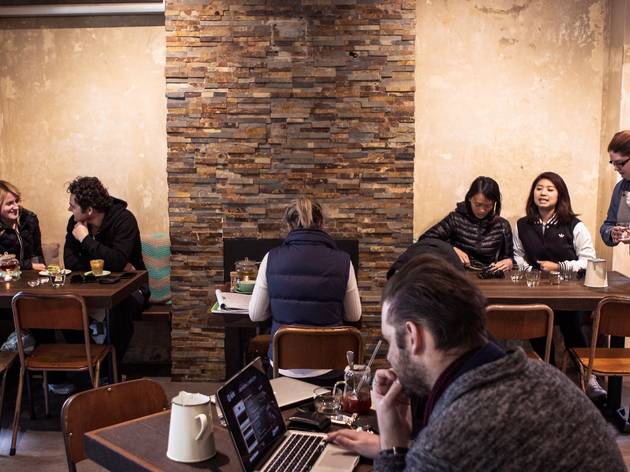 11/12
Photograph: Rachel Murdolo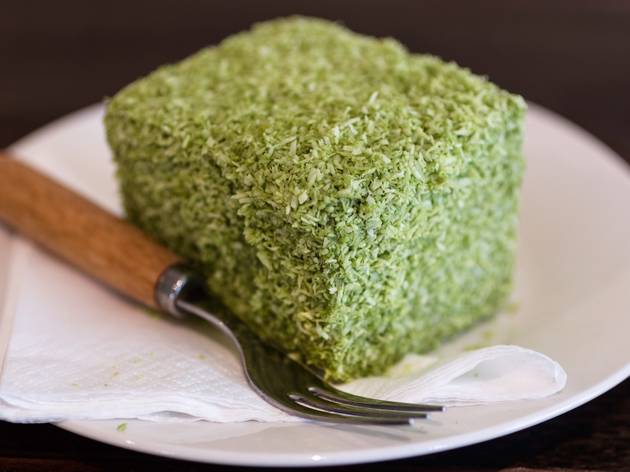 12/12
Photograph: Rachel Murdolo
Time Out says
Did someone say katsu sandwich?
Jesus Christ this is a good sandwich. It has been cut up into three – soft white, crustless bread (thanks mum) encasing massive wodges of succulent, crisp-fried pork, crunchy cabbage, sweet American mustard and sweet'n'sour Japanese barbecue sauce. It's a monster size, the pork significantly thicker than the bread (weighing in at 200g of meat in total). And it's only $10. Are we still in Sydney?
Well not quite, because we're in Redfern, in the new café from Kenny Takayama, ex-head chef at Bills. It's called Oratnek. It's a beautiful building; an old terrace, with a generous garden out front that is filled with tables. It feels a bit like sitting in the garden of your posh aunt's house (which makes the crustless bread all the more adorable). Inside, though, it's a different story. It's got the old-fashioned fireplace, but its reference to the Victorian era ends there. The rest is all austere tiling and industrial lighting, white walls and contemporary wooden furnishing. It feels both welcoming and cool, which is a rare thing indeed.
The food is generally pretty good, albeit a bit hit and miss at times. The sandwich sells itself – you'd be a fool not to order it if you're a porker like us. Another thing to try is the stuffed chicken wings. It's like a chicken wing Kiev, but stuffed with spicy pork instead of garlic butter. The coating is crisp and dry, and inside the chicken is tender and juicy, headed up with a good stuffing of gingery, spiced pork mince. It's served with chips topped with laver seaweed dust and a dip of 'chilli jam', which is more of a capsicum party than a chilli one. But honestly, it's that delicious chicken you're ordering this dish for; the rest is just background noise.
We try the beef short rib san choy bow too, but the beef is a bit dry, which it doesn't need to be – this is a fatty cut after all. The generous range of accompaniments (kimchi, shaved cucumber, carrot and daikon salad, chilli sauce, fried shallots plus iceberg leaves for scooping it all up) lack any punch of flavour to flow it all together, which feels a bit of a shame when these flourishes should add to the dish rather than lessen it.
Skip the beef and head straight to dessert to get yourself a matcha lamington. Matcha is a bit of a thing here (it's a bit of a thing in a few places actually). The sponge has been rolled in matcha icing before putting on its coconut coat, the crumb is solid but not dry, and sitting outside with a creamy flat white on the side (the beans are from Mecca, so are super-smooth, with only the teeniest kicker of heat) this is a pretty nice afternoon tea. If that's not enough matcha for you though, go for the matcha latte, which packs a punch in green tea flavour, and is faintly sweet to help balance out the strong taste.
Need another reason to go here? They are licensed, so that lunch with your mates just got amped up tenfold. Imagine how good that katsu sambo will taste with a beer in your hand? Yeah, you know it. We know it. Just go already.
---
Details
Best selling Time Out Offers