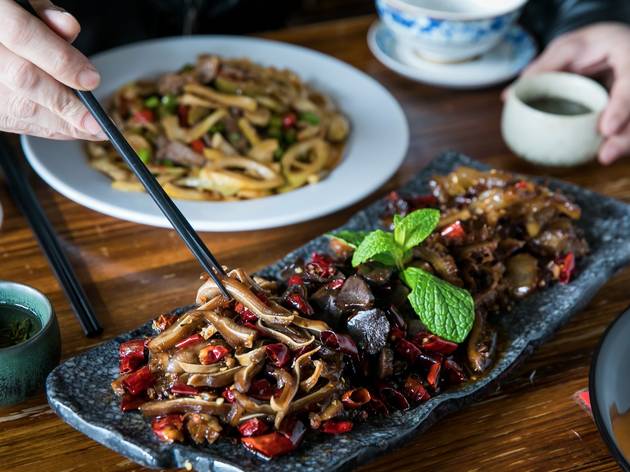 1/18
Photograph: Anna Kucera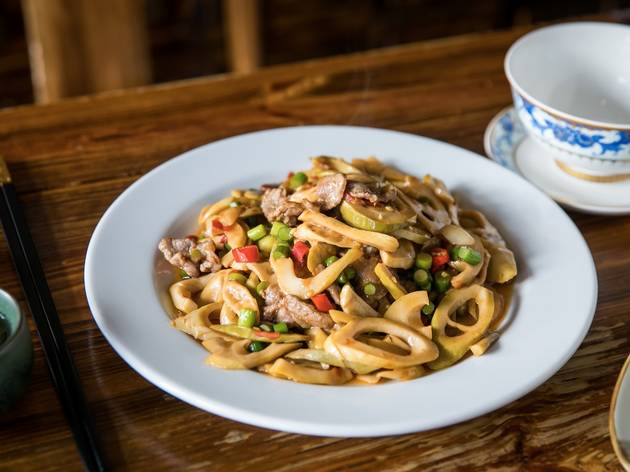 2/18
Photograph: Anna Kucera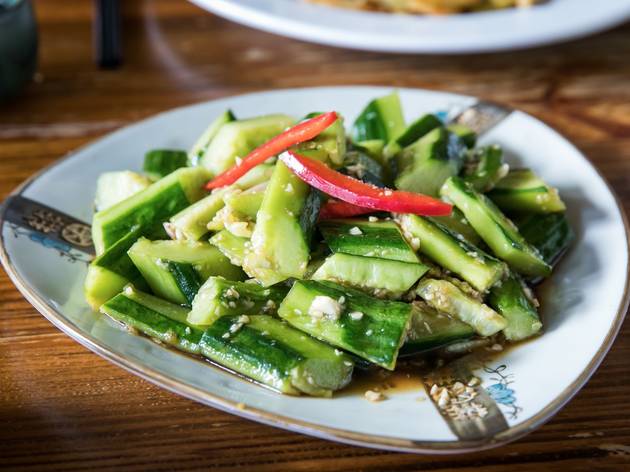 3/18
Photograph: Anna Kucera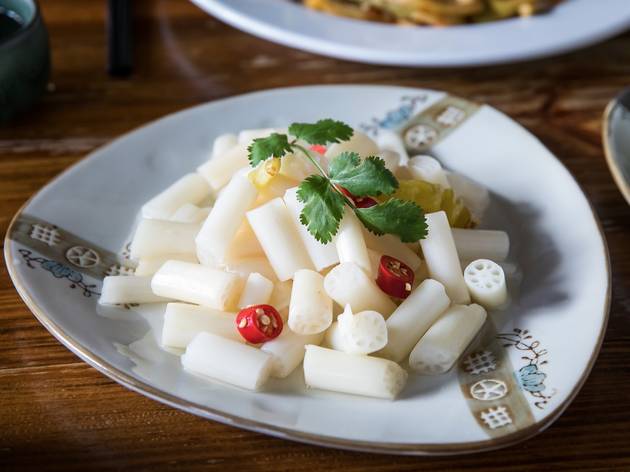 4/18
Photograph: Anna Kucera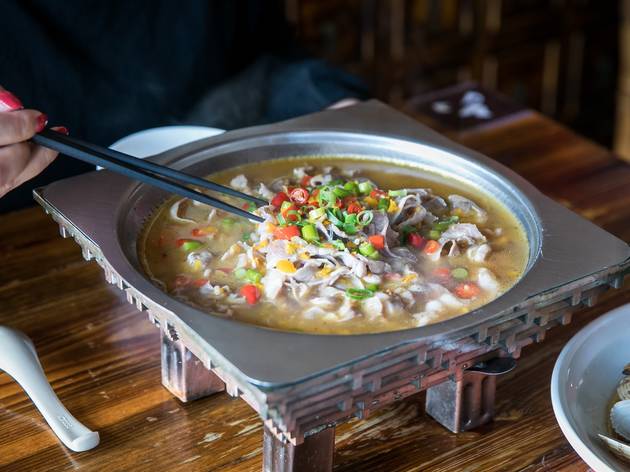 5/18
Photograph: Anna Kucera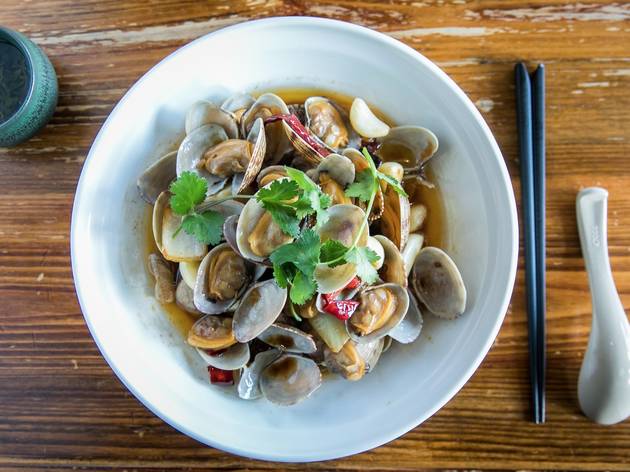 6/18
Photograph: Anna Kucera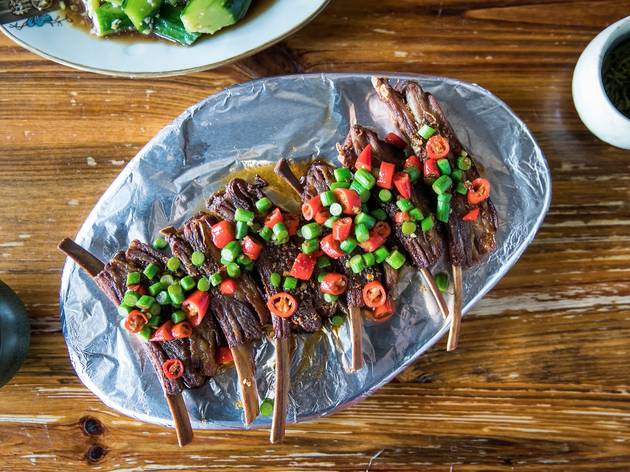 7/18
Photograph: Anna Kucera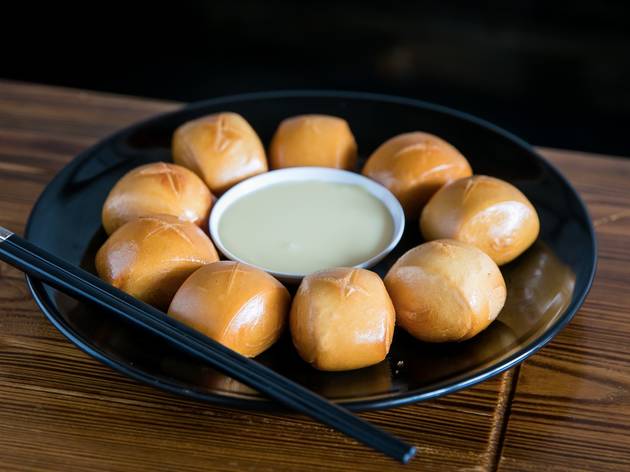 8/18
Photograph: Anna Kucera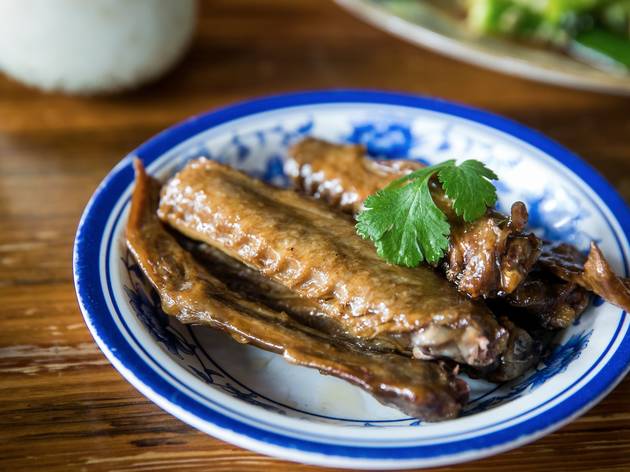 9/18
Photograph: Anna Kucera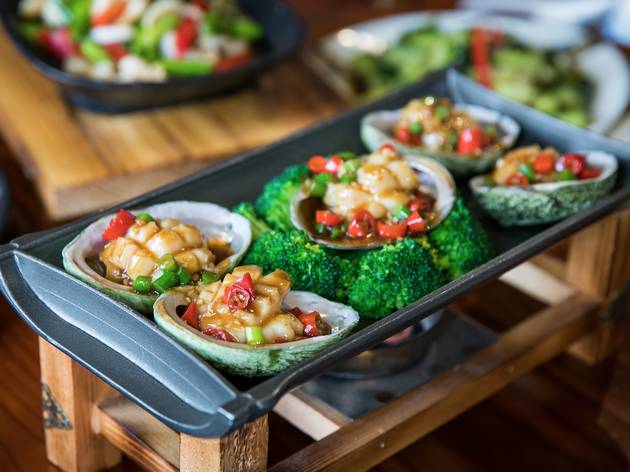 10/18
Photograph: Anna Kucera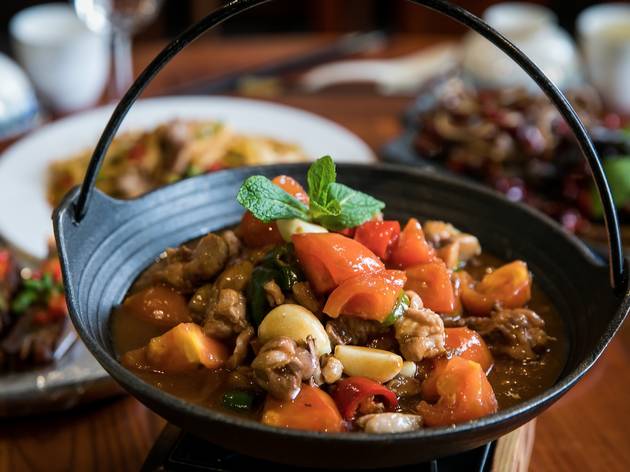 11/18
Photograph: Anna Kucera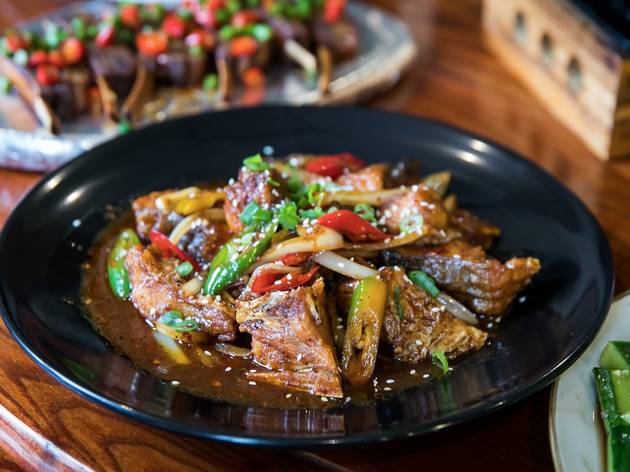 12/18
Photograph: Anna Kucera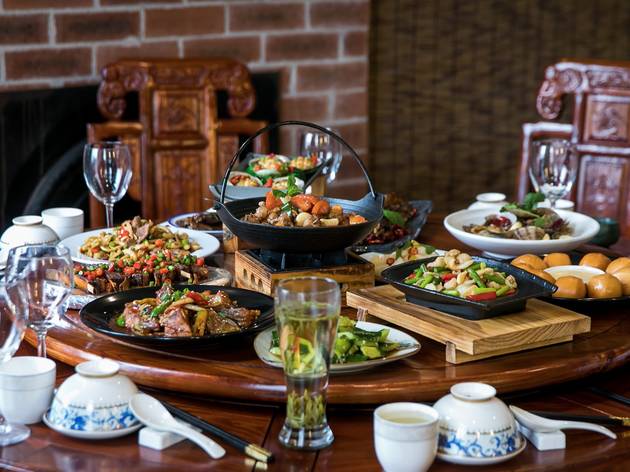 13/18
Photograph: Anna Kucera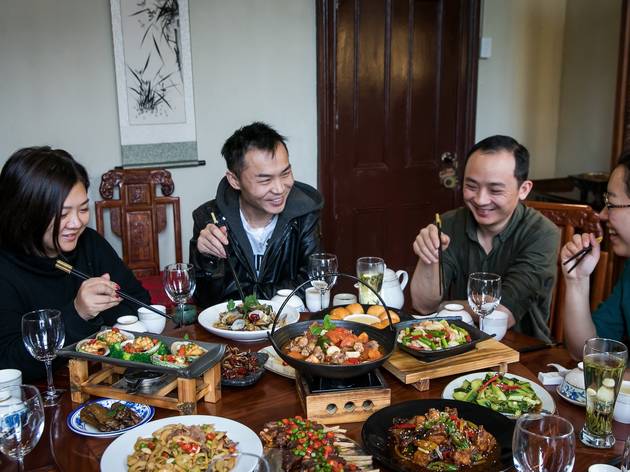 14/18
Photograph: Anna Kucera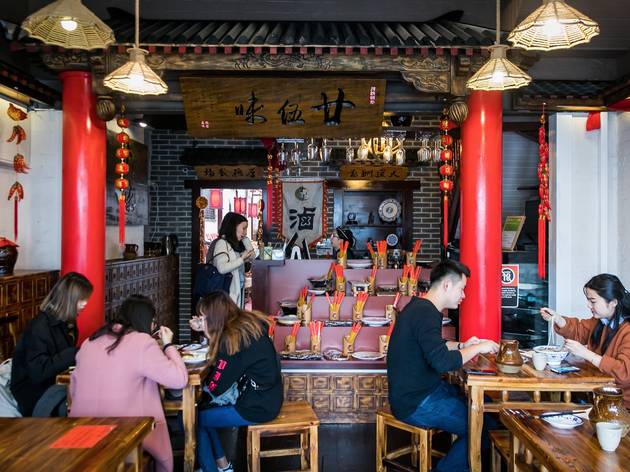 15/18
Photograph: Anna Kucera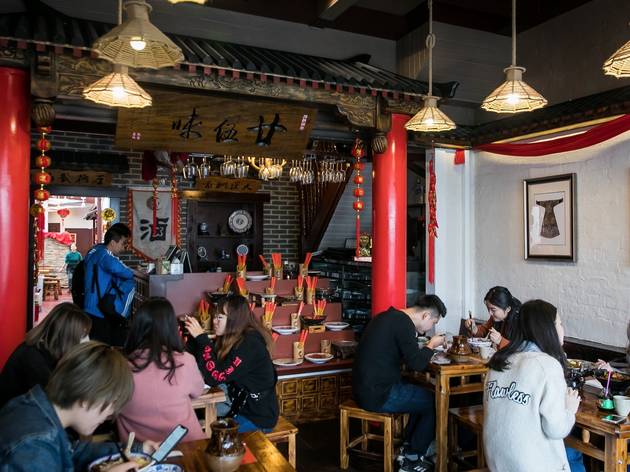 16/18
Photograph: Anna Kucera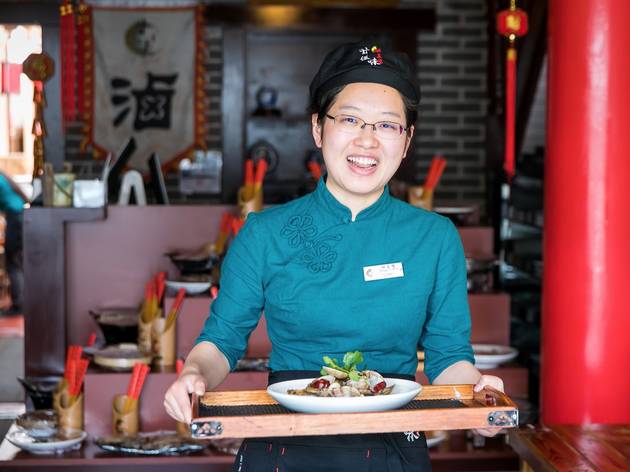 17/18
Photograph: Anna Kucera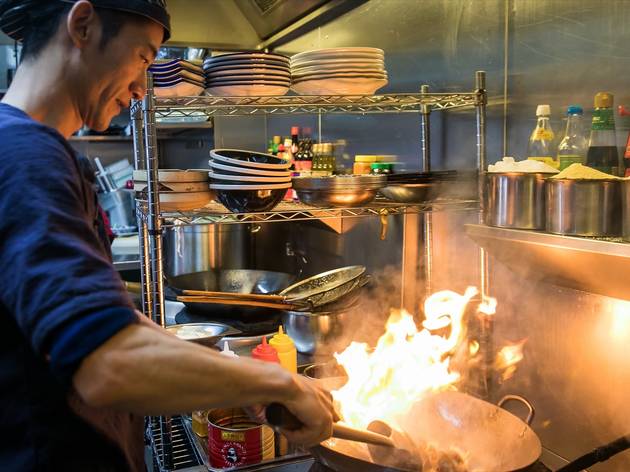 18/18
Photograph: Anna Kucera
Time Out says
Sour and spice make all things nice at this real-deal spot for Hunanese in Newtown
Historically we've seen Asian restaurants move into trendier, gentrified neighbourhoods only to dial up the price and dial down the spice. With little faith in a new audience's appetite for heat and pungency, out went the pickled crab som tums and in came the sweet duck salads.

But Sydneysiders have proven adventurous diners, making Saturday pilgrimages to Canley Vale for northern Vietnamese and Merrylands for Sri Lankan. And now Newtown's main strip is a destination for a devotedly authentic Hunanese restaurant with blazing exotic peppers and unfamiliar preparations.

Pappa's Stew, aware of the steep learning curve faced by many diners, took a leaf out of Japan's lavish replica-food displays, setting up a full spread of their best dishes by the counter for maximum visual assistance. In lieu of staring quizzically at a sparingly translated menu, newcomers can simply point and pick.
A worthy primer on the more-is-more approach of Southern China's Hunanese cuisine is the eponymous Pappa's stew, a bracingly spicy and sour hot pot whose heat is signalled by atraffic light confetti of floating chillies. The rich agricultural region is best known for its lavish use of fresh and pickled peppers – bringing a louder heat than the dry, numbing burn of Sichuan food. They're often paired with sour ingredients for a blow-by-blow match in flavour intensity. Here, super-spicy Hainan yellow lanterns do the heavy lifting, fried until deeply aromatic before vinegar-spiked broth is ladled over the top. The hot pot's contents of thinly sliced beef, enoki mushrooms and vermicelli act as conduits for picking up as much of the addictive stew as possible bar drinking it – a highly inadvisable practice.
For less stressful deliciousness, there's fat, peppery wok-tossed pippies. Fragrant from the sizzle of dried chillies, nutty with whole garlic cloves and sweet from near-caramelised onion, they're a worthy challenger to the reigning black bean and XO preparations.
Or try different a speed altogether next time you're looking for drinks and snacks on King St, by popping in for a nip of baijiu and plates of smoked or spiced, braised or boiled tidbits including quail eggs, duck necks, gizzards or pig ears. The Chinese have been doing nose-to-tail since day dot, making the elevation of commonly discarded produce into an art form. Take the near fleshless duck wing – cooked down in a base of soy, rice wine and rock sugar and made complex with at least a dozen aromatics, from fresh ginger and shallots to dried spices and chillies. The result is the turning of trash into a treasure of a sticky and savoury side snack.

The narrow shopfront is fitted it out like a traditional Hunanese house, with hanging lanterns and a wooden roof above, and calm Chinese ballads playing over the speakers. If you sit facing away from the raucous traffic you could almost forget you're in high hipster territory. The spicy, sour, sweat-inducing food on your table will have much the same effect.
Details
Best selling Time Out Offers