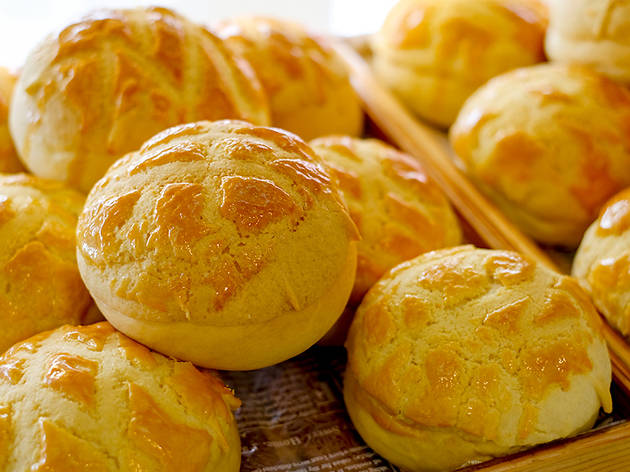 1/4
Photograph: Helen Yee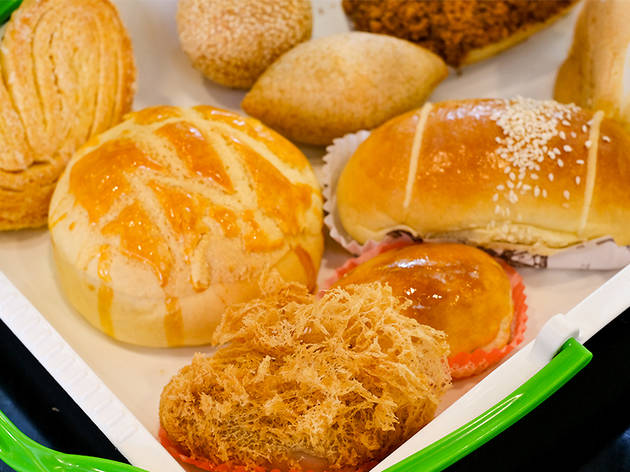 2/4
Photograph: Helen Yee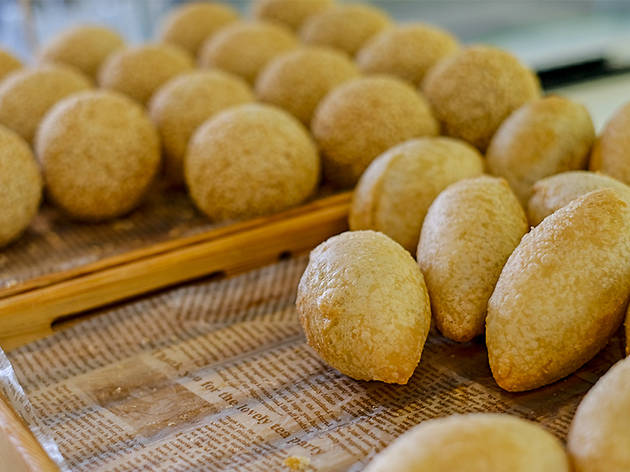 3/4
Photograph: Helen Yee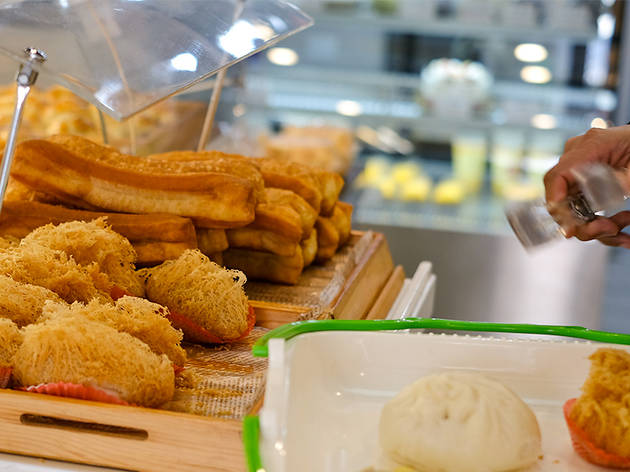 4/4
Photograph: Helen Yee
Time Out says
Load up on all your yum cha favourites for cheap at this Ashfield bakery
We're calling it. This is one of the best Chinese bakeries in Sydney. We're talking super-crisp fried dumplings that retain their crunch, pillow-soft chiffon cupcakes and glossy egg custard tarts in crisp pastry shells.
Haven't been to a Chinese bakery before? It's easy. Grab a plastic tray, a pair of tongs and pick-and-mix your own breakfast, lunch or morning tea for a few gold coins. The set-up at QW Huaxing is particularly fancy, with domed splashguards that retract as you pull out each tray. The descriptions on the labels tend to be brief, but most items come in at less than two bucks, so it's a low-cost risk to try anything new.
The so-called pineapple bun, for example, does not contain pineapple. Regulars will know this plain, sweet bun gets its name from its sugary crust – a golden chequered top that looks like pineapple skin. Hot tip: take this one home and eat it with a thick slab of butter, just like they do in Hong Kong eateries.
The fried treats are notably impressive here, devoid of any lingering grease and commendable for the way they hold their shape and retain their crunch for hours. Ham sui gok, the deep-fried combination dumpling shaped like a football, is out-of-this-world good. Sink your teeth past its thin, crisp shell into sticky glutinous rice dough and sigh as you hit a goldmine of saucy pork mince. Also great is the wu gok, a deep-fried pork and taro dumpling that resembles an intricate lace-coated egg. And don't miss out on the beauty that is the red bean sesame ball: a sturdy, glutinous orb blanketed in crunchy, nutty sesame seeds with a pocket of smooth red bean paste in the middle.
More Western-style desserts include palmiers, cream buns (with buttercream or fresh cream) and skewers of doughnuts filled with red bean or custard. It's worth trying some of the more traditional sweets like Cantonese white gourd pie – a soft, flaky pastry filled with winter melon (colloquially dubbed "wife cake"), as well as the preserved egg cake that includes a hunk of century egg encased in lotus paste.
Add a couple of piping hot har gow, pork siu mai or char siu bao from the warming unit at the front if you're peckish. Or raid the freezer of yum cha staples (including chicken feet) for all-out snacking at home.
Details
Best selling Time Out Offers