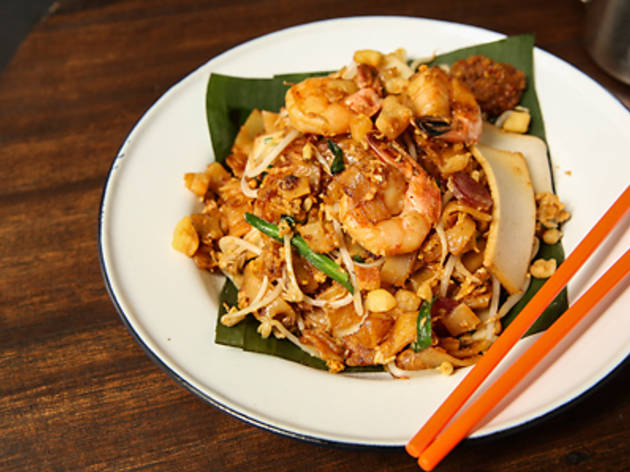 1/6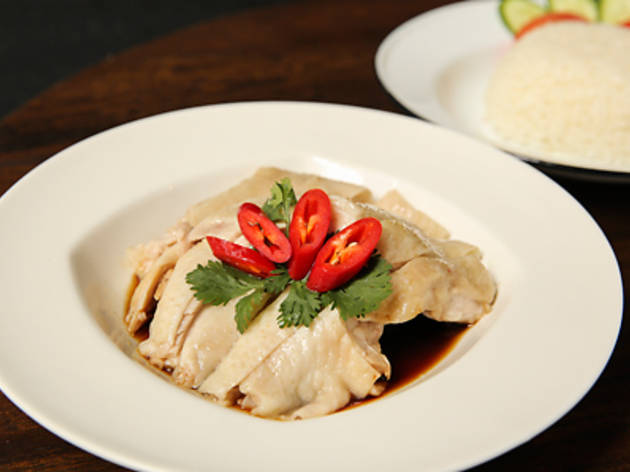 2/6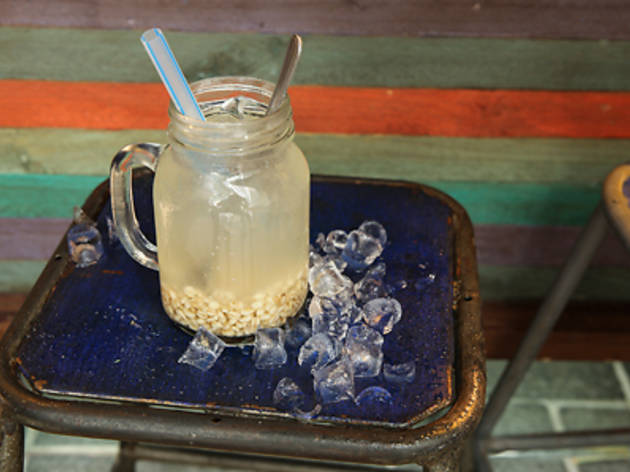 3/6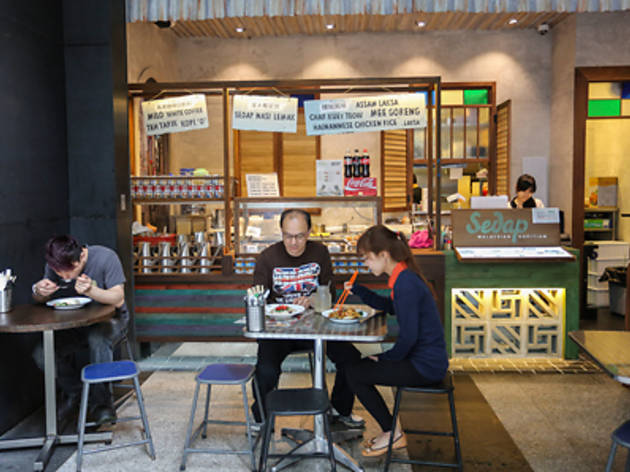 4/6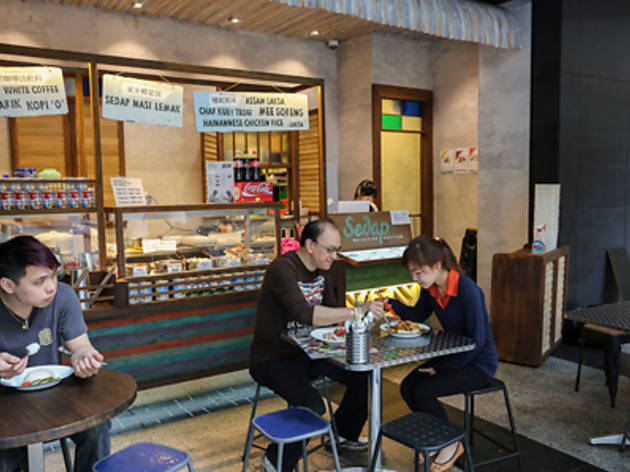 5/6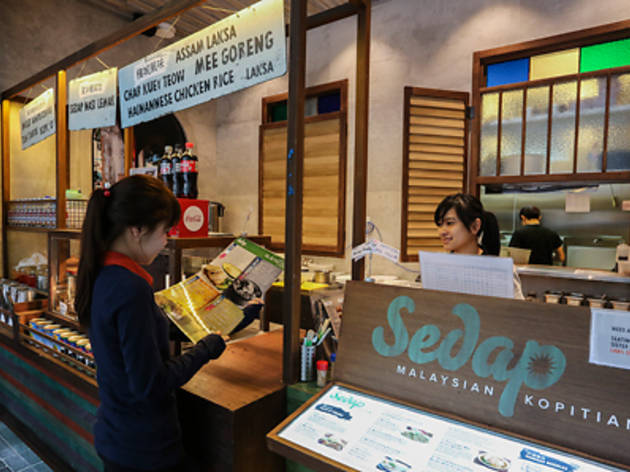 6/6
Brave the queues at Sedap and get your face in a char kway teow
A gussied-up hawker stall selling tasty Malaysian food in the open air right in the CBD? Oh boy. Such is Sedap's awesomeness that it's a bit of a battle to get a table, and you'll no doubt be sharing with a stranger, but you never know your luck in a big city – maybe they'll let you try their Hainanese chicken rice in exchange for a bit of nasi lemak or char kway teow.

Up until now, we probably would've given Alice's Makan our vote for its char kway tow, that great dish of flat rice noodles, Chinese sausage, fish cake and prawns, but there's something a little more refined, a little more wok-smoky, about Sedap's. Chicken rice-wise, our pick is still Sayong Curry and Laksa – the little stall in the food court under the Town Hall Woolies. Here at Sedap, the chicken may be beautifully silky and the rice may be fragrant, but the accompanying bowl of chicken broth is a little watery.

The nasi lemak, good as it is, may not be enough to drag you away from your regular inner-city haunts, but if you haven't had it before we'd suggest ordering up. You get a pile of rice cooked in coconut milk, a rich curry (we like chicken thigh on the bone best), peanuts, sambal, a boiled egg and fresh cucumber. Take yours with a barley water and a long walk – this here's cardiac-arrest town.
Venue name:
Sedap Malaysian Kopitiam
Address:
161 Castlereagh Street
2000