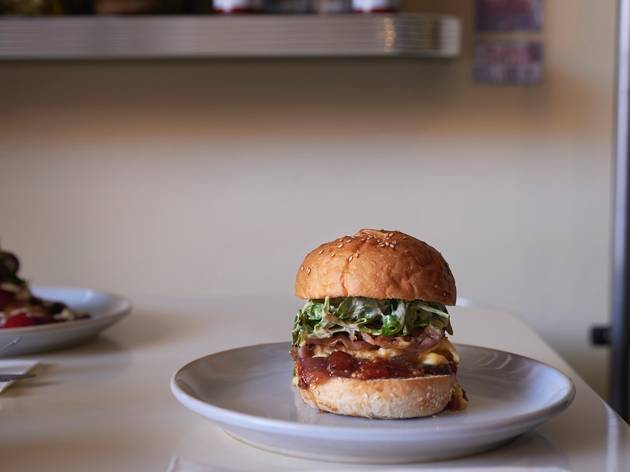 1/9
Photograph: Kit Baker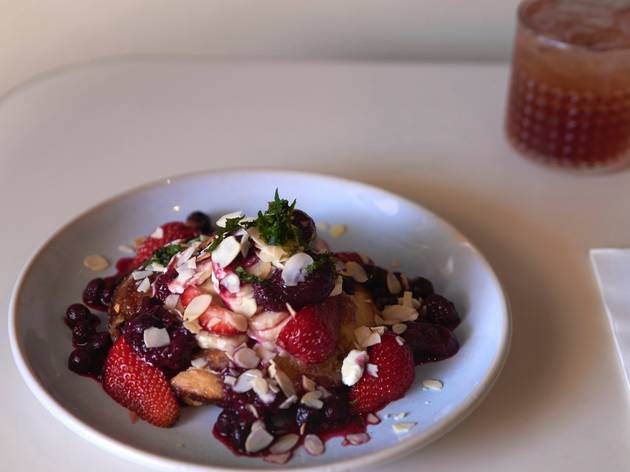 2/9
Photograph: Kit Baker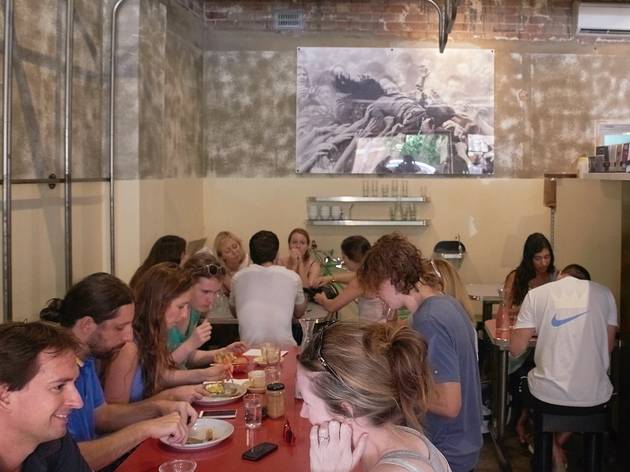 3/9
Photograph: Kit Baker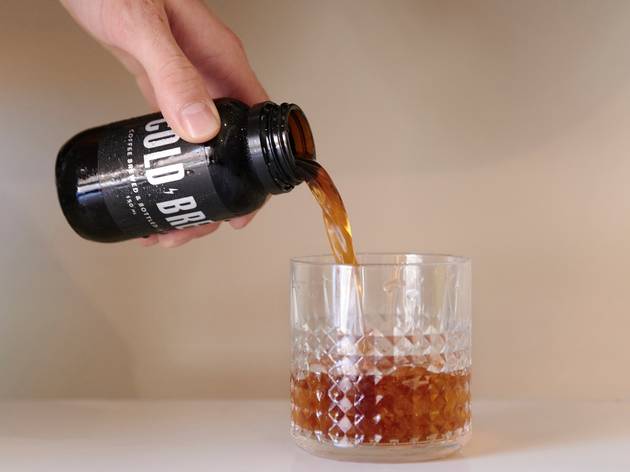 4/9
Photograph: Kit Baker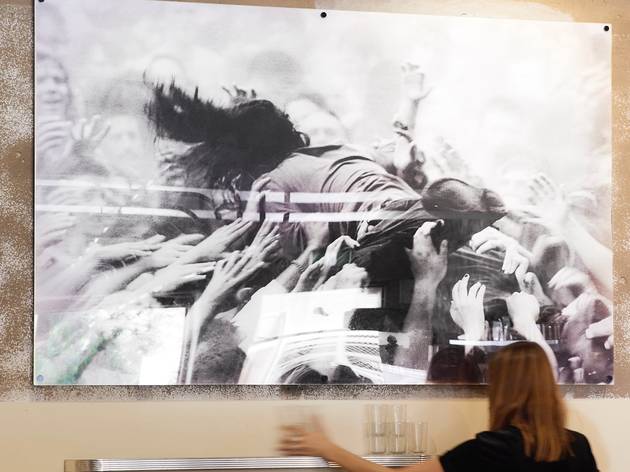 5/9
Photograph: Kit Baker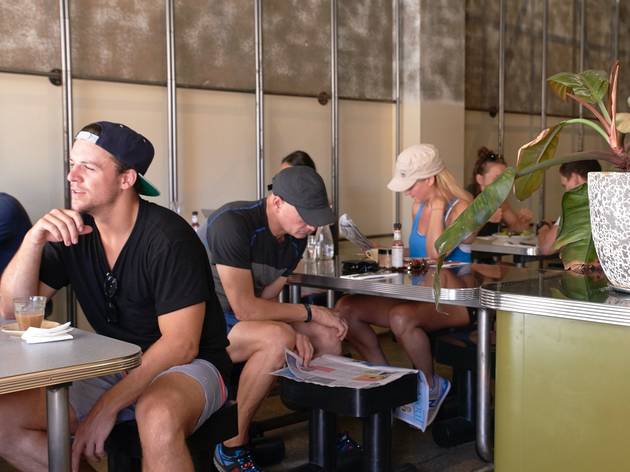 6/9
Photograph: Kit Baker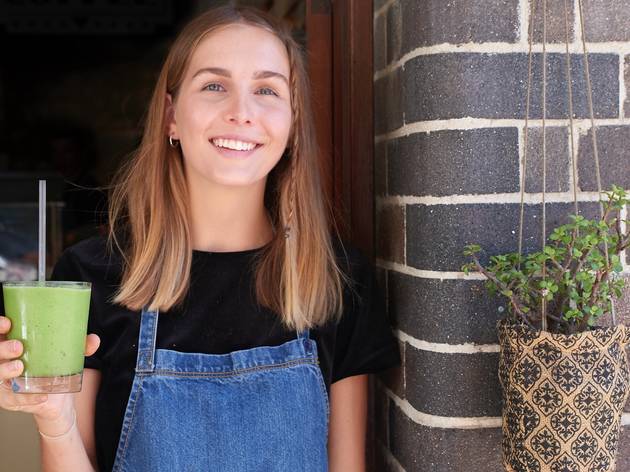 7/9
Photograph: Kit Baker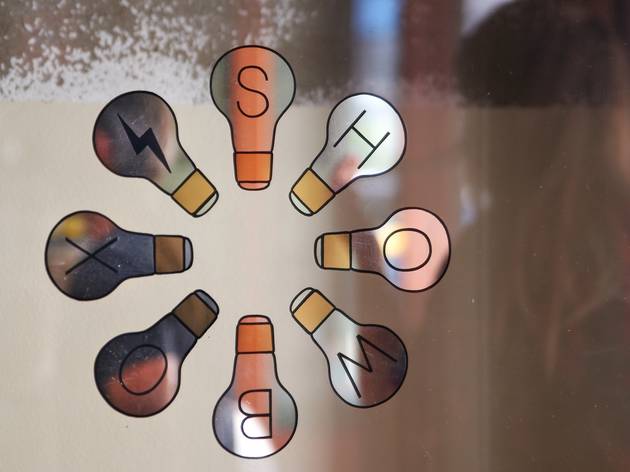 8/9
Photograph: Kit Baker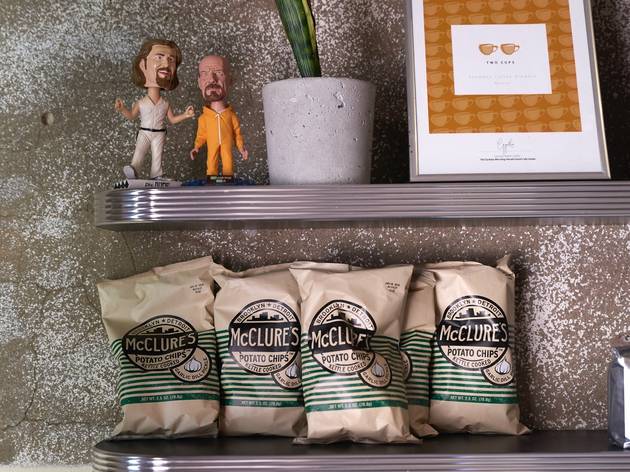 9/9
Photograph: Kit Baker
Time Out says
A Manly café that provides fuzzed-out rock and full throttle coffee first thing in the morning
If you're in Seattle, the Showbox is a famous music venue that hosts the likes of Caribou, Marilyn Manson and Amy Schumer. If you're in Manly, Showbox is an excellent little café on Whistler Street where drinking vinegar is a treat and not something that happens if you blaspheme in front of your gran.
The vinegars in question hail from Portland and you can choose between pomegranate, ginger and honey. They mix one part vinegar (maybe it'll help if you think about it more like a shrub than something you'd dress your salad with) with four parts soda water. Our ginger number is sweeter and fizzier than kombucha, but the fermented kick at the end makes it a far more interesting and refreshing beverage than your average soft drink. Consider us converted. On a stinking hot morning they also bottle up dark brown medicine bottles with cold brewed coffee that you pour out into a glass tumbler over ice – it's a pick-me-up with all the theatrics of Scotch and none of the burn.
If it's too early to brook anyone messing with your caffeine delivery system, they have
Mecca
beans for milk coffees, a rotating roster of beans like
Melbourne's Seven Seeds
for those who take it black and
Reuben Hills
on the filter list.
Now that you're awake and your digestion is in tip-top shape it's time for sustenance. Aside from the whole Paleo caper, there isn't a café in Sydney that doesn't do a breakfast roll so it's a very good measure of a kitchen's abilities. And Showbox's versionis excellent. They call it the 'pegg roll' and it's a sesame seed bun stuffed with folds of cheesy scrambled egg, crisp fried pancetta, rocket, a chunky onion relish and mayo. They also have hot sauce on the table to fire things up.
Their banana pancake gets puffed up in the oven, ending up like more of a syrupy pudding than a pancake – it's one for a sweet start. Next time, we'll go to town on the open sandwiches. We spy our neighbour with one that sports smoked salmon, a bank of potato salad and a festive cap of pink radish, and we want in.
It's a small space packed with the metal rimmed tables you'd expect in a diner and chunky black stools to perch on, and it's popular on weekdays, so weekends must be madness. But it's worth the effort. Aside from a purely decorative metal rack that attaches to one wall and arches overhead the interior is mostly a display of pickles, vinegars, and coffee accoutrement, and one massive blown up black-and-white photo of Chris Cornell crowd surfing at a Soundgarden gig. But the tunes are much gentler – Kurt Vile, Pearl Jam, Hendrix and Strands of Oak provide a fuzzed-out soundtrack that's pitch perfect for a coastal café.
Summer may be over but there are still plenty of reasons to hit Manly during daylight. A multi-beverage breakfast here should now be at the top of your list.
Details
Best selling Time Out Offers