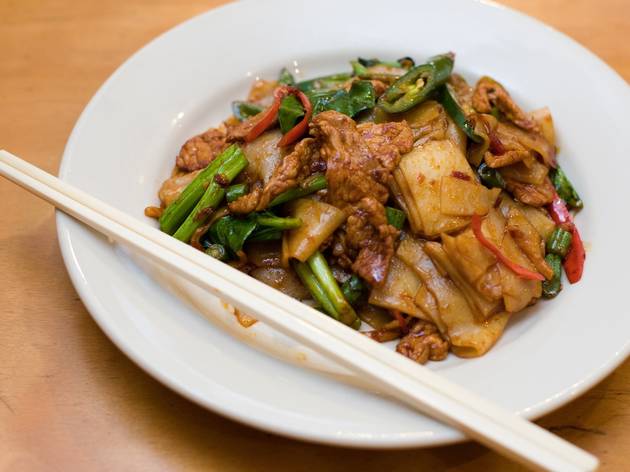 1/7
Photograph: Daniel Boud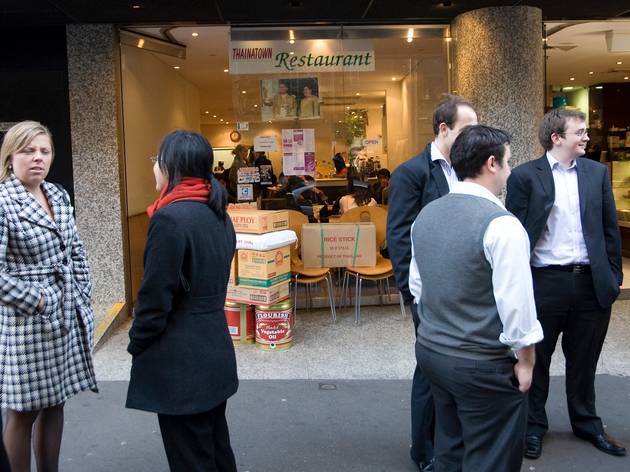 2/7
Photograph: Daniel Boud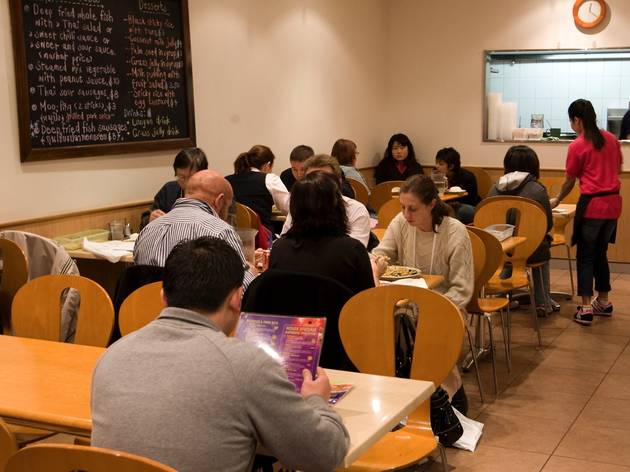 3/7
Photograph: Daniel Boud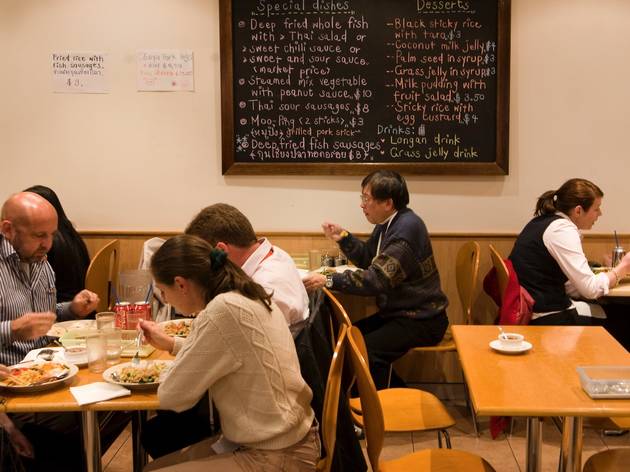 4/7
Photograph: Daniel Boud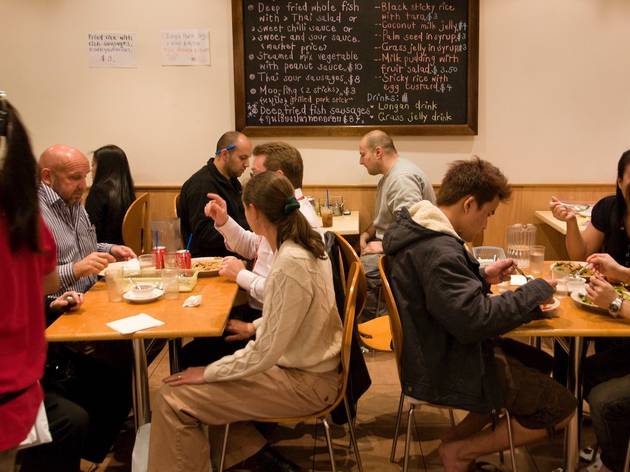 5/7
Photograph: Daniel Boud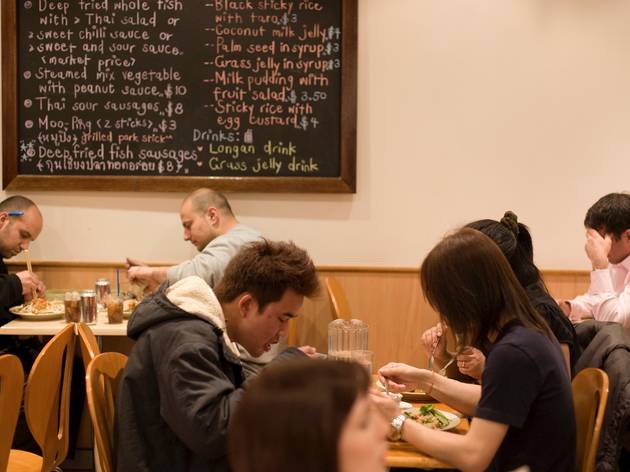 6/7
Photograph: Daniel Boud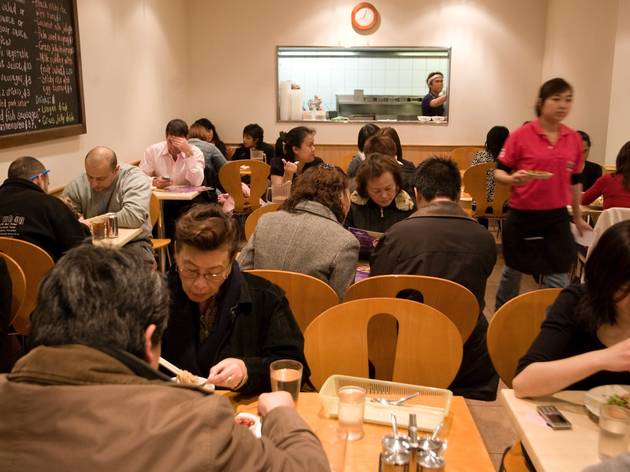 7/7
Photograph: Daniel Boud
Time Out says
We had a little trouble finding Thainatown. The bartender at a nearby pub seemed confused: "Chinatown? Mate, this whole area is Chinatown," he responds. "No, no, I said 'Thainatown'. Um, never mind."

Thai-pun confusion aside, ask anyone who truly knows their Thai food and they'll happily point you in the right direction.

Tucked beneath the Harry Seidler-designed North Apartments on Goulburn St, this isn't so much a fine dining (or interior design) destination but the venue for an authentic, efficient, price-friendly meal. Reminiscent of old school Hawker centres found around Chinatown, there's a low-key, fuss-free vibe that attracts students, the after-work crowd and Thai aficionados alike.

Thainatown holds true to its authentic roots reflected in some of its more colourful menu items such as the tom jued luert moo - boiled pork blood jelly, intestines, minced pork, pork liver and vegetables with clear soup.

Never fear, there are plenty of equally authentic dishes that don't involve offal if that's not your bag.

A mixed selection of entrée dishes turn up a few gems including the fish cakes - hand shaped, aromatically spicy and actually taste of fish - these are not your cookie cutter McThai variety. The grilled chicken satay and house special pork moo ping are marinated, skewered and perfectly charred, giving them a smoky flavour. Well-priced, small servings mean you can try a few dishes without ruining your appetite or budget.

Another house special, moo pa stir-fried is a colourful stir-fried pork belly creation, with fresh green peppercorns (still on the stalk), chilli, garlic and bamboo shoots. This dish is a riot of flavour and texture - the richness of the pork is cut by the sharpness of the chilli and the crisp freshness of the bamboo.

The pad keem mao which arrived next is a good litmus test for any Thai restaurant - a spicy wok-fried rice noodle dish, traditionally made with chicken. The chefs here make no apology when it comes to delivering this renowned spicy dish. Cooler in texture though not in spiciness is that som tum, a delicious shredded green papaya salad dressed with a chilli and lemon infused fish sauce.

If the spice gets a little too much, grab a fresh coconut juice and try the grilled beef crying tiger. Served with a tamarind, garlic and dry chilli sauce, this dish sits on the milder side of the fence.

The verdict? A good low-key, modestly priced destination for authentic Thai with spicy flair.
Details
Users say