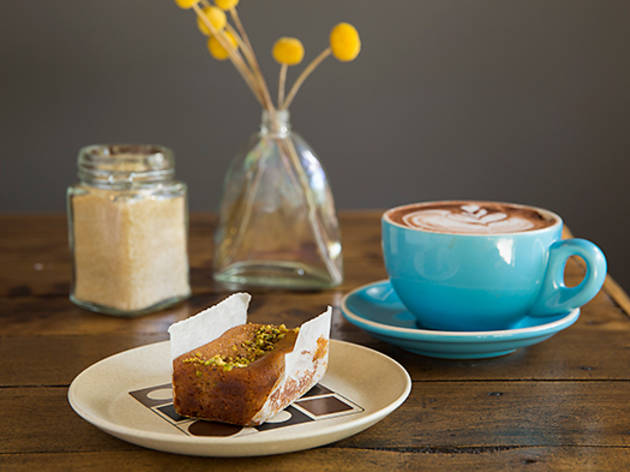 1/14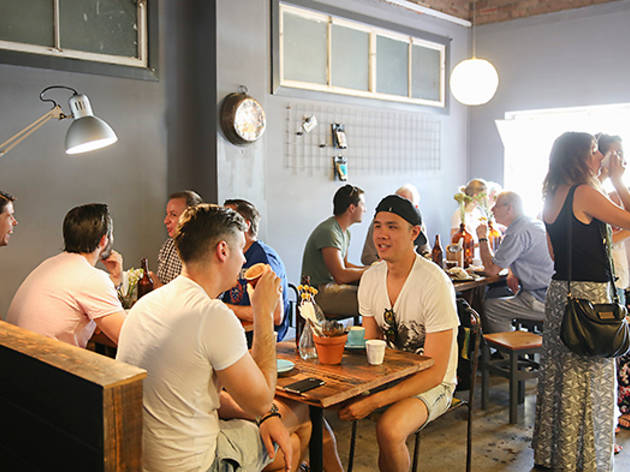 2/14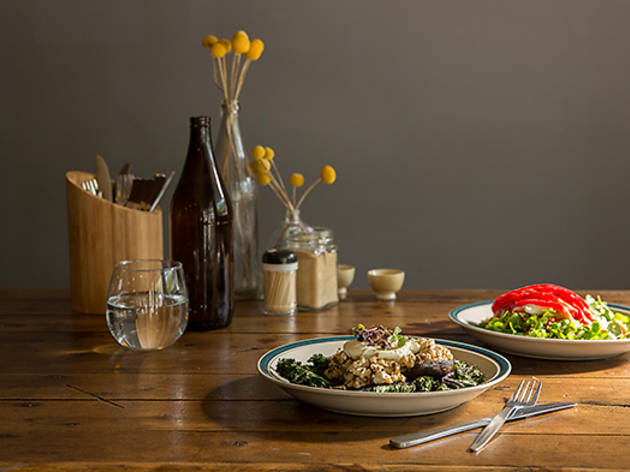 3/14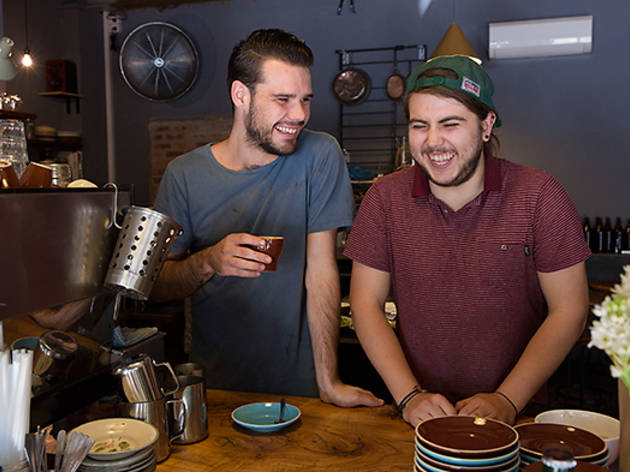 4/14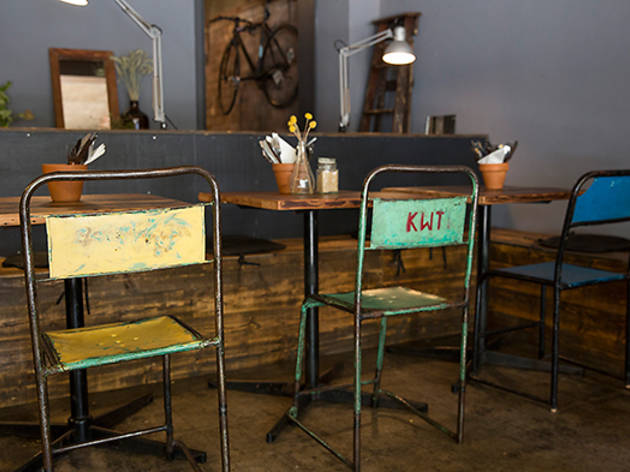 5/14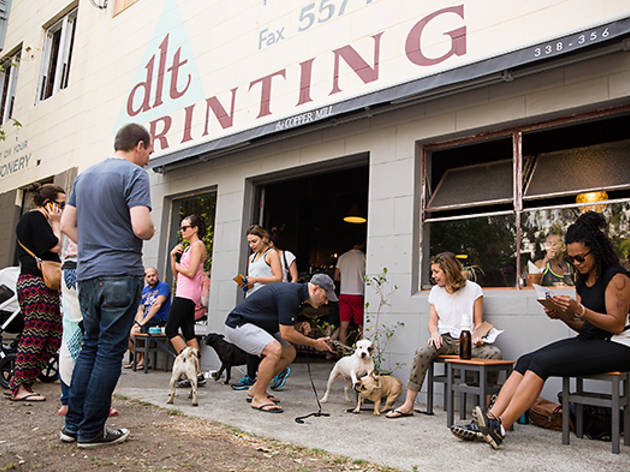 6/14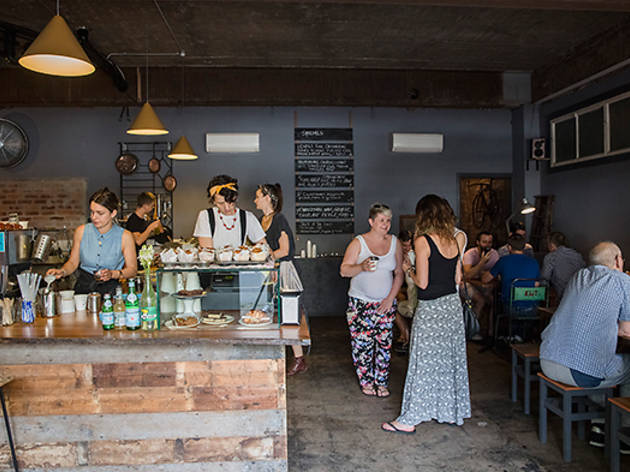 7/14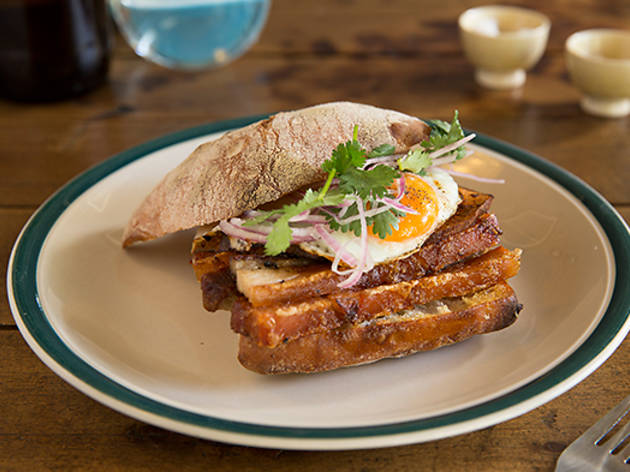 8/14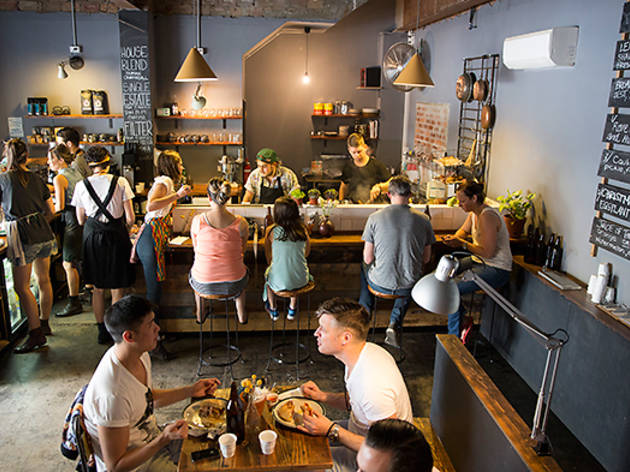 9/14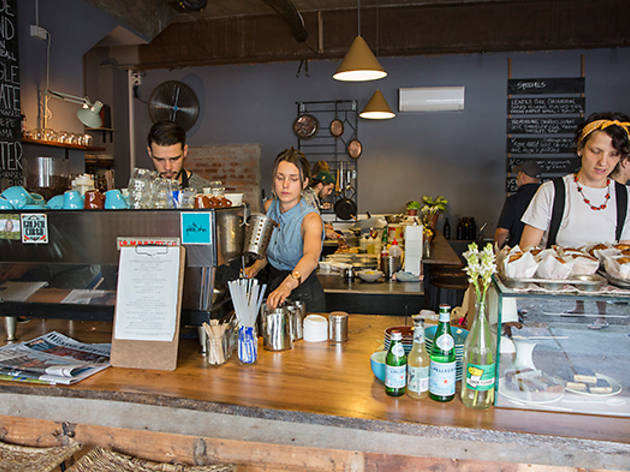 10/14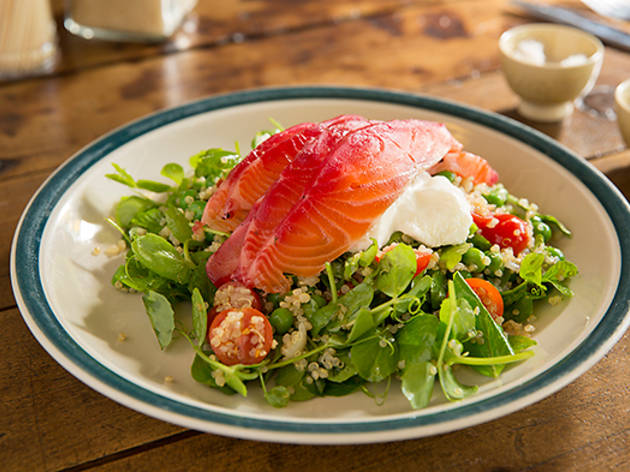 11/14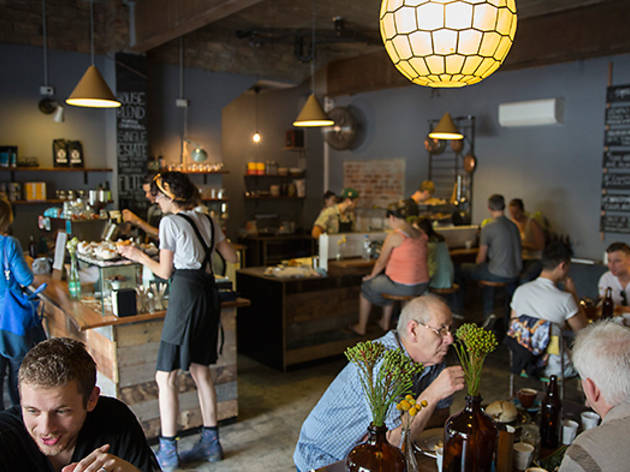 12/14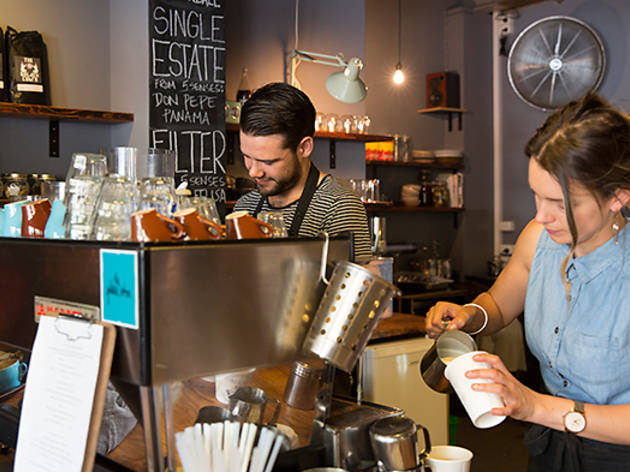 13/14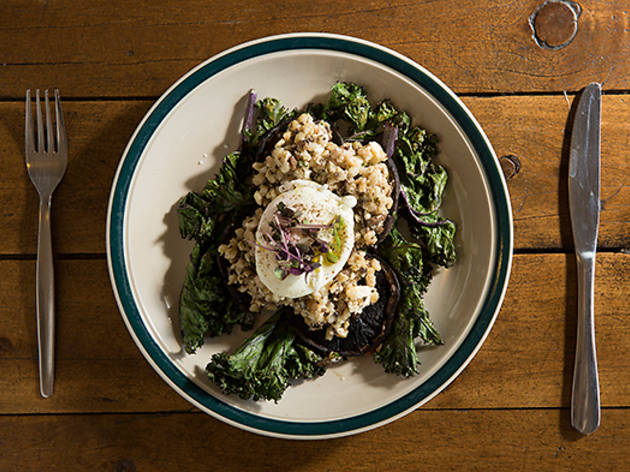 14/14
The Copper Mill is manufacturing a hot chocolate that makes us seriously question our coffee allegiance
You may recall last seeing the perennially apron-clad Rebecca Keane behind the coffee machine at Shortlist, the Darlington espresso bar she opened in 2010. Fast forward a few years and she's back flexing some serious coffee muscle alongside two former Shortlist managers, Jake William Thomas and Hugh Piper, at this new Alexandria café.

What was once an old printing press (and also rumoured to be have once been an illegal drug ring called the Prickly Pear Poison Co) is now a high-ceilinged sanctum filled with the heady scent of Golden Cobra's Human Cannonball blend and some cruisy tunes.

Copper Mill is a much larger scale operation than Keane's first café. The tamp-happy trio wanted to step away from the quick-fire espresso bar of their past life and make a space where people would want to stop for a while. And boy, do we ever.

The kitchen is kept very busy punching out what they're calling 'Peruvian B'n'E rolls'. This translates as a Brickfields roll stuffed with a thick slice of roast pork belly complete with crackling, a fried egg and sweet potato slices, with the condiment dream team of lemon mayo and an onion-and-capsicum salsa thrown in the mix. You'll need two hands to eat it – it's a full-cooked breakfast disguised as a sambo.

If bacon is a 'sometimes food' order the cereal. You get little puffed quinoa balls which are a little like teeny tiny Rice Bubbles in texture mixed with honey-coated nuts, chopped dates, dried apricots, coconut, yoghurt and fresh pear slices on top. It's all the best bits of muesli and scroggin in one protein-packed little bowl.

Oh, and sandwiches are dead to us now that we have had the spring salad of white beans, diced tomato, fresh peas, mint, fetta, hazelnuts and salty little pieces of fried pancetta.

If you want a brownie or a little individual Persian love cake then go for gold – there are no wrong answers at Copper Mill. But could we just draw your attention to the coconut hot chocolate on the menu? Colden Cobra chocolate powder is mixed with coconut milk and vanilla and a little cow's milk for froth's sake. It's basically a coconut rough in silky, liquid form and you may find that everything else you drink thereafter pales in comparison.

Even if you're only casually interested in cinema history, allow time to check out the bathroom. The walls are papered with pages from an encyclopaedia of classic film villains from the Claw to Frankenstein's Monster and the House of Usher (the house itself is considered a villain).

The Copper Mill has popped up on Mitchell Road like an oasis in a desert of apartments and industrial blocks and they have brought much-needed coffee, coddled eggs and crackling with them. And joy. Boundless, breakfast-fuelled joy.
Venue name:
The Copper Mill
Contact:
Address:
Suite B 338 - 356 Mitchell Road
Alexandria
2015

Opening hours:
Mon-Fri 7am-4pm; Sat 8am-4.30pm; Sun 8.30am-3pm