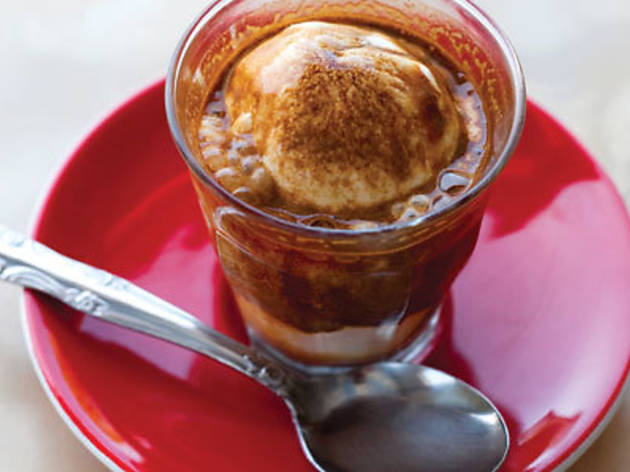 1/12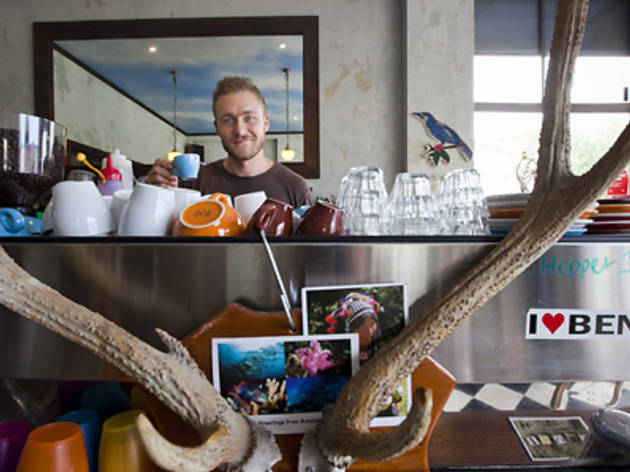 2/12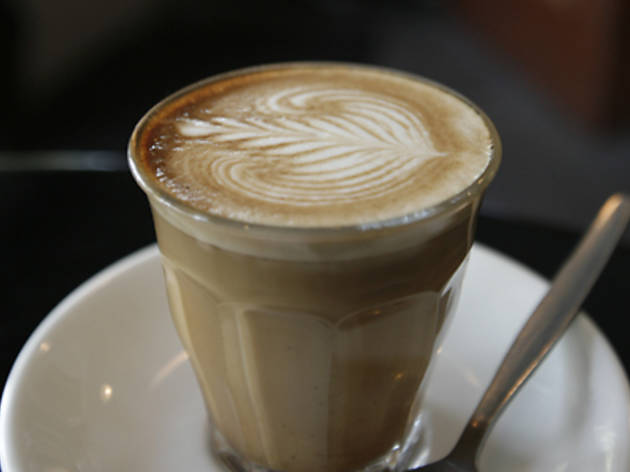 3/12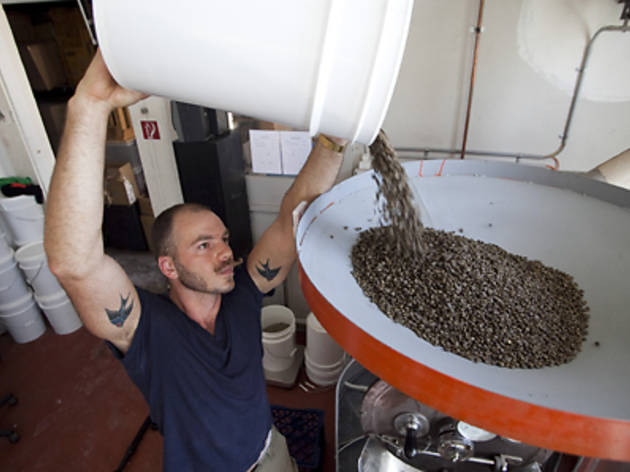 4/12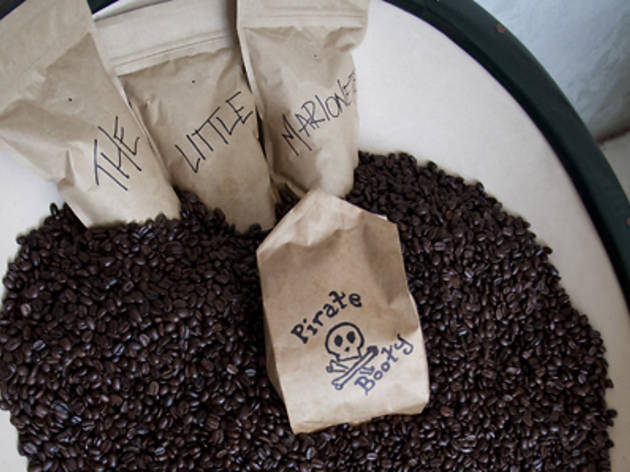 5/12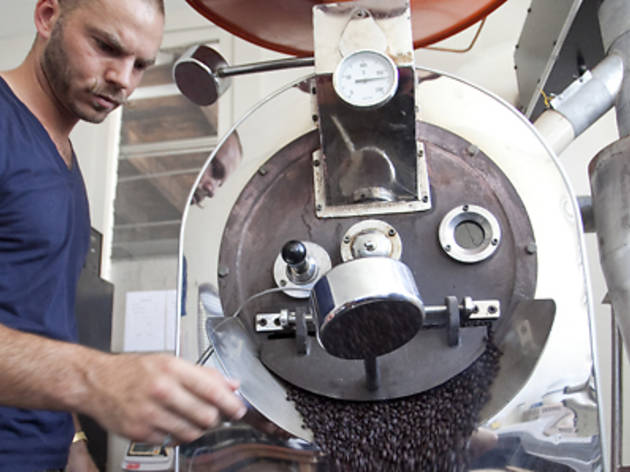 6/12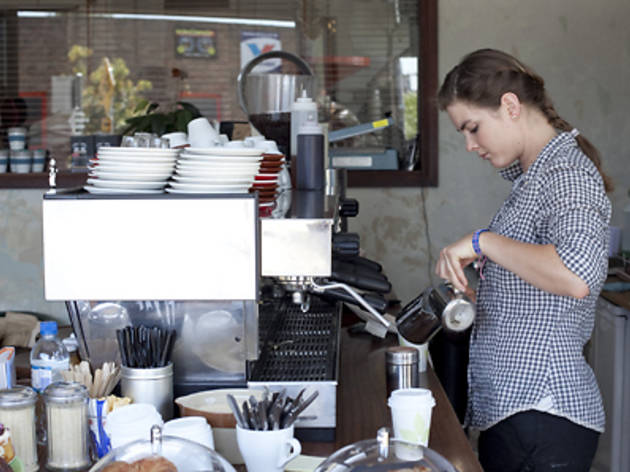 7/12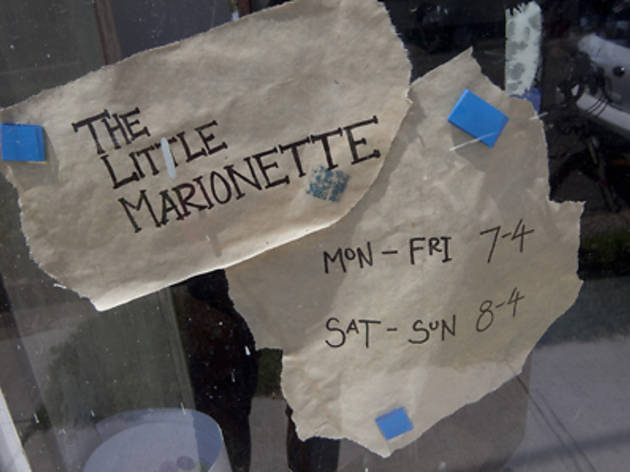 8/12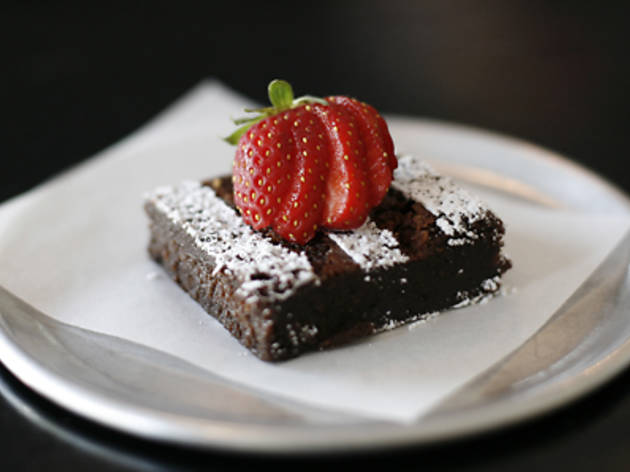 9/12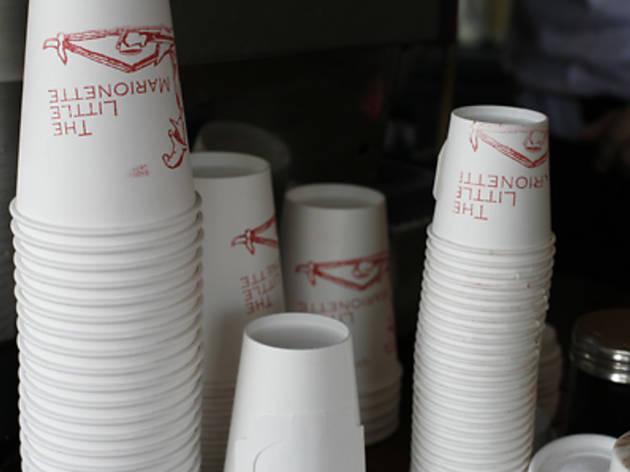 10/12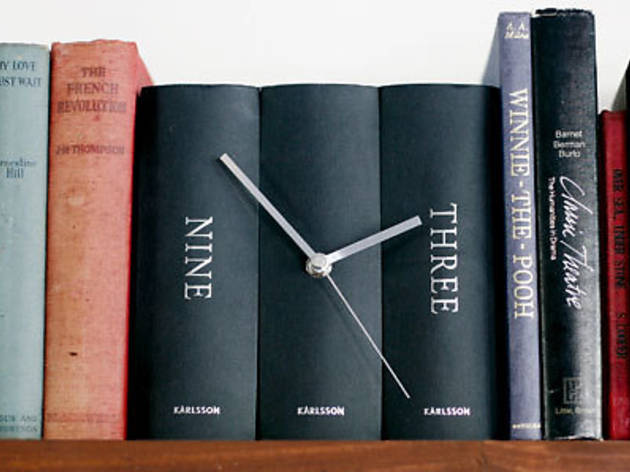 11/12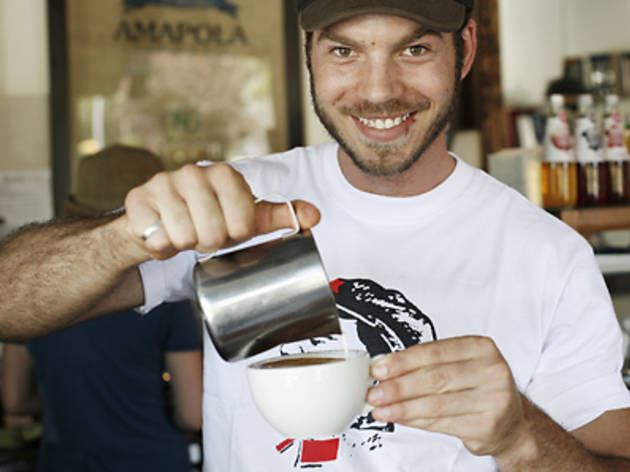 12/12
This town has more cafés than it knows what to do with. So why are so few of them as good as the Little Marionette? By Myffy Rigby
This Annandale café is the size of a shoebox. At first glance, it's nought but a couple of tables and a banquette lining big open windows, and a coffee machine in the corner. Out the back there's a room taken up with a massive roaster – the heart of the business. In a city where coffee is almost as important as breathing, this is pretty much a must in any good café. (PS, prospective café owners: if you choose not to roast your beans, buy them in from someone who knows what they're doing, such as the Little Marionette, who roast for a lot of cafés in town. See our sidebar for Sydney's best bean roasting cafés).

Top five cafés that roast their own beans
The Little Marionette
Campos
Each barista on staff can make 36 perfect coffees in 16 minutes and maintain Campos's staggering turnover of 200 coffees an hour! They draw on an arsenal of over 10 blends, including the Obama Blend – a strong, slightly syrupy coffee, blending beans from Africa and the Americas.
193 Missenden Rd, Newtown 2042. (02 9516 3361).
Single Origin
The Single O house blend is a mix of Honduras, East Timor, Ethiopia, India and Mexican beans roasted in the behemoth they call Boris the roaster. Have a heart-starting ristretto and follow up with a more calming flat white.
60–64 Reservoir St, Surry Hills 2010. (02 9211 0665).
Toby's Estate
Roaster Toby Smith is a Sydney coffee alchemist. On top of the café, there's also a coffee school, teaching Sydney how to make the perfect coffee.
129 Cathedral St, Woolloomooloo 2011. (02 9358 1196).
Mecca
The beans are roasted in Chippendale in their vintage German roaster born in 1957 that produces a rich, deep, melodic flavour.
67 King St, Sydney 2000. (02 9299 8828).
If you're after a big breakfast, or at least more than a slice of toast, you're going to be sad. The Little Marionette does little in the way of food. They do, however, buy all their pastries in from Black Star Pastry – Newtown's shining beacon of baked goods. There's a huge line in the shop for coffee and pastries. It just goes to show that you don't need a breakfast chef to make a successful café. It is, however, vital to employ a team of shit-hot baristas. Ben Stronach, Keiran Lloyd and owner Ed Cutcliffe all pull an exceptional coffee. They're also incredibly friendly and if they're getting high on their own caffeine supply, they're hiding it extremely well.

A room hidden behind a wall painted to look like a bookcase is filled with old Persian rugs, bottle-green Chesterfield sofas and wall-mounted deer heads. We can't help thinking that if they got their liquor licence, this would make an excellent bar. There's also a tape deck with an iPod plugged into it. If you're braver than us, you might switch the music, which is the only problem at this otherwise grouse café. We think the Café Del Mar compilations stink as much as the next person, but downbeat, psychedelic post-rave hip hop doesn't exactly encourage you to linger. Unless you're still coming down from 1995.

The Little Marionette is the sort of place other cafés should use as a template. It has fantastic coffee, simple food and friendly service. More like this, please.
Venue name:
The Little Marionette - Annandale
Contact:
Address:
18a Trafalgar Street
Annandale
2038