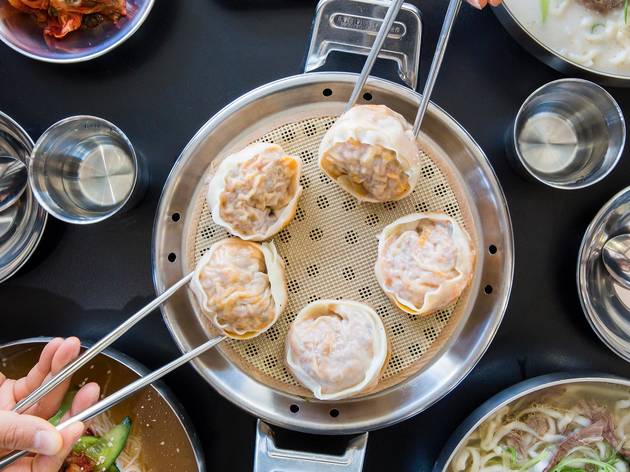 1/12
Photograph: Anna Kucera
Food at The Mandoo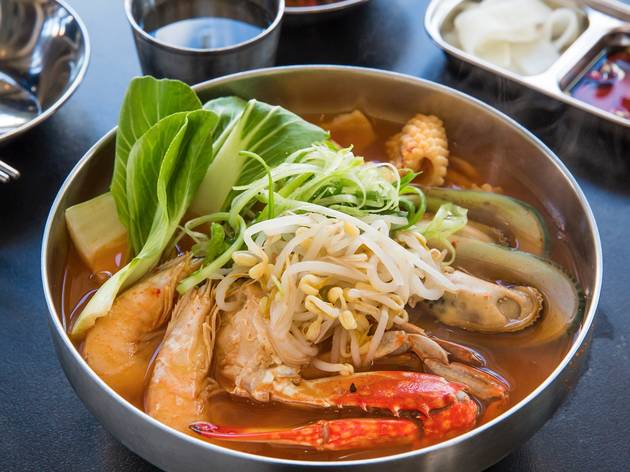 2/12
Photograph: Anna Kucera
Food at The Mandoo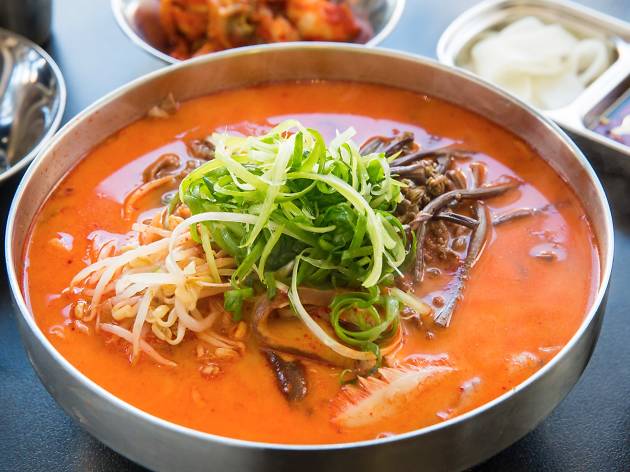 3/12
Photograph: Anna Kucera
Food at The Mandoo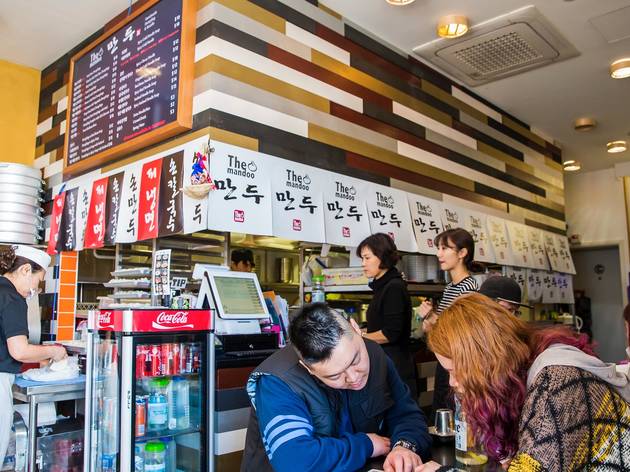 4/12
Photograph: Anna Kucera
Inside at The Mandoo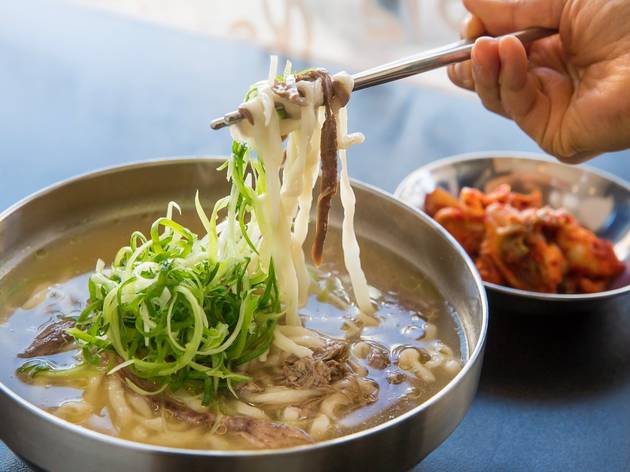 5/12
Photograph: Anna Kucera
Food at The Mandoo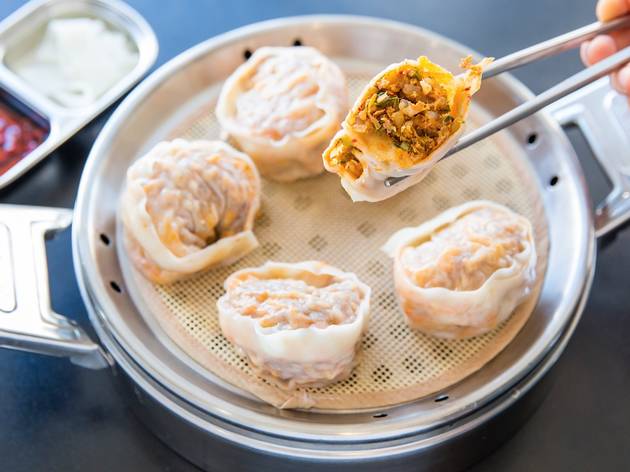 6/12
Photograph: Anna Kucera
Food at The Mandoo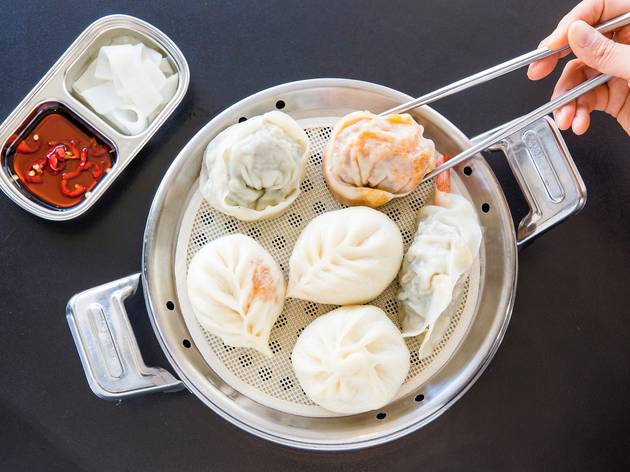 7/12
Photograph: Anna Kucera
Food at The Mandoo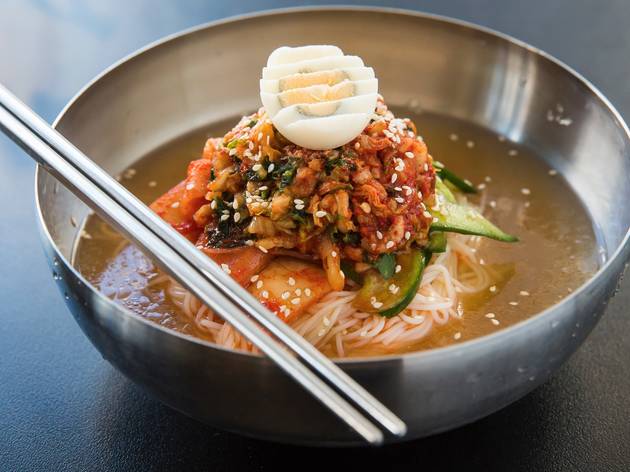 8/12
Photograph: Anna Kucera
at The Mandoo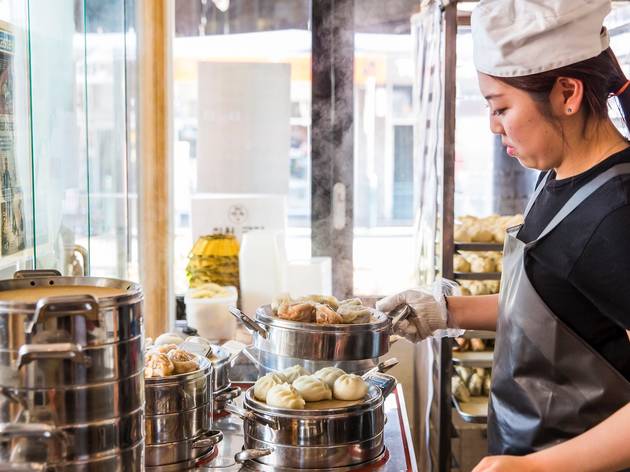 9/12
Photograph: Anna Kucera
Making dumplings at The Mandoo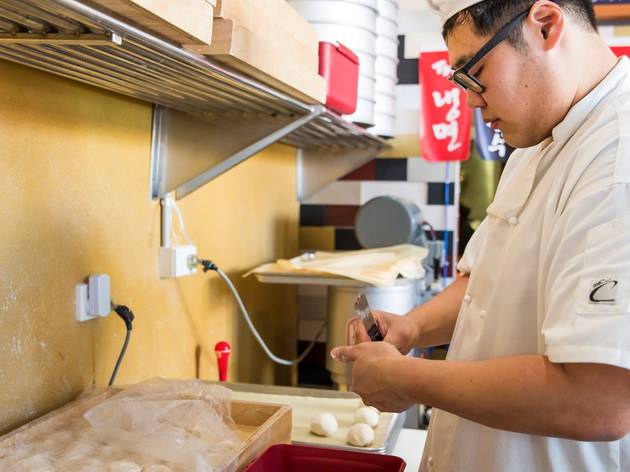 10/12
Photograph: Anna Kucera
Making dumplings at The Mandoo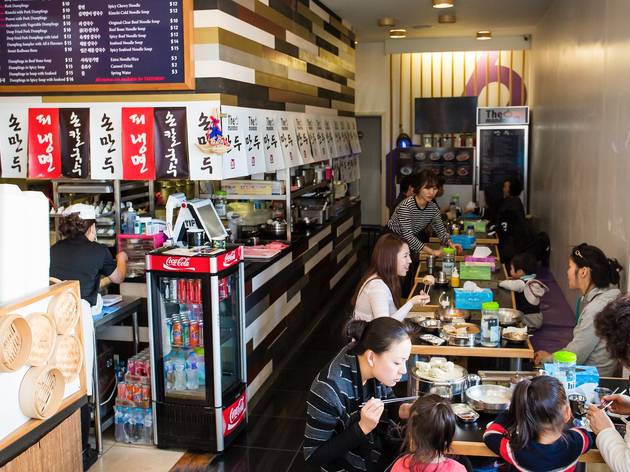 11/12
Photograph: Anna Kucera
Cusomers eating inside at The Mandoo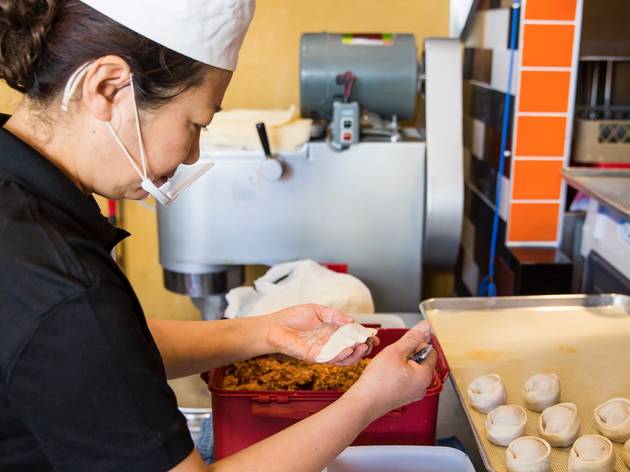 12/12
Photograph: Anna Kucera
Making dumplings at The Mandoo
Time Out says
Friendly warning! We're working hard to be accurate. But these are unusual times, so please check that venues remain open.
Cold soup in winter? With great risk comes great reward
A Korean chef recently told me that his fellow countrymen consume icy cold soups in the depths of winter as a sort of temperature regulator. It's about matching your body temperature with the weather, he said. Which sounds pretty severe, but pretty intriguing too. And so this week, during Sydney's so called 'cold snap', we ventured out to Strathfield to find out if cold soup was nice or nasty as the temperature plummeted.
Our destination is the Mandoo on Strathfield's buzzy The Boulevarde, just down from the station. In this little restaurant, which specialises in soup and dumplings ("mandoo" means dumplings in Korean), everything is made in-house and from scratch: the noodles, the stocks, the casings, all of it. If anyone can make cold soup delicious in winter, it's these guys.
We order the cold kimchi soup. It comes in a massive bowl piled high with long, thin, chewy noodles surrounded by neon toned, bright red broth – which is so icy-cold that the texture is verging on slushie territory. There's a half boiled egg, a hefty dollop of spicy gochujang (chilli sauce) and a big heap of housemade kimchi crowning the top. You've got to get past your preconceptions with this, because for a Western palate, this is admittedly a bit weird.
But it turns out it's actually really good – with the chilly weather creeping in through the doors, the cold soup has the effect of making you feel more alert. We find ourselves wanting to sit up straight rather than slump over our food. The heat from the chilli warms you up, while the cold from the broth seems to balance it out. It has to be said though that in an Australian summer this might be the perfect dish, it's that refreshing. But it works in winter, too. The Koreans might be onto something.
If ordering cold soup just feels too wrong, order the steaming, hot beef bone soup instead. It's filled with thick, squishy noodles, pieces of shreddy, slow-cooked beef and a broth that is white and slightly creamy, but not heavy. It's scented with sesame and will lift your temperature, guaranteed.
You really shouldn't miss out on the dumplings here either. You can get a mixed plate of six but the kimchi dumplings are our pick of the bunch (you can order these on their own too). They are seriously brawny beasts, about three times the size of your average dumpling, and are filled with a mix of chopped-up noodles and sour, fermenty kimchi, bound together with minced pork. They come with pickles and a little dip of vinegar and soy for dipping, although with so much flavour coming from the kimchi already, we're not sure if these are necessary. The prawn dumplings are also a highlight – the shelled but crunchy shellfish coated in soft pork and noodles, encased with pastry and steamed: what's not to love?
One of the things that is great about this place is that it's a neighbourhood eatery, so it feels relaxed and authentic. We're kidding ourselves if we think the best Korean food in Sydney is all in the CBD, just because it's easy for most of us to access. To get the real deal, you gotta go west. And with this eatery being right by Strathfield station (a mere 13 minutes from Central, we'll have you know), it's only slightly more than an effort. As for the cold soup, it's not for everyone. But if you're feeling the winter wilt and need a pick-me-up – it might be unconventional – but it sure does wake you the hell up.
Details