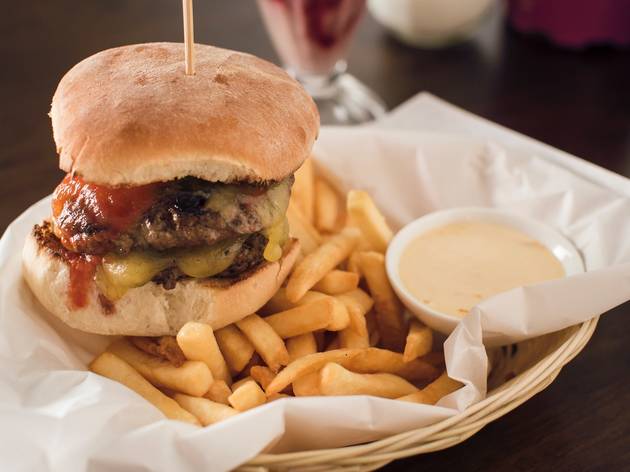 1/17
Photograph: Daniel Boud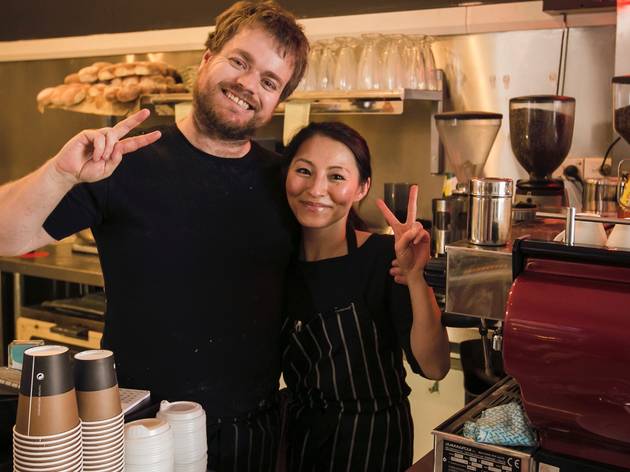 2/17
Photograph: Daniel Boud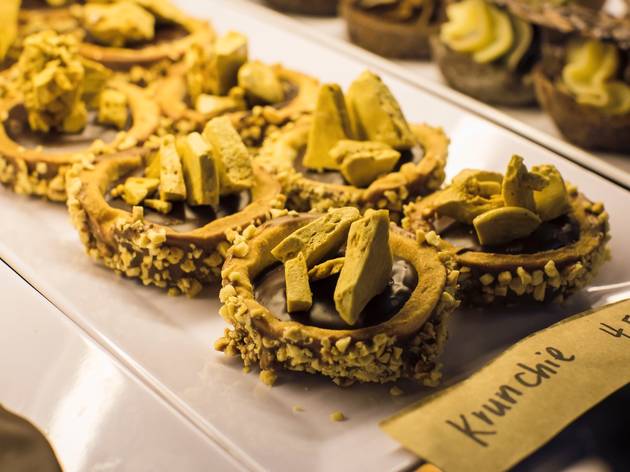 3/17
Photograph: Daniel Boud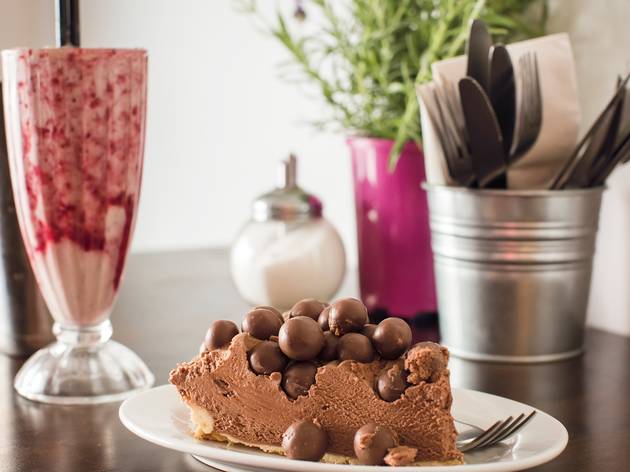 4/17
Photograph: Daniel Boud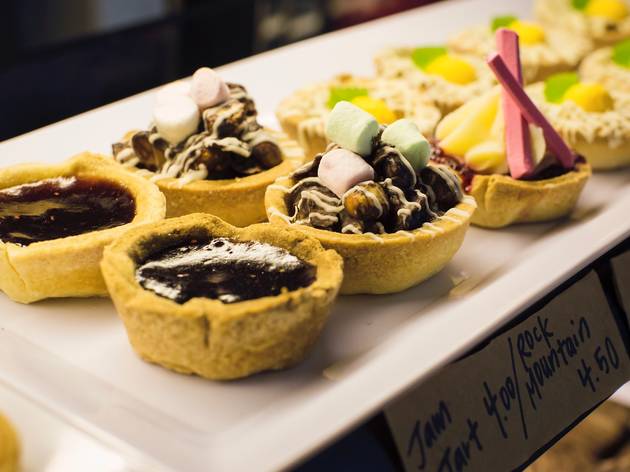 5/17
Photograph: Daniel Boud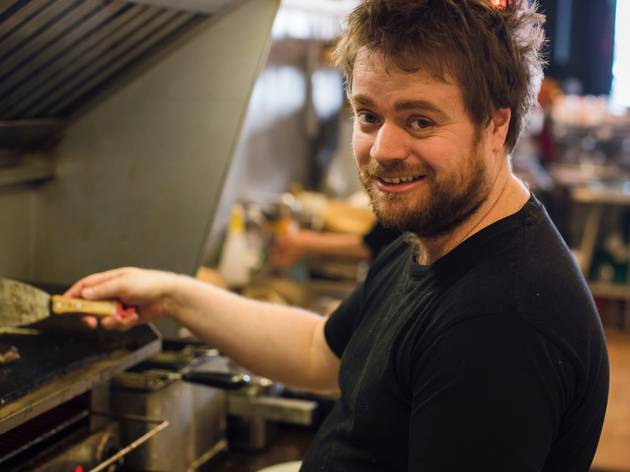 6/17
Photograph: Daniel Boud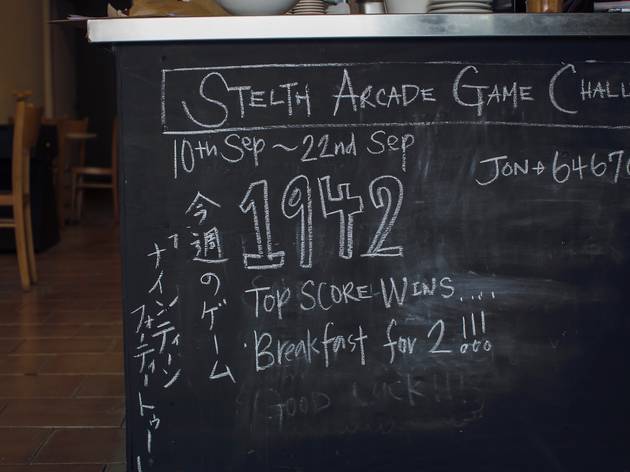 7/17
Photograph: Daniel Boud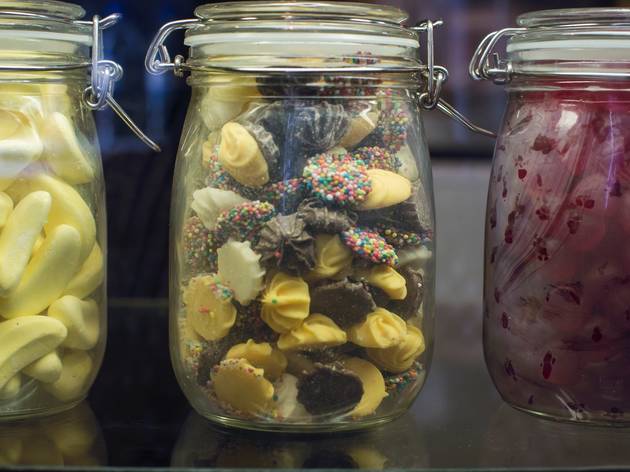 8/17
Photograph: Daniel Boud
9/17
Photograph: Daniel Boud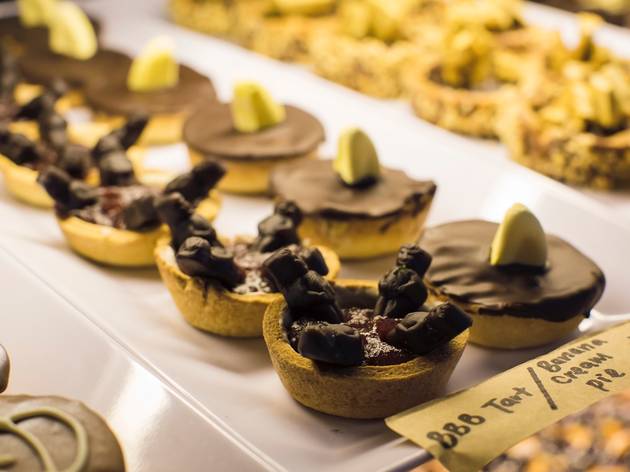 10/17
Photograph: Daniel Boud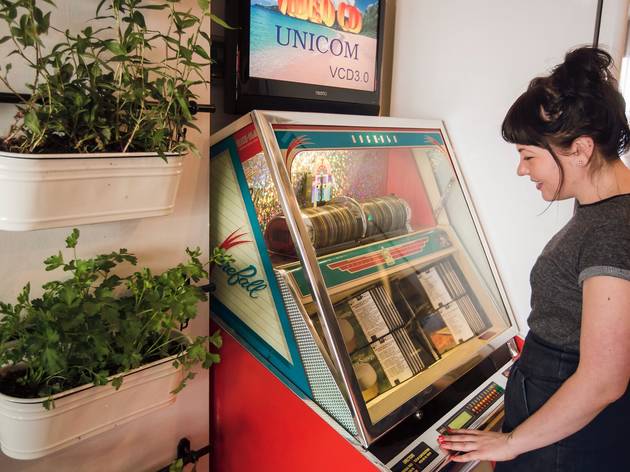 11/17
Photograph: Daniel Boud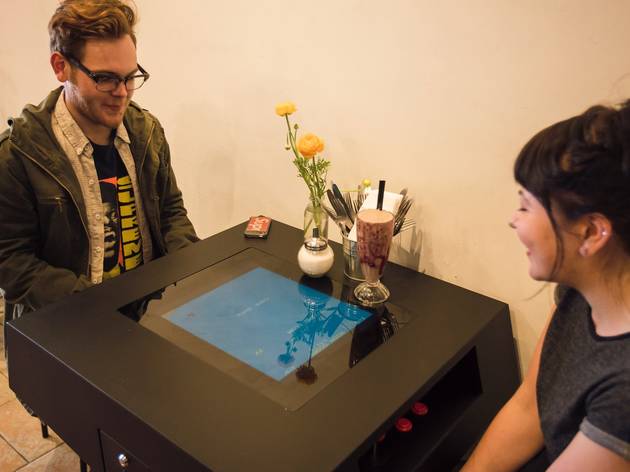 12/17
Photograph: Daniel Boud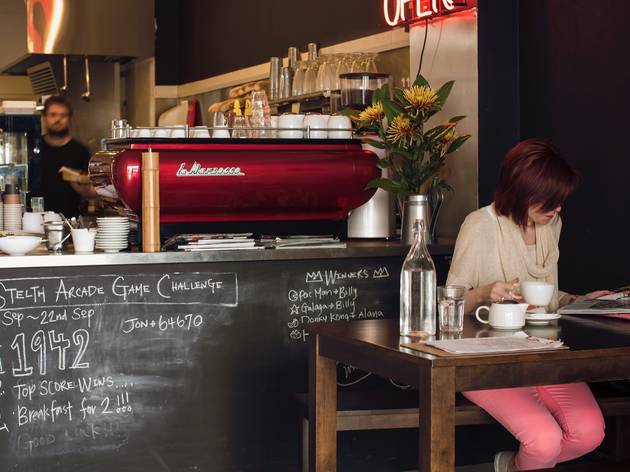 13/17
Photograph: Daniel Boud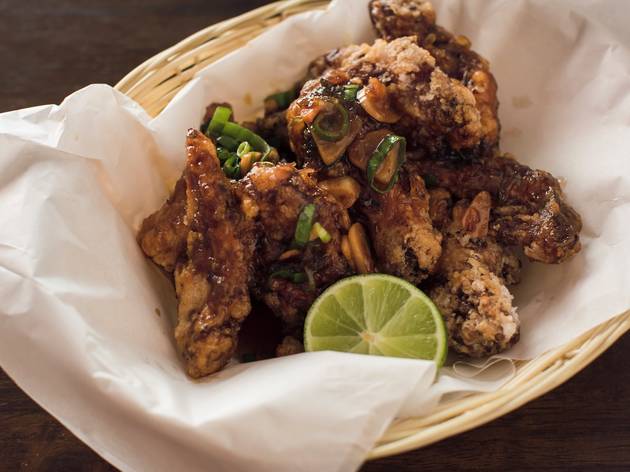 14/17
Photograph: Daniel Boud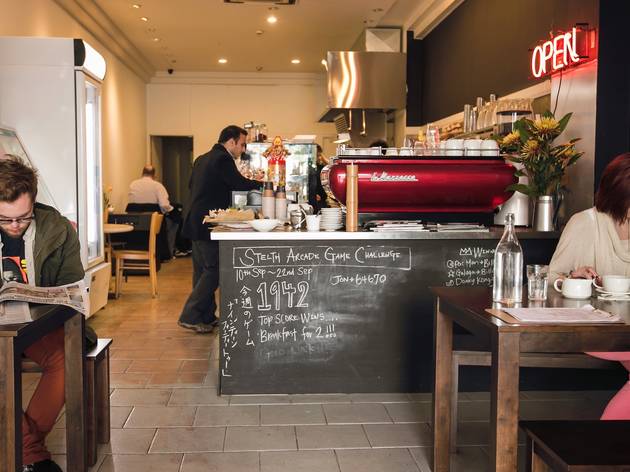 15/17
Photograph: Daniel Boud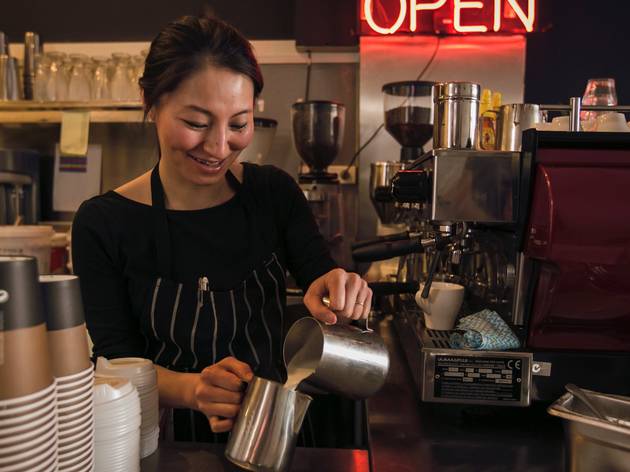 16/17
Photograph: Daniel Boud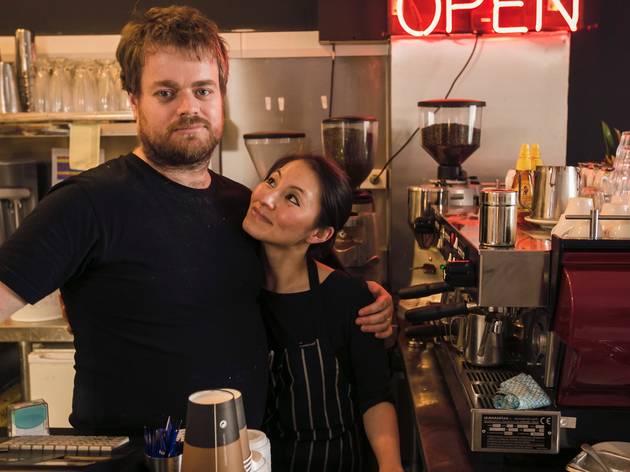 17/17
Photograph: Daniel Boud
Time Out says
It's happy days with milkshakes and Malteser pie at Redfern's new milk bar
Mourning the loss of Café Ish and its soft shell crab omelette? Dry your tears. You can still order them eggs at Ai Mashima and Josh Nichol's new milk bar.

But it's not the fusion breakfast foods that have got us all in a tizz about this retro-themed haunt. Oh no. That award goes to the Malteser pie, the eight different milkshakes and the old jukebox. It can prove surprisingly tricky to get your hands on a good milkshake in this town, but the Milk Bar by Café Ish have gone all out with some spectacular combos for dedicated followers of sweet, flavoured dairy. The PBJ shake tastes just like a peanut butter and jelly sandwich, minus the bread – a great option if you are in the market for a liquid lunch. For the traditionalists, the straight up super choc has Lindt sauce and Milo for a maximum choc hit. There's also a salt caramel and miso option, if you can't get enough of that wacky Japanese fusion gear Ish is so well known for.

Not up to a pint or two of milk? They do consistently good coffee here, or just go straight for dessert with that Malteser pie – three inches of velvety milk chocolate mousse in a crisp pastry shell, topped with enough Maltesers to make it look like a miniature bouldering field.

They work the grill hard at Milk Bar, too. A faint haze of smoke lingers in the air and, much like an old-school milk bar, many of the dishes come dressed with a generous amount of char from the grill. The cheeseburgers come in single, double and triple sizes, with or without bacon, and if you're something of a baconzilla about crisp, cured pork belly, then you may want to specify that when you order. They're pretty speedy here and don't make much allowance for extended grilling time.

There's also a sweet Hawaiian burger with grilled chicken, pineapple, avo and sweet chilli sauce that's more than the spongy, house-baked buns can handle. There's no room for prim eating here and your plate (or lap if you're not careful) will end up wearing a substantial portion of your burger contents.

Given the choice, we'll take the chicken wings over a burger. The menu calls them "freaking awesome" and they tell no lies. The crisp, golden joints are a far cry from their thickly battered, buffalo cousins. Forgo the traditional hot sauce and get the zingy and slightly sweet vinegar and green onion accompaniment. Sharing? You'd best be prepared to fight for the wings with the greatest sauce-to-chicken ratio.

Set in an inconspicuous little space on Redfern's main drag, you're likely to miss the Milk Bar by Café Ish altogether in the raging torrent of Regent Street traffic. A few outdoor stools and some white text on the glass doors are all the clues you get, but locals and café fiends have already cottoned on – get in while you can still get a seat.
Details
Address:
105 Regent Street
Redfern
Sydney
2016

Contact:
Opening hours:
Mon, Wed-Fri 6.30am-5pm; Sat, Sun 8am-5pm
Best selling Time Out Offers