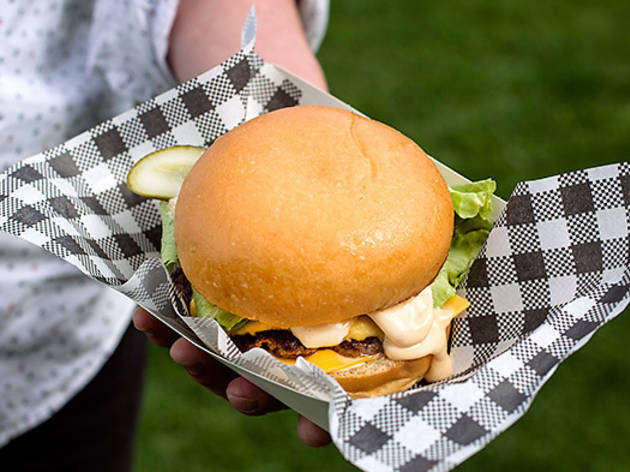 1/8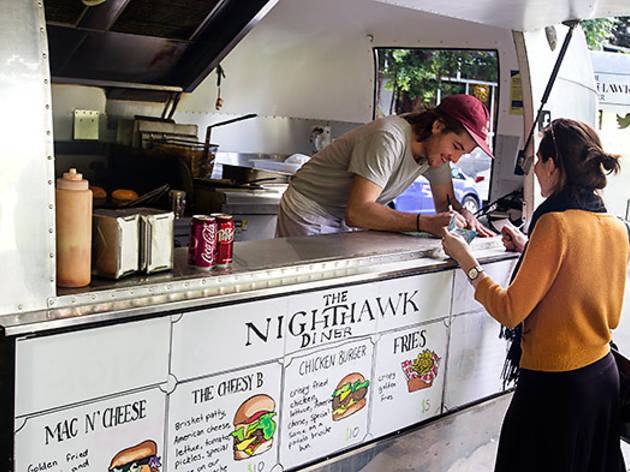 2/8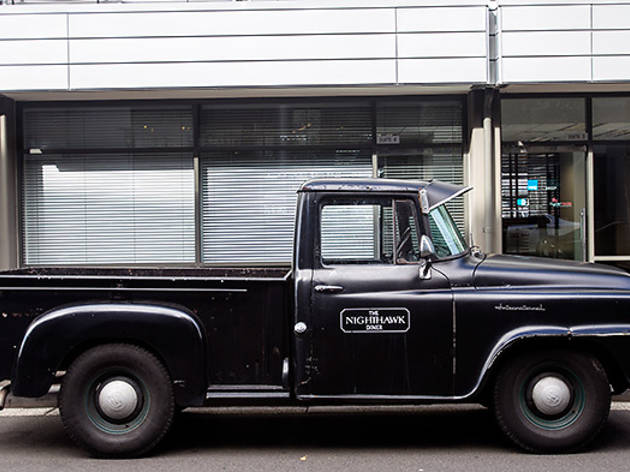 3/8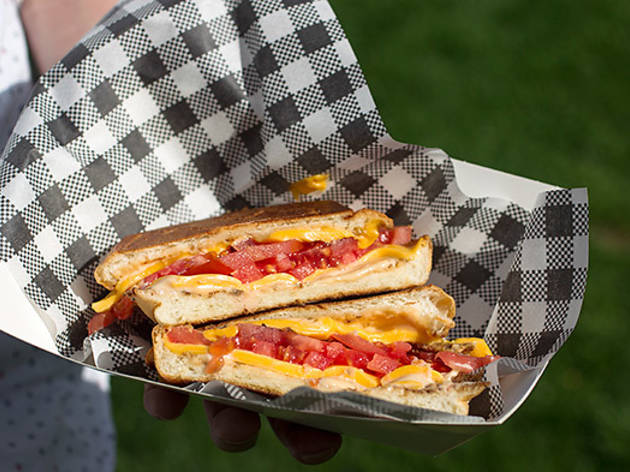 4/8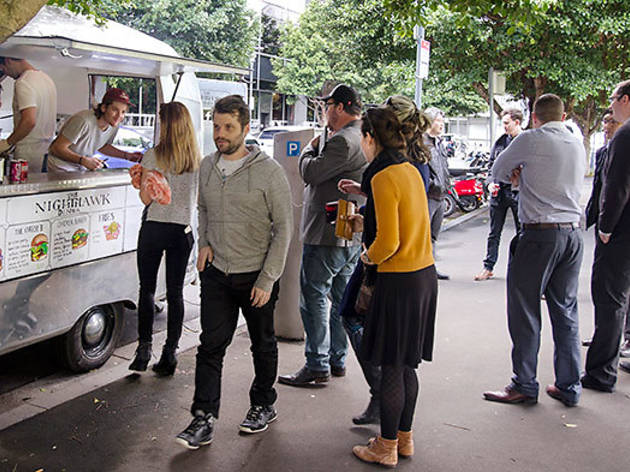 5/8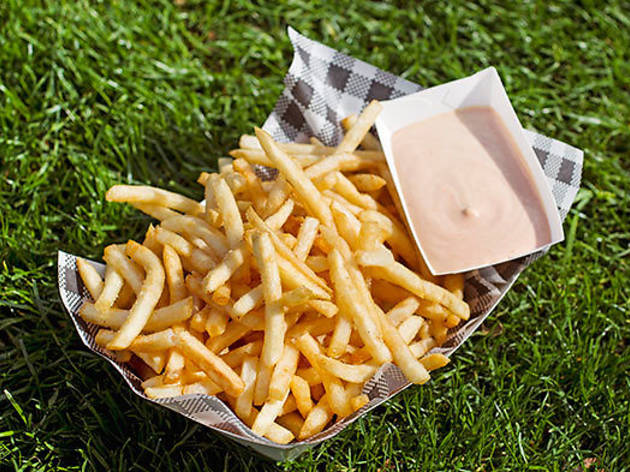 6/8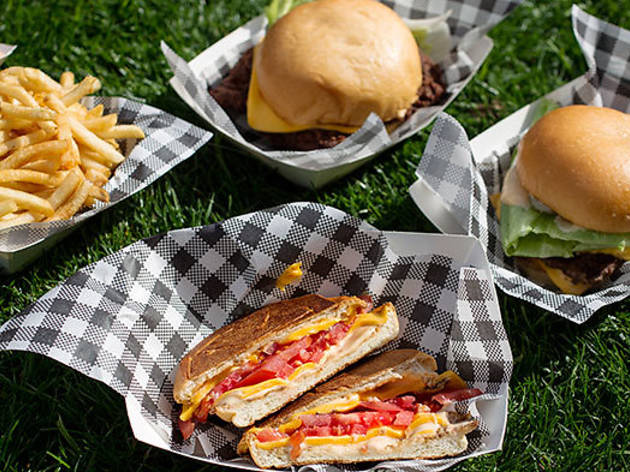 7/8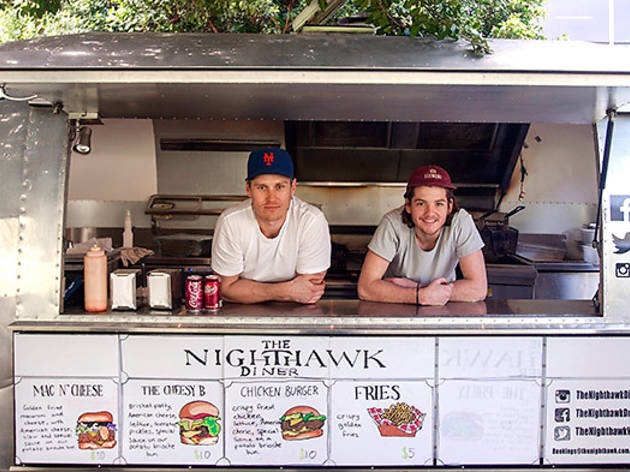 8/8
Time Out says
Diner-style eats let loose on the streets of Sydney
Parked up on streets around Sydney is the Nighthawk Diner. It's a slick, shiny silver Airstream pulled by a mid-century-style ute, so you've got to expect American fare. And that's what you'll get: burgers, fried chicken and shoestring fries – and you don't hear us complaining.
The chicken burger is super simple: just a toasted bun filled with massive, crisp leaves of iceberg, special sauce (a mix of mayo, mustard and ketchup) and a seriously well-executed piece of fried chicken. It's made from breast that is so juicy and tender it must have been brined, and has been fried properly so that the breadcrumbs remain crisp and crunchy. Sure, it's a simple feed, but it shows how much success you can have in a dish if you put some love into cooking the star ingredient well.
If you're only ordering one thing here though, make it the burger. It's made with brisket, so is nubbly and melting and full of all the fats that make a good burger great. It's topped with more of that special sauce and a decent-sized round of luminescent red tomato of such quality that it actually enhances the balance of the dish (unlike those watery ones you usually find which make you ponder why they even bothered). There's iceberg for crunch, American cheese for umami, and pickles for acid. The firm, glossy brioche bun has been bolstered with potato so it holds up well against the fillings, while still remaining soft and fluffy.
The cheese toastie however, is less of a success story. It's a double-layered beast made from three slices of cheap, plastic white (no judgement: it's the appropriate bread for such a thing) filled with American cheese and tomato. Now, call us crazy, but for us, a cheese toasty needs to be made with real cheese, and this fake stuff ain't cutting it. The tomatoes, however, as with the burger, are a delight.
You can get shoestring fries on the side for an additional $2, and we suggest you do. They look and taste like the McDonald's ones, pleasingly salty and somehow crisp and soft all at once, which is actually no bad thing (and let's be honest here, everyone likes McDonald's fries – they are the best thing to ever come out of that place where produce goes to die. Those, and the milkshakes. Together). They're supposed to come with special sauce too but our pack is sadly lacking. Shoestring fail.
The service is friendly though, and that, along with the kickass burger, saves the day. Wanna find out how to get your mitts on one? The best way to work out where these guys are going to be that day is via their Facebook page, which is updated daily. It's a burger worth a bus trip, trust us.
Details
Best selling Time Out Offers