Vegan Dinners at Silvereye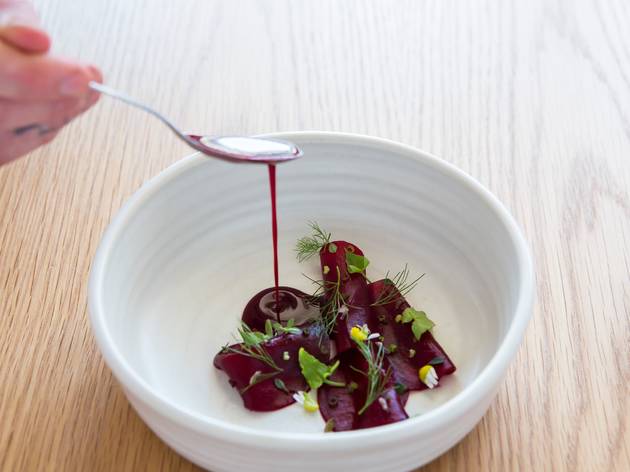 Vegans of Sydney unite
Gone are the days when herbivores were forced to take a culinary back seat to their omnivorous cousins. Now vegan food is popping up on menus at some of Sydney's best restaurants, as diners and chefs alike recognise that forgoing animal products doesn't have to mean sacrificing flavour.
Silvereye's
Sam Miller will put paid to this theory when he starts hosting bi-monthly 12-course vegan degustations at Silvereye on Tuesday 26 April. It sprung out of a vegan dinner the five star restaurant did back in February with Alejandro Cancino from Brisbane's
Urbane
. And in fact, Silvereye already boasts numerous vegan dishes on its regular menu, like 'Tommy's Turnip' and 'Beetroot and Blackcurrant'.
The 12-course dinner will be made up of five snacks, five savoury dishes and two desserts for $150 per person, and guests can add matching wines or juice pairings if they want to make even more of a night of it.
Ethical eating has never looked more appetising.