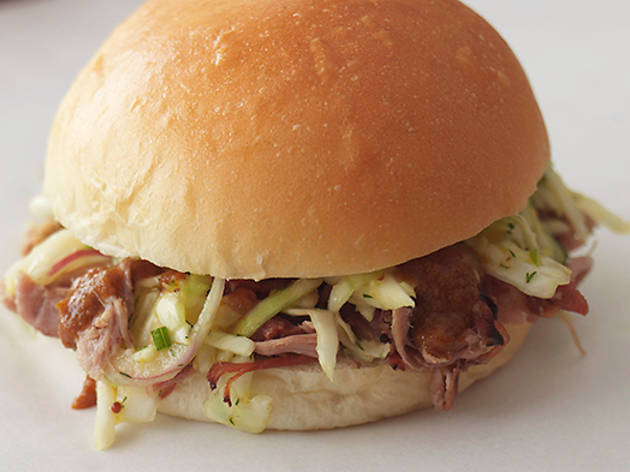 1/11
Photograph: Anna Kucera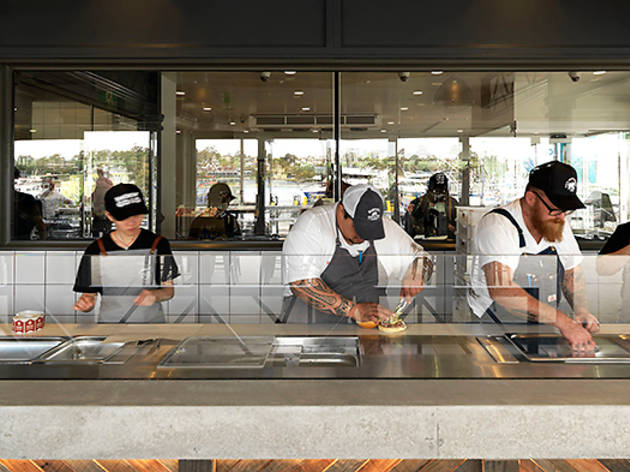 2/11
Photograph: Anna Kucera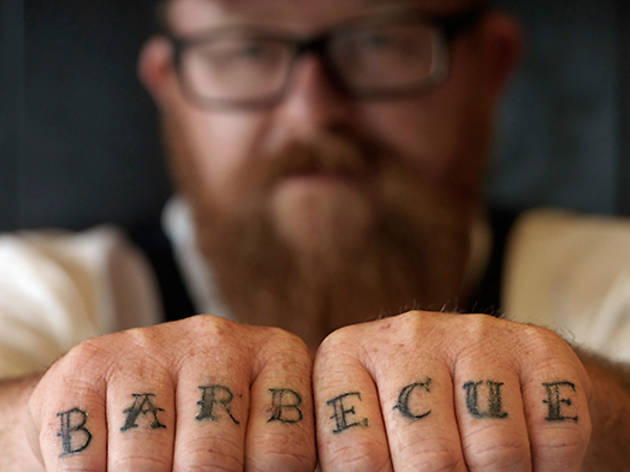 3/11
Photograph: Anna Kucera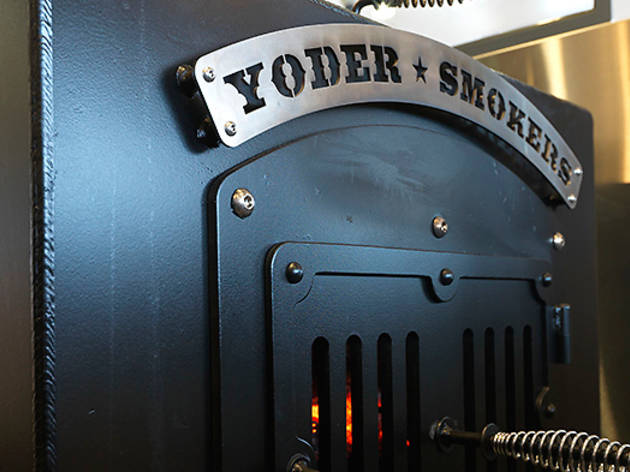 4/11
Photograph: Anna Kucera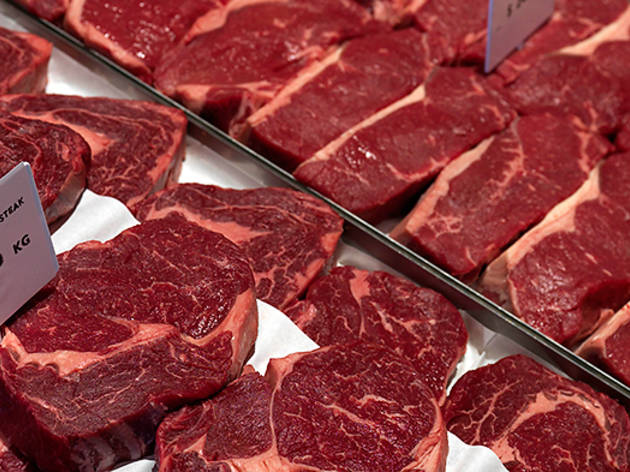 5/11
Photograph: Anna Kucera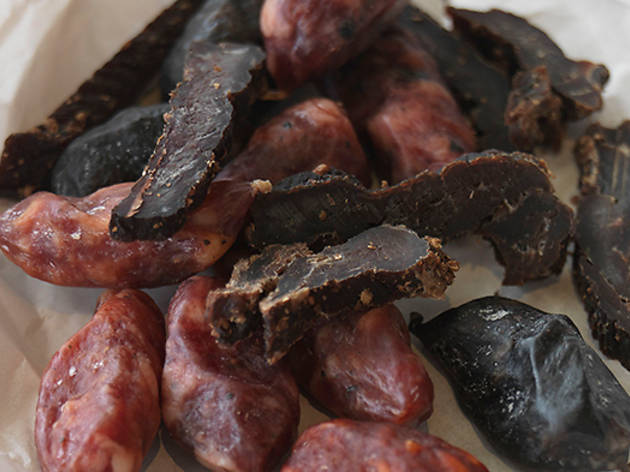 6/11
Photograph: Anna Kucera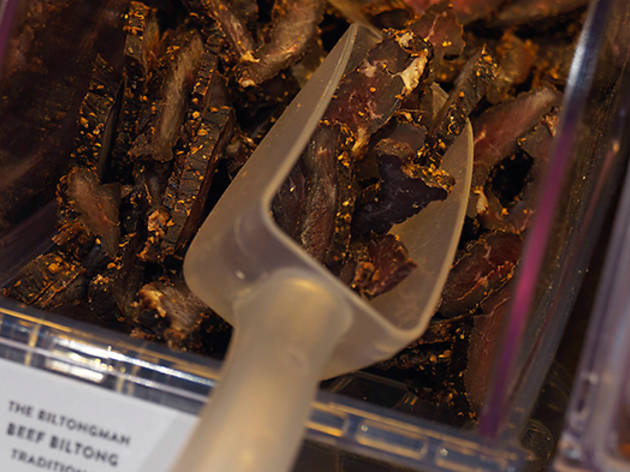 7/11
Photograph: Anna Kucera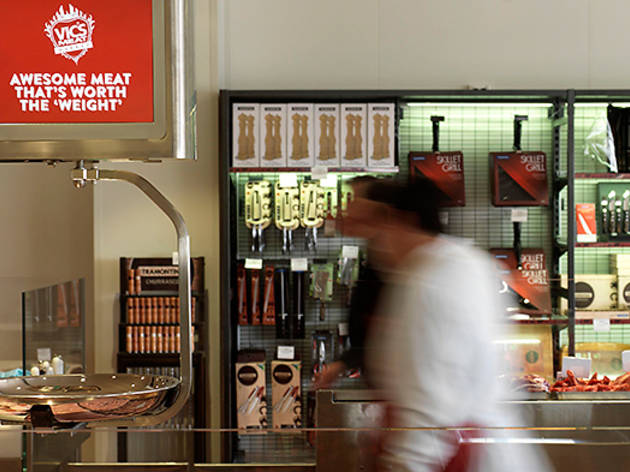 8/11
Photograph: Anna Kucera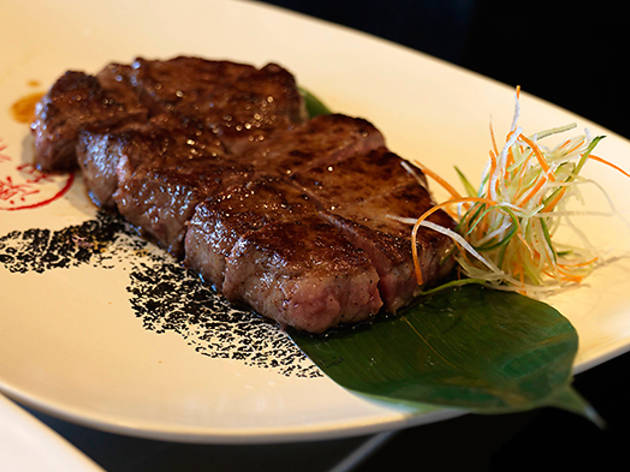 9/11
Photograph: Anna Kucera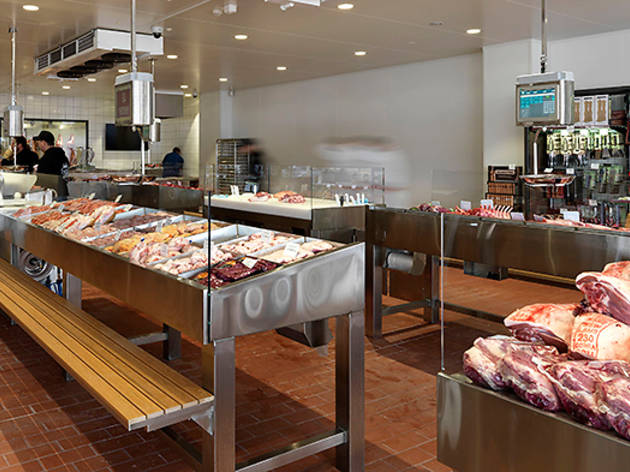 10/11
Photograph: Anna Kucera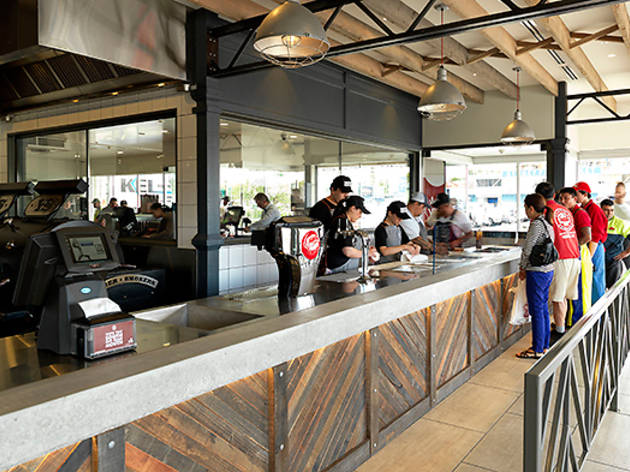 11/11
Photograph: Anna Kucera
Time Out says
Vic's Meat Market is open at the Fish Market. The best news? There's a sandwich bar selling smoky pulled pork
Fourth generation butcher Anthony Puharich is here to crack the inner west, one sandwich at a time. The man behind Vic's Meats and Victor Churchill has opened a two-part venture (butcher shop and sandwich shop) at the Sydney Fish Market. Selling the very thing people aren't here to buy would be a cause for concern for anyone, but the beef baron isn't fazed. In fact, he's very, very excited. And we can see why. The Meat Market is broken into two separate sections. The first part is a massive, industrial-look refrigerated shop, with meat as far as the eye can see.
Expect to see all the usual chops, sausage and steaks but then take it one step further. There'll be grain fed, grass fed, lean meat and wagyu, poultry and a dedicated display to just wild meats: kangaroo, venison, wild boar, wallaby. "We're trying to remind people that meat doesn't come in a packet," says Puharich, as he shows us the dedicated butcher's block where customers can pimp their protein, and even order a tailor-made burger patty mix from the meats on offer. "If you would like your steak to be cut a little thicker/thinner and we'll offer a personalised service free of charge."
They're also selling paraphernalia for all your sizzling/chopping/grilling and spice-rubbing needs but it's the pick'n'mix jerky station that has us excited. "I love having a bit of fun and I love raiding the snack bar at the movies. I got the idea – why not meat candy? We're going to have six or eight different flavours of biltong plus bite size chorizo and salami – mix and match."
The neighbouring sandwich bar is where you'll find 'Kong' the smoker. They're only doing one sandwich to start with, but they've been testing the recipe for the past three months: pulled pork on a soft white roll. The pork, cooked in the massive beast of a smoker falls apart in rich smoky shreds, cut with a vinegary coleslaw. There's also Young Henrys on tap, or Dr Pepper if you're driving.
Or how about a glass of Penfold's Grange from your birth year? Pick a year, any year. Puharich has every vintage available by the glass at the dedicated six seat wagyu bar – the only place in the world to do so. Pair this with a tasting of the finest wagyu the world has to offer, cooked over the teppan and you're officially licensed to start lighting your cigars with twenty dollar bills.
The Puharichs are very keen to offer their wares to a broader audience. "Dad and I have always believed good quality meat should be in arm's reach of everybody, irrespective of demographic. We're a product, to a certain extent, of our own success with Victor Churchill, so everything we do nowadays is measured against that. As proud as a family we are of what we've done and created, it doesn't really represent my dad and myself in terms of the people that we are. We try to be humble and hard working, and don't want to be too precious about what we do."
Details
Address:
Cnr Bank St
Pyrmont
Sydney
2009

Cross street:
Pyrmont Bridge Rd
Contact:
Opening hours:
Mon-Fri 7am-4pm; Sat, Sun 7am-5pm
Best selling Time Out Offers