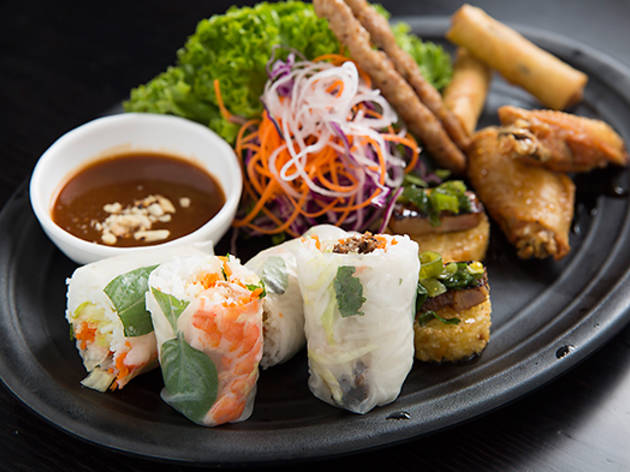 1/11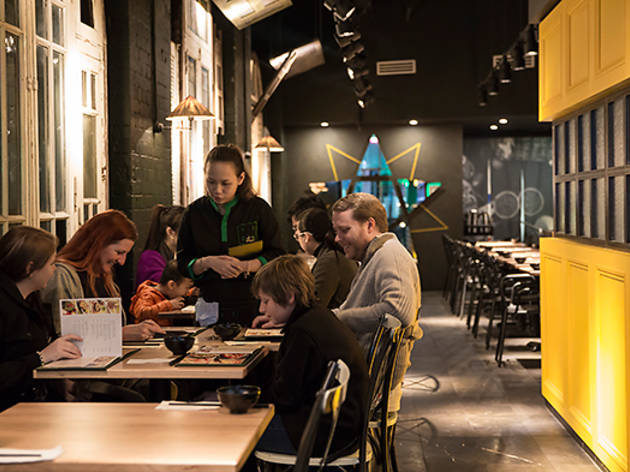 2/11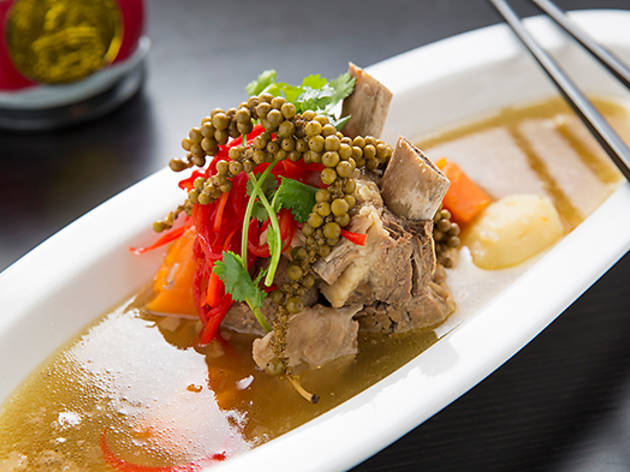 3/11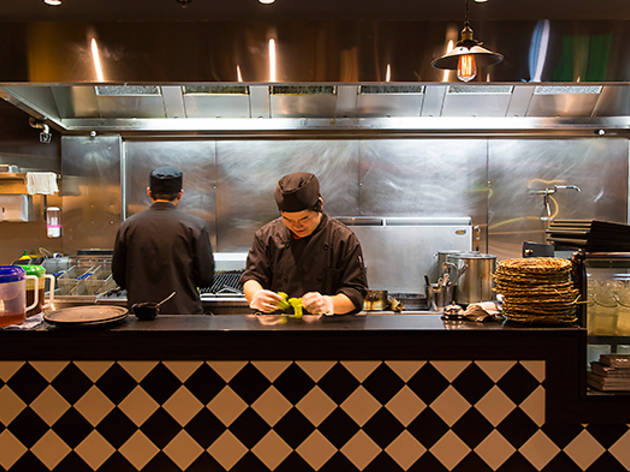 4/11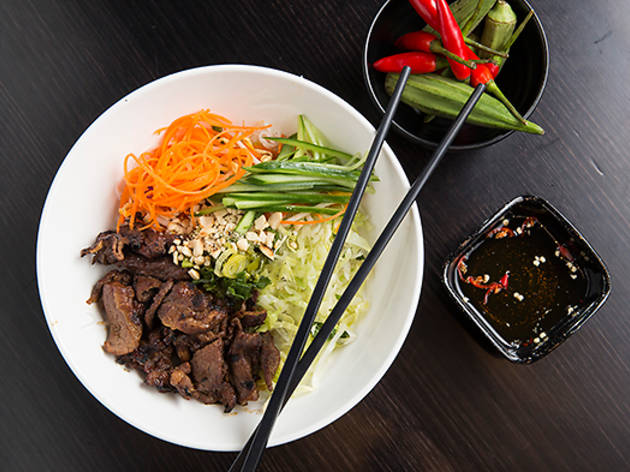 5/11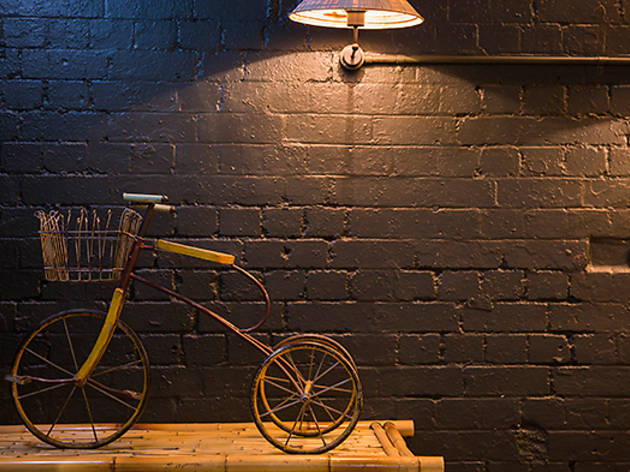 6/11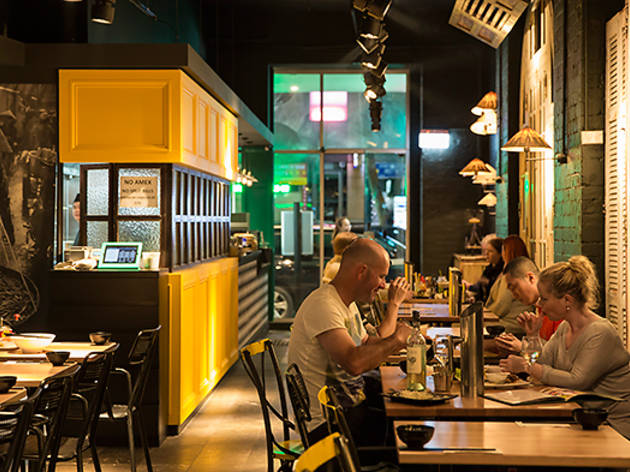 7/11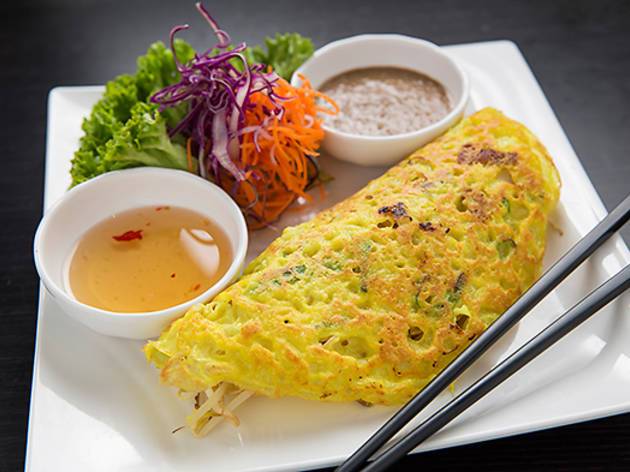 8/11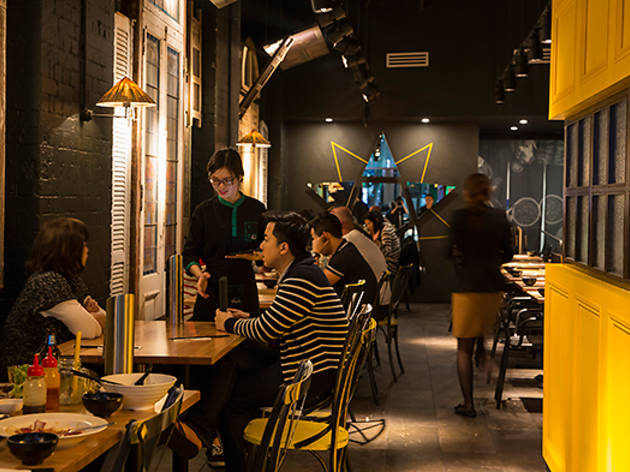 9/11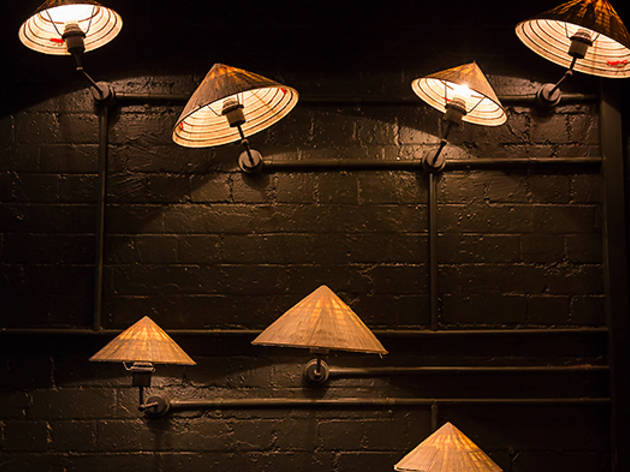 10/11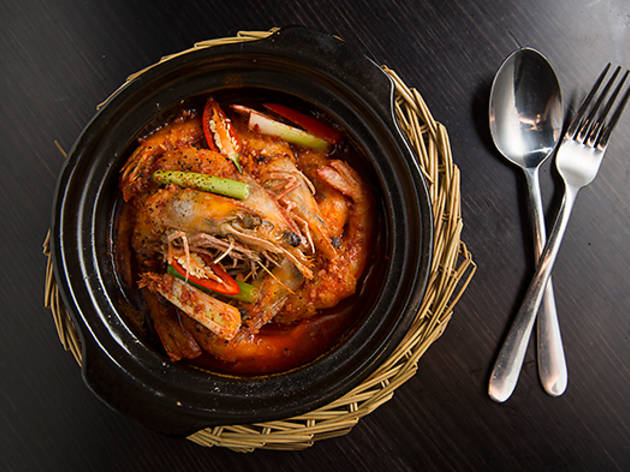 11/11
Time Out says
Check out this tiny diner for regional Vietnamese food
We're enjoying the new jag of regional Chinese and Thai food that's been flavouring the streets of Sydney, and now here comes some regional Vietnamese. Not content with simply photocopying the same pho and vermicelli noodle salad (though you can still get some very tasty versions of these here) template so many other places around town have done, the team behind Viet Town decided to tour Da Nang.

Here you'll find a banh xeo served not just with usual fish, chilli and vinegar sauce, but also with a rough-hewn, Da Nang specific pate of pork liver, peanuts and fish sauce. The thin Vietnamese pancake holds slices of pork belly, prawns and bean shoots rip a little off, dip into the sauce of your choice, repeat. It's all at once light, crunchy and slippery.

Grab a tasting platter to get a sense of all the snacks they have on offer here, from the crisp little spring rolls, to the plump, soft fresh prawn and pork rice paper rolls, the char-grilled pork skewers and peanut sauce, chicken wings glazed with soy then fried to represent cellophane and the chewy, glutinous little rice cakes topped with sweet pork relish.

Viet Town features an attractive little room in a palette of slate and bamboo, decorated with upcycled antique children's tricycles and lampshades fashioned from those triangular Vietnamese straw hats. It's a small, family run operation what they're doing is honest food and definitely a cut above your average. We'll be back.
Details
Users say