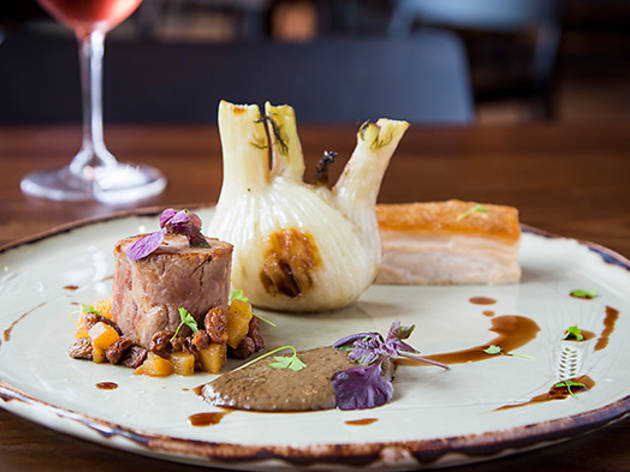 1/10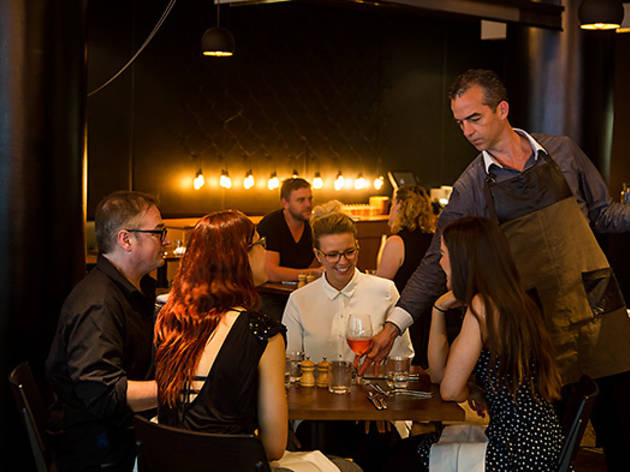 2/10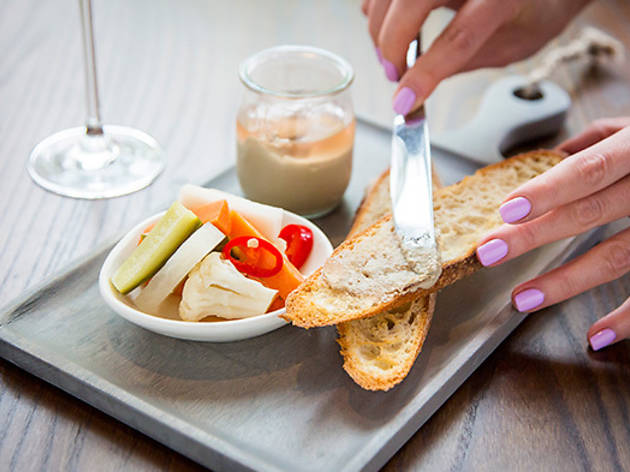 3/10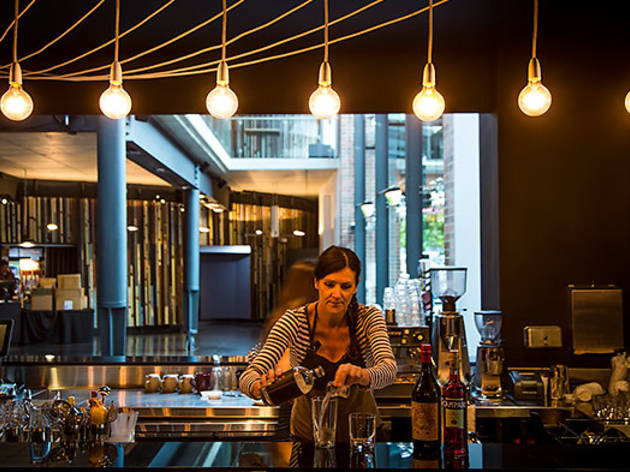 4/10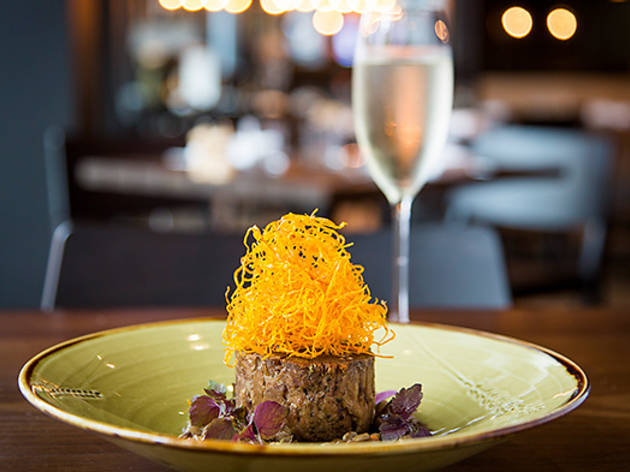 5/10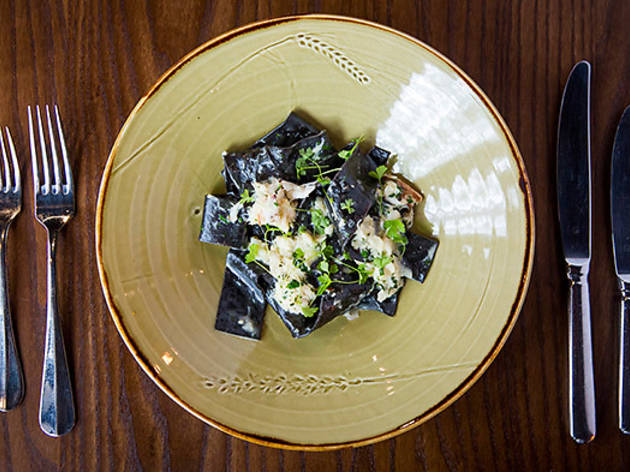 6/10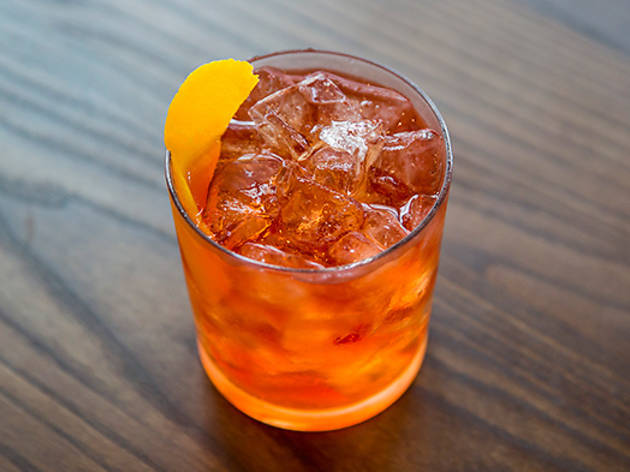 7/10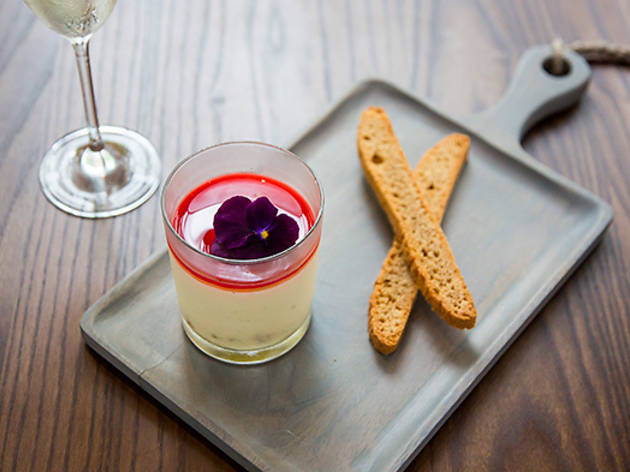 8/10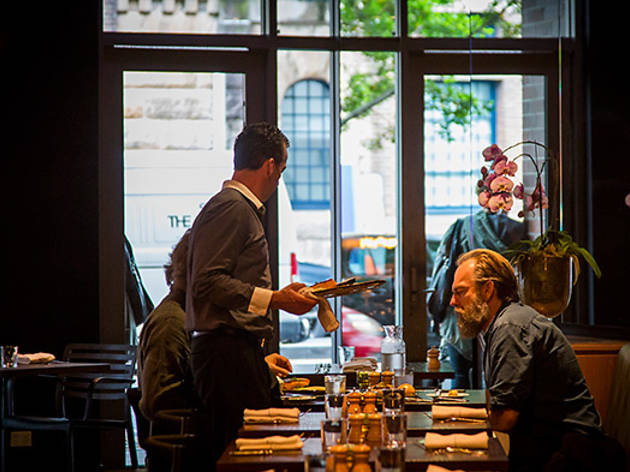 9/10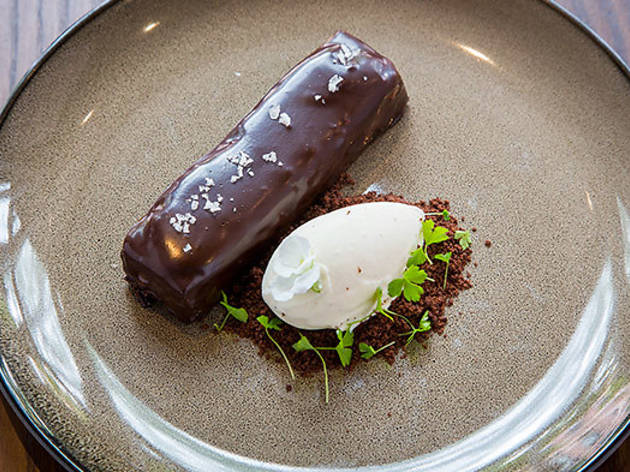 10/10
Time Out says
The Sydney Theatre Company has opened a new restaurant
Walsh Bay can feel like a bit of a dead zone sometimes – the streets are quiet, the restaurants too. That is, until a show's on at STC, and then the place is buzzing with people, the restaurants are packed and you're lucky to even get standing room at the Bar at the End of the Wharf.
So aren't we glad that Walsh Bay Kitchen has opened up inside the Roslyn Packer Theatre, just down the road from STC's main building. It's basically designed for pre-theatre dining, with a reduced-choice two-courser priced at $47 (with wine!) and a three-courser for $57 (also with wine!). As the buzz in this joint quietens down to a whisper once the show starts, you can see why people are coming here: it's the most convenient restaurant for theatregoers since the Opera Kitchen.
The food has highs and lows. The crab pappardelle starter sees housemade, squid-ink-toned pasta tossed with crabmeat and cream. The pasta is thick-to-the-point-of-rubbery and the dish needs seasoning to balance out all that richness. A few pinches of salt from the table improves things massively, but some lemon mixed through the sauce would be even better.
It turns out that lack of seasoning is a bit of a trend here. The pâté is good – very smooth and creamy, but we'd be surprised if there was any salt in it at all. Now, a lot of people like to add their own salt at table, so for them, this is great, but for the rest of us, it just tastes bland. The accompaniments of Korean-style daikon, carrot and chilli pickles are odd – the flavours don't mesh. Everything, individually, works, but all together they clash. Things don't get much better when we ask for butter and it arrives microwave-softened (a melted pool in a moat aroud a lump of butter as cold as ice). Oh dear.
The mains fare better. In fact, the pork belly is downright excellent. It always amazes us that chefs can still screw this dish up – season, cook for a (very) long time, crisp up the skin, how hard is that? – but this is bang-on perfect. The top is blistered and ultra-crisp, the fat nicely rendered, and the meat is fall-apart-on-the-fork tender. If that was all that was on the plate, we'd be happy, but it's served with a way-too-sweet pear chutney and an undercooked wedge of fennel, which is stringy and hard to eat. Seasoning, however, is better.
The lamb neck sees a big pile of tender, flavourful shredded meat made into a cylinder shape and topped with crisp, deep-fried fine strings of carrot. It's all sitting on a bed of lentils which are heavily imbued with the flavour of the lamb, but need some freshness (lemon! Salt!) to make them work in conjunction with such a rich cut.
An orange panna cotta is served in a glass and is light rather than creamy, with a base of pear chutney (is this the same chutney that was with the pork?). The chocolate slice is thick, stodgy and sweet, but looks elegant with its sticky chocolate glaze, chocolate soil and vanilla ice cream.
So as you can see, the food here isn't perfect, but it's not bad either, and this place, more than anything else, is so darn well located. Because it's inside the theatre, you can pick up your tickets between courses, avoiding that stressful, bells-ringing panic we all experience as we rush to get them before lockout begins. We even return here after the show for a glass of red in the bar (we like the Elefante la Mancha tempranillo shiraz over the Chain of Fire pinot noir – it's got guts, and has been allowed to breathe a little).
The venue has a nice vibe: a dark wooden interior, moodily lit, with relaxed service. What better place to deconstruct the play with your buddies after the show?
Like this? You might also like Missy French, Cafe Nice and Felix.
---
Details
Address:
22 Hickson Rd
Walsh Bay
Sydney
2000

Contact:
Opening hours:
Mon-Fri noon-late; Sat 5pm-late and for matinee performances; Sun as per performance schedule
Best selling Time Out Offers