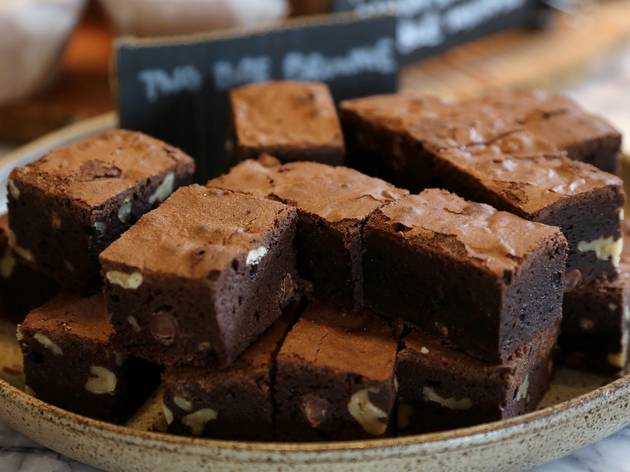 1/12
Photograph: Anna Kucera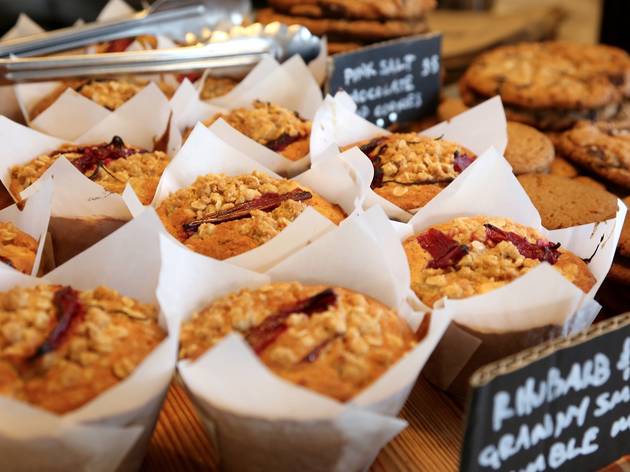 2/12
Photograph: Anna Kucera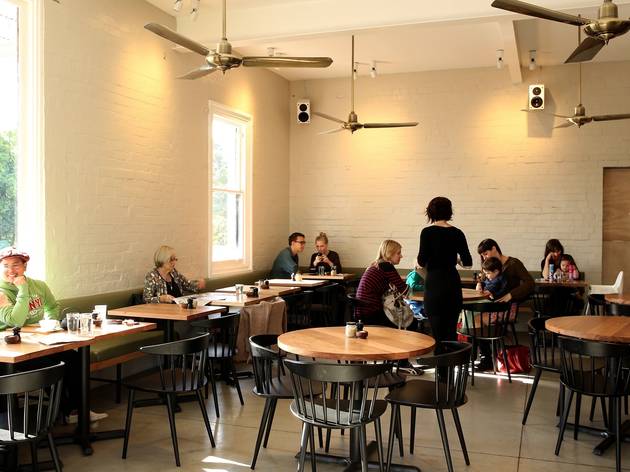 3/12
Photograph: Anna Kucera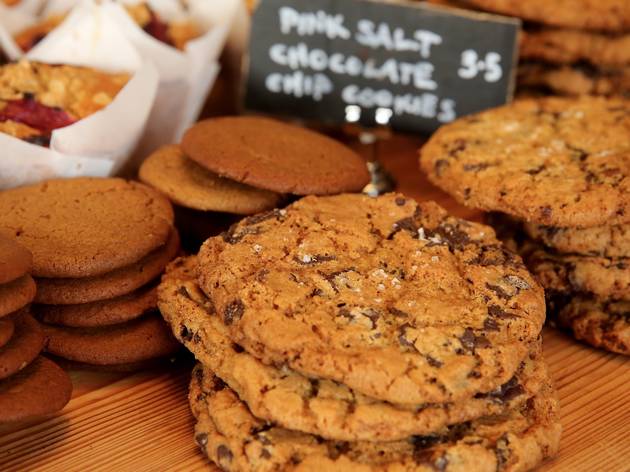 4/12
Photograph: Anna Kucera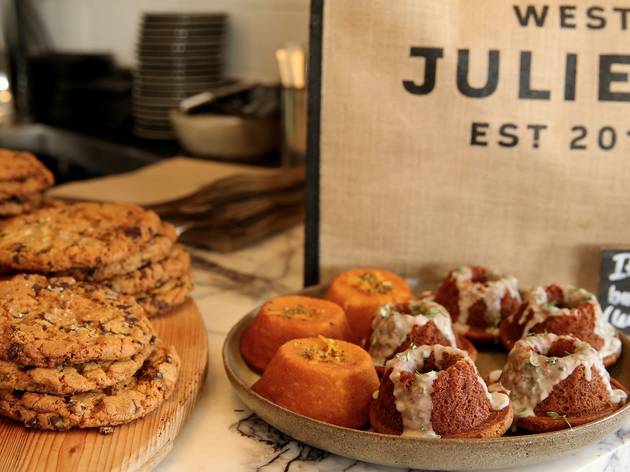 5/12
Photograph: Anna Kucera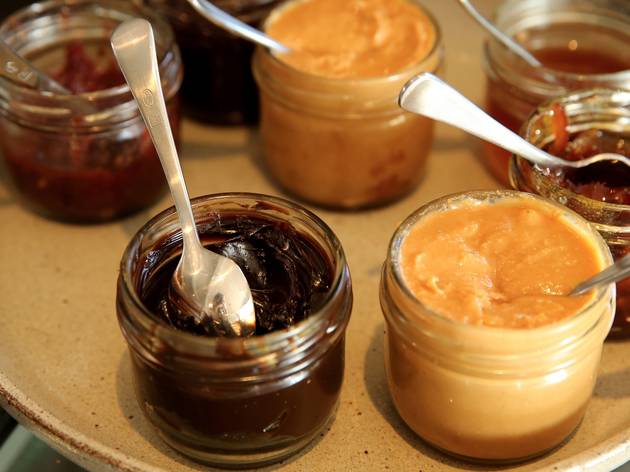 6/12
Photograph: Anna Kucera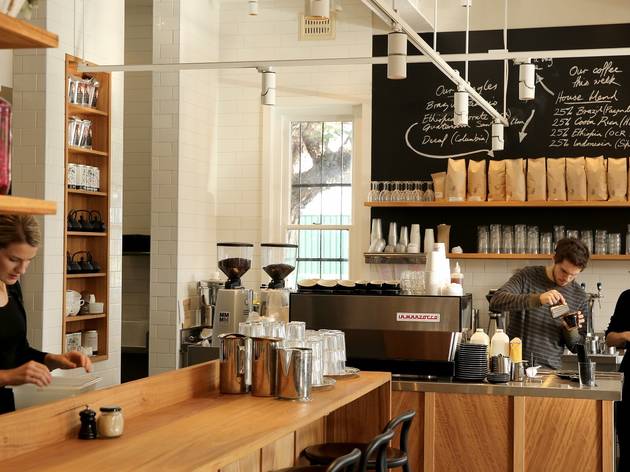 7/12
Photograph: Anna Kucera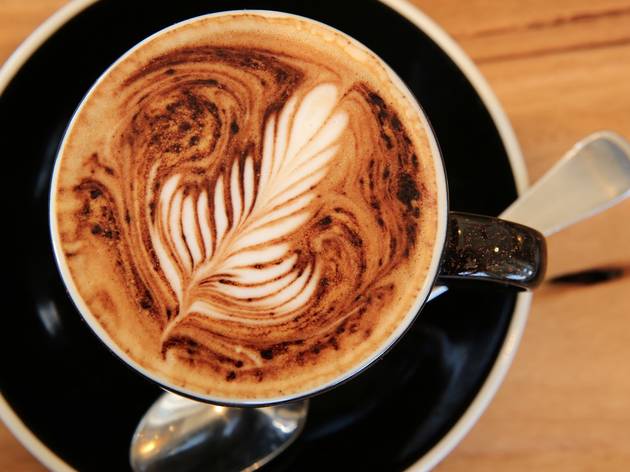 8/12
Photograph: Anna Kucera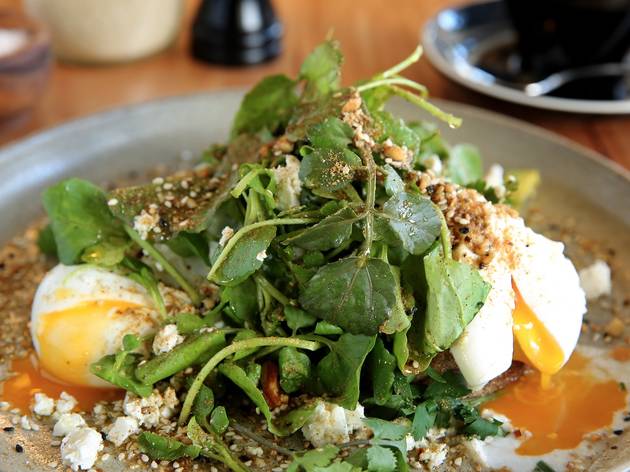 9/12
Photograph: Anna Kucera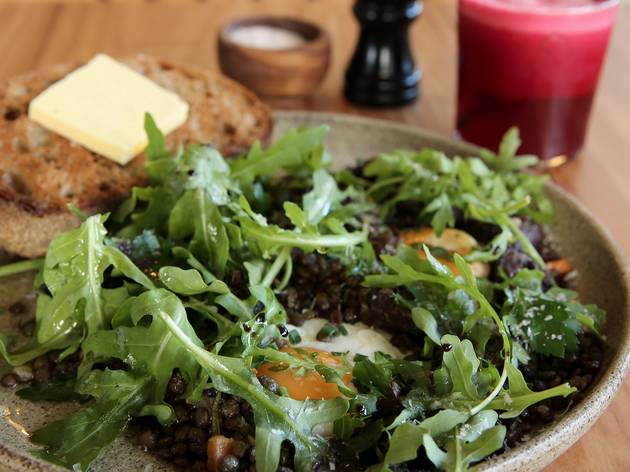 10/12
Photograph: Anna Kucera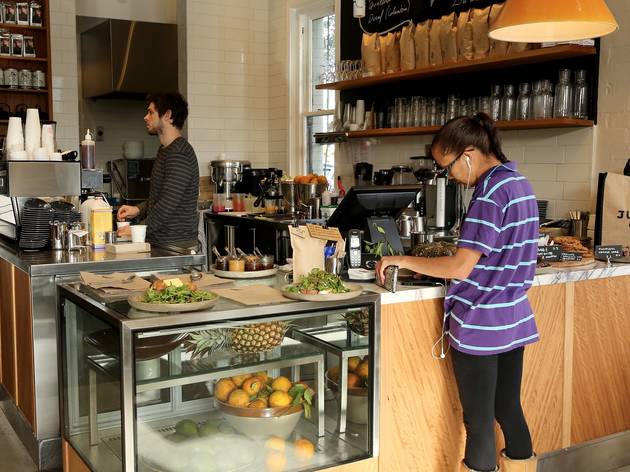 11/12
Photograph: Anna Kucera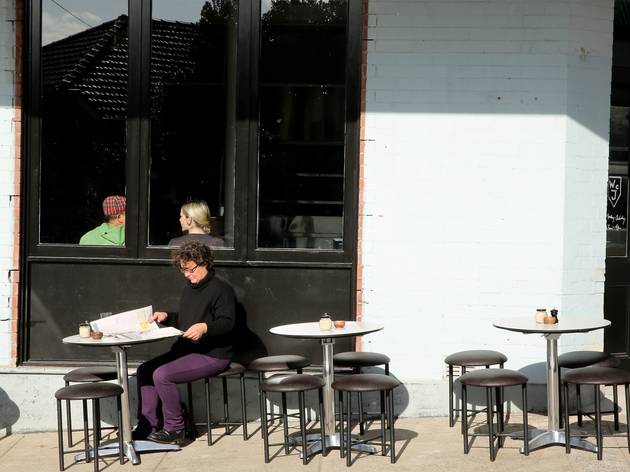 12/12
Photograph: Anna Kucera
Holy mother of fresh baked treats, West Juliett, that's what you call a cookie
A while back, every week heralded the opening of a new café in Marrickville. Forget the mining boom – we were in the midst of a full-scale coffee offensive. And then, quite suddenly, all was quiet on the Inner-Western front. Turns out things were just building to a mighty crescendo with West Juliett.

This sunny corner spot on Llewellyn Street is positively restrained, verging on monastic. There are wooden tables, a long olive green banquette running underneath huge windows looking out onto the street and a handful of cookbooks on a shelf. Seven polished copper fans beat overhead.

When a café hits that sweet spot it doesn't matter how many tables they have, they're always going to be full on a Saturday morning. This is certainly true for West Juliett. In spite of the dropping mercury there are people perched on top of every one of the outdoor leather stools, and inside tables never sit empty. We're not talking unmanageable crowds like Grounds of Alexandria, but do be prepared for at least a small wait, both to be seated and for your food.

The menu isn't out to change the café status quo, but it is taking a leaf from the likes of Cornersmith, who take the provenance of their food very seriously. Here they bake their own cakes, make their own yoghurt, receive seasonal coffee blends from White Horse in Sutherland, and get their eggs, tomatoes and honey from a farmer named Mary in Wyong.

Keep things simple with soft, creamy scrambled eggs on toast. We'd skip the braised lentils, which are a little al dente for our taste, and go for some sautéed kale and silverbeet instead. Or to really hoist the flag for excellent vegetarian brekkies get two perfectly poached eggs with avocado, fetta, lemon, parsley, cress and dukkha.

The saucer-sized chewy, chocolate-chip cookies are so good that on Saturdays they churn out over 100 and they still sell out. With seams of half-set chocolate balanced out by flakes of pink salt to prevent total sugar overload, they are nothing short of amazing. Sorry gluten-free pals, but the flourless orange cake looks very nice.

Marrickville, we tip our hats to you. Just when we thought you'd run out of café steam you go and save the best for last.
Venue name:
West Juliett
Contact:
Address:
30 Llewellyn St
Marrickville
2204

Opening hours:
Mon-Sat 7am-4pm
You may be interested in:
Rating Breakdown
5 star:

0

4 star:

0

3 star:

0

2 star:

0

1 star:

1
Once upon a time this was a pumping hipster cafe with cool staff, nice vibes and fresh, delicious food. Now, it is a shell of its former self with couldn't-care-less staff, wonky tables and sub-par food that you would find in some diner in some backwater rural town.
This place really is not worth going to any more. The new owners (who took it over at the beginning of the year clearly are not foodies or have run a cafe before. They don't know, the wait staff don't care and the chefs could't care less.
Small overcooked serves, warm white wine and a crappy coffee.
Customers have turned. Today there was a handful of people and except for the weekend this place is 1/4 full instead of pumping.
Elvis has left the building and it's a damn shame.