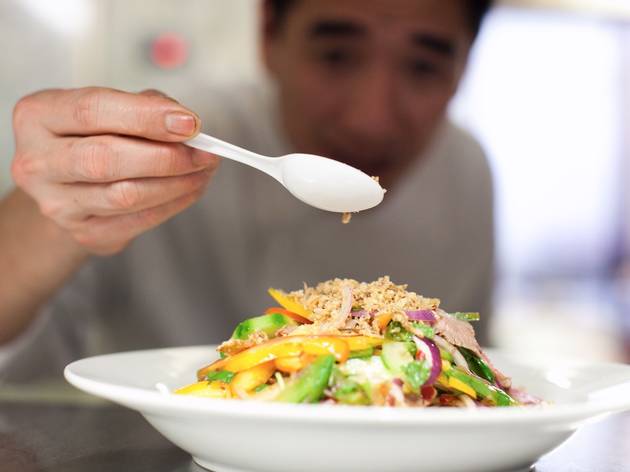 1/8
Photograph: Daniel Boud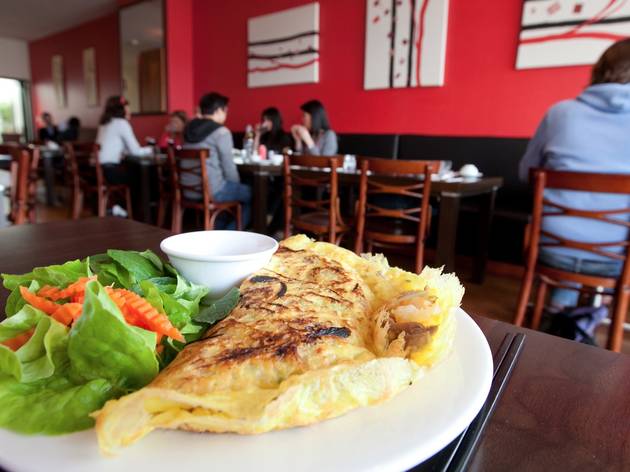 2/8
Photograph: Daniel Boud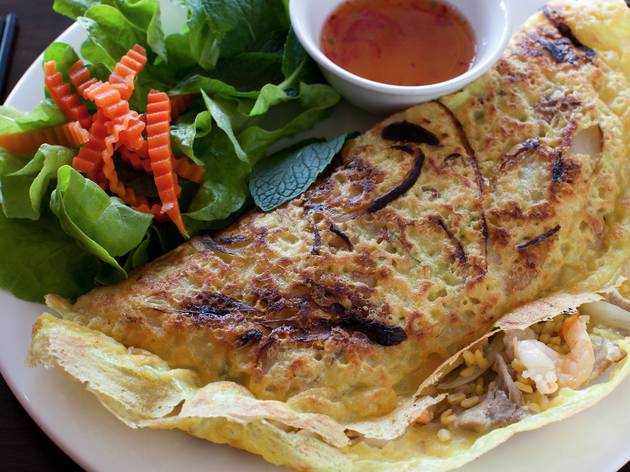 3/8
Photograph: Daniel Boud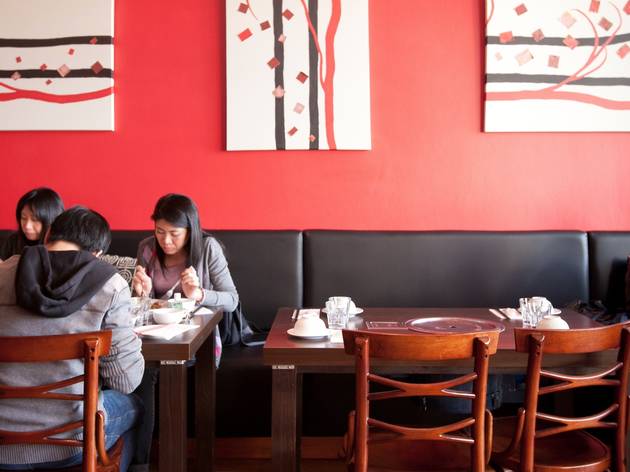 4/8
Photograph: Daniel Boud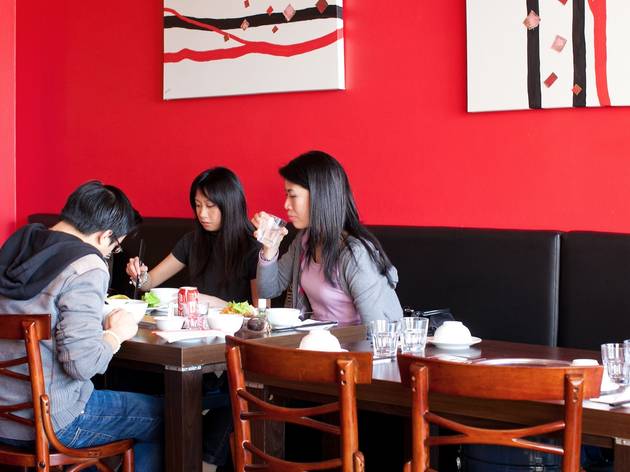 5/8
Photograph: Daniel Boud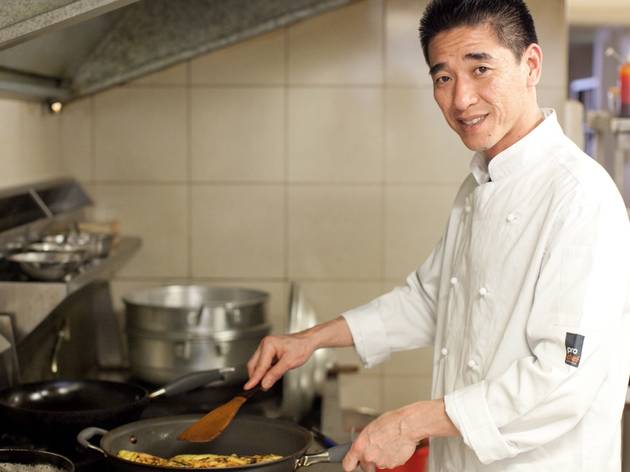 6/8
Photograph: Daniel Boud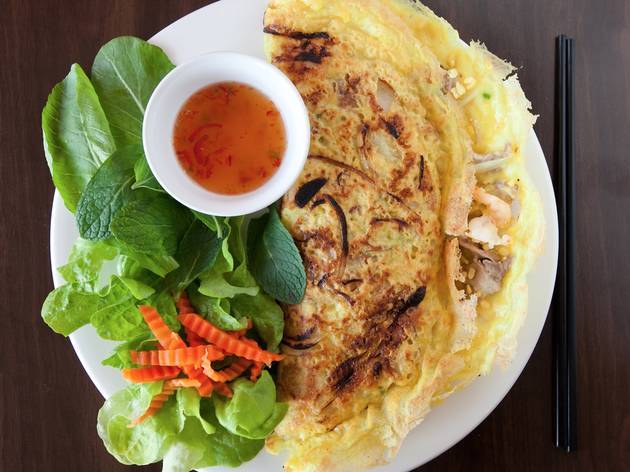 7/8
Photograph: Daniel Boud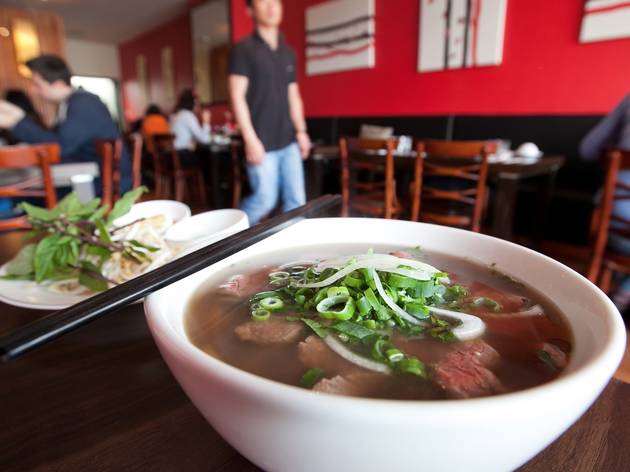 8/8
Photograph: Daniel Boud
Time Out says
The face of Marrickville's Vietnamese offerings just changed
Let's hear it for the bánh xèo. These savoury yellow pancakes of rice flour stained a brilliant yellow are a standby at just about each and every one of Marrickville's many, many Vietnamese restaurants, but the version whipped up at Yen for Viet, a relative newcomer on the scene, is unusual in its savour and crispness. It's also really big. Better yet, there's a choice between the common-or-garden number filled with pork and prawn, the vego option (yawn) and the rather more exciting one packed with bits of duck.

Yen for Viet has a look we've come to think of as Marrickville Vietnamese 2.0: it's a step up from the fluoro-bright, hose-clean simplicity of the neighbourhood's baseline offerings. It's got a wine list of sorts and paper napkins on the timber tables rather than Aldi-brand tissue boxes. There's a merciful absence of blaring South East-Asian Idol, with pictures hanging on the red walls rather than plasma screens. Service is polite and friendly, even if it can be sometimes astonishingly glacial in its pace.

There's been a bit of hooting and hollering about the quality of the pho here. To be sure, it's one of the better offerings in this part of town, the broth rich and complex, the noodles beautifully ragged. Does it pose a serious challenge to the great Vietnamese beef noodle soups of Bankstown? Not to their depth of flavour, no, and Yen's soup leans a bit sweet for some die-hards. The offer to upgrade the meat to wagyu, though, is one you should accept, even at the hefty premium - the quality of the meat makes a substantial difference, each shred of it slippery, flavoursome and distinct.

The rest of the menu is a very varied bag. Eggplant fritters taste like fried nothing-in-particular; the salt-and-pepper tofu, like even less. Totally missable. And yet the buttered deep-fried mini chicken drumsticks are pure sin and hands-down awesome, while the pork belly braised in young coconut juice is easily one of Marrickville's greatest hits, Vietnamese or otherwise. Its fat is rendered properly, there's a couple of hard-boiled eggs in there for textural giggles, and the braising juices, sopped up on a spoonful of rice, are reason enough to laugh merrily in the face of the diabetes gods. Let's take a moment to savour that a little longer: pork fat-flavoured coconut juice on boiled white rice. It's morbid obesity on a stick.

If you want porcine thrills with slightly less need to have a defibrillator on standby, hit the soup of mustard greens. The big bowl has minced pork swirled through it, but the overall effect is herbal and refreshing, and less likely to induce a lard coma. Desserts are as simple as they are inexpensive: between the milkshake glass of ice, lychees and coconut jelly, the flan and one of those sweet, gelatinous texture-focussed soups of beans and peanuts and things. Go the flan: it's reminiscent of supermarket crème caramels in all the right and wrong ways.

Here's the kicker: unlike at every other place in the 'burb, making a reservation here is a must. Such is Marrickville's yen for Yen for Viet (and such is the profound lowness of the price of the $27-a-head banquet menu) that taking your chances with a walk-in later in the week can be a dicey proposition. Book it, Danno.
---
Details
Address:
296 Illawarra Rd
Marrickville
Sydney
2204

Price:
Up to $50
Contact:
Opening hours:
Lunch Sat-Sun 11am-3pm; dinner Tue-Sun 5.30-10pm
Best selling Time Out Offers