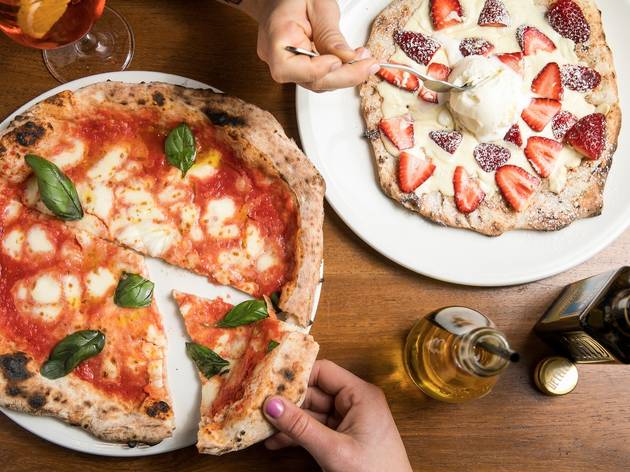 1/18
Photograph: Anna Kucera
2/18
Photograph: Anna Kucera
3/18
Photograph: Anna Kucera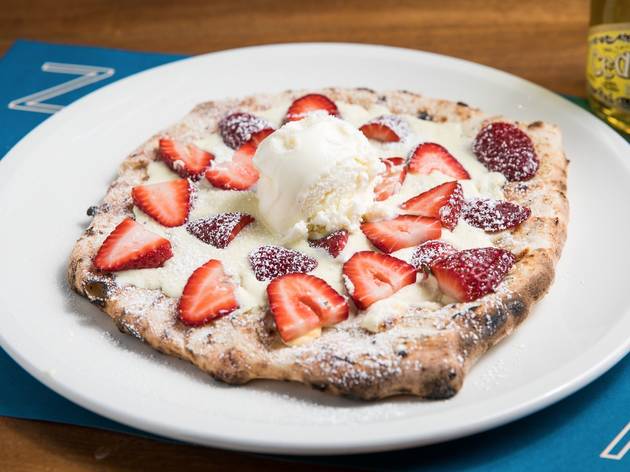 4/18
Photograph: Anna Kucera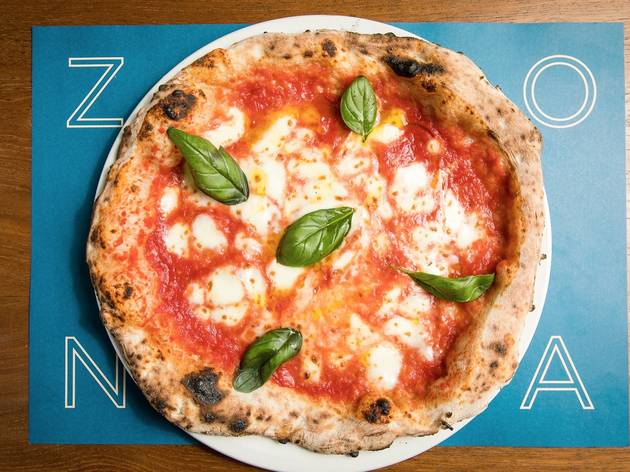 5/18
Photograph: Anna Kucera
6/18
Photograph: Anna Kucera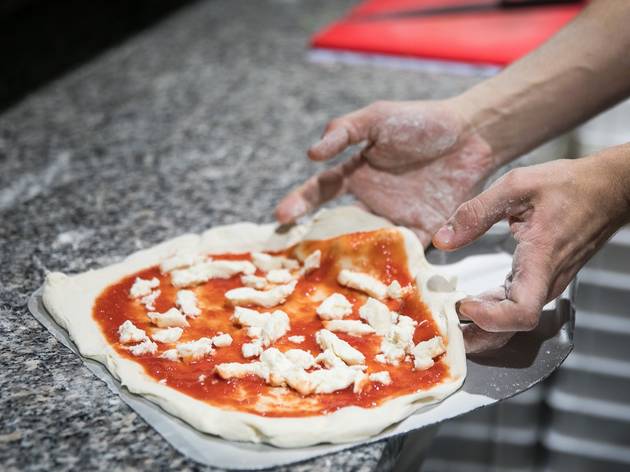 7/18
Photograph: Anna Kucera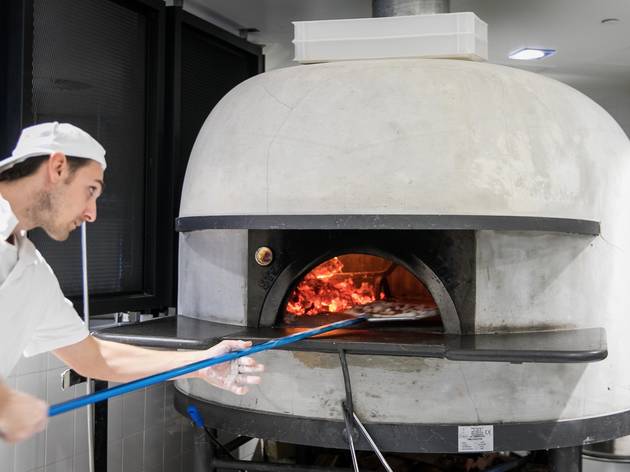 8/18
Photograph: Anna Kucera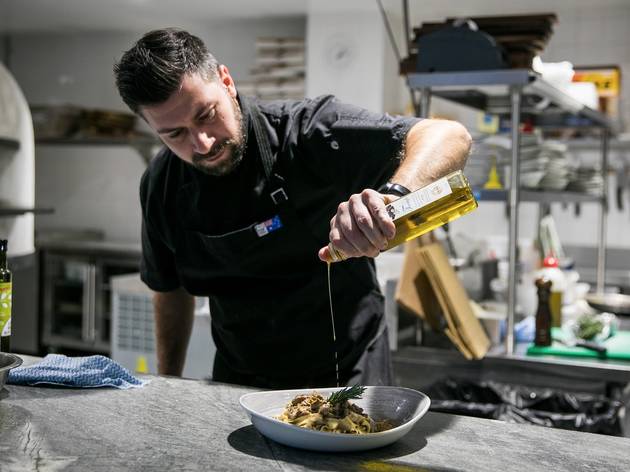 9/18
Photograph: Anna Kucera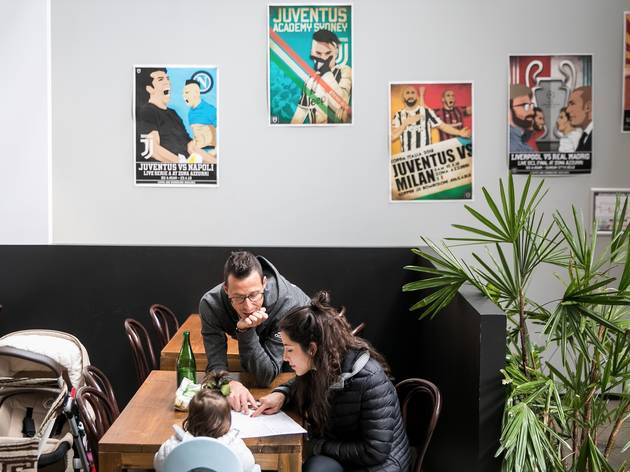 10/18
Photograph: Anna Kucera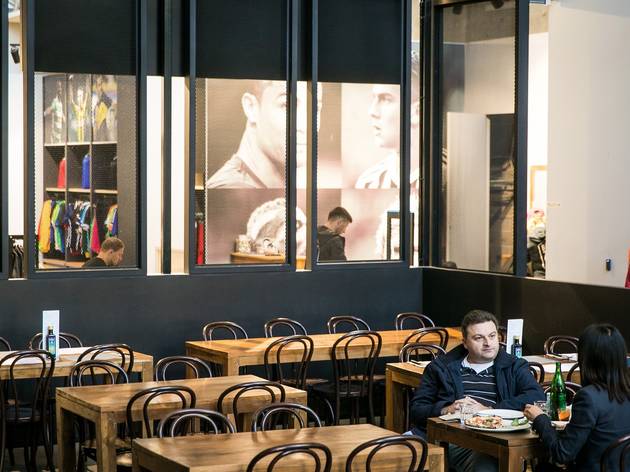 11/18
Photograph: Anna Kucera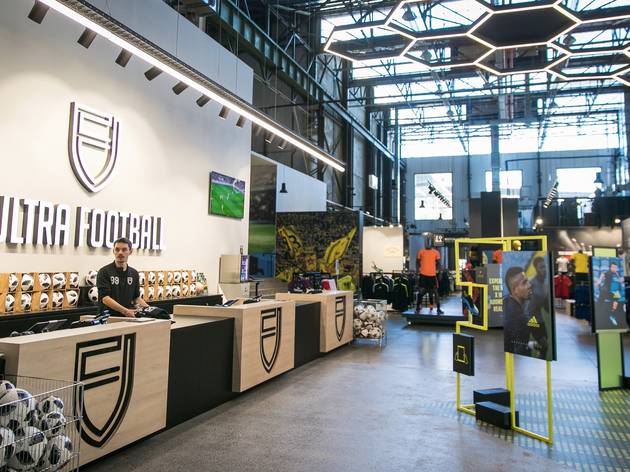 12/18
Photograph: Anna Kucera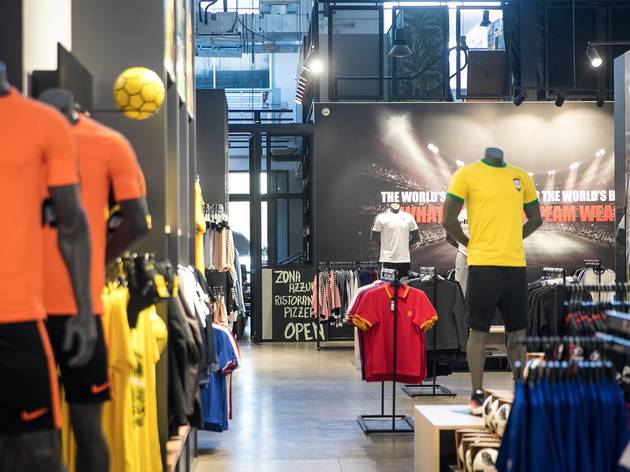 13/18
Photograph: Anna Kucera
14/18
Photograph: Anna Kucera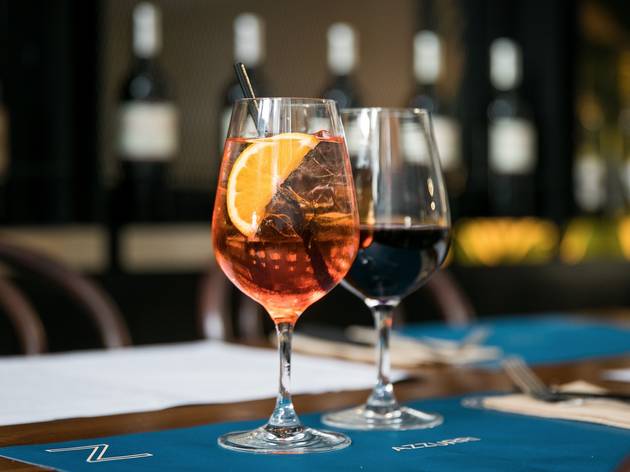 15/18
Photograph: Anna Kucera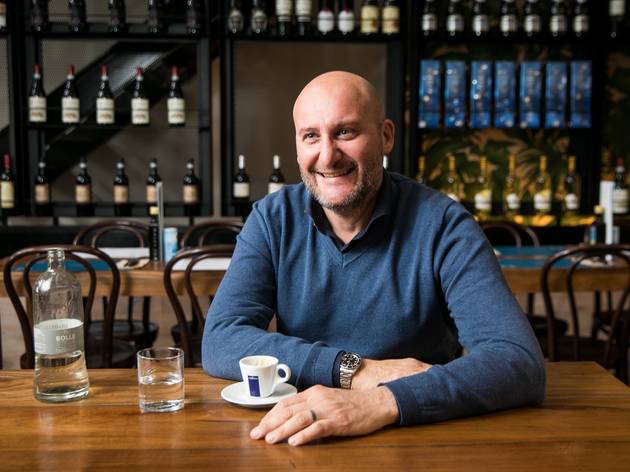 16/18
Photograph: Anna Kucera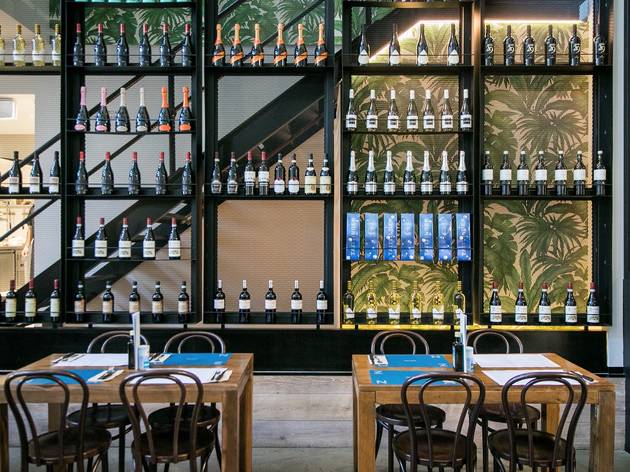 17/18
Photograph: Anna Kucera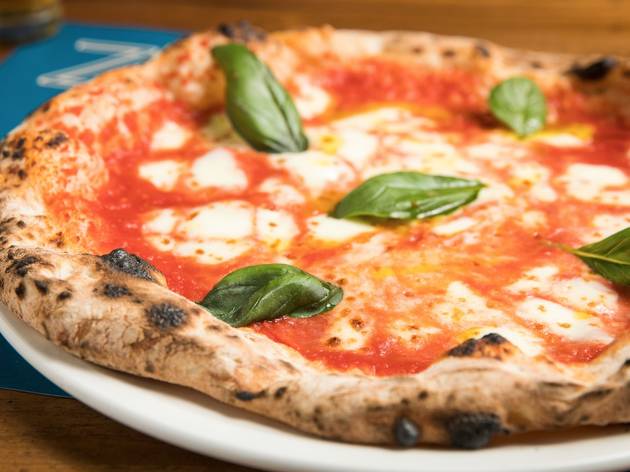 18/18
Photograph: Anna Kucera
Time Out says
Pizza and football...? That's amore
When Italy won the World Cup grand final in 2006, Riccardo Bianchini went to a tattoo parlour to celebrate. It had been his dream, since he was 12, to see his national team take out the championship. (It's why his resulting tattoo says "1982-2006", to mark those timelines.) So perhaps it's not a surprise that his latest restaurant, Zona Azzurri, is located inside Alexandria's Ultra Football – a megastore dedicated to the sport.
Accordingly, there have been times when they has been serving bomboloni and focaccia at 4.45am, to football fans who are watching matches live. But, Bianchini is keen to point out that Zona Azzurri is not a soccer restaurant, even if the name is a reference to the sport. Ok, so the venue is also the only place in Australia to serve wine by footballer Andrea (pick from his pinot noir and chardonnay), but there's plenty to like even if the world game isn't your sport.
Bianchini knows what he's doing – he's been in the (restaurant) game for 25 years, mostly running businesses in Melbourne (Cucina & Co and Cucina Bar, DOC). His head chef, Emmanuele Cipoletta and pizza chef, Gianni Pugliese, are long-time employees, so it's no surprise that things run smoothly and the menu delivers solid Italian hits.
Relationships are important, which is why the cherry tomato sauce that goes with the gnocchi is from a Sicilian farm run by Bianchini's childhood friend; and the excellent pappardelle Lucia is named after the chef's mum and is modelled after the way she cooks it at home. The hand-cut pasta ribbons are matched with a classic tomato sauce and softly melting lamb that's been slow-cooked for half a day. The tagliatelle with earthy chunks of porcini, finished in a simple white wine sauce and dressed with some truffle, channels the same home cooking charm. The excellent eggplant parmigiana – caramelised eggplant is essentially a rich baking tray full of tomato and melted cheese – has been a bestseller for years.
Margherita or four-cheese pies from the authentic Neapolitan oven have the right puff and char on the dough, which is left to prove for 72 hours. Plus they do sweet pizza, a smaller portion of dough, cooked with white chocolate on top and strawberries added after the chocolate melts. A scoop of vanilla ice-cream caps the whole thing off. It sounds OTT, but is surprisingly restrained.
This industrial canteen might seem like an odd venue: sandwiched between The Rocks Brewery & Bar and a massive football mall on a corporate park in Alexandria. But its home-style cooking and charm really shines through. You can move the goal posts, but Zona Azzurri still remains a winner.
Details
Best selling Time Out Offers