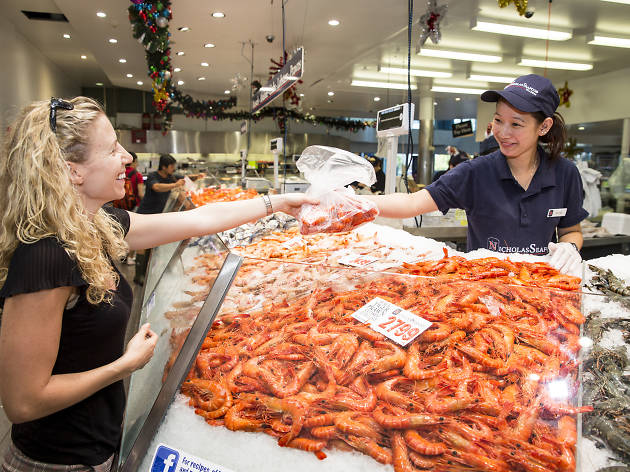 Join over 100,000 visitors converging on Sydney Fish Market during the annual shopping marathon
Due to the overwhelming demand for prawns, mussels, snapper, oysters, barramundi and all the seafood that makes for a classic Aussie Christmas spread, Sydney Fish Market is open all day and night from 5am on Sunday December 23 to 5pm, Monday December 24.
More than 100,000 people are expected to head to Pyrmont to stock up on hundreds of tonnes of fresh produce in the lead-up to Christmas day. There are also onsite bakeries, liquor stores, butchers, delis and greengrocers allowing shoppers to buy everything they need for a complete festive feast.
Beat the traffic and hectic queues for parking by catching light rail services stopping right outside the market, or hopping on regularly departing bus services from the city.