The 50 Best Restaurants in Sydney Right Now
Too many restaurants, not enough time. Cut the fat with our guide to the best restaurants Sydney has to offer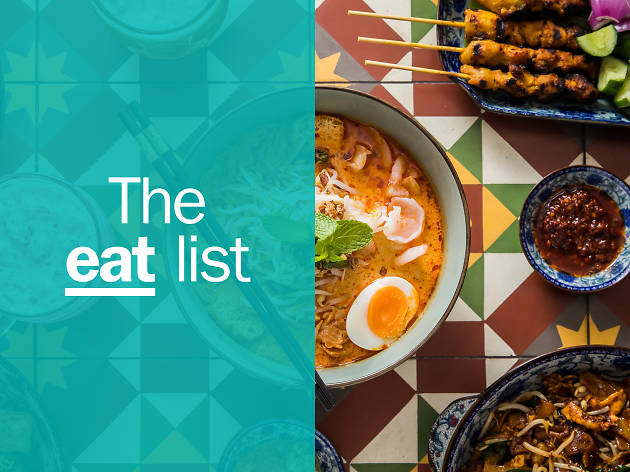 Welcome to the Time Out EAT List, our handpicked 'best of' for Sydney's food scene. These are the best places to eat in this city right now: the freshest, most inventive and memorable venues, ranked by our expert local editors.
Unless you have the metabolism of a nine year old, and the finances of a Kardashian, you never stand a chance against Sydney's ferocious dining machine. The openings just don't stop and ain't nobody got time to keep on top of what's what. Except us, that is.
Time Out's local experts scour the city every day for great eats, great value and insider info (like these cheap hacks for fancy places). We value fun, flavour, creativity – and we've thrown in a mix of price points because sometimes you want to drop cash like a tourist and eat inside the Opera House, and sometimes you want a mini-treat, like some next level Malaysian food. So behold, our eat-and-destroy list – a guide to Sydney's best restaurants.
Eaten somewhere on this list and loved it? Share it with the hashtag #TimeOutEatList
Find out more about how Time Out makes recommendations and reviews restaurants.
And when you're done eating, start working your way through our guides to Sydney's best cafes, 50 best bars and 50 best pubs. Bon appétit!
The best restaurants in Sydney
More of Sydney's best restaurants