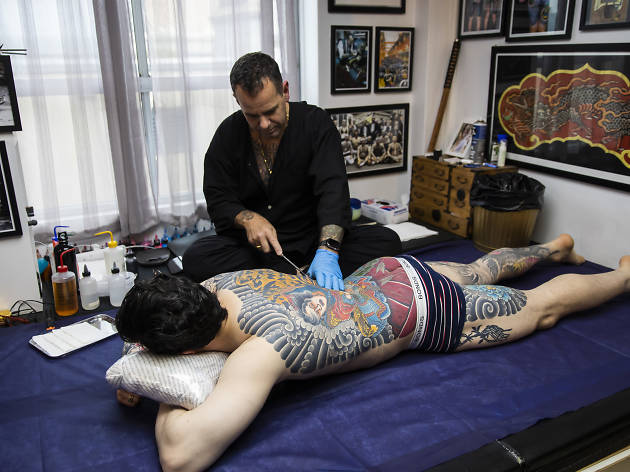 1/6
Photograph: Anna Kucera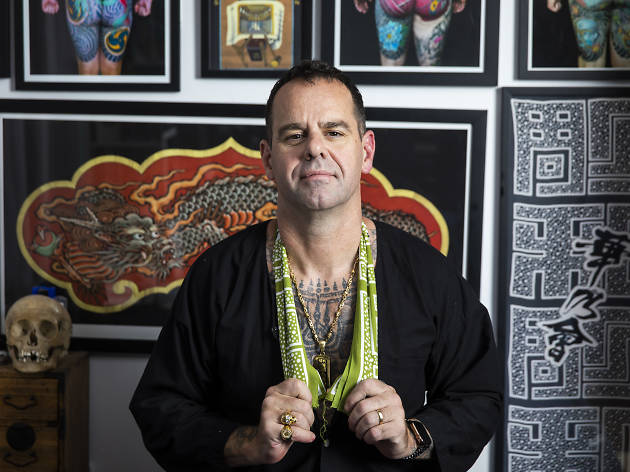 2/6
Photograph: Anna Kucera
Kian Horisumi Forreal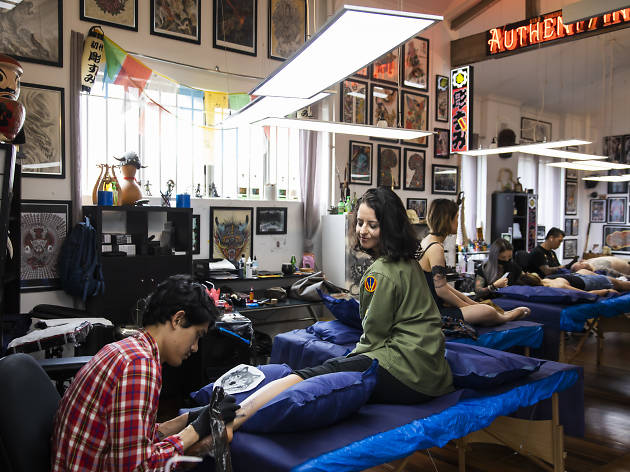 3/6
Photograph: Anna Kucera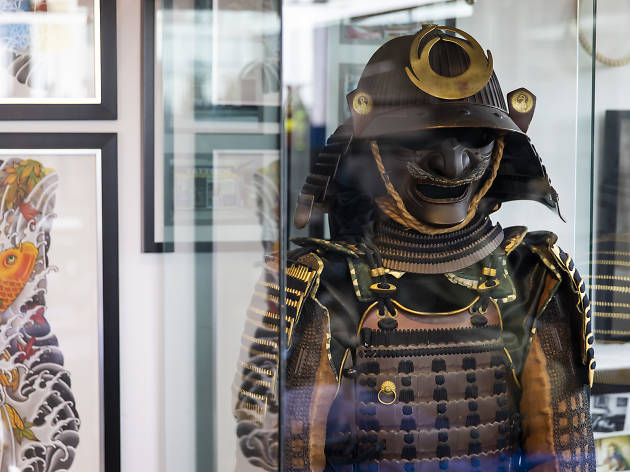 4/6
Photograph: Anna Kucera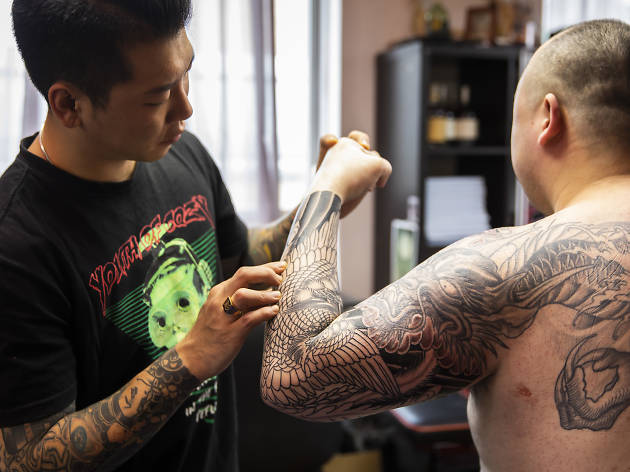 5/6
Photograph: Anna Kucera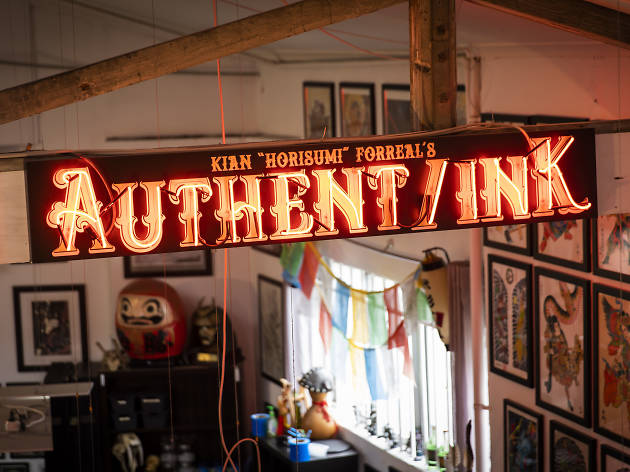 6/6
Photograph: Anna Kucera
Time Out says
In an unassuming warehouse conversion on a Surry Hills sidestreet is one of the world's most respected purveyors of Japanese ink
In recent years, getting inked has emerged from the subcultural shadows and stepped proudly into the mainstream spotlight. And as old social taboos have faded and the volume and variety of people going under the needle has soared, it has been matched by a boom in the number of artists turning to tattooing as a way of making a living.
In a city like Sydney, where people wear this thriving tattoo culture (quite literally) on their sleeves, you can find studios catering to all corners of the market. There are old skool street joints that have been grinding away for years, hipster-as-hell newcomers that command legions of fans on social media, and stylistic specialists offering expertise in niche designs. There are appointment-only studios catering to committed collectors, sought-after elder statesmen who command months-long waiting times, and walk-in hothouses slinging flash after flash for just tens-of-bucks a pop.
While Sydney boasts plenty of examples of these types of outfits, and more besides, it's far rarer to find a studio that somehow manages to represent all these facets of the tattoo industry under one roof. It takes someone who has been around the block, who's earned their stripes with years of hard graft, and who understands the myriad reasons why a person decides to be indelibly doodled on, to fuse these aspects into a cohesive whole. Founder of the Surry Hills-based Authentink, Kian 'Horisumi' Forreal, is just such a someone.
The extraordinary scope of his experience in the tattoo world is writ large across the spectrum of work this in-demand studio is turning out. Originally from Canada, Forreal spent almost a quarter of century touring the world, peddling his inking skills as a guest artist across Asia, Europe and the States, before laying down roots in Sydney and establishing Authentink in 2013.
On any given day, Authentink's double-height vaulted premises, which Forreal runs alongside his partner, Hayley, is visited by tattoo virgins nervously awaiting their first etching, walk-in clients leafing through flash catalogues for inspiration, and return customers sitting for a specific artist. Customers of every age, gender, and identity can be found here, so Forreal has recruited a crew of 11 full-time artists, supplemented by a roster of guest artists, to cater to a comprehensive range of different demands.
But Authentink isn't just a great general-purpose studio. It's also an all-but-unmatched centre for the most authentically executed Japanese designs in Australia, otherwise known as Irezumi.
Tattoo connoisseurs from around the world travel to Sydney seeking the expert craftsmanship found at Authentink, where multiple artists specialise in this style. However, the most prized Japanese designs come from Forreal himself, who studied Irezumi with master craftsmen in Japan. On every level, Forreal's execution is uncompromisingly exacting; he mixes his own pigments, solders his own needles and uses classical references to hone his designs. Such is his stature in this discipline, he's become one of the few Western tattooists to earn a traditional 'horishi' alias – in his case, Horisumi – and one of only a handful of practitioners in Australia using the hand-poked technique known as 'tebori'.
This time-honoured practice might appear a more gruelling process to endure compared to modern tattoo machines, but in fact, the pain levels are surprisingly minimal, and while it is a little more time consuming, the traditional tatami mat Forreal tattoos from is a mighty comfy alternative to more common-or-garden varieties of tattoo bed.
While ancient wisdom underpins the artistic philosophy at Authentink, its preparation and aftercare is cutting edge, using advanced medical products to ensure every tattoo heals in the safest and most enduring way possible.
This depth of thought extends to Authentink's website, the default first port of call for any tattoo seeker in the 21st-century. As with the majority of studios, you'll find galleries showcasing the work of the available artists here, as well as online booking for consults. However, there's also a well of additional information guiding potential punters through the consultation process, explaining what to expect on a visit, and outlining the pedigree of its Japanese credentials, as well as other practicalities to ensure the consumer experience is effortless for both first-timers and veterans alike. It's this combination of heritage and innovation, foresight and vision, that makes this studio not just one of the best in the city, but a world leader in an industry that is at an all-time high.
Details