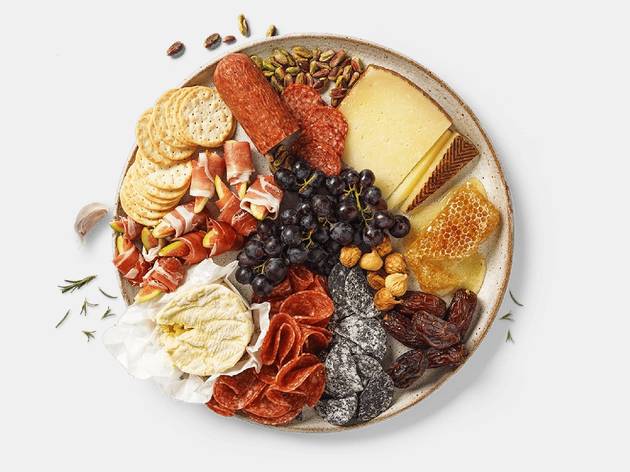 Make restaurant-worthy charcuterie boards with this brilliant online tool
Add greatness to your grazing platters
So you've used your time in iso well to hone your cocktail-making smarts, and you're ready to welcome a legally permitted number of guests into your inner circle for a shindig. Good for you. But we're here to tell you you've only done half the homework, my friend.
What really says "thank god, actual real-life faces to talk to" is a lavish, eye-popping, mouth-watering charcuterie board. You know: an antipasto platter heaving with cured meats, oozy cheeses, first-class dips and other superb snacks. Sure, you could open a packet of chips and pop some party pies in the oven, but deep down you know you can and should do better.
That's where this handy online charcuterie board builder can help. It'll get you selecting exactly what you need and even provides inspiration for snackage additions you may not have considered. Use one of the inspiring readymade boards as a starting point, or create yours from scratch.
Compiled by the smart salami people at Hans, the online board builder even has a calculator to ensure you get the perfect quantities of prosciutto, double Brie, strawberries and baba ganouj for your gathering, no matter how many people you're (legally) having over. At the end you get a shopping list that makes it a breeze to put together an Insta-worthy spread.
Curious? Why not give it a try?
The feature contains affiliate links for which Time Out may receive a small fee.