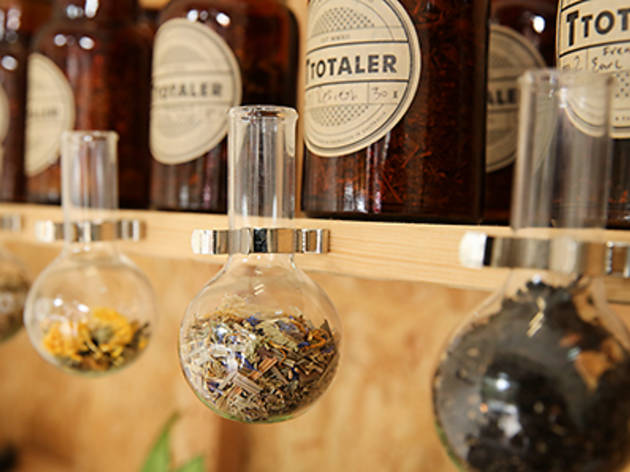 1/11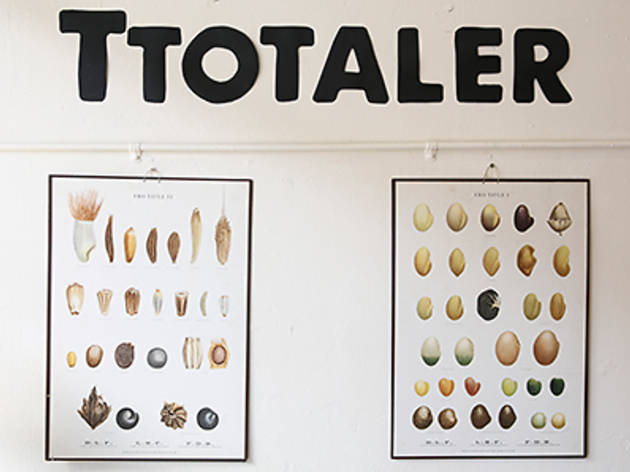 2/11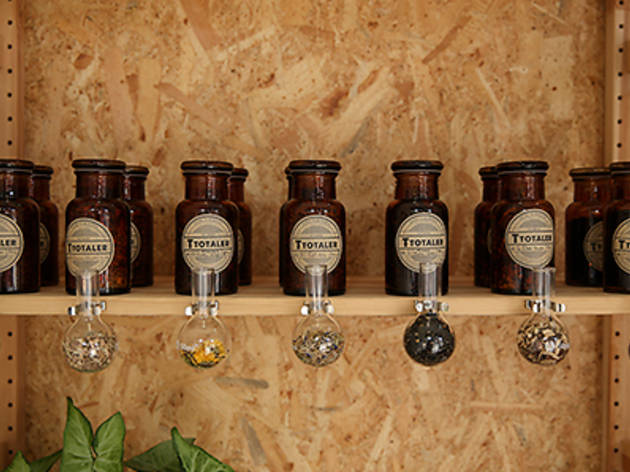 3/11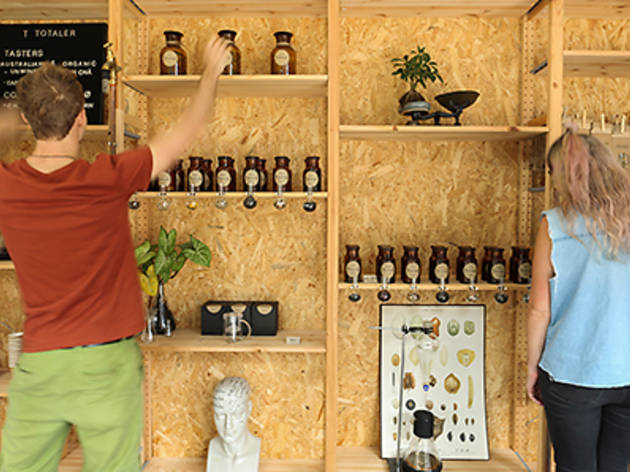 4/11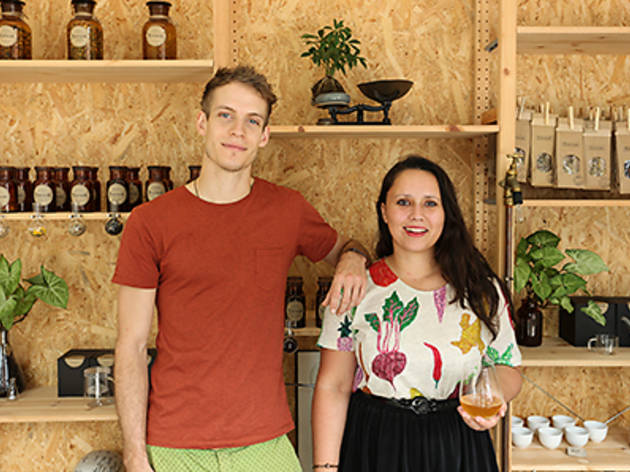 5/11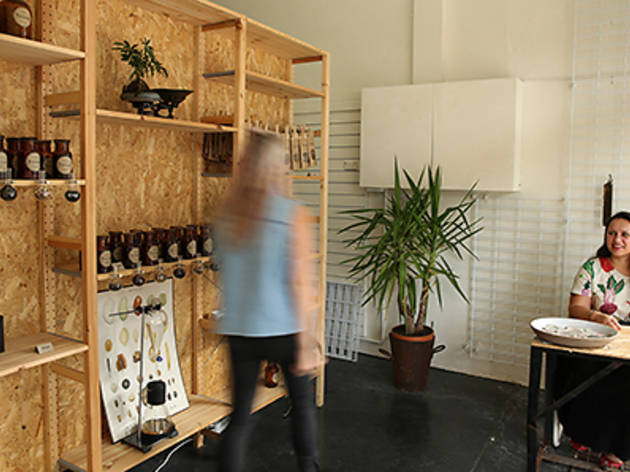 6/11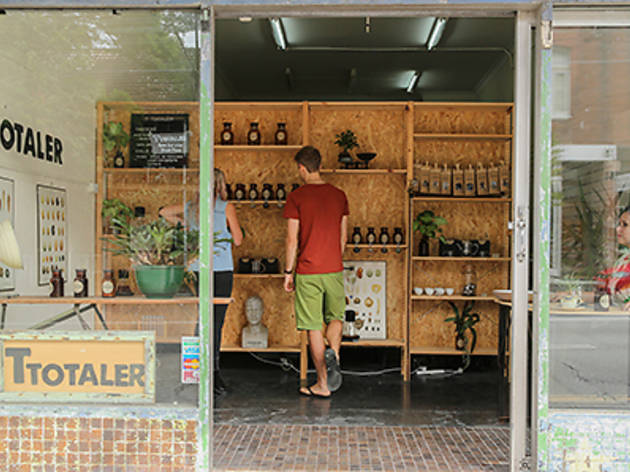 7/11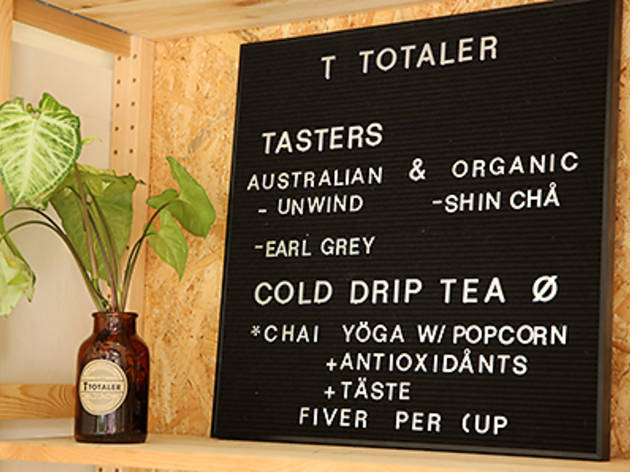 8/11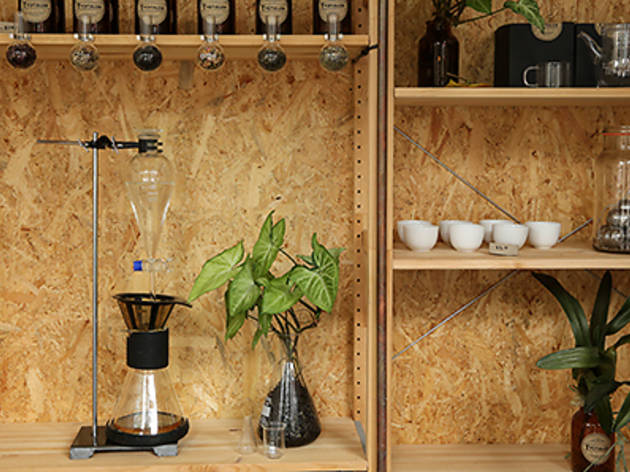 9/11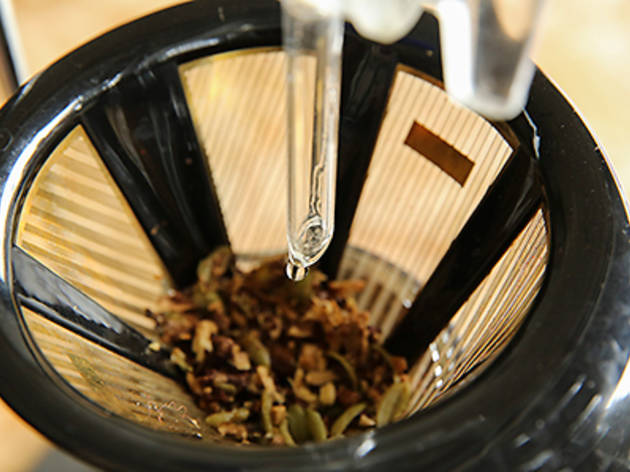 10/11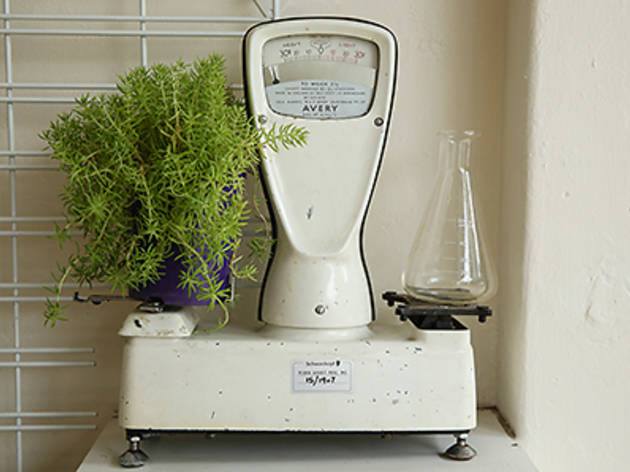 11/11
Artisan tea blenders T Totaler are taking the leaf to a whole new level
T Totaler creator Amber Hudson believes that the ancient tea leaf has a lot to offer. "In a fast-paced society, it's hard to stop and appreciate it," she says. "But tea makes you slow down. Drinking tea is an experience."

Established in 2012, the T Totaler brand grew from two of Hudson's passions: tea and travel. "I've always loved tea, and I've travelled to over 30 countries," she explains. "I was going to different tea plantations across the world and researching. I'd always made different teas for my friends, so I figured I may as well give it a go, and here we are today."

'Here' is the T Totaler shop and café in Newtown. It came to life after the blends received a strong response at markets like the Marrickville Organic Markets and cafés such as In the Annex – and plenty of support from her partner, Paul. The retail outpost is also complemented by classes that Amber runs at Work-Shop's Redfern HQ.

It's been a process of experimentation for Hudson, who has come to formulate the extensive range of T Totaler blends. "I think of it like I am making a pho – you don't want to have just one flavour. It's about balance, and flavour profiles." And those beautiful pharmaceutical glass bottles you'll find the loose-leaf tea in? They aren't just aesthetically pleasing, but functional too. "It protects the tea from the sunlight. We also chose them hoping that people will either bring them back to be refilled, or use it for a new purpose at home after, like growing plants, or as a vase."

This sustainable mantra is mirrored in their efforts to harvest Australian-grown organic ingredients where possible. "You're reducing the footprint of your tea, plus you know where it comes from so you know it's really fresh." Native plants are used in some of T Totaler's most popular blends like 'unwind': Australian-grown lavender, lemongrass, peppermint and lemon myrtle, their 'immune boost' blend with Echinacea, olive leaf, aniseed myrtle and rosehip.

As well as being a great place to purchase locally grown loose leaf teas, T Totaler's space in Newtown is also a café. They're experimenting with new methods of brewing, such as cold drip and sparkling teas, as well as traditional cuppas. They run blending workshops, on Sundays visitors can experience a matched tea and cake degustation and on Friday nights the T Totaler Tea Bar will be open, where they'll be crafting tea-based cocktails such as a ginseng, juniper and chamomile Negroni.
Venue name:
T Totaler
Contact:
Address:
555A King St
Newtown
Sydney
2042

Opening hours:
Wed 11am-5pm; Thu 9am-6pm; Fri 9am-3pm & 5-9pm; Sat 9am-5pm; Sun 9am-3pm