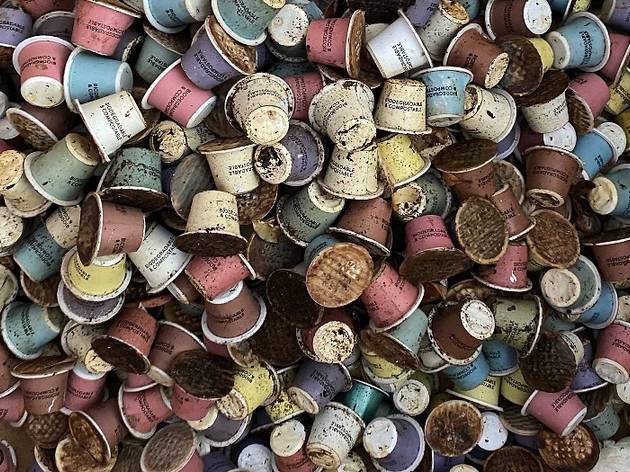 The maker of these coffee pods will collect them from your place for composting
Finally – an Australian coffee pod brand that is taking responsibility for pod waste
Unpleasant fact: every aluminium or plastic coffee pod you use goes directly into landfill, and can take between 150 to 500 years to break down. What would you do if you knew there was an ethical alternative?
The creator of arguably Australia's most sustainable coffee pods, Tripod Coffee, has the answer for Sydneysiders. It has created 100 per cent compostable coffee pods and a variety of initiatives to ensure your coffee drinking habits don't add to the world's waste.
The team recently launched the Tripod Dirt Club. Think of it like a home collection service for used coffee pods, including its own plant-based pods, and aluminium or plastic ones too.
The deal is that you pay $15 to arrange a pod pick-up within Sydney, give them all your manky pods, and then claim a $15 Tripod Coffee credit that can be used on your next purchase. Following that, Tripod Coffee will dispose of your pods correctly or turn them into fertiliser (where possible).
"Through composting coffee pods, we've already been able to divert over two tonnes of pods from landfill as well as create enough electricity to pour a Nespresso coffee for everyone living in Sydney's CBD," says David Siegel, partner and head of sustainability at Tripod Coffee.
Tripod Coffee's own pods are made from organic polymer and paper lids containing locally roasted coffee. If you have a Nespresso machine then Tripod pods are fully compatible too. Find out more here.
Currently the Tripod Dirt Club is only available within a 25km radius of Sydney's CBD, but in on track to launch nationwide over the coming months.
Many "compostible" coffee pod suppliers put the onus to locate suitable composting facilities upon the consumer. Tripod's initiative sounds like a step in the right direction when it comes to the ethical disposal of this form of waste.
Disclaimer: This feature contains affiliate links, meaning Time Out will receive a small payment for each reader who clicks through to the Tripod page.