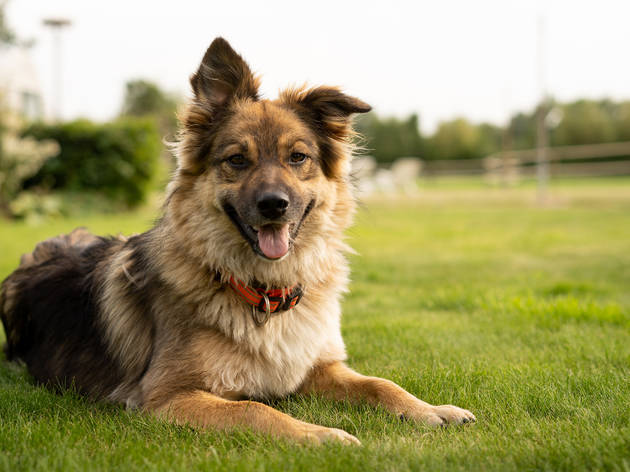 You can make sure your pet's nutrition isn't a dog's breakfast with this handy online tool
Perfect your pet's diet with this new digital diet planner
It's often said that dogs are very like people, in the way they show their emotions, the way they play or misbehave, or even in their appearance – we've all seen dogs that look suspiciously like their owners.
But dogs are also like people when it comes to their nutrition. It's a no-brainer that we feel and look better when we eat a healthy diet and cut back on the snacks, and likewise, without a balanced diet rich in the right kinds of nutrients, your four-legged friend could become more sluggish, develop digestive issues or put on excess weight.
But it's not always easy to keep your pet's diet in check. It's for this reason that the Aussie pet food experts at Ivory Coat developed the Food Check tool, a free-to-use online assessment that helps pair your pet with the perfect diet plan.
By answering a few simple questions about your pet on the Ivory Coat website, including their favourite flavours and toilet habits, Food Check creates a detailed profile that matches your fur baby's dietary needs with the ideal balance of wet and dry food. Food Check will also detail the optimum daily calorie intake and recommend products your pet may enjoy. You can even order a free sample of the suggested products to check if they're to your pup's tastes.
And don't worry cat owners, there's also a feline Food Check tool too, so you can pair your moggy with the ideal meals, and once you've decided on the best diet plan, simply enter your postcode into Ivory Coat's online stockist finder to locate your nearest retailer.
Ivory Coat products are made with 100 per cent Australian-produced ingredients that are nutrient-dense, unprocessed, and tailored to the specific needs of different breeds to ensure your furry friends are getting just the right levels of fibre, vitamins, essential fatty acids and proteins every day. Check them out.
This article contains affiliate links for which Time Out may receive a small fee.