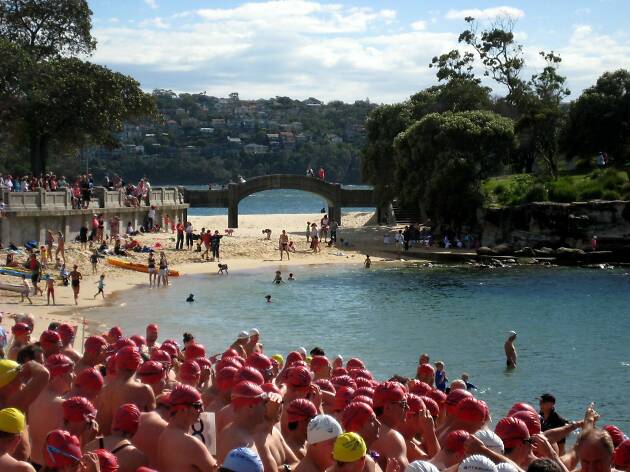 Don your togs for a harbour swim in support of cancer research
The Balmoral Swim for Cancer is one of the few open water races held within Sydney Harbour. The event raises fund for childrens' cancer research and includes a 1km and 5km swim plus relays, corporate team challenges and junior events.
The longer splashes will loop out around the island that juts out from sand at Balmoral Beach and venture further into the bay, while junior racers will stay closer to shore. Whatever lap you take, it's a great introduction to open water swimming, as participants won't have to battle waves or rough currents in the calmer waters of the harbour.
If you want to stick to the sand, there'll be live music, activities and local food vendors to keep you busy in between cheering on your seal friends.
Prizes and trophies are awarded to the winners of each race and to swimmers who raise the most funds for the Zero Childhood Cancer research initiative. Registration will cost between $15-$85 depending on your race, and you're encourage to start to start fundraising as soon as possible.