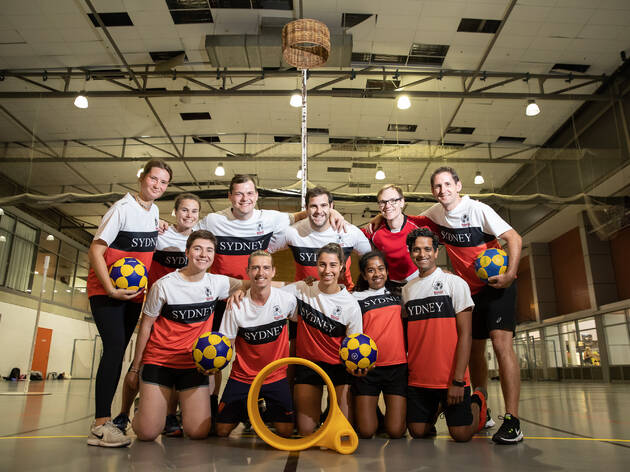 1/7
Photograph: Daniel Boud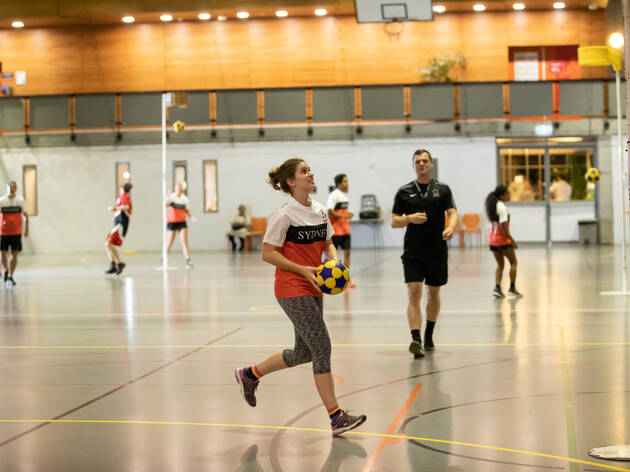 2/7
Photograph: Daniel Boud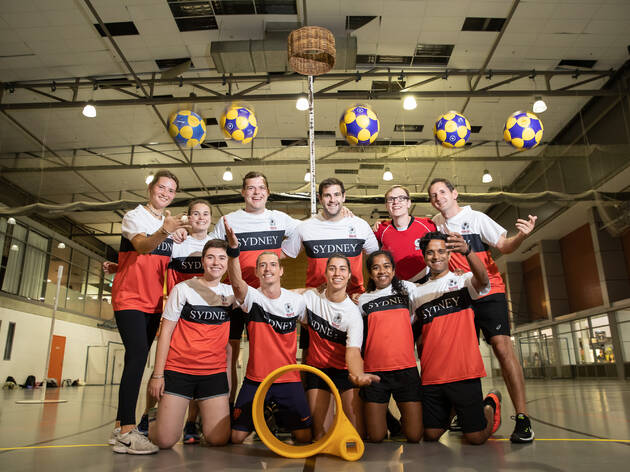 3/7
Photograph: Daniel Boud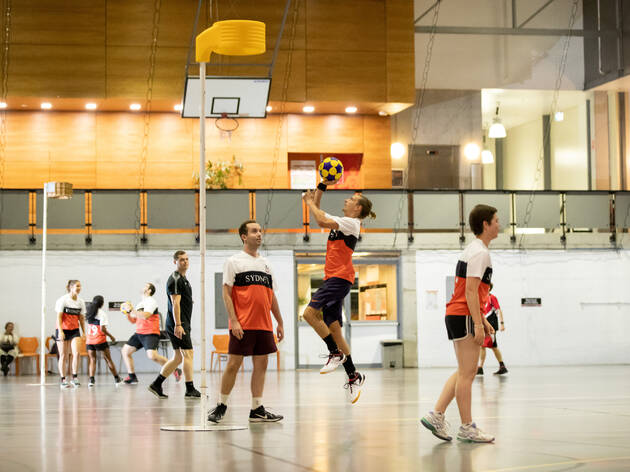 4/7
Photograph: Daniel Boud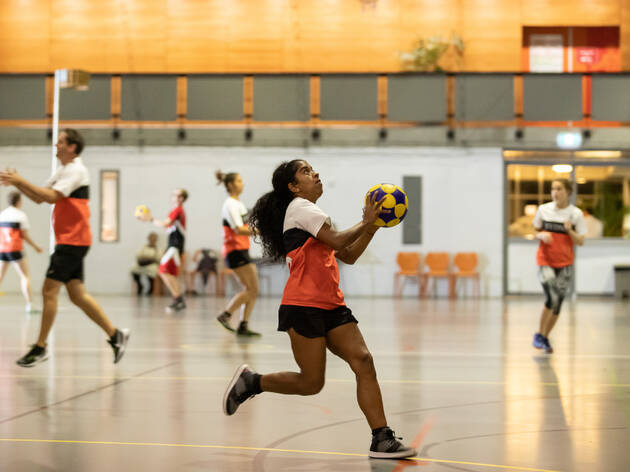 5/7
Photograph: Daniel Boud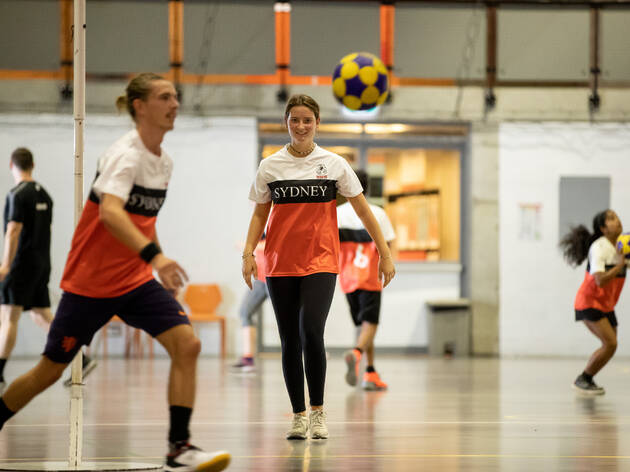 6/7
Photograph: Daniel Boud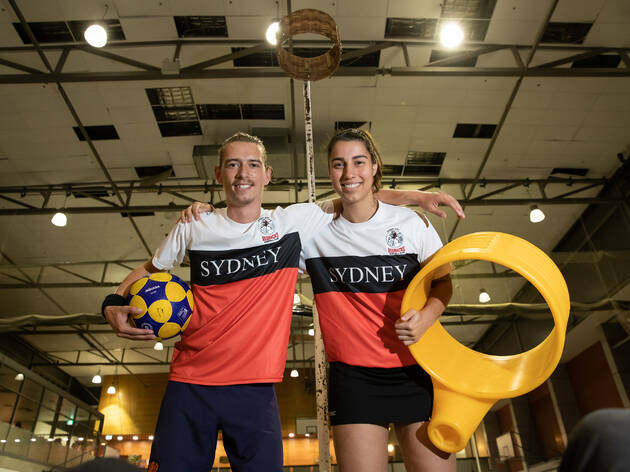 7/7
Photograph: Daniel Boud
Time Out says
For greater insight into this mysterious sport, we whacked on a jersey and joined the Sydney City Redbacks Korfball Club in a sweaty training game
At first glance, this fast-paced sport could be mistaken for a rowdy game of netball or basketball, but don't be fooled: korfball has its own world of skills and rules.
It didn't take long before we realised our years as a netballer wouldn't do us much good. This game doesn't let you live in your safe position bubble – everyone must defend and attack across the court. But that's just basketball right? Wrong. In korball there are dedicated attack and defence halves where players operate, and after two goals are scored, defenders become attackers and vice versa.
There's also no dribbling basketball-style, but more freedom compared to netball – you can take an extra step and get up close to defend. The korf – which is Dutch for 'basket' – is also about half a metre higher than its basketball cousins and placed within the court so you can shoot from behind it. Basically, it's a bloody rodeo out there.
The club's coach Ben King sums it up well with his favourite korfball introductory line: "It's like mixed netball without all the rubbish rules."
The 'mixed' element is also a unique selling point of the game. There are always four male and four female players on the court, who mark any opponent of the same gender.
"The sport was invented by a Dutch primary school teacher," says King. "He just wanted something that everyone could play together, so he invented this kind of egalitarian sport."
The club's president Amber Gulamali says they get a lot of players joining the korf squad so they can play competitively with all their mates. And as the club's mixed ability and A-grade teams play in comps around every two weeks and train every week, it's also a great place to really hone your skills beyond a social sport.
"Australian's grow up with netball and basketball and it's probably more familiar to them, but we need to show people the sport a little bit more before we throw them in the deep end," says Gulamali.
We're still feeling out-of-our-depth as the ducking, weaving and tossing draws to a close, but King and Gulamali assure us they've got state and national comps where complete novices can have a crack at the korf with support from the nation's champs. If you know how to throw a ball, you're ready for korfball.
If you'd like to have a crack at the korf for yourself, you can join the Redbacks' Thursday night training session for $10 a week, or pay $30 for a monthly membership, plus a one-off $10 registration fee to play in the regular competitive games.
Details