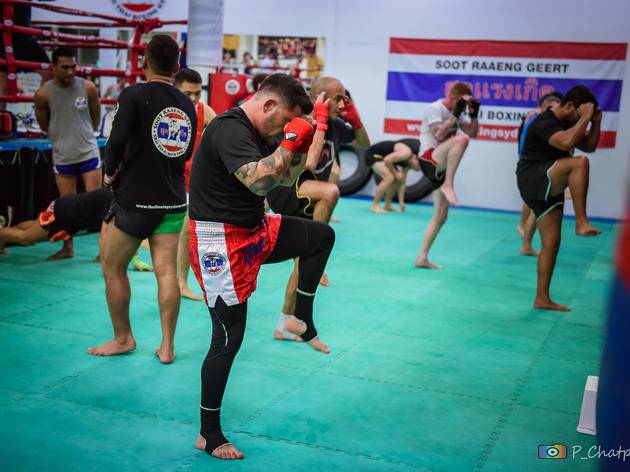 1/4
Photograph: Supplied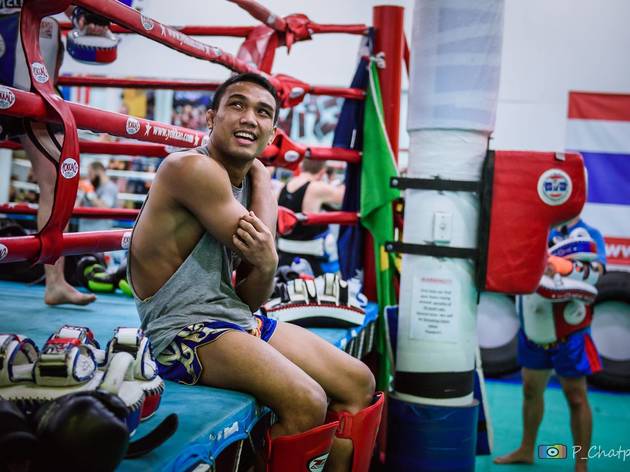 2/4
Photograph: Supplied
3/4
Photograph: Supplied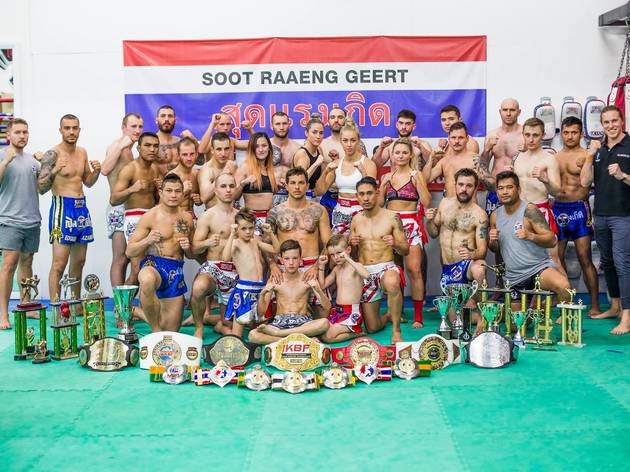 4/4
Photograph: Supplied
Time Out says
Learn self defence, improve your fitness or become a Muay Thai master
The air is hot with the smell of anticipation, sweat and Deep Heat muscle rub in this busy Muay Thai gym, where everyone from complete beginners to near-famous grapplers can work out on the mats and learn new skills. Known as the 'art of eight limbs' Muay Thai is an intense full-body fighting style. To remember all the weapons in your self-defence arsenal, sing the remixed heads-and-shoulders song: "fists, elbows, knees and shins, (knees and shins)".
You'll be using them all as you dance around the padded training area, learning and perfecting strikes, blocks and grappling techniques. When Time Out cautiously stepped into the ring, we were introduced to various combinations of these and the specialised Muay Thai boxing equipment. There's a lot of focus on kicks and knee attacks, so the training pads are much larger than other boxing gear, including a full body pad for push kicks – when you slam the base of your foot into your opponent's belly and send them flying backwards.
While the introductory class we took is more about mastering the absolute basics (and rightly so, they can be tricky) you can watch more advanced fighters face off in intricate grappling dances as they throw heavy blows and dodge swift elbow jerks. Whether you're just starting out or have a few kicks up your sleeve, you may want to bring a partner, as the routines for most classes rely heavily on one-on-one combat that can get pretty intense if you're not used to this fighting style.
You can pop in for a casual visit for $25, get a ten-class pass for $225 or pre-book weekly sessions (two for $40 or unlimited weekly classes for $45). The coaches will happily assist fighters at any level, and they're a fun bunch of joksters. On our visit we even made time for a quick video-call with one trainer's family members in Thailand. We certainly felt like part of the club.
The Alexandria gym also has punching bags for freestyle exercise, a small weights section, exercise bikes and stretching areas.
Details