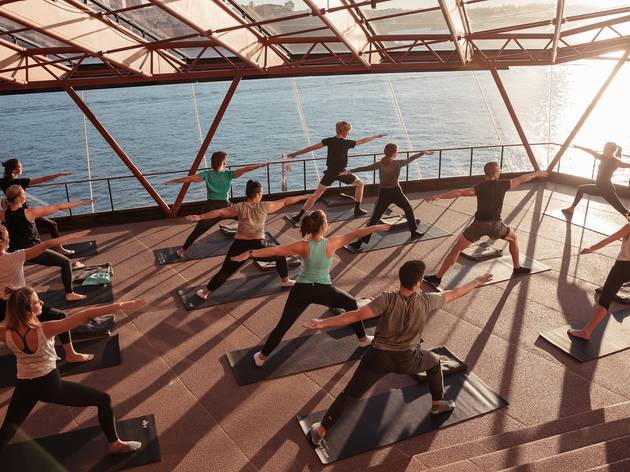 1/11
Photograph: Daniel Boud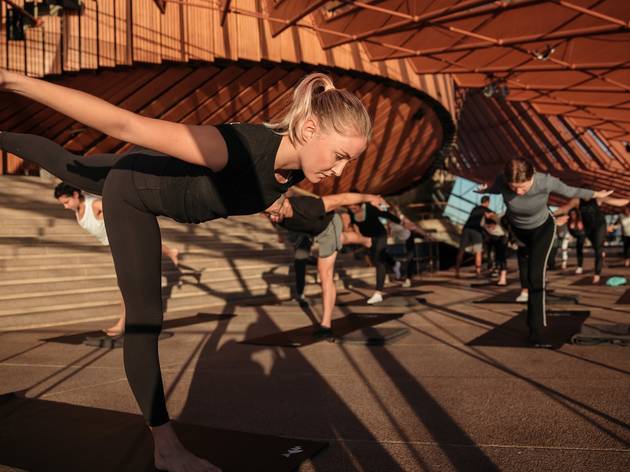 2/11
Photograph: Daniel Boud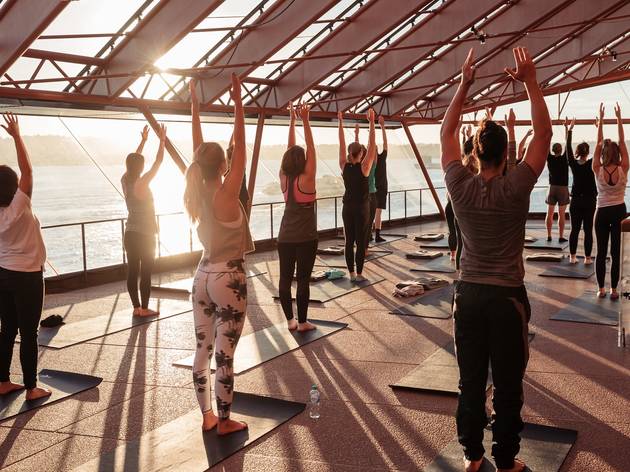 3/11
Photograph: Daniel Boud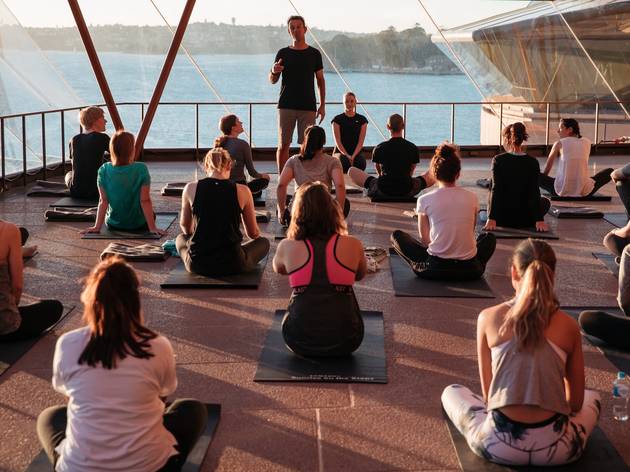 4/11
Photograph: Daniel Boud
5/11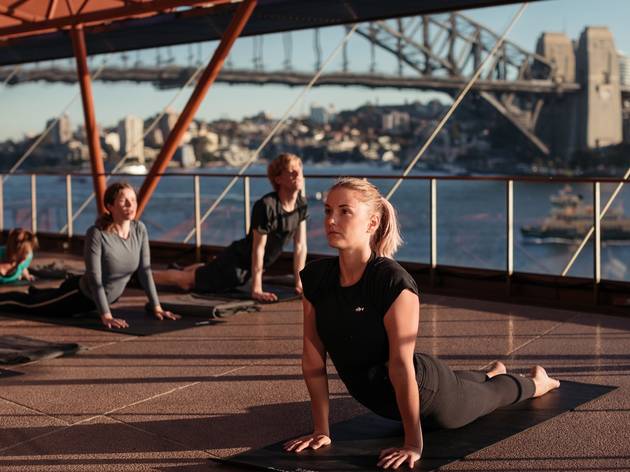 6/11
Photograph: Daniel Boud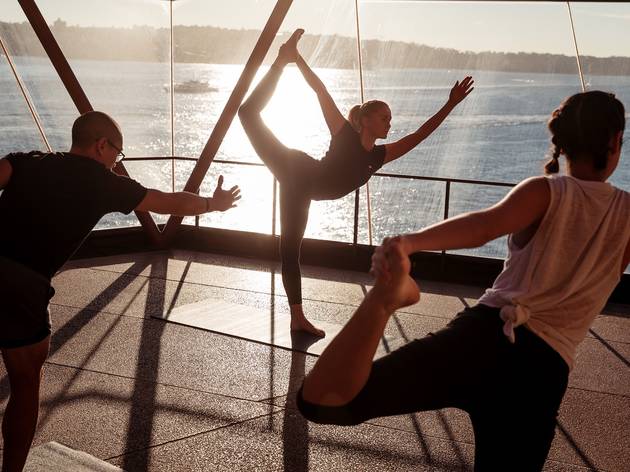 7/11
Photograph: Daniel Boud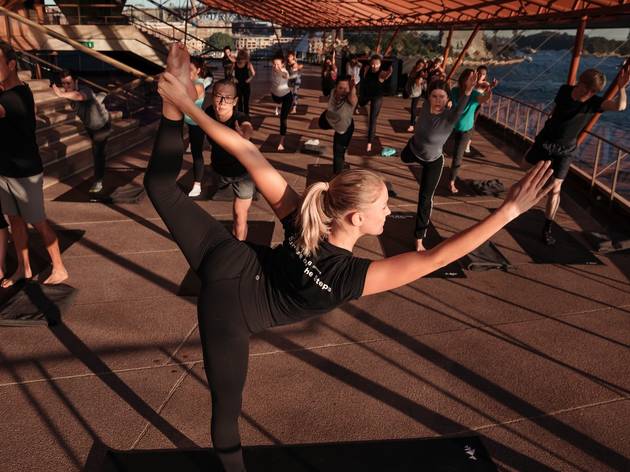 8/11
Photograph: Daniel Boud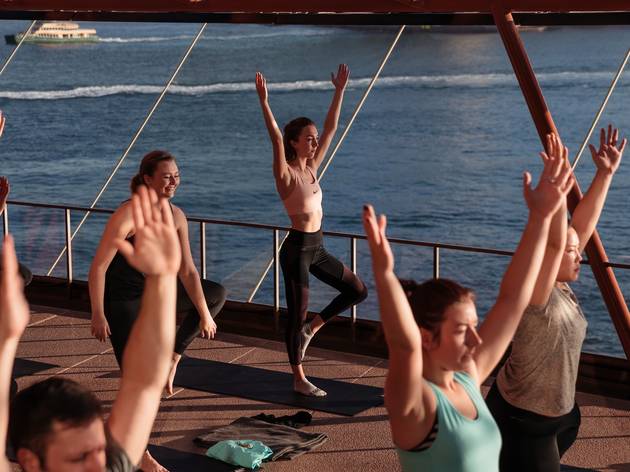 9/11
Photograph: Daniel Boud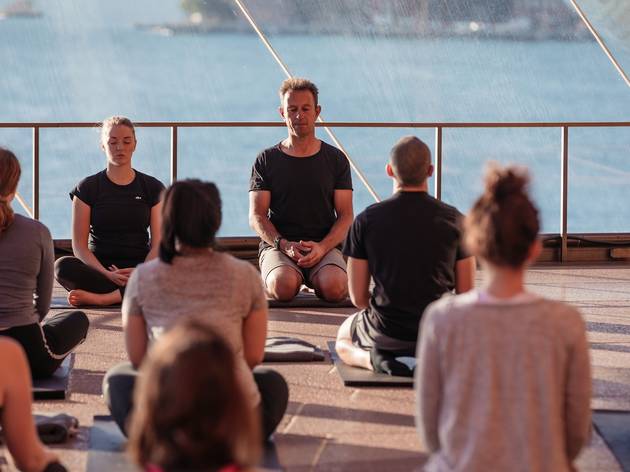 10/11
Photograph: Daniel Boud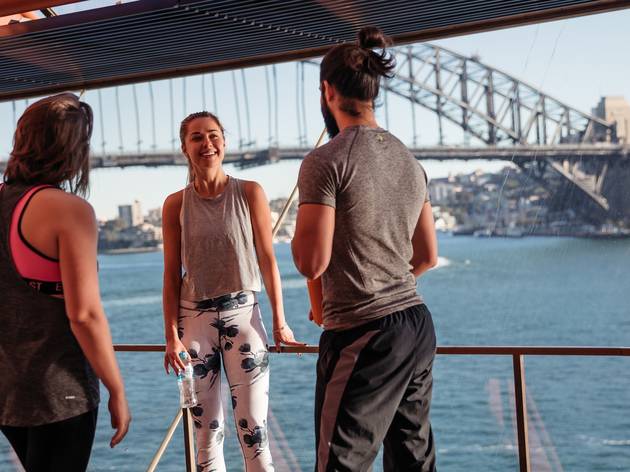 11/11
Photograph: Daniel Boud
Head under the sails for a morning yoga session with world-class views
Let's face it, we're not at our bright-eyed and bushy-tailed best in winter. Fair weather yogis might find ourselves trapped under a doona in a Netflix coma at this time of year, but help is at hand thanks to a seasonal update to Sydney Opera House's morning yoga program that usually takes place on the steps of the House.

Following the success of Sunrise on the Steps, the Opera House has launched a new indoor yoga series to help Sydneysiders and tourists beat the winter blues.

Classes will be held every Wednesday, Friday and Saturday in the sunlit Northern Foyer, which has views of Sydney Harbour Bridge and over to the east so you can watch the sun rising over the Harbour as you downward dog.

Crawf Weir, founder of Barefoot Yoga, will lead the nine-week program of 60-minute yoga classes. His teaching style caters to all fitness levels, blending strength and softness to create a challenging and fun class. He's also remembered to bring blankets to keep you warm during shavasana.

Enter the classes via the external stairs on the Western Broadwalk – and if you're driving, park up at the Sydney Opera House Wilson Car Park for $10.