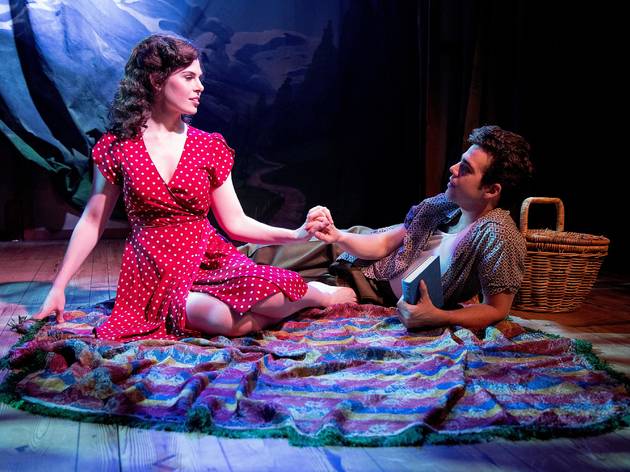 1/4
Photograph: David Hooley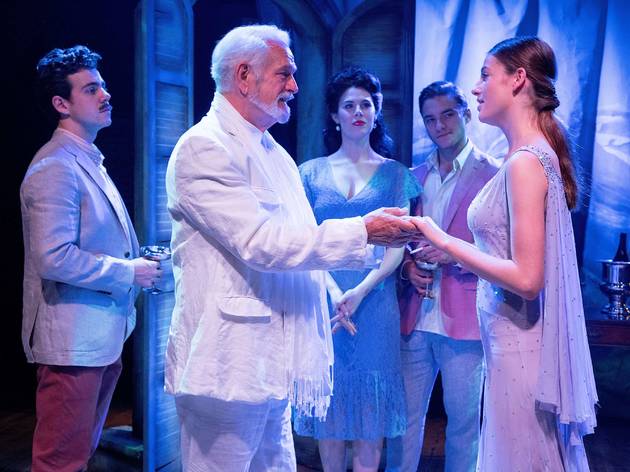 2/4
Photograph: David Hooley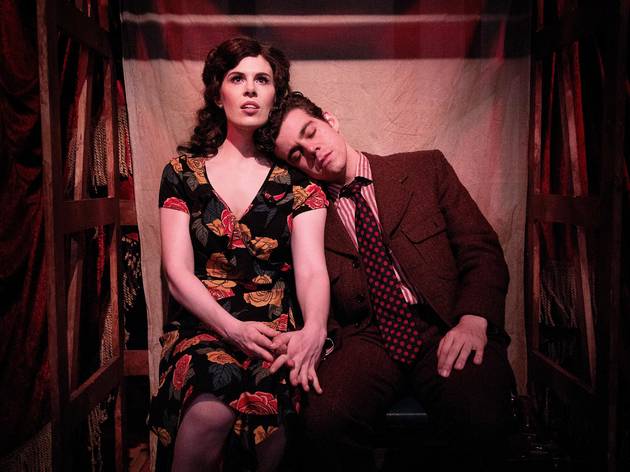 3/4
Photograph: David Hooley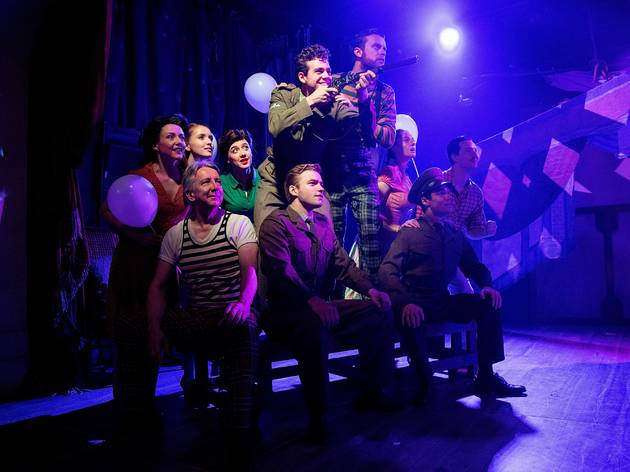 4/4
Photograph: David Hooley
Andrew Lloyd Webber's chamber musical doesn't quite measure up in this stylish staging
In Andrew Lloyd Webber's recently released memoir, the enormously successful British composer frequently returns to an early career grievance: his original songwriting partner, lyricist Tim Rice, never wanted to become a permanent collaborator. Lloyd Webber didn't have his first choice of lyricist for much of his career and had to team up with others.
Watching Aspects of Love, the 1989 musical he wrote with Don Black and Charles Hart, you may start to feel sorry for a man worth more than a billion dollars. Black and Hart's banal, clunky and declaratory lyrics pretty much kill this musical – one of Lloyd Webber's passion projects – dead in its tracks, draining it of any heat that might lie dormant in the score or the 1955 David Garnett novella upon which it's based. The show had a few moderately successful seasons in London, but its Broadway production is considered one of musical theatre's greatest flops of all time. Without Lloyd Webber's name attached, it's hard to believe it ever would have made it to Broadway. And it almost certainly never would have made it to Sydney's Hayes Theatre, where it's been reimagined as an intimate chamber piece by director Andrew J Bevis.
The musical follows the romantic entanglements of Alex (Jonathan Hickey), whom we first meet as a 17-year-old soldier infatuated with an actress, Rose (Caitlin Berry). They immediately start up a passionate affair, but when Alex's suave but significantly older uncle George (Grant Smith) appears on the scene, there's an immediate wedge driven between the young lovers. Eventually Rose leaves Alex for George (yes, it's a bit creepy) and the pair are married. Many years later, a romantic spark develops between Alex and Jenny, George and Rose's daughter – who is Alex's cousin and just 15 years old. (Yes, it's very creepy – there's even a moment in which Rose doesn't seem particularly perturbed that there's something going on between her 30-something ex-lover and her teenage daughter.)
That's not even where things end: Alex eventually ends up with Giulietta (Stefanie Jones), his uncle's former lover. And at some point, Giulietta and Rose get together.
There's a hell of a lot of plot to get through in two and a half hours, so Black and Hart have their characters simply declare their thoughts and feelings, rather than allowing an audience to observe their evolution. The blandness of the lyrics totally flatten out a plot that should be full of intrigue.
But the plot has also dated terribly. Despite the fact that it's a hugely heightened melodrama, the sexual politics are hard to swallow: in one scene, a scorned ex-lover threatens to shoot a woman. The next scene? All seems forgotten, and everything is hunky dory.
This isn't to say the new Australian cast and creative team don't give their absolute all in their attempt to exhume this corpse of a musical. Bevis's production is one of the slickest to ever play at the Hayes Theatre and the production elements are all superb. Steven Smith's set – an abandoned theatre – is versatile and attractive, and transforms under John Rayment's romantic lighting, capturing the exact magic of moonlight spilling through an open window. Tim Chappel's costumes are appropriately glamorous, Nathan M Wright's musical staging keeps the show moving at a fast clip as various set pieces slide about the stage, and Geoffrey Castles' musical direction is impossibly sharp and lush, given he's dealing with a small 12-piece orchestra locked away in a room behind the stage.
There are also several strong performances: Jonathan Hickey, Caitlin Berry and Stefanie Jones all sing gorgeously even though the lyricists have barely sketched in their characters, let alone coloured in any detail. Hickey and Jones both try admirably to find some sort of arc in their journeys, but it's only Berry who makes anything really stick, particularly in her 11 o'clock number, 'Anything But Lonely'. It's one of Lloyd Webber's stronger melodies in a score that's often intriguing but doesn't have the zing of his stronger works: the earworms feel a little too deliberately placed and dumbed down to really cut through. Even the most famous tune from the show, 'Love Changes Everything', feels paint-by-numbers.
Grant Smith delivers a warm and beautifully sung 'Other Pleasures', but has a tendency to mug his way through the material. It doesn't particularly work in a theatre as intimate as the Hayes and he never manages to convince that George is genuinely suave.
Likewise, there's nothing in this production that can genuinely convince that the material is worth our time, or the time of all the talented people involved. The local creative team have done a lot right here and really only made one significant mistake: they picked this show. But some mistakes simply can't be overcome.
Rating Breakdown
5 star:

1

4 star:

0

3 star:

0

2 star:

0

1 star:

0
Fantastic cast and production of Lloyd Webber's chamber musical. It's left me underwhelmed before but at The Hayes it's quite magical. Great arrangements and playing, creative staging and sharp direction of a wonderful cast. It's a great night out.