Barbara and the Camp Dogs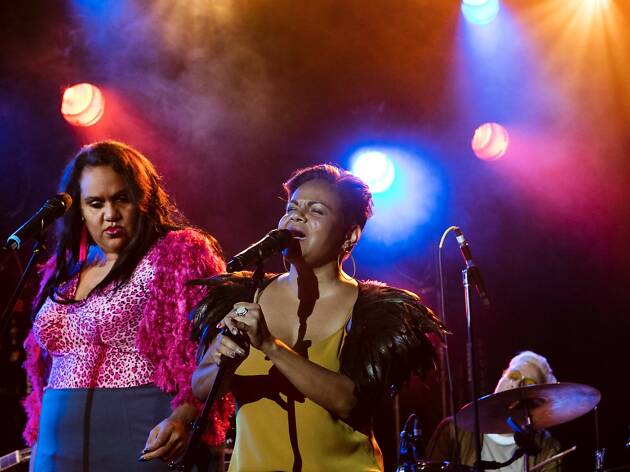 1/9
Photograph: BrettBoardman/Supplied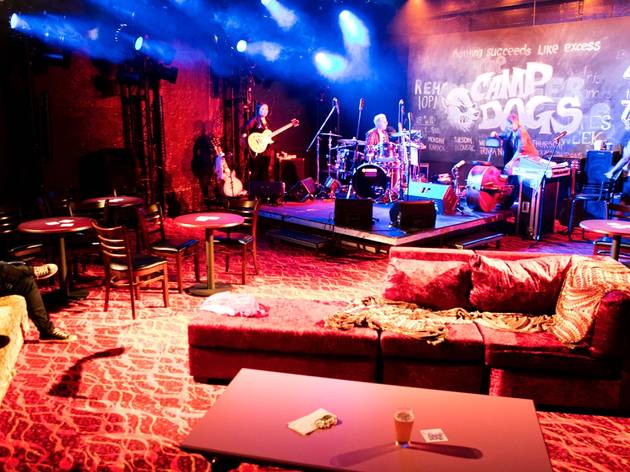 2/9
Photograph: BrettBoardman/Supplied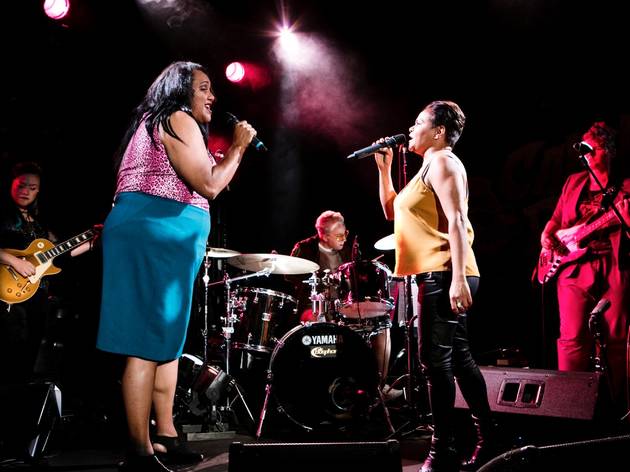 3/9
Photograph: BrettBoardman/Supplied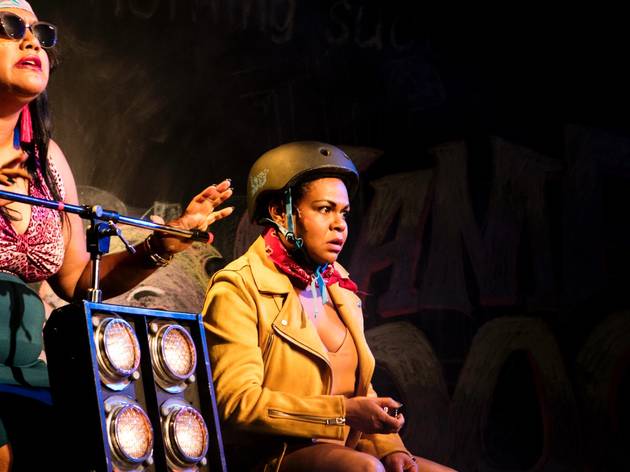 4/9
Photograph: BrettBoardman/Supplied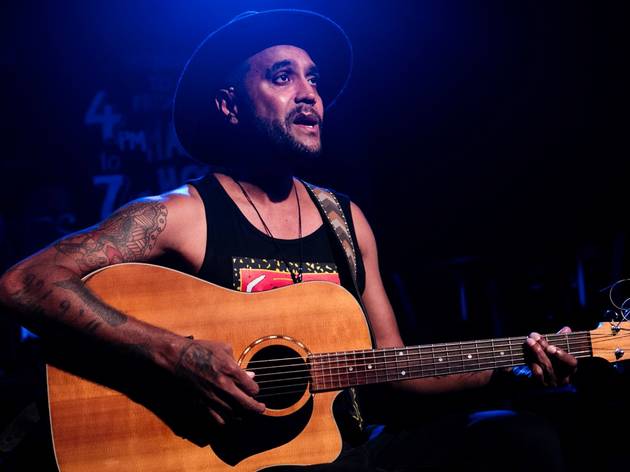 5/9
Photograph: BrettBoardman/Supplied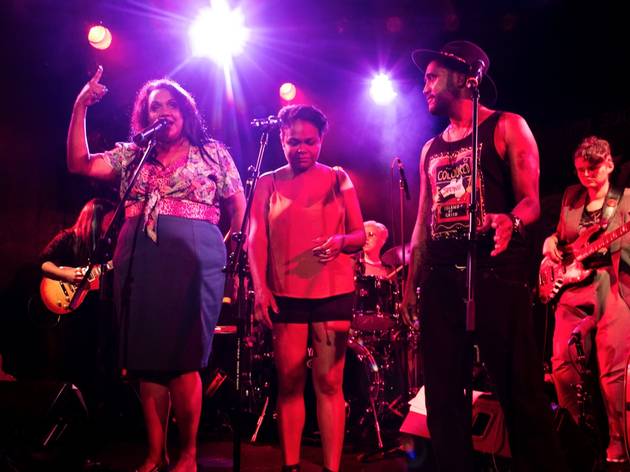 6/9
Photograph: BrettBoardman/Supplied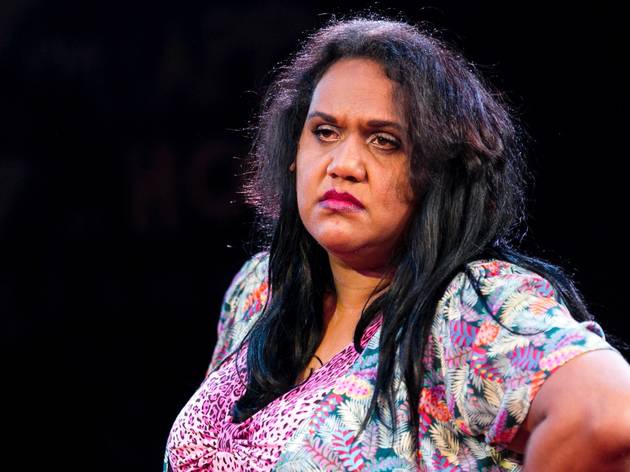 7/9
Photograph: BrettBoardman/Supplied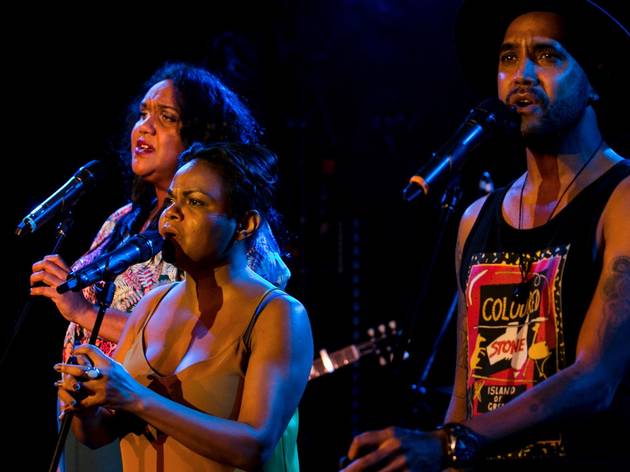 8/9
Photograph: BrettBoardman/Supplied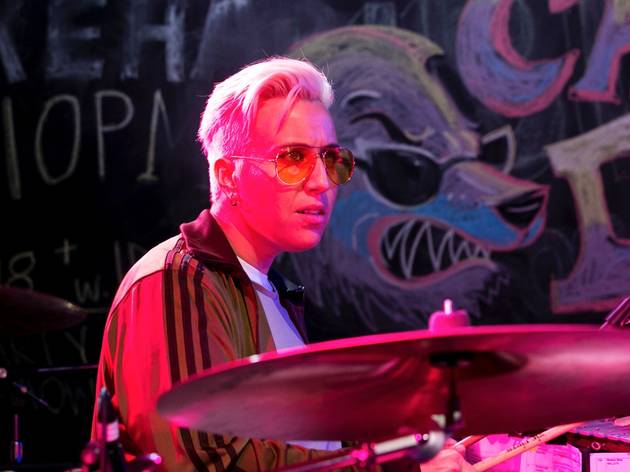 9/9
Photograph: BrettBoardman/Supplied
Time Out says
Ursula Yovich and Alana Valentine bring a pub rock gig to the Belvoir stage in an encore of this autobiographical play
This rocking play with music was a big hit when it premiered at Belvoir at the end of 2017 (read our four-star review of that initial season below), so it was a no-brainer to bring it back to be seen by an even bigger audience in 2019. Belvoir will again be transformed into a sticky pub and Ursula Yovich and Elaine Crombie will reprise their roles.
The Australian theatrical canon sometimes feels like we've run the national identity through Instagram; we put the filtered, carefully curated version of ourselves on display, keeping our mess neatly cropped out of frame. But Barbara and the Camp Dogs, Ursula Yovich and Alana Valentine's devastating new musical, rips away the strategically placed curtain of performative Australian identity to reckon with the country's true nature: an open wound, raw and angry-red. Still weeping.
Barbara (Yovich) is ferocious. A pub singer with a quick wit, healthy sexual appetite and unceasing reserves of anger, she performs with her sister René (Kiki and Kitty's Elaine Crombie) and their band the Camp Dogs. Gigs can be hard to come by in the Sydney of today, the one where the few live music venues left are curfewed by lockout laws. They don't make much money, which is suddenly an unignorable problem: their mother Jill is dying, and they need to pull together funds for a trip to Katherine to say goodbye.
Barbara doesn't want to go. She loves Jill, the woman who raised Barbara when her own mother couldn't, but Katherine has come to represent her trauma, and Barbara doesn't want to look her past, and her hurts, in the eye. She'd rather start a fight, because at least in a fight, sometimes you get to win.
Barbara and the Camp Dogs is a road trip buddy comedy that pulls itself apart to reveal our intergenerational, national distress – how the horrors of invasion, genocide and brutality by those in power caused fault lines that even today damage the livelihoods of First Nations Australians.
The musical – with songs (by Yovich, Valentine, and Adm Ventura) that use rock, punk, folk, and jazz DNA to blow the roof off our complacency – is a cri de couer that starts with a chuckle and barrels into a roar.
Director Leticia Caceres is measured and masterful here, especially when it comes to constructing emotional realities with her actors, making space for a character's journey to evolve before our eyes.
When things break down for Barbara and Renè, we feel it keenly. There's a ferocious, aching honesty in Yovich's performance that has clearly been given great care and support in the development and rehearsal process. She is a gale force wind, an unstoppable weather event, rage and sorrow and wit thrown directly, gloriously, into our faces.
Crombie's performance is just as astonishing; her keen, effortless comedy rescues the audience from early-building tension (she breaks the fourth wall to talk to us and becomes our guide to the family history fuelling volatile Barbara); when she withholds that relief from us in the later, darker parts of the play, we go with her. When she and Barbara break down, we feel everything.
This is a musical that hews closer to the convention of a play-with-songs; some transitions between music and dialogue are jarring, and the songs sit slightly to the left of the plot, but only slightly. The work could be a more fully integrated book musical, with more of a connection between the commentary and emotional underlining the songs provide and the precise, evocative book scenes.
But those moments that jar also give us a gift: they keep us on our toes. This is a musical about jagged edges and unresolved tensions, and with every snared-edged scene transition we are reminded that stories, especially ones grounded in reality, don't evolve in a straight line. We can't predict the shape of the action of the work or make assumptions about when to clap and when to let songs carry us away from harsher truths, and it means that we don't make assumptions about Barbara and Renè either.
With onstage pub-style seating, a chalkboard advertising daily specials, and an RSL patterned carpet, Stephen Curtis' set design is immediately recognisable and pleasingly mutable; charmingly lo-fi effects help create a motorbike, Bulman sun, rock shows and a yacht out of very little; Karen Norris's lighting and Steve Toulmin's sound are cunningly designed and executed.
Barbara's Camp Dogs (led by Jessica Dunn, with Michelle Vincent and Debbie Yap) are a constant onstage presence, building atmosphere with slick, cohesive arrangements, a strong counter to Yovich and Crombie's powerful instruments; later Troy Brady joins the action as Barbara's brother Joseph, and he introduces a welcome tenderness to the score and the vocals.
"This is the meanest, pettiest, most ungenerous country in the world," Barbara says, in a heart-stopping moment. "Because at the heart of this country is a theft, and now the whole place crouches, waiting, calculating about when it is going to be stolen back from them. Because nobody fears being thieved from as much as a pack of thieves."
We built our theatres on land never ceded; we must use those theatres to reckon with ourselves at our worst, because only through honesty and accountability can we become our best. This is necessary art that demonstrates the political, emotional, human potential of music and theatre: they can break open our deepest feelings and show us that we can confront them.
Details
Best selling Time Out Offers